In this column, the Mummyfique founders highlight some of their favourite product finds that they've come across — some stylishly desirable, some useful, and some that they just think are must-haves because they're fun!
Dolores Au: Tiger Balm Neck and Shoulder Rub Boost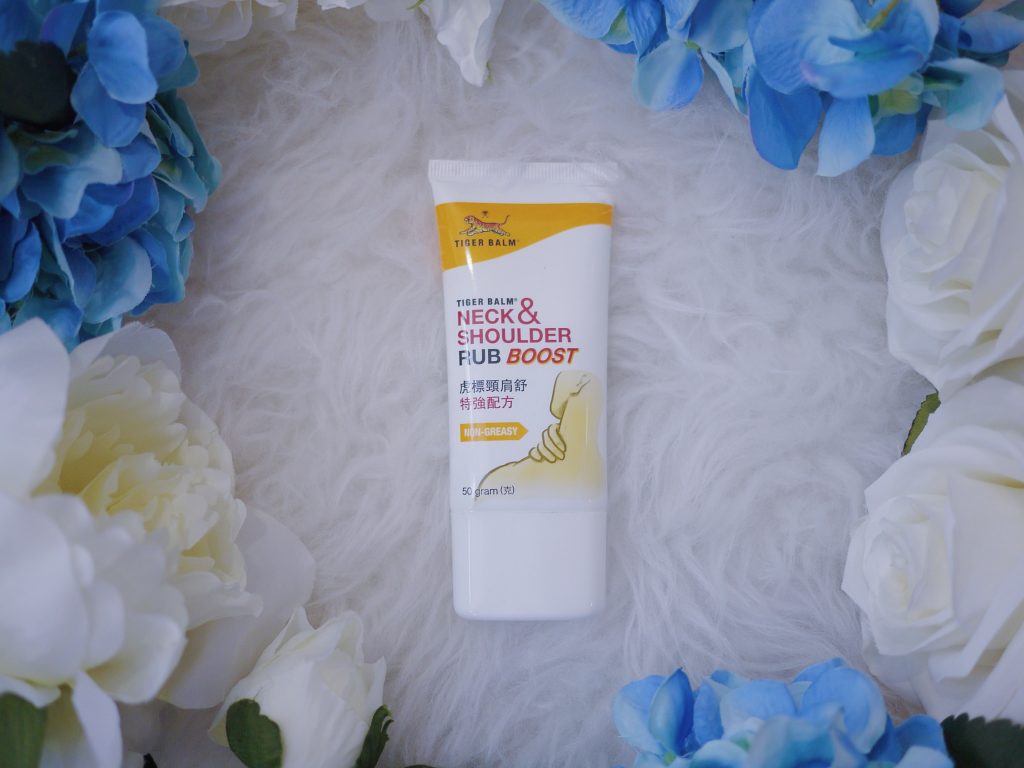 My third born, Cheeky Charly (as she is more affectionately known), has been attending pre-nursery classes since August this year. In a span of three months, she has fallen ill three times and twice, she passed her bugs to her seven-month-old baby sister, Laura.
I'm a working mother helming several businesses so between work, visits to the doctor, sleepless nights and multiple changes of vomit-stained bedsheets, my own health took its toll. The good thing is that I have a strong constitution so with warm chicken soup, cough drops and simple flu meds, I fought back the viral onslaught.
However, I developed such severe shoulder and backaches from the stress that I would wake up daily with a massive headache.  I really don't have time — I kid you not, to even go for a proper massage.  All I had could rely on was the daily Manghihilot (a chiropractic-like manipulation and massage treatment) by a Filipino colleague who learnt the technique from her parents. But what really made the difference for me, was this:  Tiger Balm Neck and Shoulder Rub Boost.
I tried two common household brands before trying the Tiger Balm Neck and Shoulder Rub Boost. I don't like the strong medicated smell or greasy texture of balms, but this was ok for me. Although it still has a strong eucalyptus smell, it is not as medicinal as the rest and the smell lasts for no more than half an hour before tapering off.  This is important to me because I work and I do not want to go into meetings smelling like a vat of Chinese herbs. The texture is non-greasy and easily absorbed into the skin. After about 20 seconds, the area will heat up like it is on fire but the product really helps with my aches and pain. Good news is, after five days of 15-minute sessions using the hot Tiger Balm, my shoulder muscles loosened up and my headache disappeared.
So tired, achy, time-starved mamas, I would strongly recommend you try this simple home remedy. Just get the hubby to do the shoulder and back rubs.  
The Tiger Balm Neck and Shoulder Rub Boost is easily available at all Guardian Pharmacies, 7-11 outlets and supermarkets. Guardian Pharmacy price is $8.42.
Gidania Wong: Zara Brogues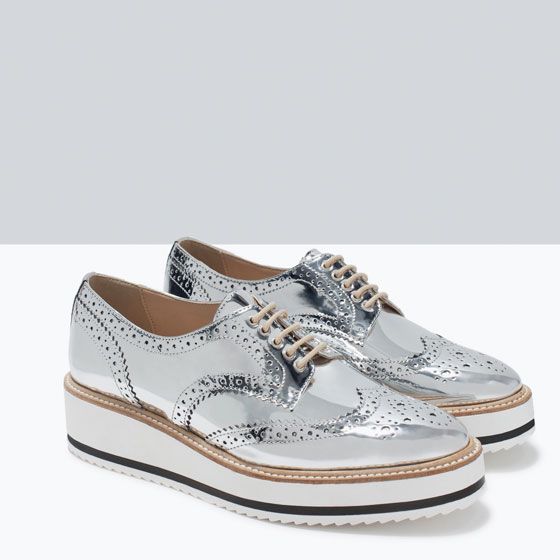 Fast fashion chains are my go-tos for daily wear and Zara tends to be my first stop whenever I need new clothes and items for the new season. Give me affordably-priced clothing any day, although it is nice to splurge on some designer pieces every once in a while.
Once again, for F/W 16, Zara has put forth a stunning new campaign and you can view the collection's lookbook live on its site. Incorporating major fall trends such as bombers, sequins, velvet and coats, the images made me wish our tropical weather could just have a temperature dip for the next two months! 
The good news is that Zara has some transitional pieces that are suitable for the local climate, including several gorgeous pairs of ankle boots and brogues that you can start wearing now. 
I crushed hard on these silver brogues and had to have them. Whether it's a day out with my son Zyah or a quick run to the office, I'm sure my new shoes will be my handy companion!
$79.90, from Zara outlets.
Melissa Lwee-Ramsay: Chicco Twist Baby Armchair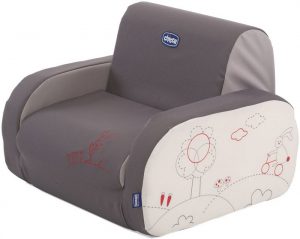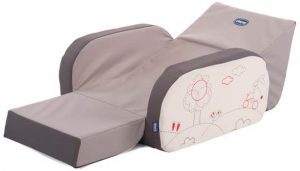 Cute, tiny furniture is my Kryptonite. I came across this absolutely adorable baby armchair at the launch of the new Chicco (a popular Italian brand) flagship boutique in Singapore that I could not help but buy it for my 18-month-old daughter.
It can be used three ways — as a chair, lounger or mini pullout bed — so my little one can use it when she's reading, playing, watching tv, napping or simply to chill out. Suitable for toddlers aged 12 months to around to six years of age, I love how this chair has longevity which makes it good value for money.
The chair is soft and comfortable but still suitably sturdy so it's safe, fun and I personally find it quite stylish. It comes in various sizes (I was tempted by the double chair so my daughter could sit on it with our little dog) but opted for the small armchair as space is at a premium in our little apartment.
From $99.90, Chicco Singapore, #02-17/18, Tanglin Mall.