If you're a fan of WOLF Burgers, you'll be happy to know that the local burger joint has recently opened a new branch at Changi City Point, adding to the many restaurant and food options that the mall already has.
Opened by the team at Carvers & Co, WOLF Burgers' first outlet at Pasarbella has gotten rave reviews for its hearty burgers with simple lip smacking flavours. That's not all that it has on the menu though; you'll also find a fine selection of fries, gourmet waffles, artisanal coffee and freshly made milkshakes.
For their new branch at Changi City Point, the team has decided to change things up slightly and make itself more family-friendly. This means having kid's portions for most of its meal options – not a separate menu for the little ones. This means that your kids get to tuck into the same delicious burger that you are having, just that it's in a size that they can manage better. There's also an upcoming alfresco play area for your minis to roam in if they are done with their meals before everyone else.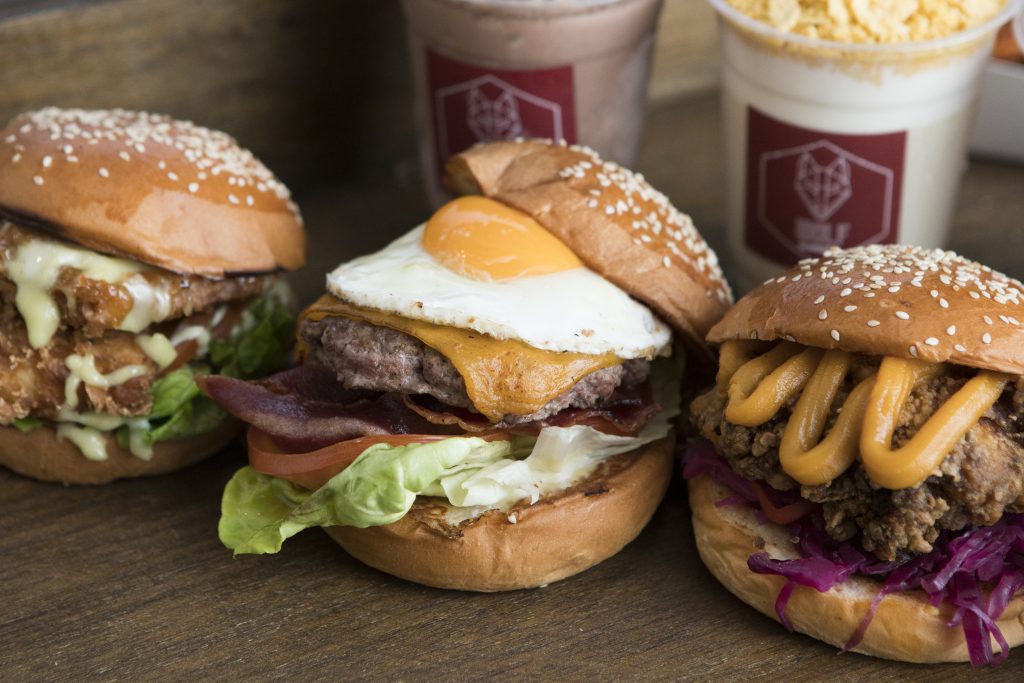 Naturally, the stars of the show at WOLF Burgers are their burgers, their beef patties to be exact. Grounded and shaped daily with no preservatives added, they are accompanied by a variety of different toppings and condiments. The juicy and succulent Mighty Alpha Burger ($14.90) is a fresh take on the standard double cheeseburger with sweet onion and a special sauce, while the classic Wolf burger ($9.90) features sharp cheddar, sweet onions, lettuce, pickles, tomatoes and the restaurant's signature secret sauce, topped with bacon & egg. If beef is too heavy for you, have the Fried Chicken burger ($9.90) that features a buttermilk chicken fillet topped with salted egg yolk mayonnaise.
Not a fan of meat? Then try The Good Catch $10.90, a tempura battered golden fried fish fillet topped with wasabi mayo or the newly launched Tofu Miso Veggie burger with its 24-hour miso marinated tofu paired with fresh avocado slices and apple cider vinegar crunchy slaw.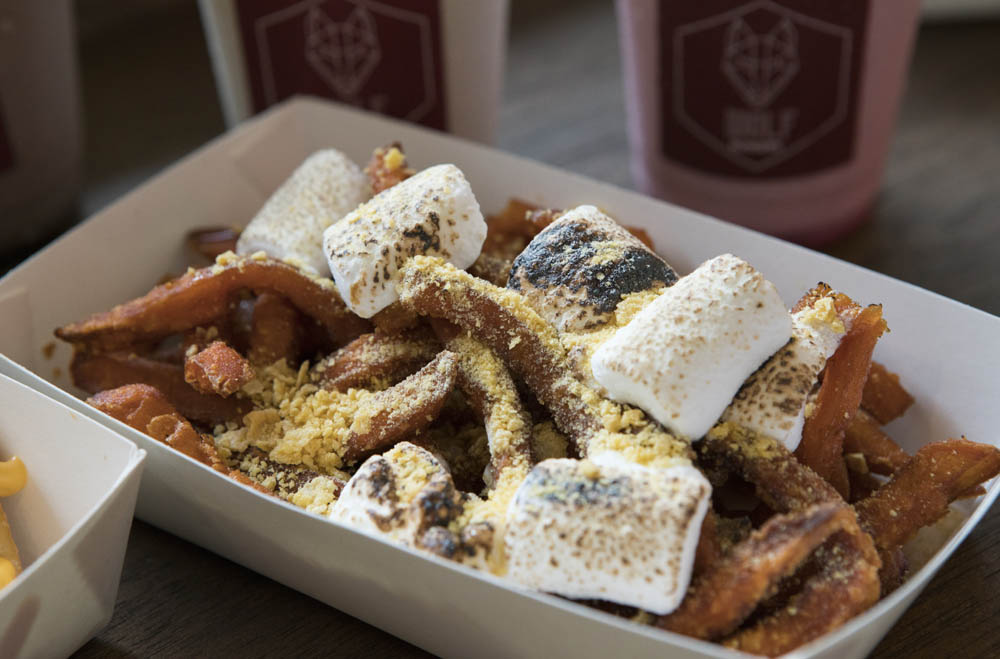 Though the burgers are the highlight here, its fries selection is nothing to scoff at. You'll find a wide variety of flavours available, from safer and more traditional options such as cheese and sweet potato, to ones for those with an adventurous palette – think kimchi cheese, truffle and smores. Fries lovers will not be disappointed.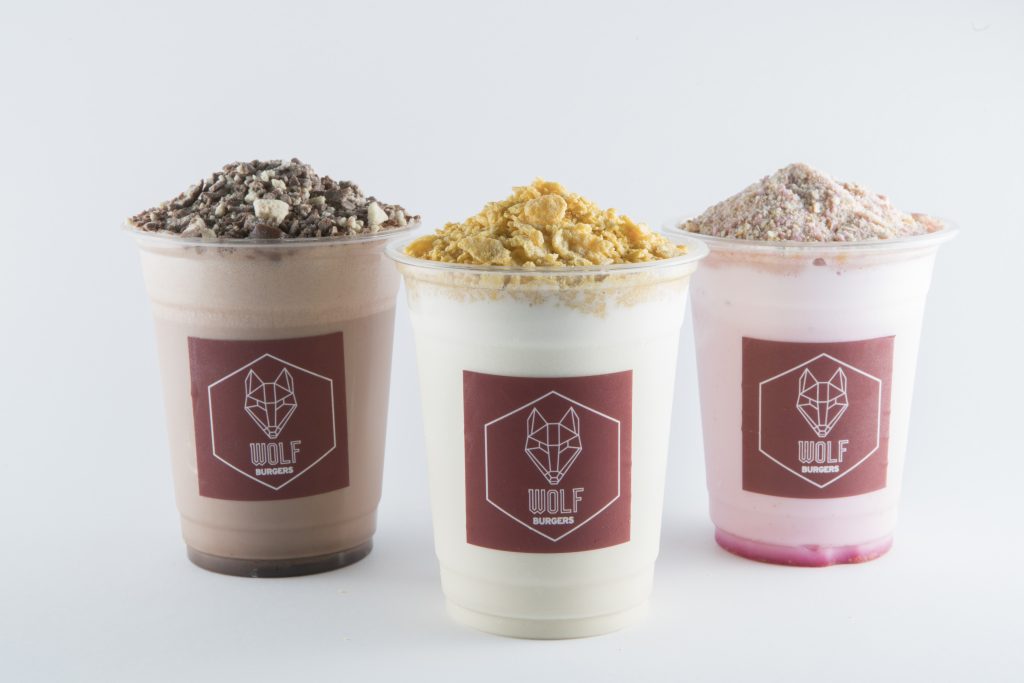 Don't miss out on the desserts here. WOLF burger serves up delicious milkshakes, available in Horlicks, Strawberry Rose and Malt and if you've got a sweet tooth, you'll want to try the green tea waffles with pandan white chocolate and coconut ice cream or the waffles with espresso caramel and chocolate chip ice cream.
WOLF Burgers 
#01-43, 5 Changi Business Park Central 1,
Changi City Point, Singapore 486038
wolfburgers.com