Everytime you pass by a Hoshino Coffee outlet in Singapore, it's inevitably packed, usually with families with young children who will be tucking into the chain's signature fluffy pancake, while the adults savour the hand-dripped coffee.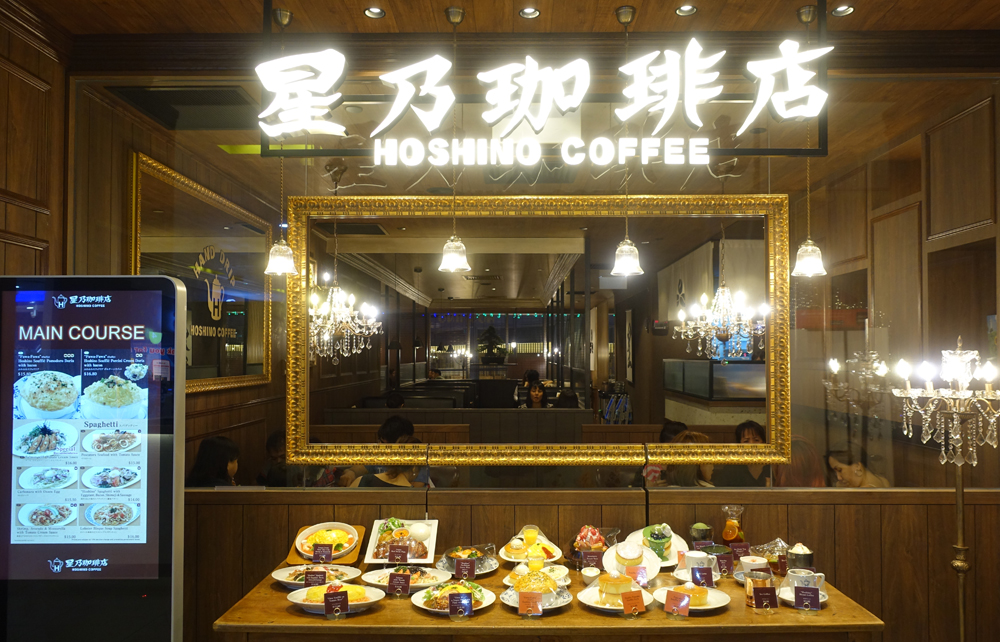 Thus we were surprised to be informed Hoshino Coffee Singapore didn't particularly set out to be kid-friendly, somehow families just enjoyed the unique Japanese-Western dishes that it served up. Seeing that there was such a high interest from families in Singapore, they recently opened their very first cafe that was designed with kids in mind in United Square.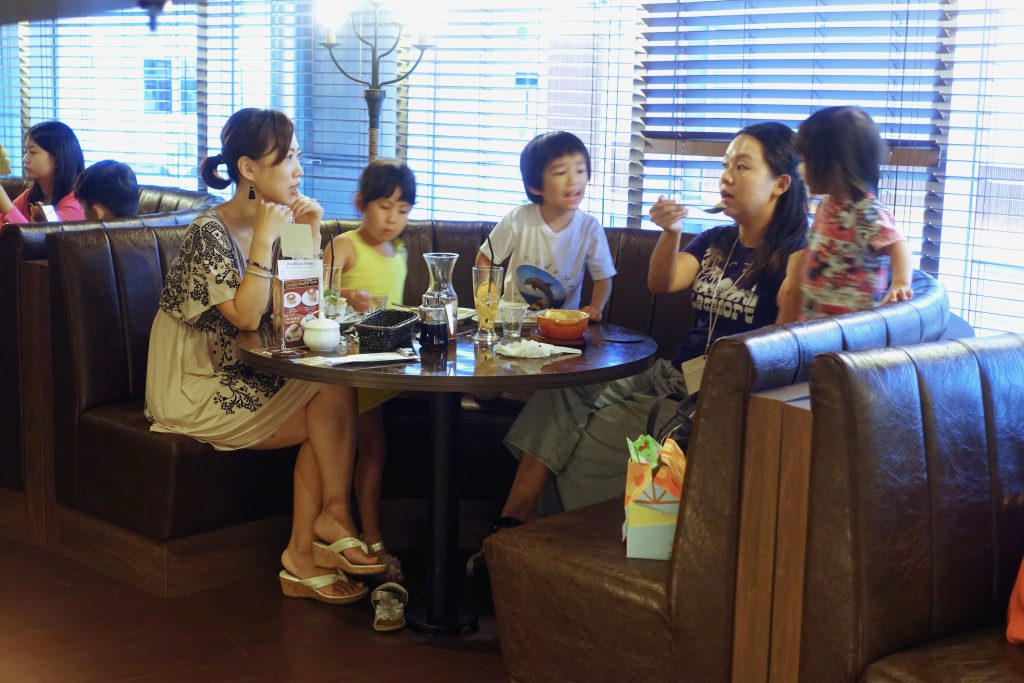 At first glance, the interiors are very much in the same vibe as all the Hoshino Coffee outlets scattered throughout Singapore. However, at the entrance, you are greeted by shelves of picture books for children, a clear indicator that this is not the typical Hoshino Coffee outlet. The aisle area at United Square is wider than usual, allowing for strollers with be rolled in and baby chairs to be added when needed. You'll also find it hard to spot seats that are catered just for two people. Instead, most of the seating comes as four tops, and they are coveted booth seats that young kids will enjoy sitting in.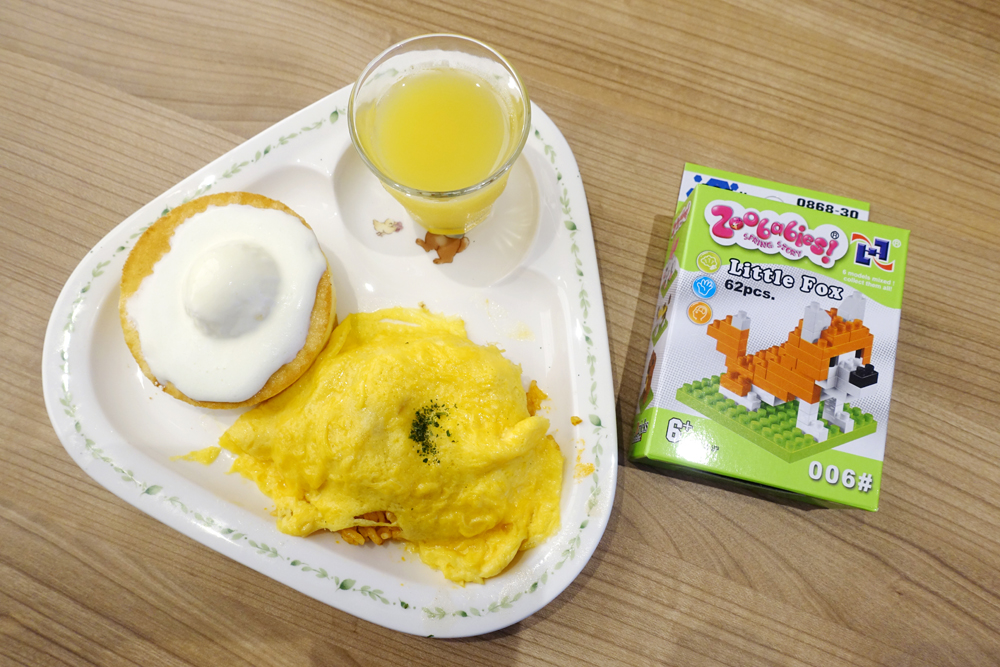 The selling point for us though is the Kid's Menu. Available only at United Square for now, signature Hoshino dishes have been shrunk down to kid-friendly portions for the little ones. There are currently two sets available: Omu Rice & Pancake and Carbonara & Pancake. The usual pancakes on the menu come with butter, but since this is for kids, the ones on the kid's menu are topped with a scoop of vanilla ice cream. It's a plus point that they didn't just add nuggets and wedges to a plate and call it a kid's set, and that they took the extra effort to miniaturise their signature dishes instead. We're hoping that they'll add to the options available to the kid's menu in time to come.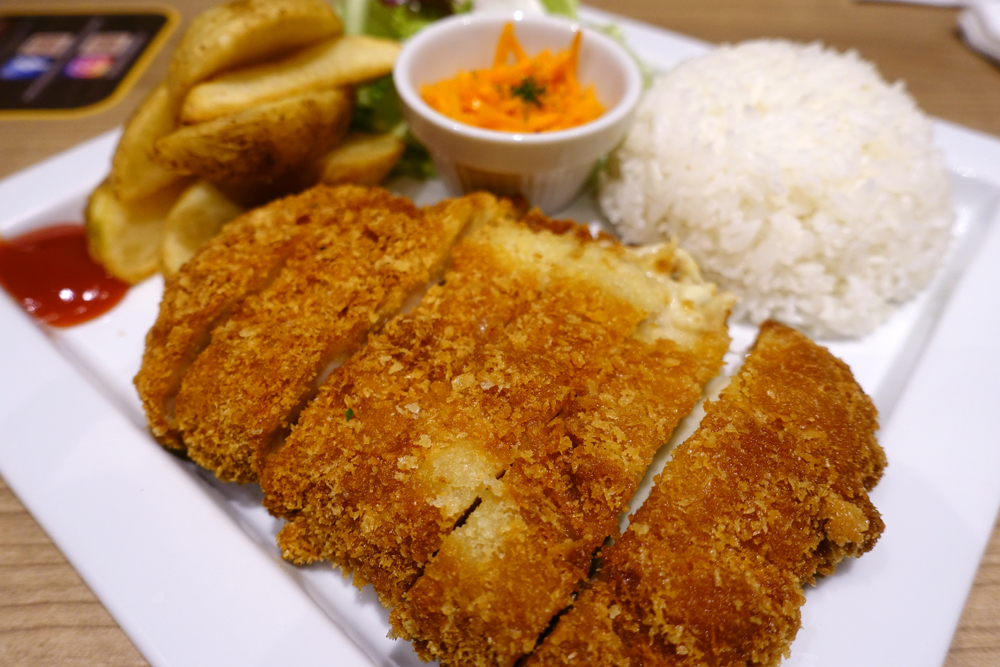 Hoshino Coffee has also made additions to the main menu with the opening of their sixth outlet in Singapore. Two new chicken dishes, Teriyaki Chicken Steak Plate with Onsen Egg, and Chicken and Mozzarella Cutlet Plate are now available, as well as an Angus Beef Steak Plate and Mini Souffle Omulet and Mini Souffle Pancake with Sausage and Bacon. Fans of matcha will rejoice as the chain has decided to include their seasonal speciality, Matcha Pancake Souffle, to the permanent menu.
From the snaking queues on opening day, with most tables filled with families with young children, it's safe to say that Hoshino Coffee has definitely made the right decision to go even more kid-friendly, though we'll wait for the initial excitement to die down before heading over and savouring the delicious food.
Hoshino Coffee United Square
101 Thomson Road, #02-06/07
Singapore 307591
Tel: +65 6264 5878
hoshinocoffee.com.sg