Tucked away in a corner of Botanic Gardens, not too long a walk away from the MRT station is The Garage, surrounded by lush greenery, far removed from the usual crowds you'll find at the World Heritage Site.
While we've previously visited Botanico, which is more suitable for a date night, the downstairs is the family friendly dining establishment, Bee's Knees. Located in the part of the building that used to be the actual garage where cars used to be parked, the vibe below is more casual than its upstairs counterparts. As an added bonus, it welcomes four-legged friends too, so feel free to bring your pets along when you make a family outing here.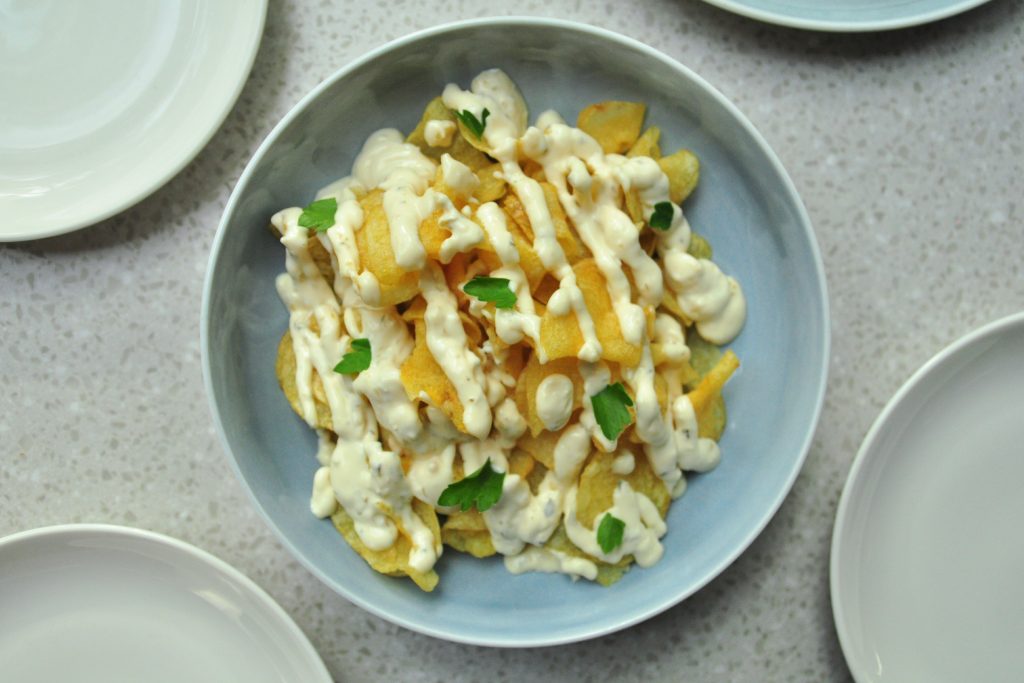 It's been more than half a year since they opened, and the café has since decided to extend their opening hours to 10pm on weeknights. Along with this change are the additions of heartier fare, as well as a more extensive snacks selection to the menu.
Starters are always a good way to start any meal, especially if your little ones are a bit squirmy because the hunger is starting to get to them. We recommend getting the Potato Chips 'Salad'. Unfortunately for the health conscious, there's not a trace of greens to be found in this dish. Instead, chips are doused in a house made Japanese Mayonnaise, dijon mustard, Spanish onions and gherkins, and trust us, you won't be able to just stop at one chip.
You can also get the Boxing Chicken, where the meat of a drumlet is cut loose from the bone end and pushed down to give it a lollipop appearance. This dish is exceptionally easy for little hands to handle and for the grown-ups who would like some kick, dip it in the accompanying sriracha mayonnaise.
As you would expect of any kid-friendly establishment, there's a kid's menu option. Little ones get to choose between two types of pasta (Bolognese Penne or Carbonara Spaghetti) and their meal also comes with a choice of juice, fries and cookies. It is cooked the same way that the adult portions are cooked and that's always a plus in our books that dishes aren't simplified just because it is a kid's menu.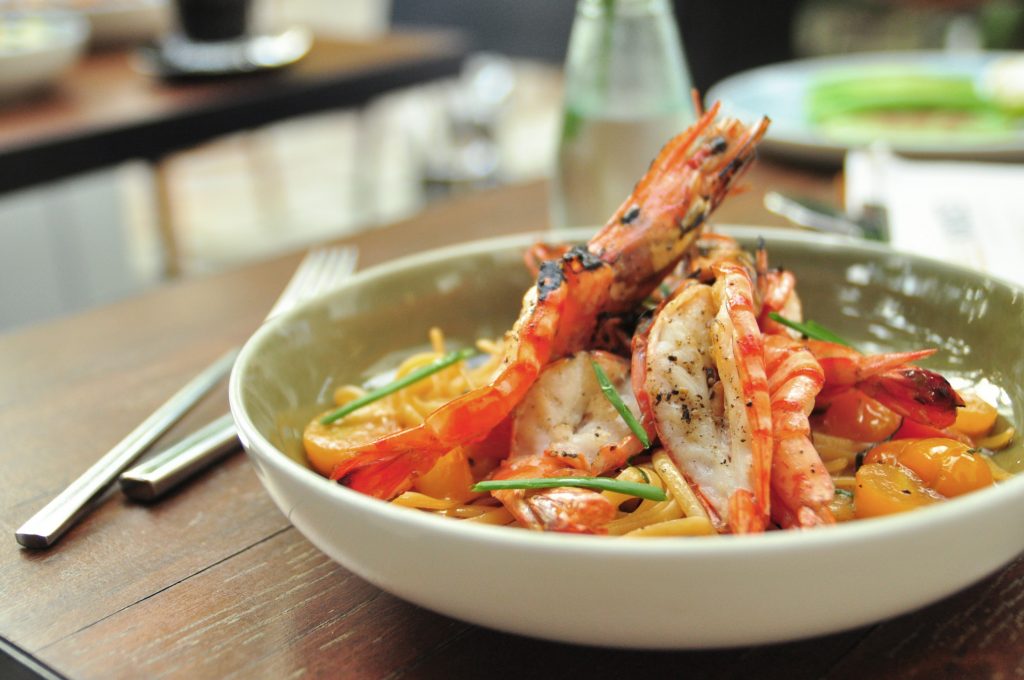 Our pick from the main menu is the Tiger Prawns pasta dish. The linguine is done al dente and chockfull of flavour – it is pan-tossed with prawn oil and prawn stock that is made out of prawn shells, and it's bound to be a hit with both the young and old. Another good dish for sharing is the Shrooms pizza. Made of button and shiitake mushrooms, it has a thin crispy crust that everyone will like.
From the dessert, try the local spin on pancakes at Bee's Knees, the Pandan pancakes. It's an interesting Western take on local pandan and Gula Melaka flavours. If you are a milkshake fan, definitely try out the Peanut Butter Nutella Milkshake – it's thick and everything that a milkshake should be.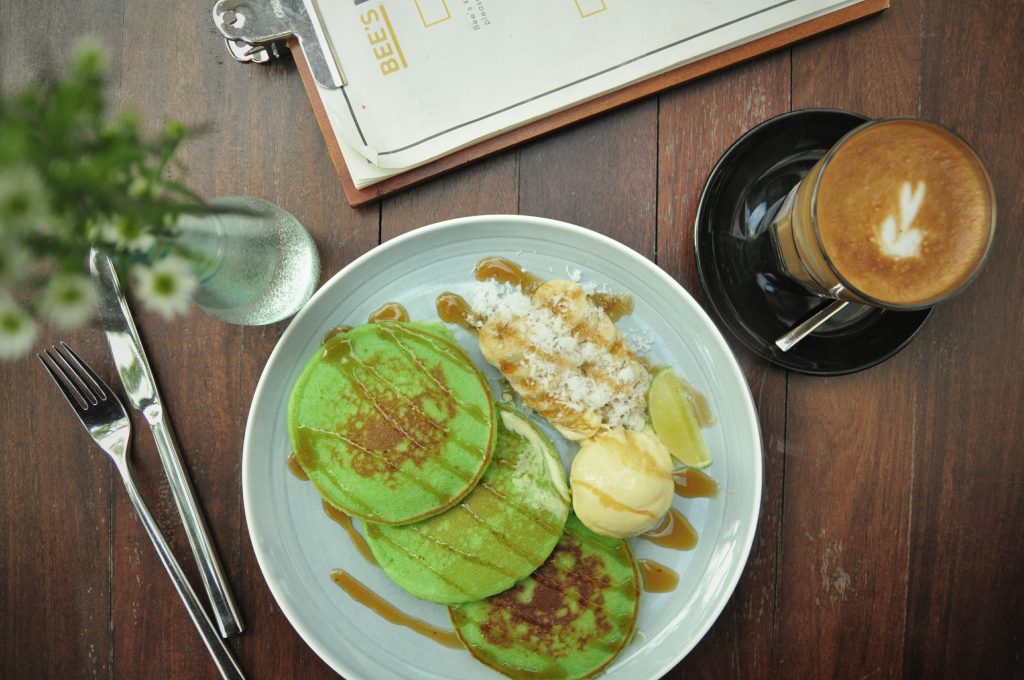 With a kid-friendly ambience and options that both adults and children will appreciate, we think that the Bee's Knees should be high up on your list if you are looking for a good time out with the family.
The Bee's Knees
50 Cluny Park Road, Singapore 257488
Open daily; 8am to 10pm
thegarage.sg/bees-knees
Need more ideas of where to go out for food with the family? Click here.