It's that time of the year again when Singaporeans go on the hunt for hairy crabs — the fresh water crustacean identifiable by their ubiquitous furry claws. Prized for their delicate, delicious meat, these seasonal delights often make their way to restaurants between the months of late October and November (sometimes December), and though small, their flesh is incredibly sweet and tasty.
That said, the small size of the hairy crabs means that they are rather finicky creatures to eat and thus, not particularly kid-friendly. But if you're keen to introduce your little ones to the delectable delights of hairy crab, or if you simply don't want them to feel left out while you're savouring yours, here are six places with hairy crab creations that are easy for children to savour, so that the whole family can enjoy this delightful ingredient together.
Shang Palace at Shangri-La Hotel Singapore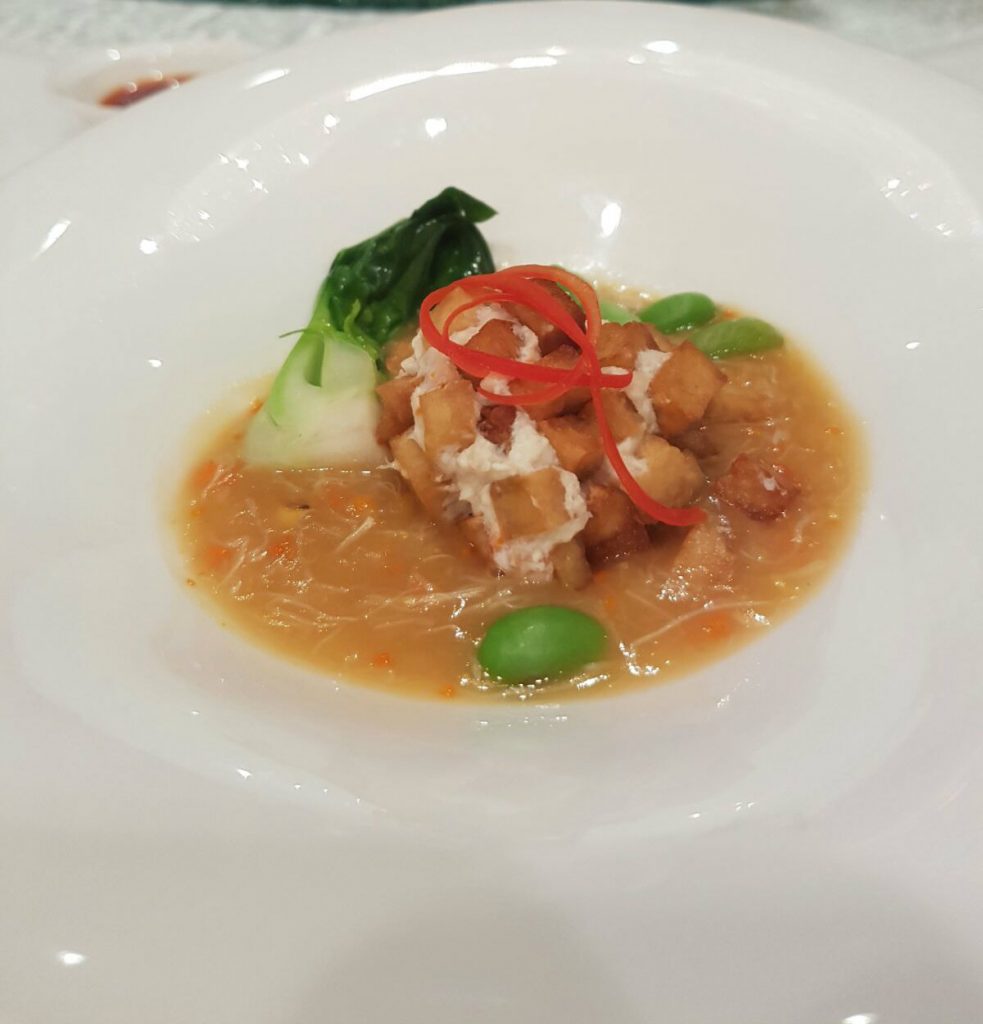 From now until 30 November 2016, diners at Shang Palace can enjoy hairy crab either through a six-course hairy crab menu (S$138++ per person) that includes steamed hairy crab alongside other unique creations such as barbecued Kurobuta pork with shredded lobster roll, or select from a choice of nine a la carte items (from S$24++). Among the a la carte items are some delicious yet kid-friendly options including the braised tofu, meatball, hairy crab meat and roe which is a luxe meatball that both adults and little ones will enjoy, as well as the pan-fried hairy crab meat stuffed shell with shrimp paste and pork where children get to have fun picking the stuffing from the crab shell.
For reservations and enquiries, please call Shang Palace on (65) 6213 4473/4398 or e-mail [email protected] For instant online reservations, please click here. 
Summer Palace at Regent Hotel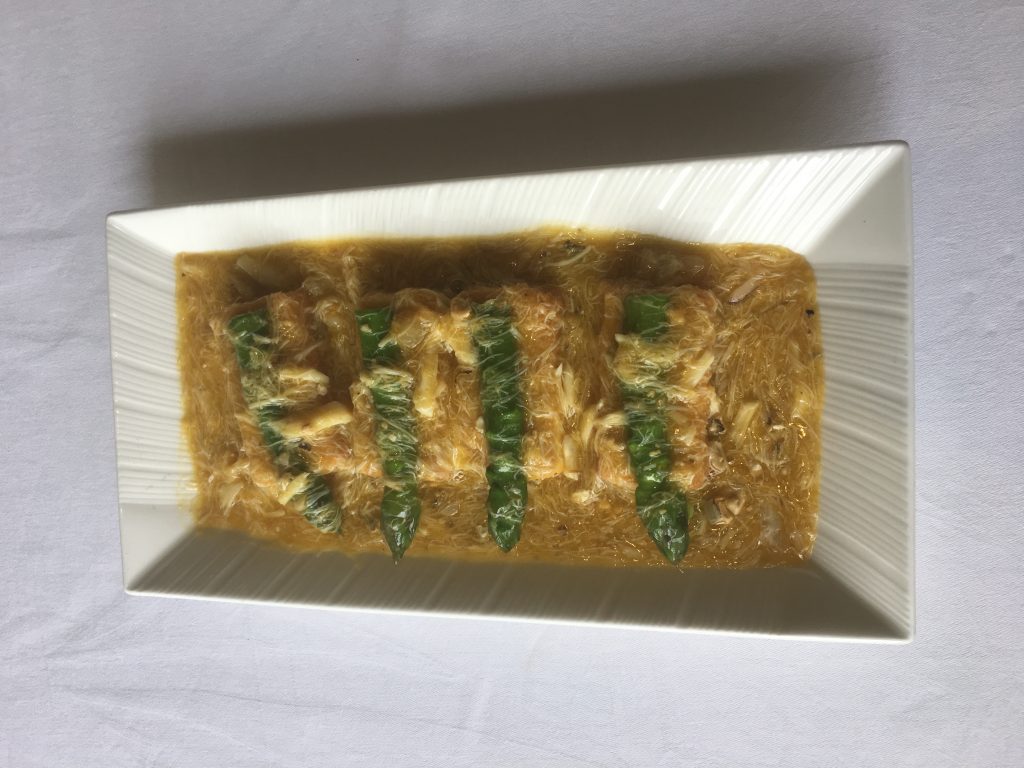 In addition to the classic steamed hairy crab, Summer Palace's Executive Chinese Chef Liu Ching Hai offers other hairy crab dishes served with bird's nest, rice noodles and preserved vegetables. Available for lunch and dinner from 18 to 28 November 2016, the options include a homemade bean curd dish that the kids will love. A mixture of tofu and egg, the bean curd is soft, silky, braised to perfection and pairs wonderfully with the fine, sweet hairy crab meat.
For orders or reservations, please call (65) 6725 3288/9  or email [email protected] 
Imperial Treasure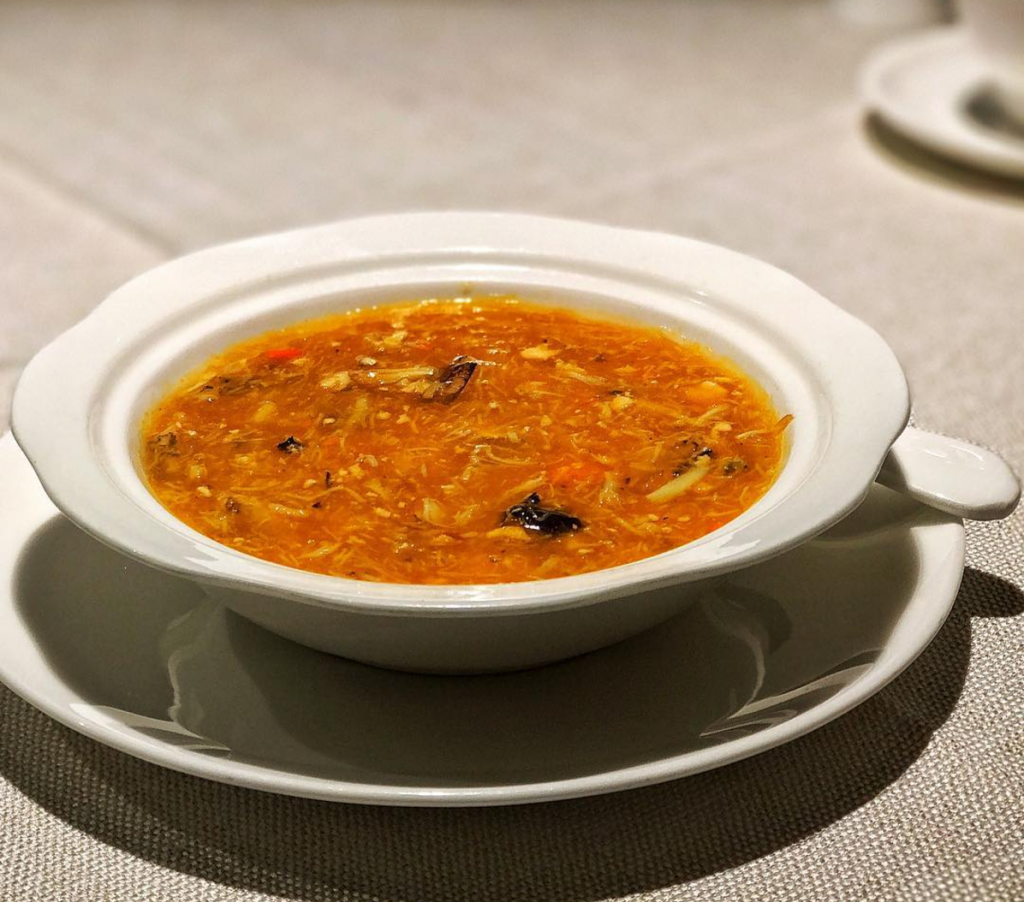 There are a number of child-friendly hairy crab creations at selected Imperial Treasure restaurants. This includes the hairy crab roe with egg white (S$26 per person) or for a more substantial option, the hairy crab roe with stewed mee pok noodle (S$38 per person). A side tip: if you're dine regularly at Imperial Treasure, do join the newly-launched Imperial Treasure Club for additional dining benefits. The hairy crab promotion lasts through the month of November 2016.
For a list of Imperial Treasure restaurants that serve hairy crab, click here.
Min Jiang at Goodwood Park Hotel and Min Jiang at One-North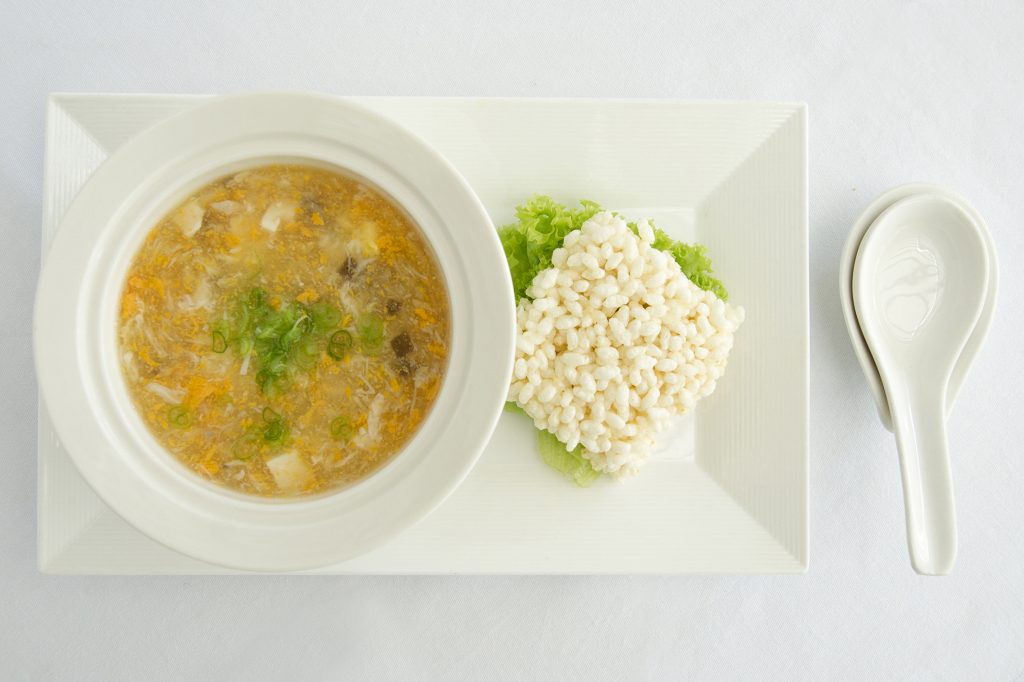 Fans of hairy crab can enjoy the exquisite crustaceans from now until 15 November 2016 at Min Jiang (Goodwood Park) and Min Jiang at One-North. The former is offering a wonderful range of a la carte specials such as baked hairy crab with ginger rice wine wrapped in lotus leaf (S$68 each) and the very kid-friendly braised hairy crab roe, crab meat, scallop and bean curd soup served with rice crisps (S$38 each). There are also two set menus priced at S$118 and S$128 (minimum two pax) featuring the ubiquitous steamed hairy crab.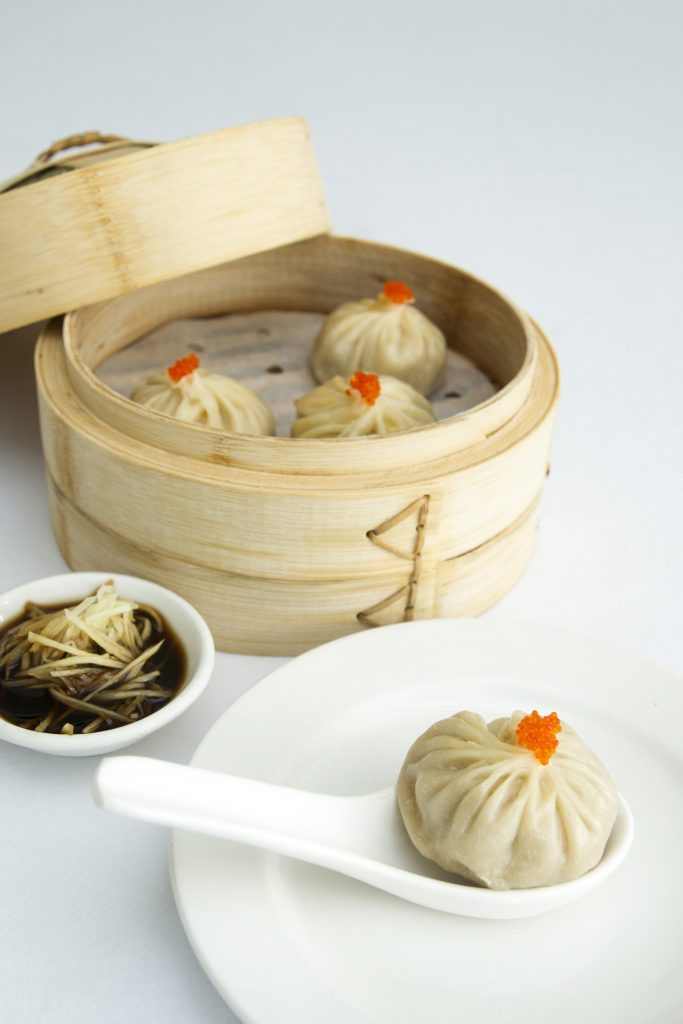 At Min Jiang at One-North, the Rochester Park restaurant will also offer two set menus (S$118 and S$128) alongside a la carte options the likes of deep fried hairy crab meat with seafood (S$38 for six pieces) or the steamed 'xiao long bao' with hairy crab meat ($28 for four pieces) that is bound to be a hit with the kiddies.
For reservations at Min Jiang (Goodwood Park), please call (65) 67301704 or email [email protected] For reservations at Min Jiang at One-North, please call (65) 6774 0122 or email [email protected]
Kai Garden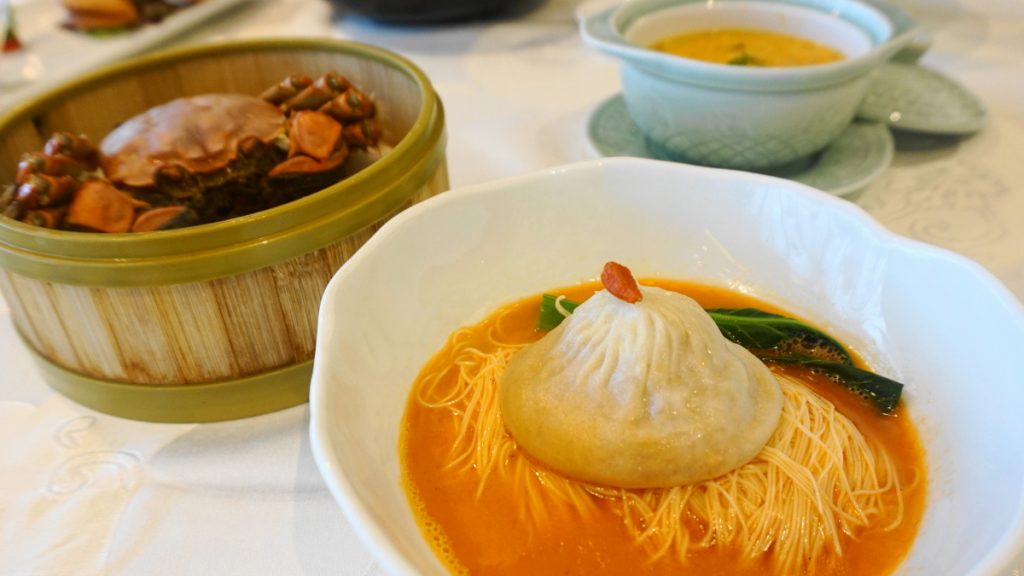 For S$88 (per person), diners at Kai Garden will get to enjoy a set menu of hairy crab delights such as steamed whole hairy crab, hairy crab roe with crispy bun, and poached vermicelli with hairy crab roe 'xiao long bao'. Parents dining with little ones can order the double-boiled hairy crab roe with chicken broth as an a la carte option although with the hairy crab priced at S$68 for 210g, the set offers much better value. The hairy crab promotion at Kai Garden runs through the month of November 2016.
For reservations, please call 6250 4826 and for more information please visit their website here.
Yan Ting at The St. Regis Singapore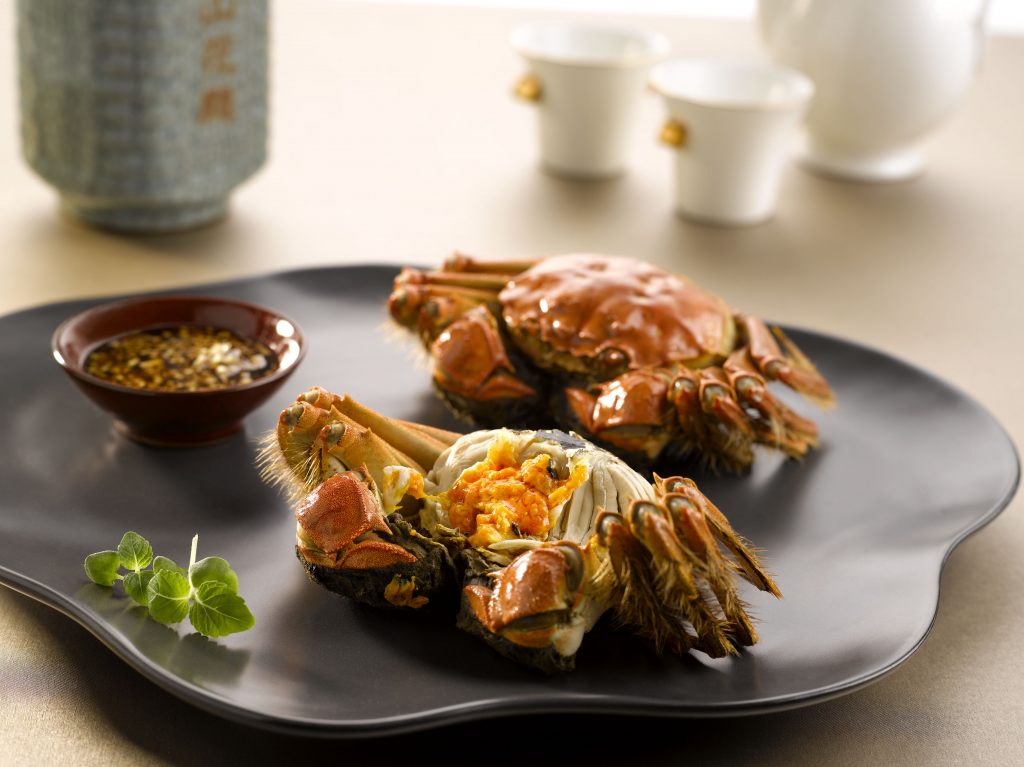 Executive Chinese Chef Tony Wun and his team of master chefs have prepared an array of hairy crab delights that includes two seven-course set menus (S$148++ or S$180++) or a selection of a la carte dishes such as cheese-baked crab shell filled with crab meat or seafood dumpling wrapped with bean curd skin, both of which will tantalise the palettes of parents and their little ones. The hairy crab promotion lasts until 31 December 2016.
For enquiries and reservations, please call (65) 6506 6887 or email [email protected] or click here.