Former professional tennis player Yayu Basuki is one of the most prolific tennis players to have emerged from the Southeast Asian region. The highest-ever ranked tennis player from Indonesia, she won four Asian Games gold medals, reached the quarter finals of Wimbledon in 1997, and achieved a career high of No.19 in the Women's Tennis Association that year.
Although she retired in 2013, the mother-of-one remains active in the tennis sphere, setting up the Yayuk Basuki Tennis Academy where she teaches more than 150 children and teenagers tennis at affordable fees. In this interview, she shares with us why she feels it is important to nurture the next generation of tennis stars as well as some tips on how to keep your kids interested in an active lifestyle.
Melissa Lwee-Ramsay: You've had an incredibly successful tennis career but now you're busy with your tennis academy. What made you decide to launch the Yayuk Basuki Tennis Academy?
Yayuk Basuki: The Yayuk Basuki Tennis Academy was launched as a platform for children in Indonesia to follow my path as a tennis player, and we hope to keep the sport affordable to them. I also wanted to give back to my country by imparting my skills and knowledge to the community.
Why do you think it's important to nurture and inspire the next generation to participate in competitive sports?
Engaging in competitive sports is a good way to keep us focused on achieving our goals, and gives us something to work hard for.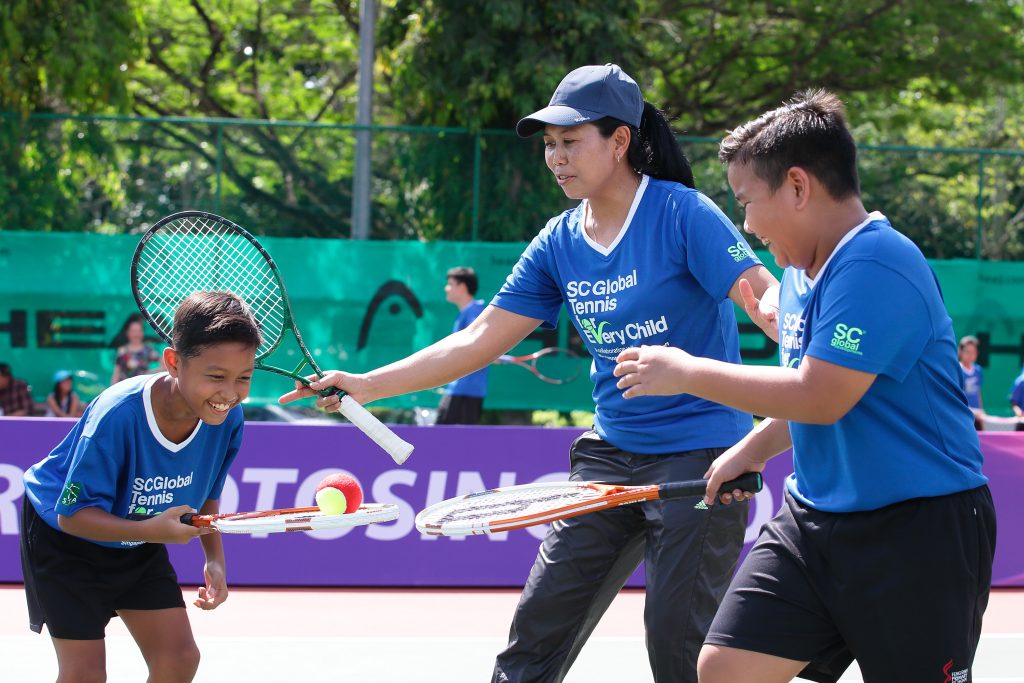 How do children benefit from participating in competitive sports?
I believe competitive sports can inculcate meaningful values in children. For one, they learn how to be respectful of each other in gameplay. They also learn the importance of dedication and hard work in achieving their goals.
For parents who wish to send their kids for tennis lessons, what are some of the things they should look out for?
I think the most important thing to note before sending your kids for tennis lessons (or any sport for that matter) is to find out if your child has interest in the sport, and whether he/she enjoys and has fun while he/she is at it.
How can parents encourage their children to pick up a competitive sport such as tennis without stressing them out?
Be there for them for both the highs and the lows, and teach them to love the game and take challenges in their stride.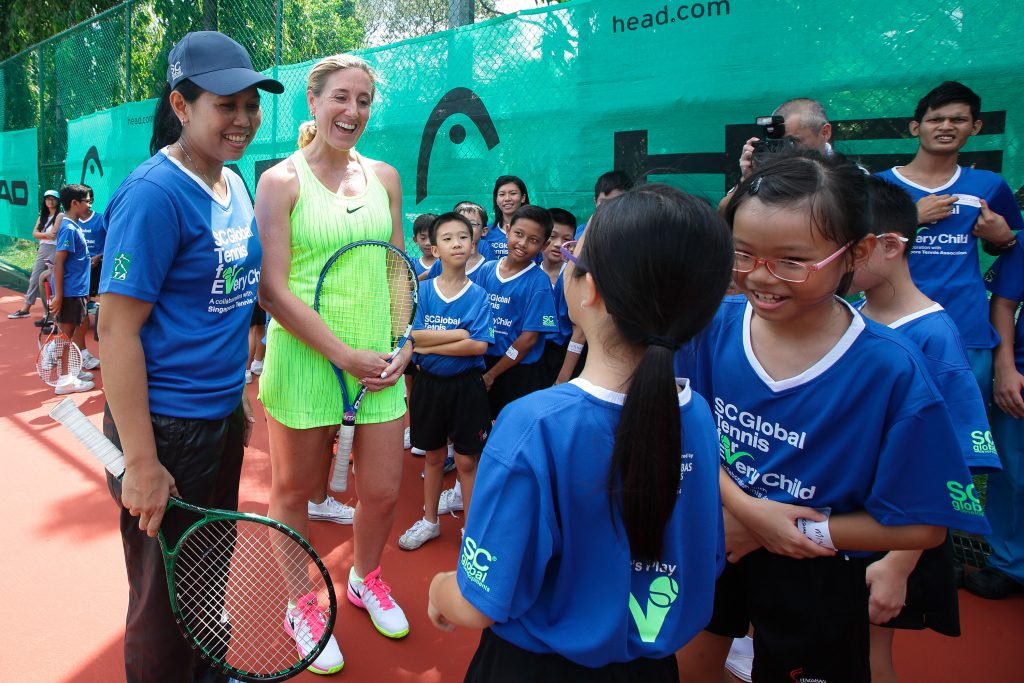 You're a mum-of-one and yet you continue to be active in the fitness sphere. Can you share with us your fitness regime?
For my daily routine, I make it a point to run 5km to 12 km just to keep myself going. I also like to keep my meals light, consuming more fruits and vegetables, cereals and oatmeals, and less meat. Dinner is a must for me.
Can you share with us some simple tennis drills that both parents and children can partake together and why they're suitable for both children and adults?
There are many drills parents and children can do together, one of which is the feeding drill (where one person feeds a ball to another to hit) as it is interactive and teaches control and accuracy.
What do you hope to achieve with the tennis academy in the next five years and what inspires you to keep going with the academy?
We hope to continue to develop players within the academy to compete in the Grand Slam events. Tennis is a game that trains and demands a level of intellect. I hope that through the work that I do, I will be able to reach out to more youths and children to get involved in the sport so that they can reap the benefits that tennis brings.
Yayuk Basuki was in Singapore last month (September 2016) to lead a tennis clinic with primary school students in Singapore. It was conducted in the run up to the 2016 BNP Paribas WTA Finals Singapore presented by SC Global which will be held 23 October to 30 October.