Former Malaysian national swimmer Cindy Ong broke many records in her heyday, even qualifying for four events at the 2004 Olympics. More than a decade on, she's now a mother to three children and, as of April 2017, is 12 weeks postpartum.
She still spends her days in the pool, but, as a swimming instructor specialising in teaching children. She puts her degrees in psychology and sociology to good use when it comes to teaching little ones how to swim. In this interview, she shares how she manages to find time to stay fit while taking care of her kids, and her tips on how busy mummies can lead a healthier lifestyle.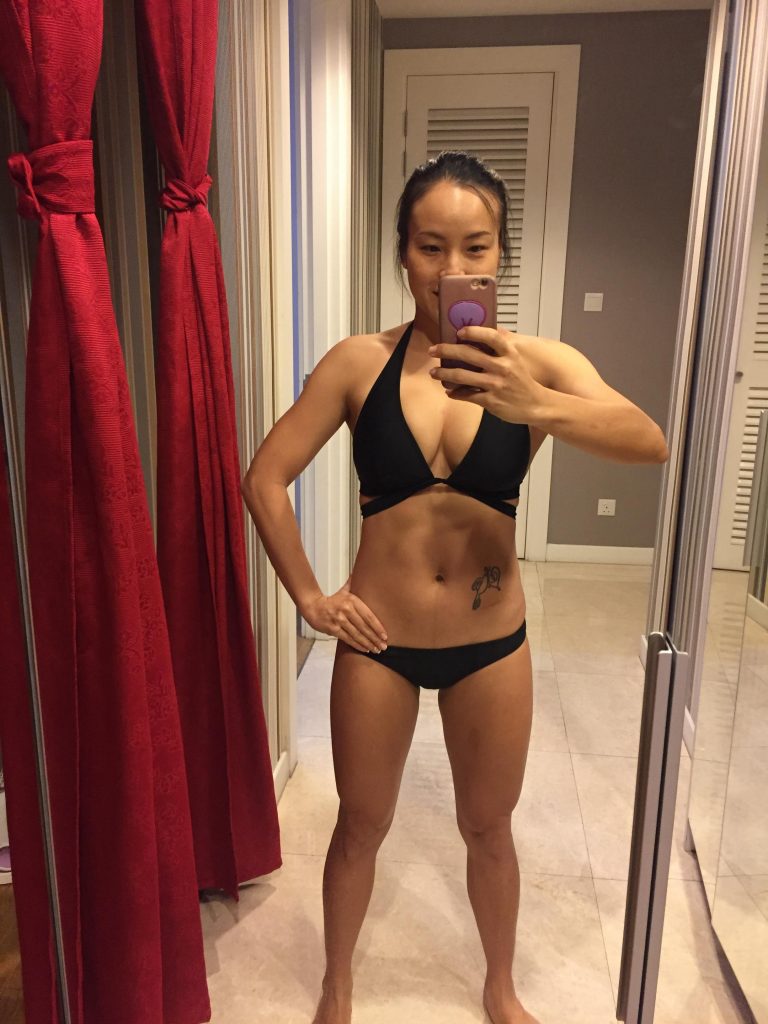 Mummyfique: You look extremely fit despite being only 12 weeks postpartum. What is your fitness regime like and is there a certain routine you follow?
Cindy: I swim from 6.30am to 8am at least three times a week and try to hit the gym whenever time permits to do some light weights. Protein shakes are my best post-workout buddies.
Was there any point in your life where you weren't fit and what was the turning point?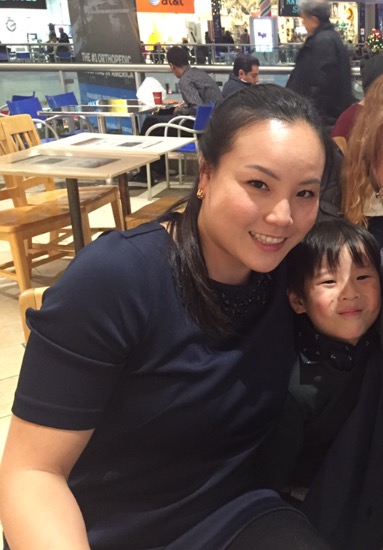 When I was pregnant with my second child, I had some complications and was told not to do anything. As a result, I gained a lot of weight, and not only did I not manage to lose it post-pregnancy, I gained an additional 9kg while breastfeeding my daughter for two-and-a-half years, going from a UK size 6 to 14. I was very unhappy with myself and got rid of all my clothes that didn't fit anymore thinking that I would never be able to fit into them again.
The turning point came one day when my brother (former Malaysian national swimmer Allen Ong) asked me to join him in the Masters Swim programme. I agreed and got hooked. It wasn't easy; I used to come home having to take Ibuprofen after every session because my body felt feverish. At that point in time, I could barely complete four lengths of an Olympic-sized pool without stopping.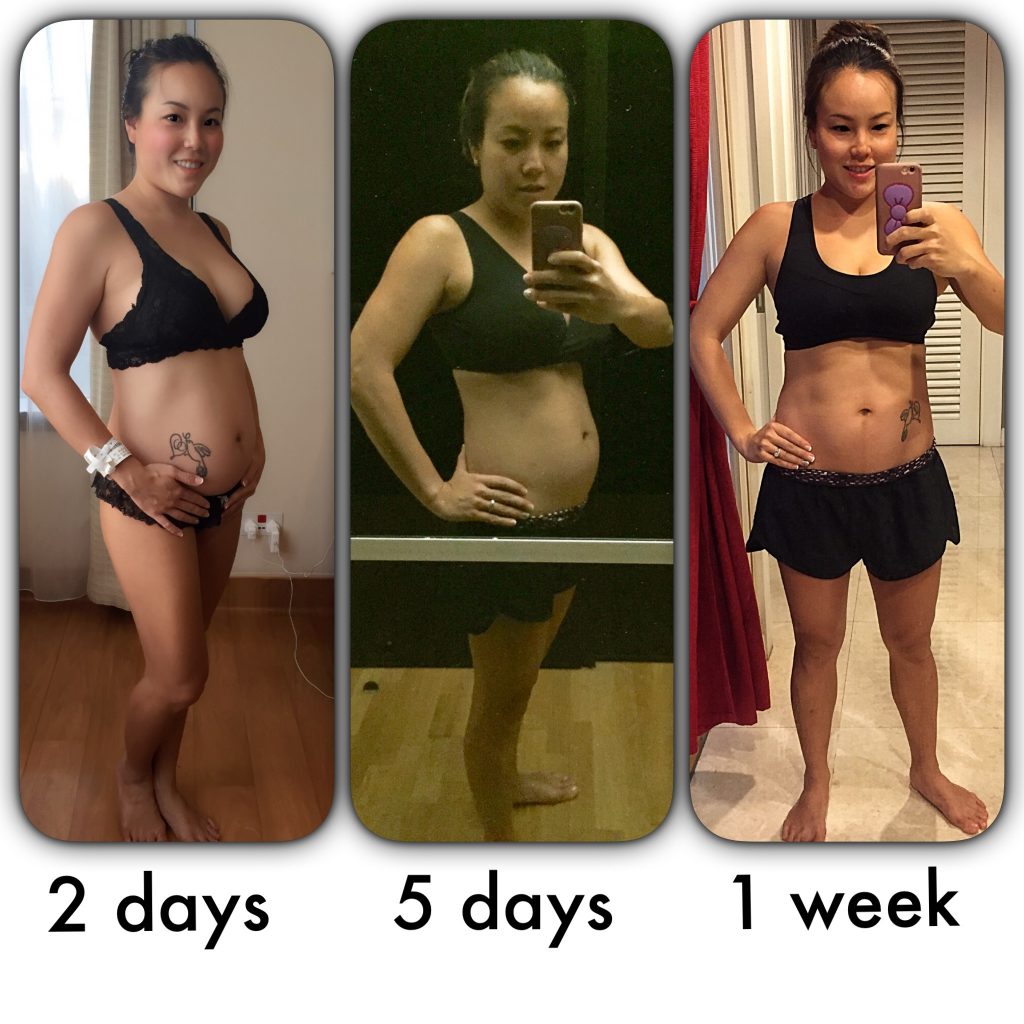 That has since changed and I managed to stay fit throughout my third pregnancy, competing in four international meets while pregnant. I competed in my last meet when eight months pregnant, where I bagged a silver medal behind Olympian Siow Yi Ting. I managed to lose all my pregnancy weight just eight days postpartum!
What are your most memorable moments in the pool?
The first would be the NCAA Swimming & Diving Championship 2 in 2004 where I broke the US Division 2 national record in the 200m butterfly. The second would be the 2004 Malaysian Games, where I won six gold medals, broke five national records and was awarded overall best female athlete in front of 20,000 spectators in Paroi, Negeri Sembilan.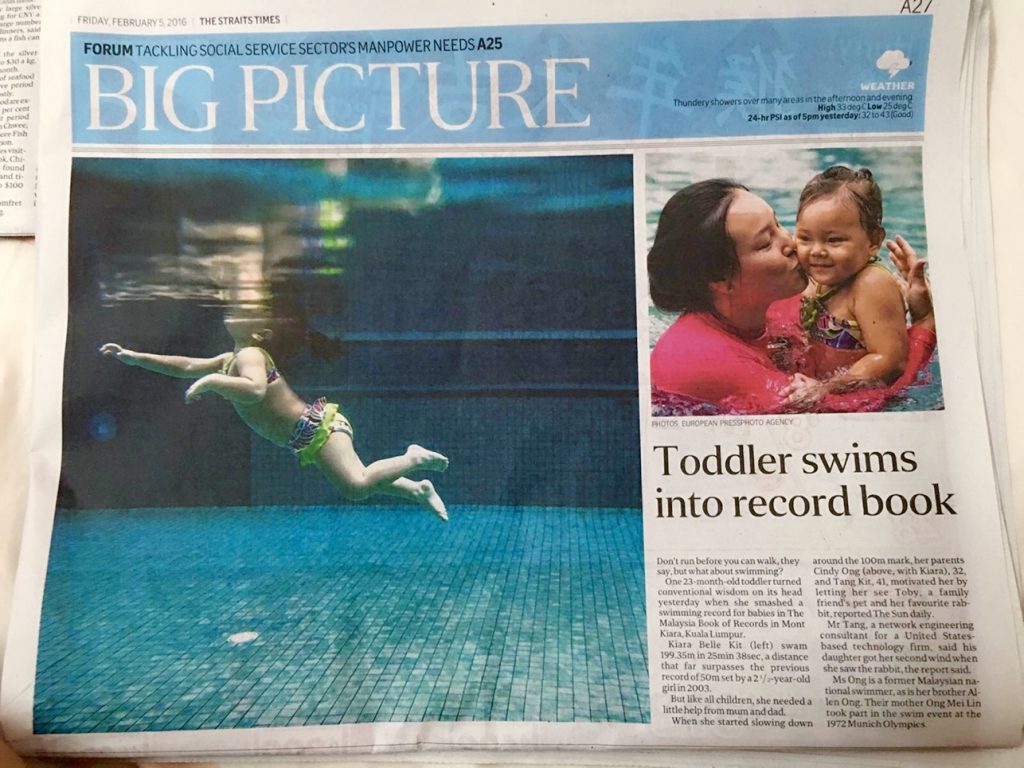 The last would be in 2016 when my daughter Kiara became Malaysia's youngest toddler to swim a distance of 199.35m, much longer than the previous record of 50m, when she was 23 months' old. She made it into the Malaysian Book of Records and created history. We called up the Guinness Book of Records but were told that it didn't keep track of records under the age of 12. Unofficially though, we were told that Kiara would have held the world record if they did.
What do you like to do when you have some time to yourself?
Honestly, I don't remember when I last had time for myself, but I'd probably go for a massage or facial.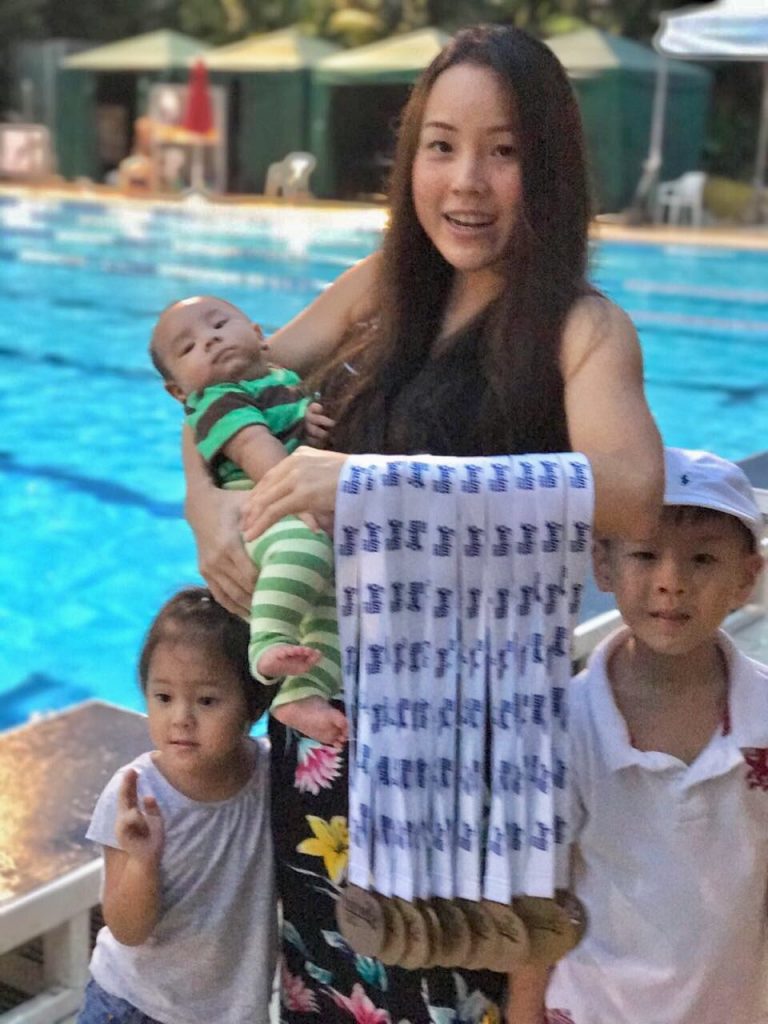 Is there a certain diet you stick to?
No, I try to eat healthily and practice portion control. I try to keep keep my diet high in proteins and low in carbohydrates, with lots of fruits and water. I have fruits with lunch and dinner, eat brown rice instead of white and I stay away from soft drinks.
Some mums would say that they don't have the time or energy to work out — how do you balance everything and what tips do you have for these mums who want to lead a healthier lifestyle?
When I swim early in the morning, my eldest is already on his way to school, my toddler is still asleep and my new-born may or may not be asleep. If he is awake, my mum will help out. The most difficult part about working out is either getting out of bed, or getting out of the house, but once you're out and in the zone, everything just falls into place. I find that on days when I'm so exhausted and just cannot go on anymore, exercising actually brings back the energy I so badly need.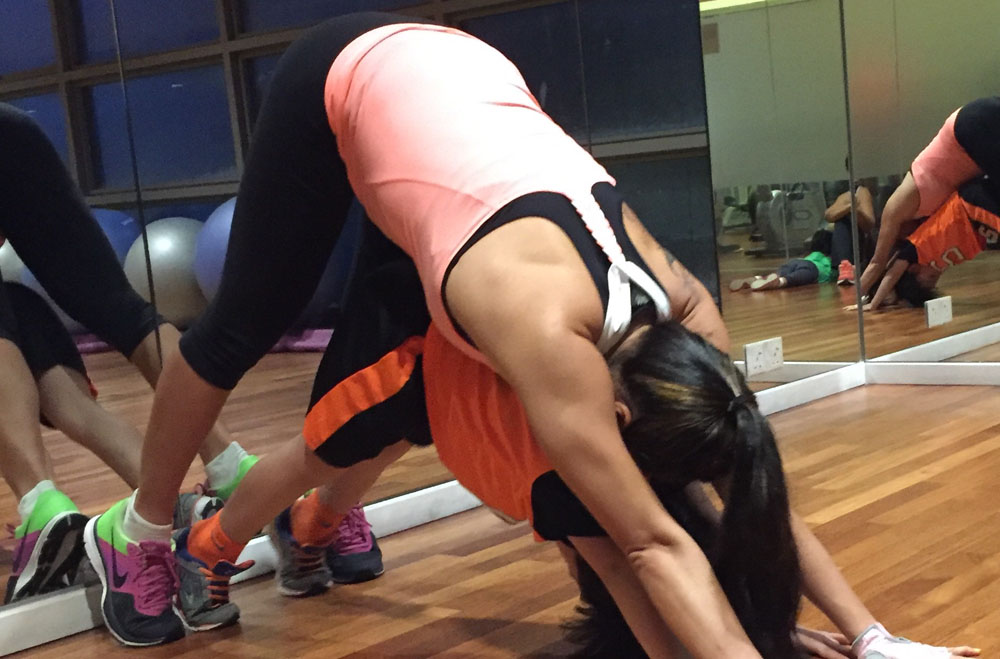 For those who work from home and cannot leave their young ones, they can exercise at home. I have a friend who lost 60kg and she has never stepped foot into a gym. She has four kids, so not having time is not an excuse. Just be creative with items you can find at home.
If all else fails, traditional push-ups, sit-ups, burpees, lunges, calf raises, mountain climbers, planks and other core abdominal exercises do not require anything more than a small space. You can even get your little ones involved in the exercises by carrying them as added weights for your lunges or squats. Taking photos of yourself regularly also helps to track your progress.