Staying fit while being a mum is a feat, given how many tasks there are on the daily to-do list. Mummyfique sits down with full-time working mum and fitness enthusiast Ai Sakura of Sakura Haruka to find out more about how she manages to find the time and energy to work out daily, lead a healthy lifestyle and balance family time all at one go.
Mummyfique: What is your fitness regime like? 
Ai Sakura: I work out daily by training three times a week with a personal trainer, and once on my own using a customised programme that my trainer gives me. I currently have two days for muscle recovery, but that does not mean I do absolutely nothing. I have an active recovery workout of weighted stair climbing and core training that is less intense than my usual workouts but still gets my heart pumping yet reduces the residual fatigue in my muscles. I am currently nursing a back injury, but will return to my weekly CrossFit sessions once I've recovered.
Was there any point in your life when you weren't fit?
I've always been active in sports one way or another but I think the intensity dropped drastically when I became a full-time working mum. Family and work took up most of my time and unfortunately, I let my health and fitness levels slip.
What got you started on your current fitness journey and how has it evolved since? 
With support and recommendation from my husband, I joined a personal training program at a local gym and started training in the gym twice a week without fail. As I got fitter and gained more knowledge in eating nutritiously and leading a healthier lifestyle, I trained more regularly and with different forms to keep things interesting. For example, I took up Muay Thai again (I went on an eight-day intensive Muay Thai training camp in Thailand last year) and joined CrossFit box (the equivalent of a CrossFit gym).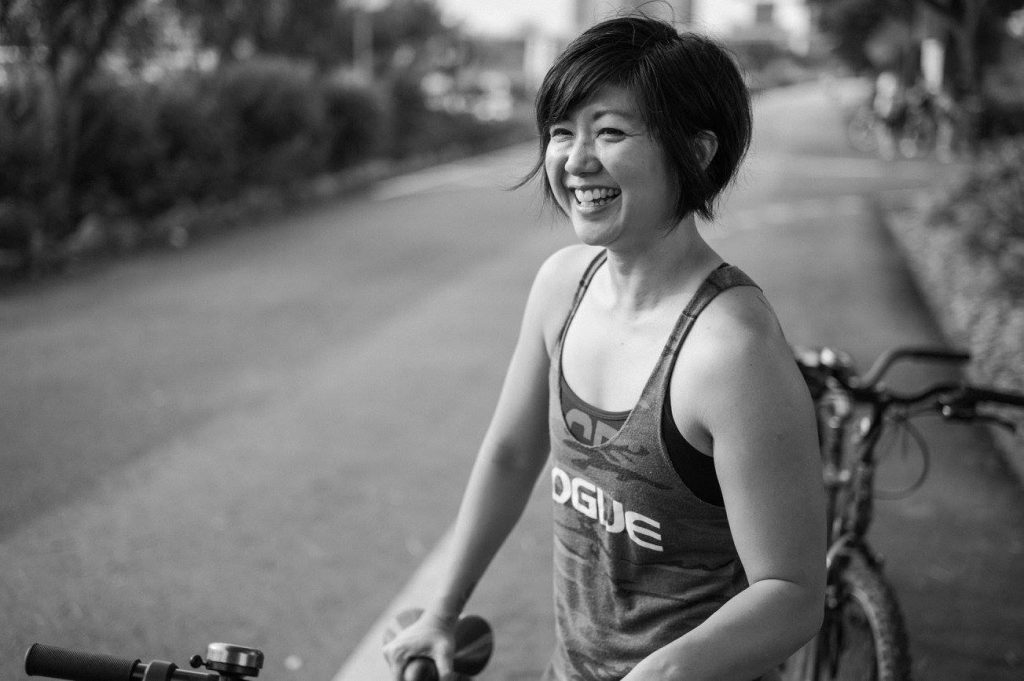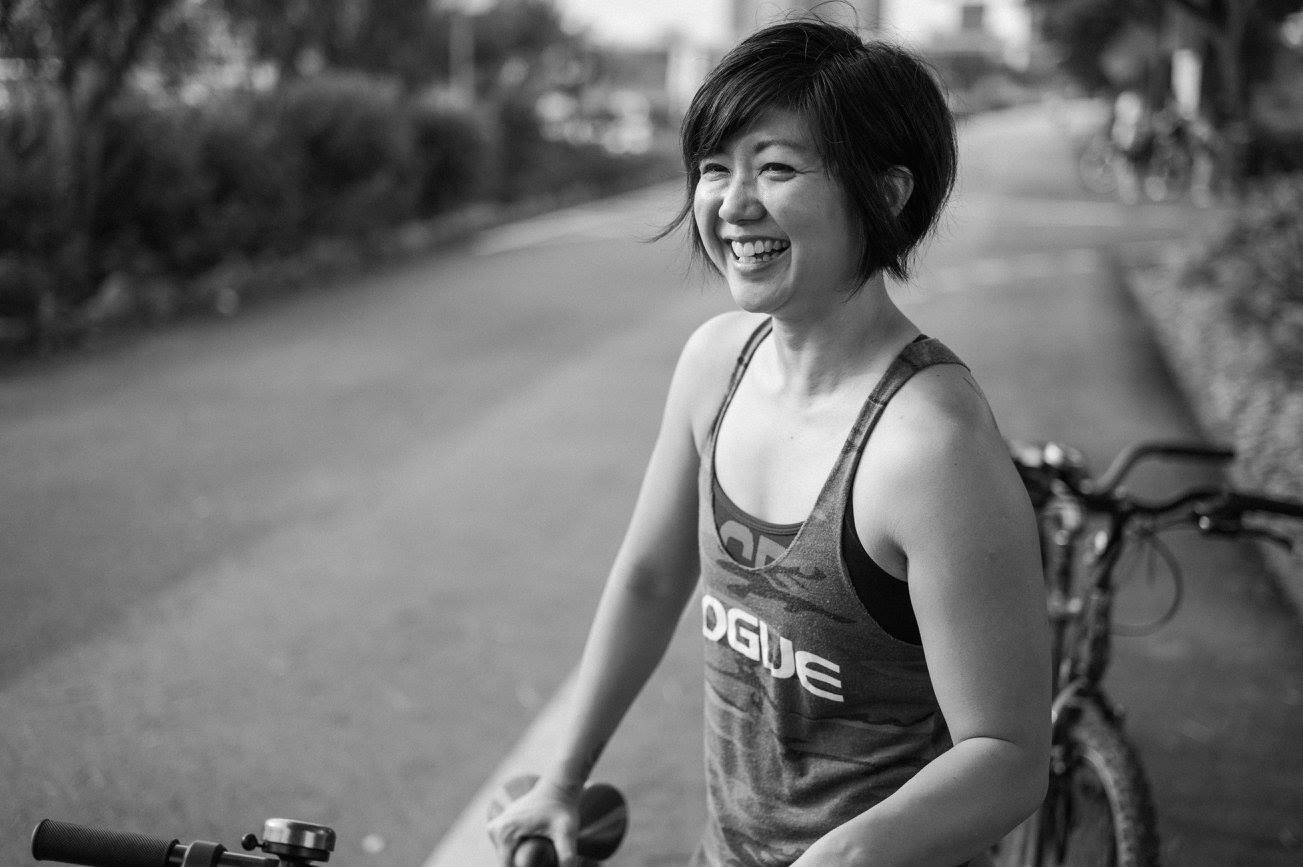 Is there a special diet you stick to? 
I'm currently on a high-protein nutrition plan with a restricted daily calorie intake, which, I sometimes find hard to follow as I'm such a foodie! I weigh most of my food for portion control and prepare some of my meals at home once a week.
What are your top three indulgences (food wise)?
Hands down, ice cream, chocolate, and scones!
What do you do to relax?
I like to watch movies, read and stretch to relax.
What are the three most important things to you? 
My family, love and my religion.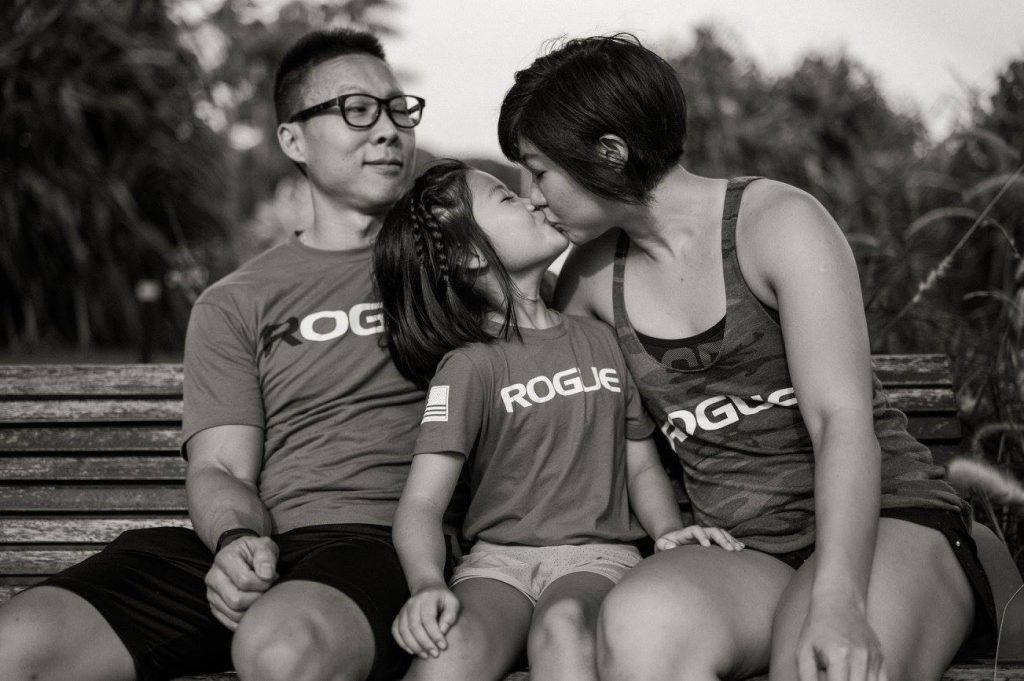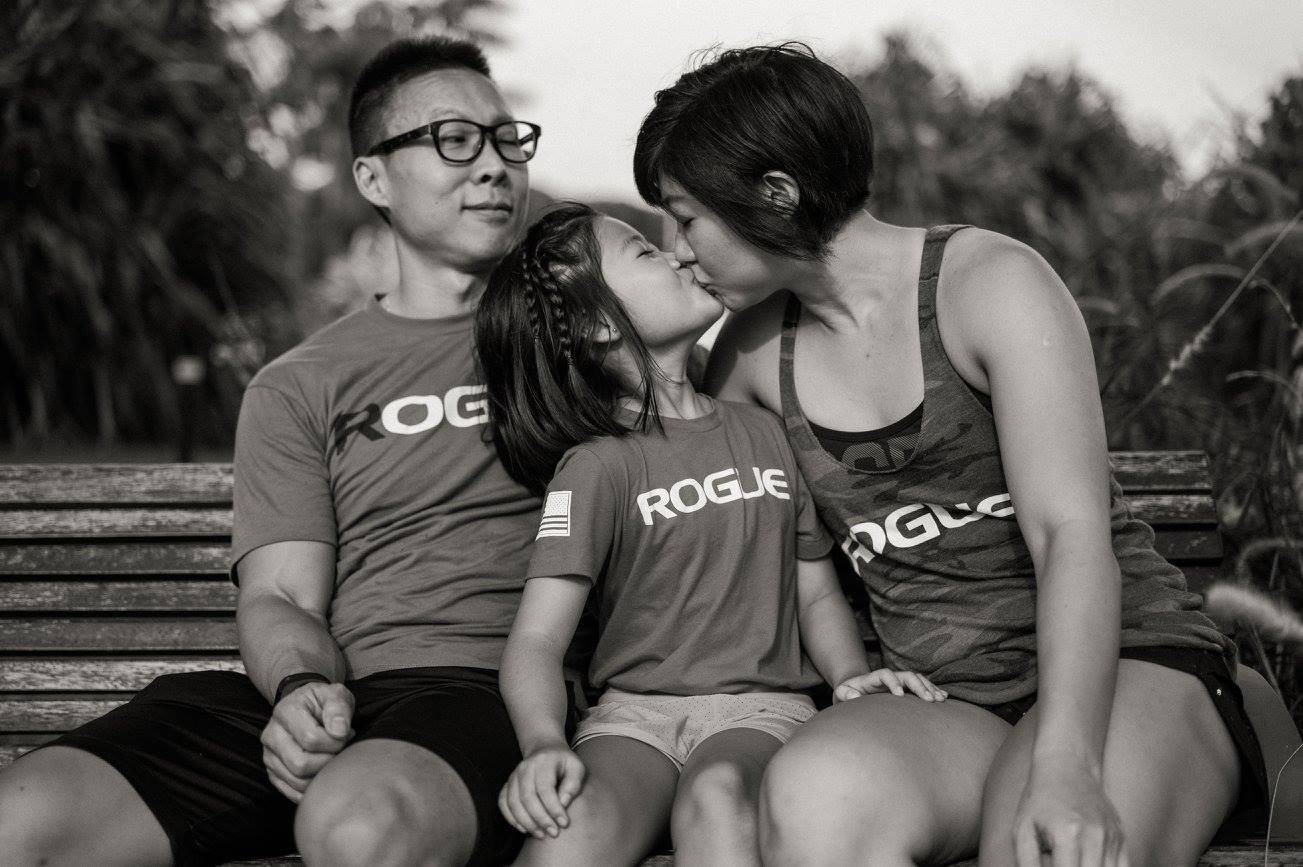 How have you introduced leading a healthy lifestyle and keeping fit to your child, and do you keep fit together?
My daughter has always been active. Since I used to be a competitive swimmer, the first sport she took up was swimming — she's had swimming classes once a week since she was about four years old. Currently, she attends weekly gymnastic and CrossFit kids classes. Whenever we can, we swim and cycle as a family.
Having a healthy lifestyle isn't all about exercising though, and we try to lead by example and teach her how to eat nutritiously and get enough sleep for her body to grow and recover properly.
What advice do you have for busy mums who want to lead a healthier lifestyle? 
I think the most important point is to have a cheerleader to support and encourage you all the way, especially when the going gets tough and you feel like giving up. It can be your friend, spouse or maybe even an exercise group in your area.
However, sometimes somebody close to you may find it hard to give you the 'tough love' needed for you to get fit and that is when you should invest in a personal trainer. It may be a bit pricey, but honestly, I think it is money well-spent as a good personal trainer will help you to plan, evaluate and monitor your exercise regime and diet to suit your individual needs and schedule. This is especially important if you find it hard to go to a gym or if you have health problems or injuries. The personal trainer will help do all the foundation work so that you can concentrate on reaching your health and fitness goals faster.
I've written more about how busy mums can make time for exercise on my blog.
Keep up with Ai's active lifestyle on her on Facebook, Instagram and Twitter pages! 
Click here for more fitness inspiration.