A child's first birthday party is a major milestone for any family. It is a celebration of 365 days of diaper changing, feeding, showering, playing and unconditional love! So when their precious daughter turned one, first-time parents Jenn Ong and Grace Kee decided to hold a grand party for their little one with her favourite nursery rhymes being the inspiration for the Fantastical World of Rhymes & Fairy Tales' themed bash.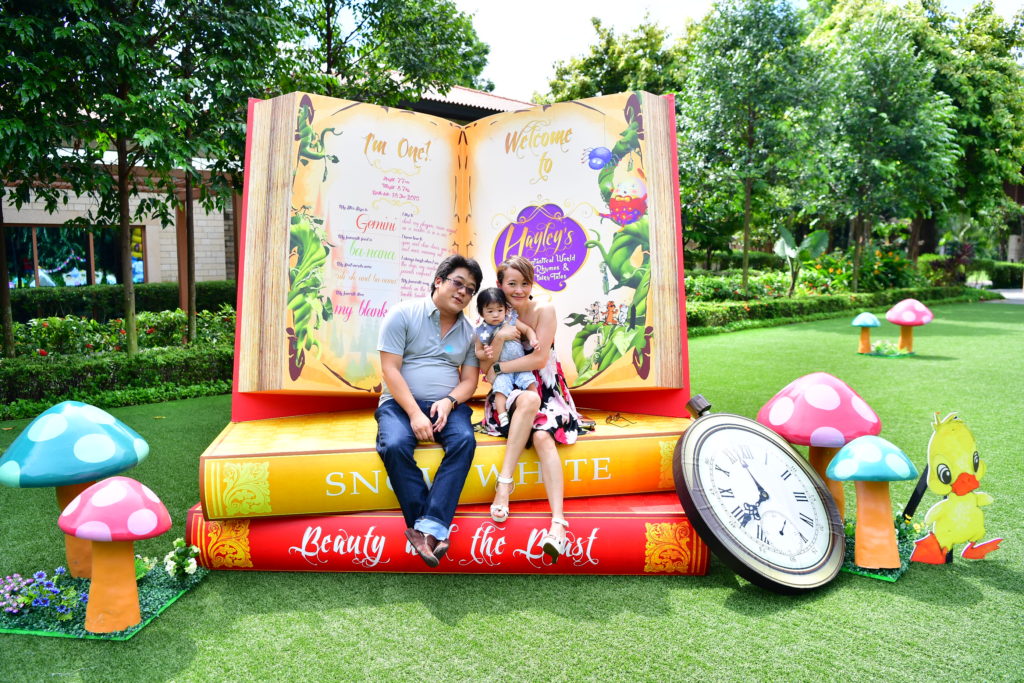 Mummy Grace shared that she wanted to create a whimsical fantastical world of wonder that would bring out the child in anyone from the ages of one to 100. "You enter the magical world through a Giant Story Book and walk into a sunny garden spotted with pink and blue fairy toadstools to meet your favourite nursery rhyme characters from the Three Little Pigs, Little Red Riding Hood, Jack & Jill, The Mouse that ran up the Clock and even a Cinderella Shoe," she explained.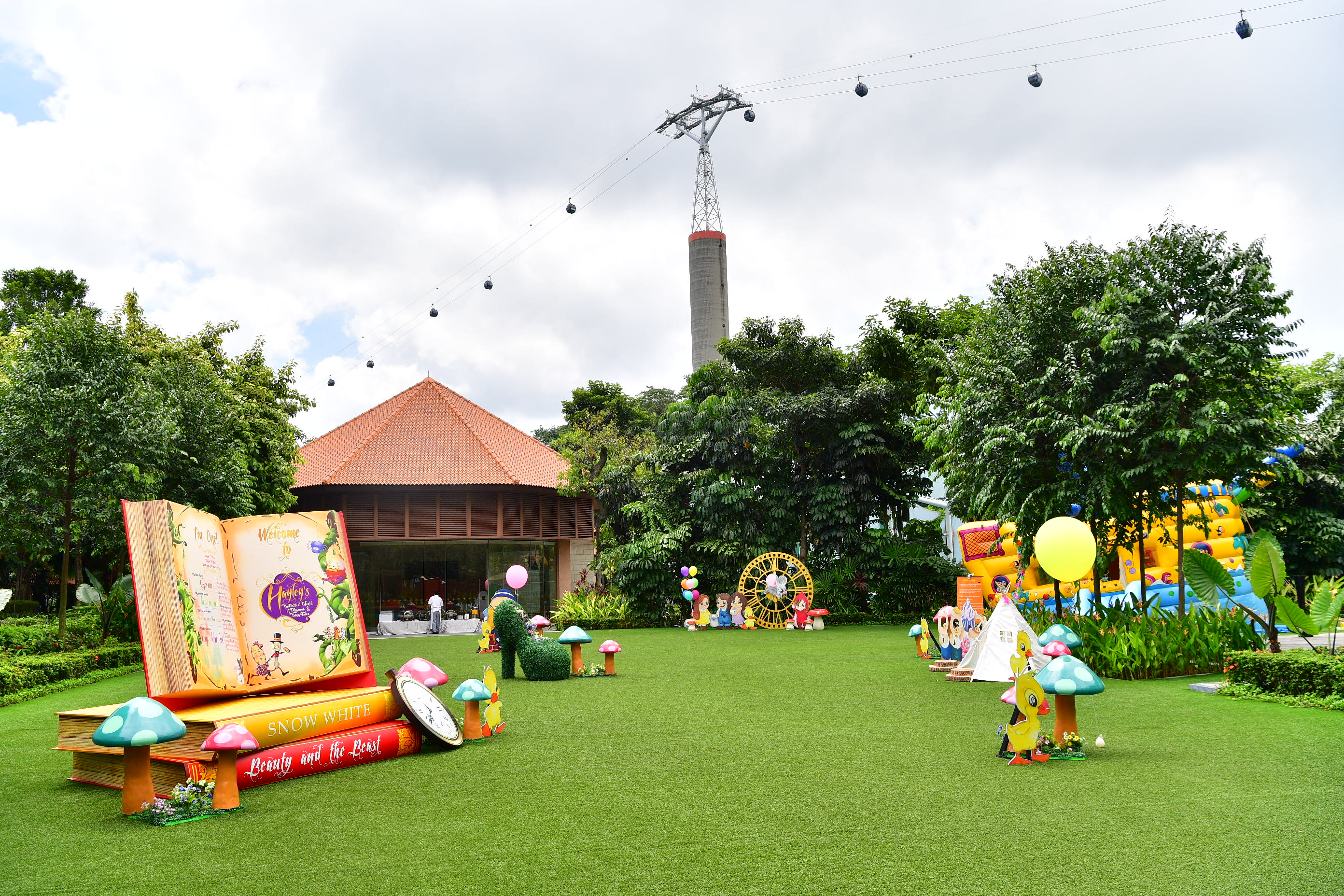 The tables were decorated with balloons, tiny toadstools, butterflies and miniature books as the 100 guests enjoyed a sumptuous lunch put together by Forest Restaurant at Equarius Hotel, Resorts World Sentosa.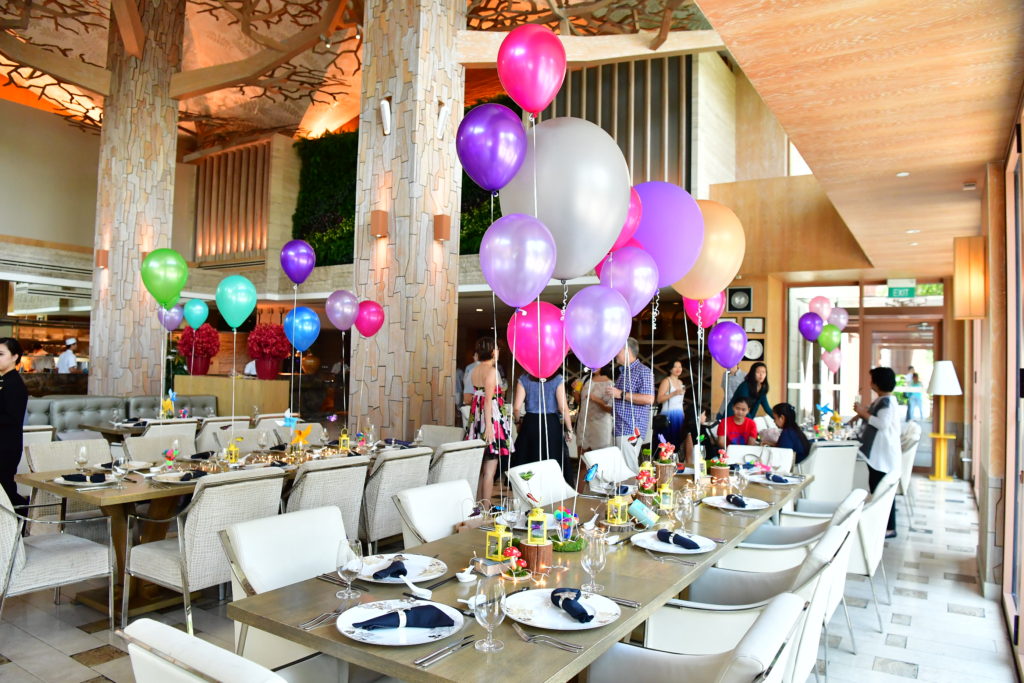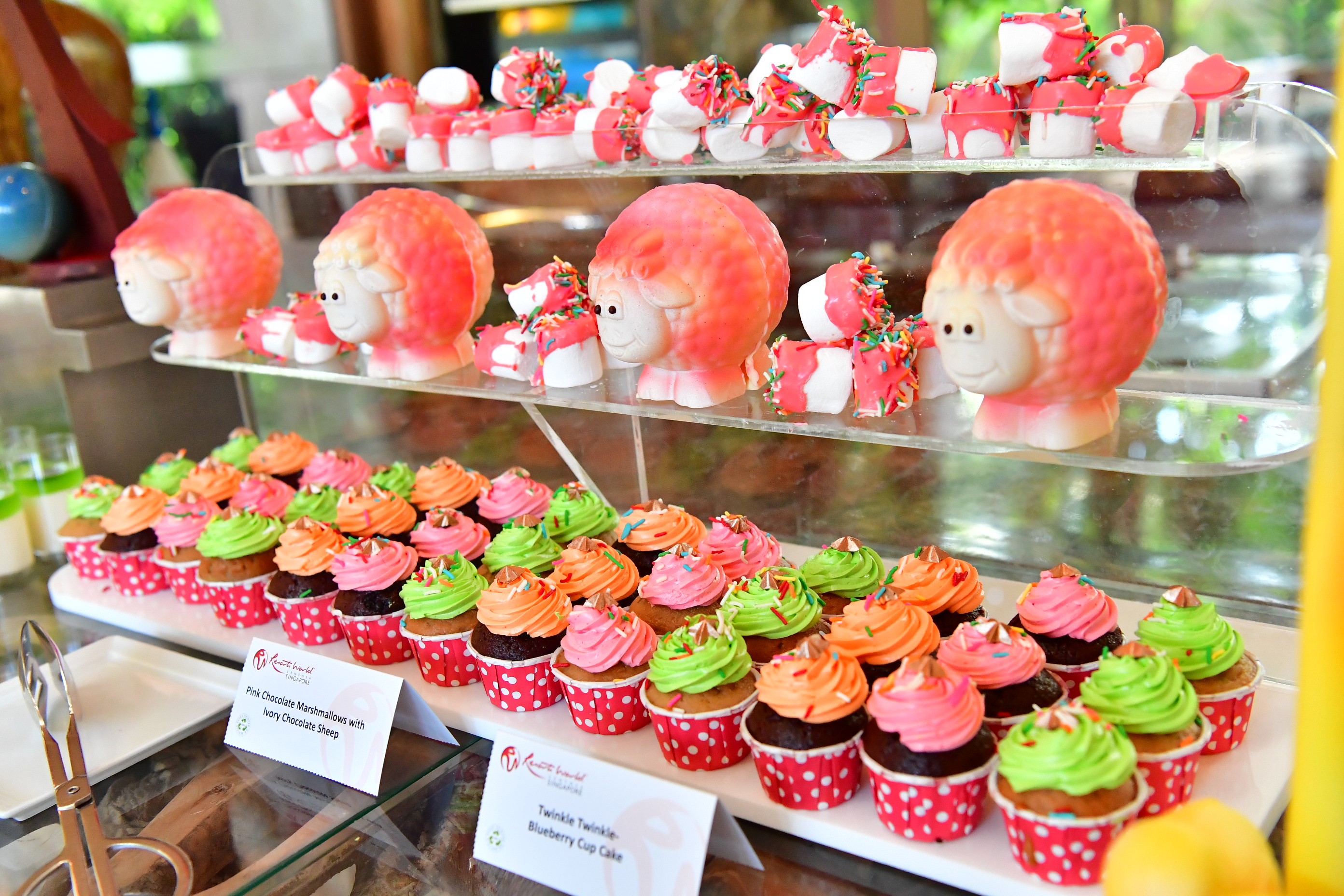 The thoughtful parents put together multiple activities to keep 30 kids occupied. A balloonist whipped up dozens of customised balloon shapes; an arts and crafts corner kept the older kids happy with creative play; a face painter transformed guests into their favourite characters. For the kids who can't keep still, there was the 'Rocking Galleon' bouncy castle and of course, the inflatable play pen with balls for toddlers – a de rigueur feature in all large scale kids party.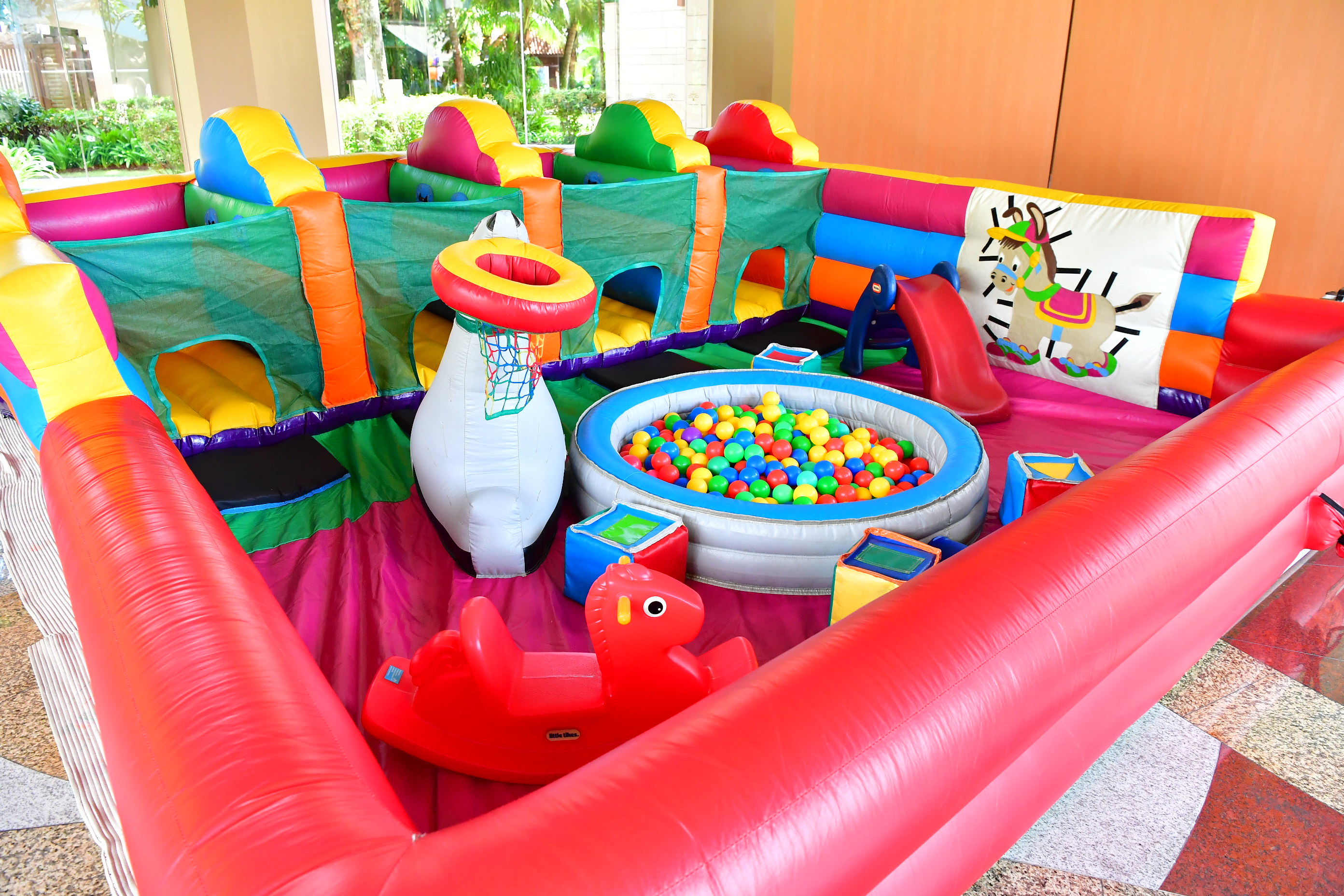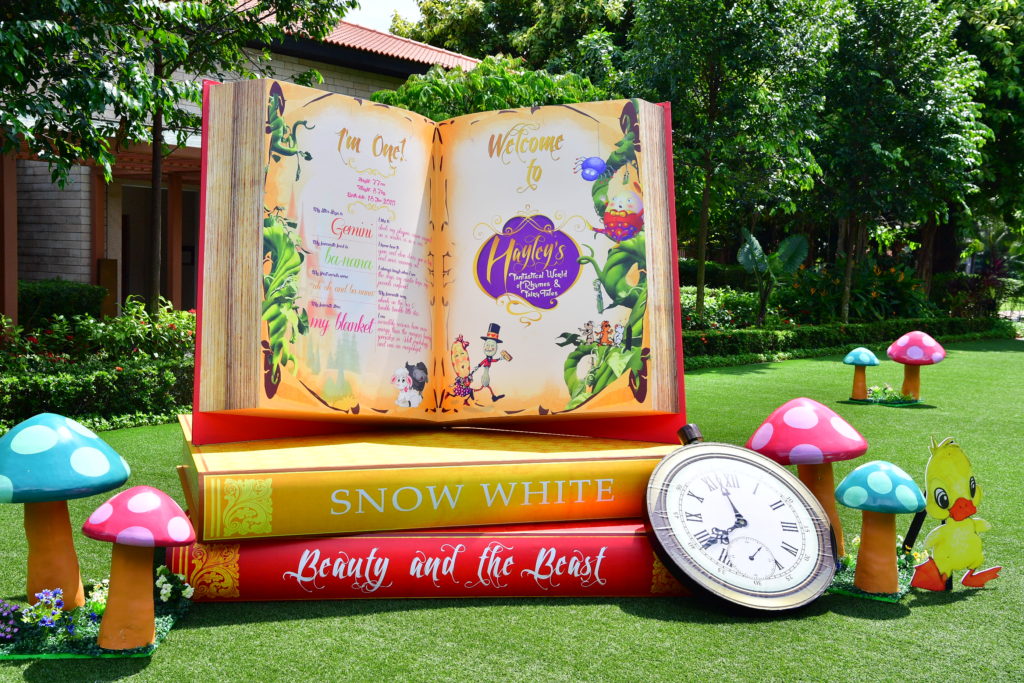 A larger-than-life story book served as the main photo wall while Humpty Dumpty and the Three Little Pigs photo stand-ins provided an afternoon of photo fun for the children and adults.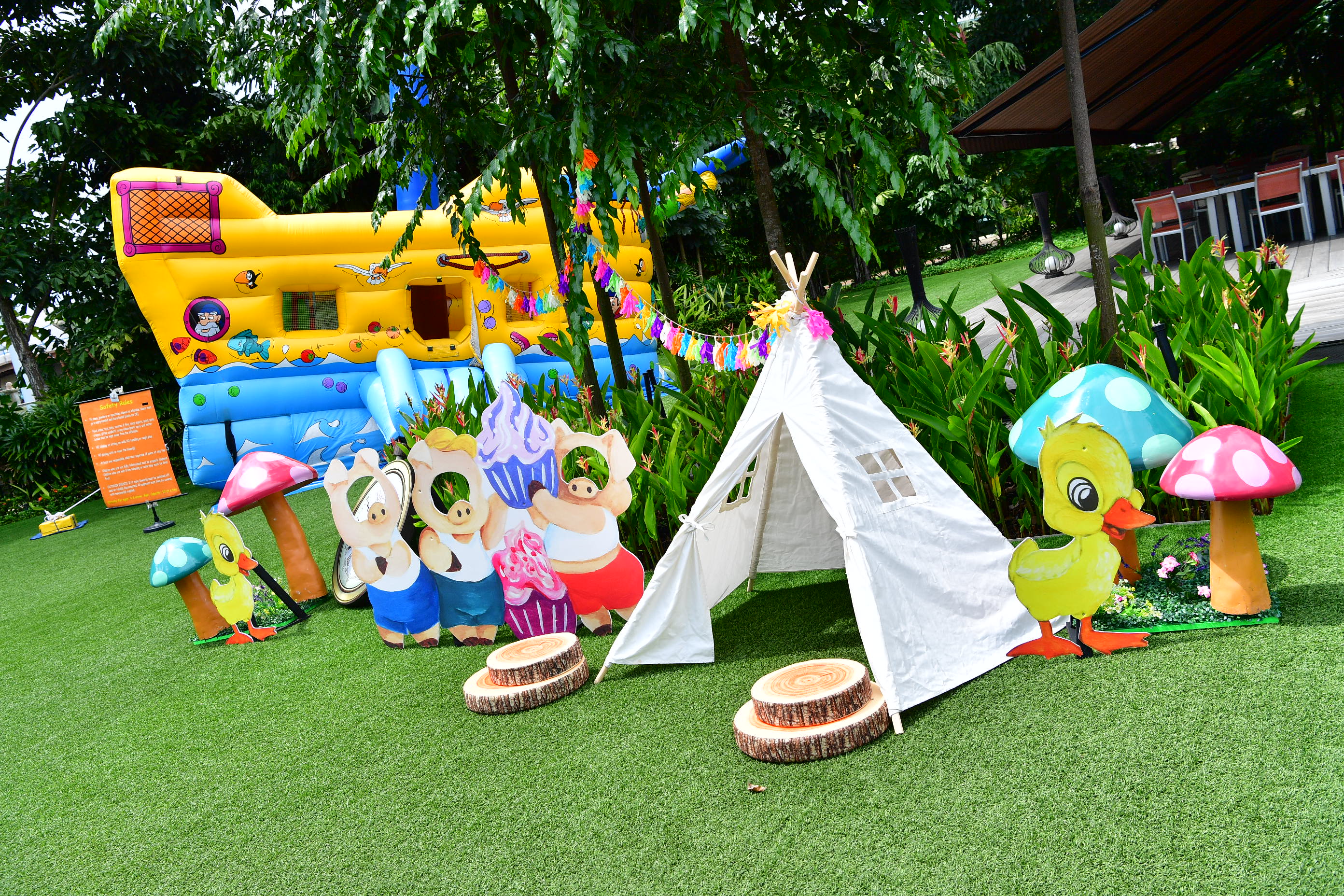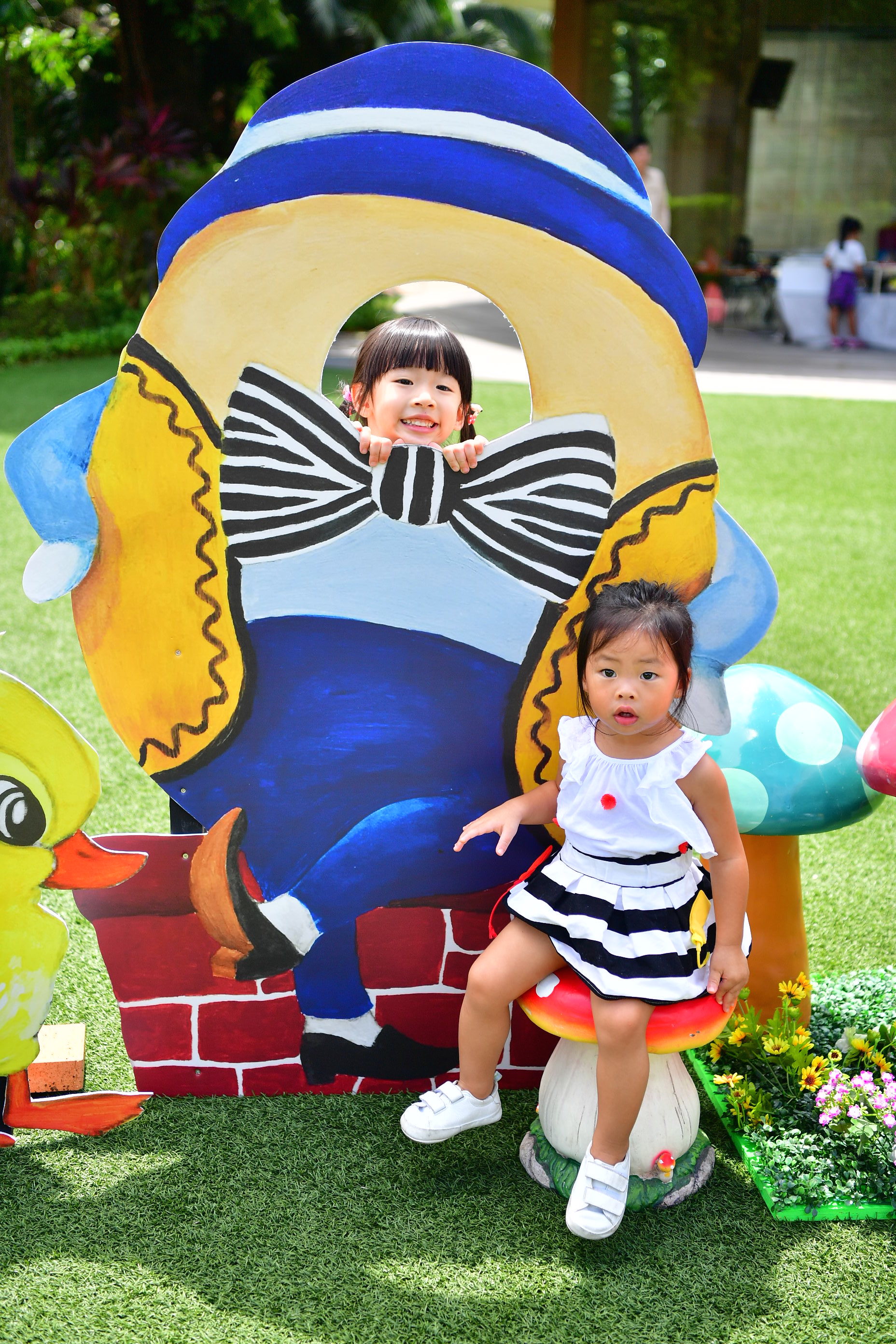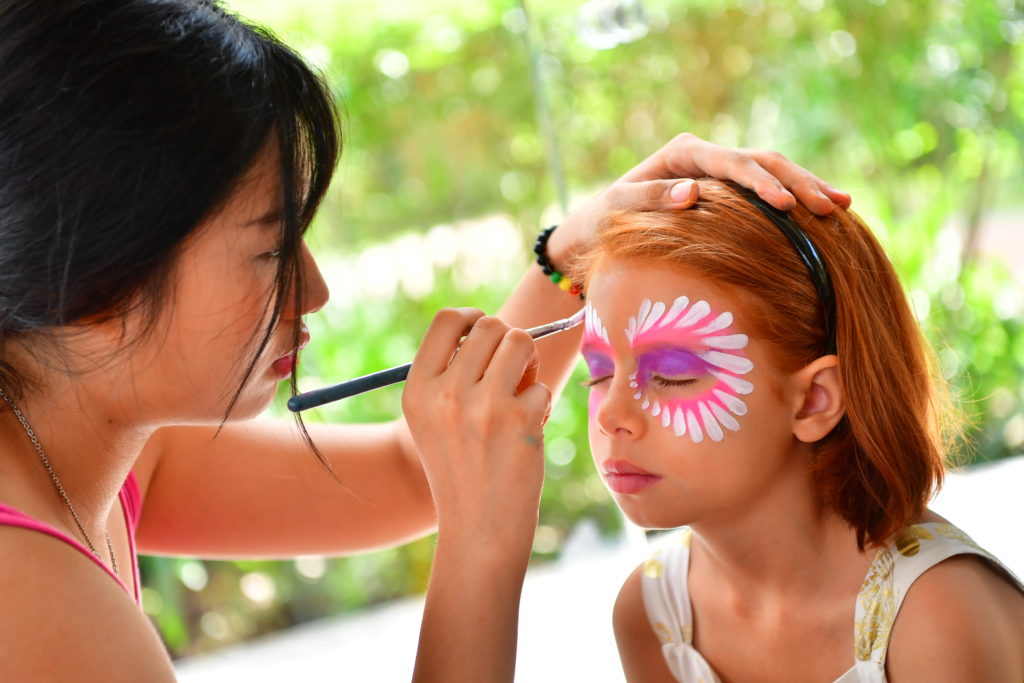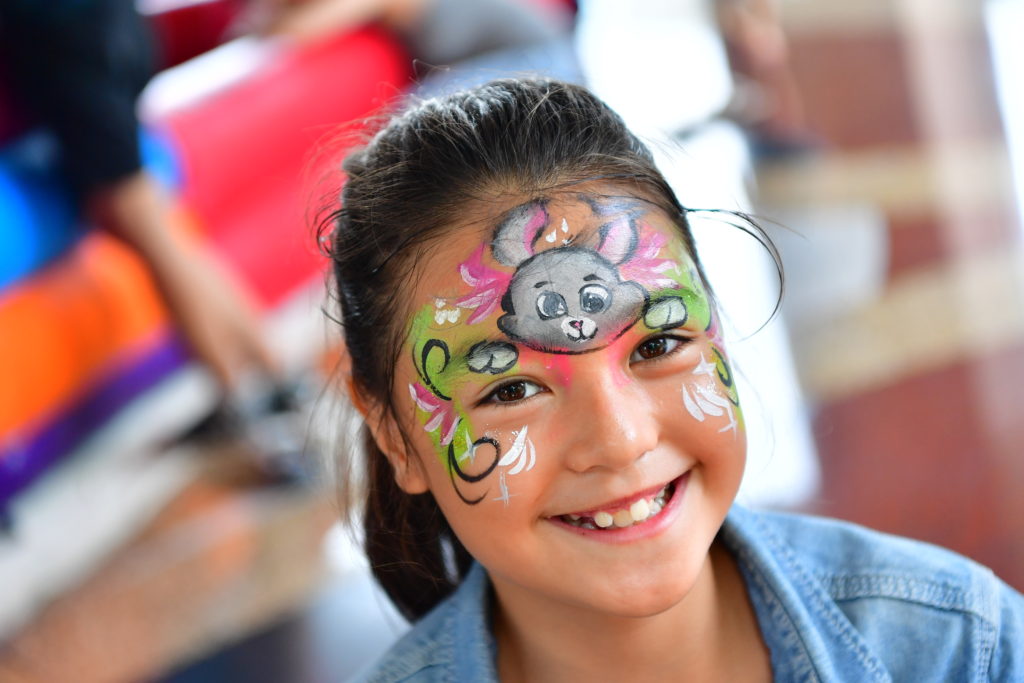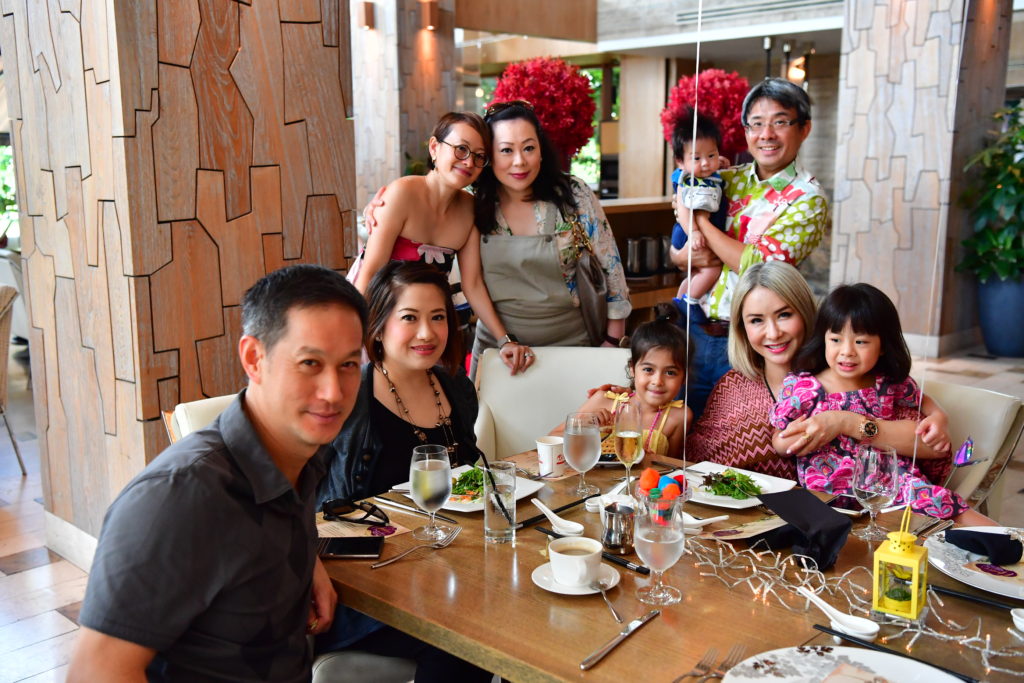 Did you undertake any DIY projects?
Yes, I put together the personalised door gifts on my own. Each gift was customised for the child. Each child had a piece of clothing (a polo tee or a romper or a dress), a snack (organic freeze-dried fruit for the babies, Pocky biscuit sticks for the older kids) and a toy/book (mix of nursery rhymes, toy planes, cars, tanks and colouring markers.)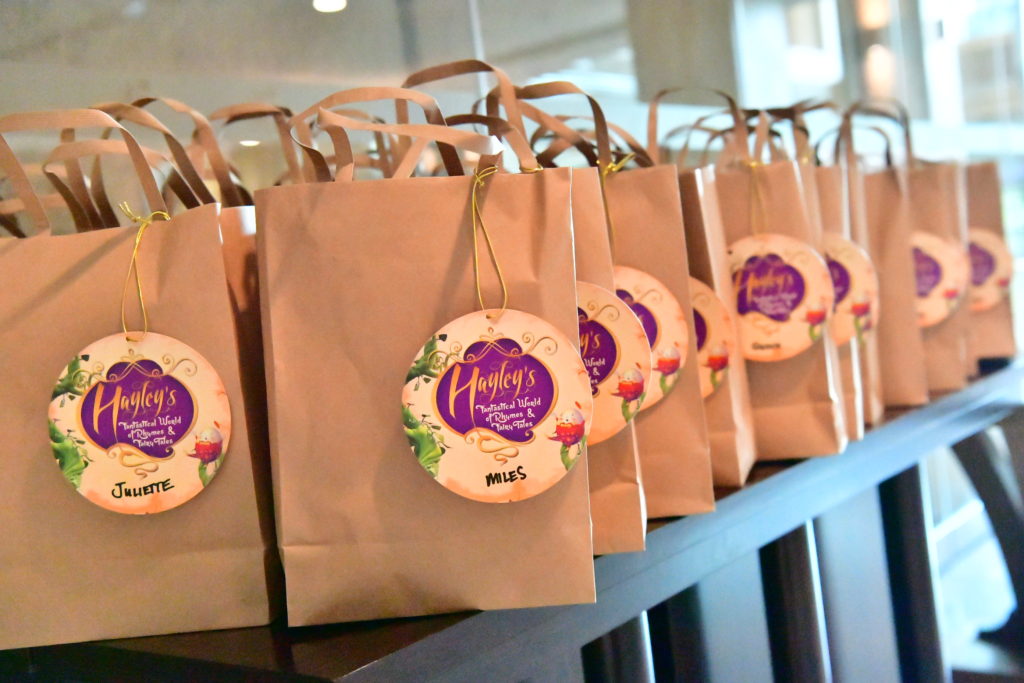 For the décor and event logo design, I worked with different designers to get the effect I wanted. Stitch X Marker for all the table & lawn props, my friend's in-house designer for the event logo and all the collaterals — directional signages, invitation card, menu, door gift tags.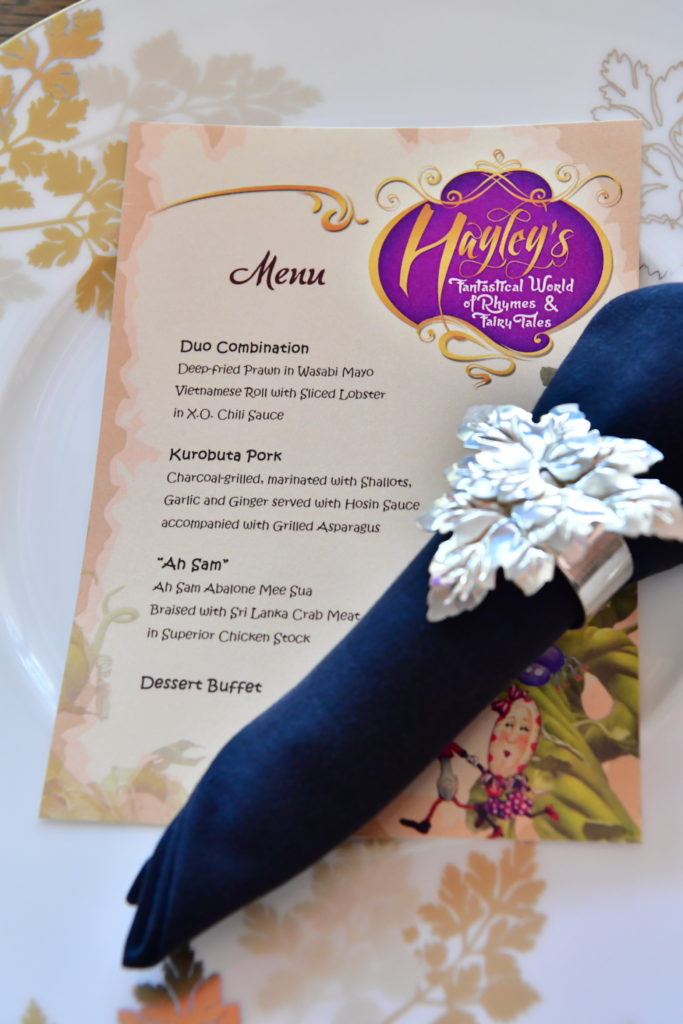 Any tips or party advice?
Create a detailed brief for your vendors as it helps you to structure your thoughts and helps your vendors to understand what you want. Share as many pictures and create a mood board so your vision is well understood and helps to minimise any miscommunication. If the brief and style guide is clear enough — try to give your prop designer some leeway for creativity and do not micromanage.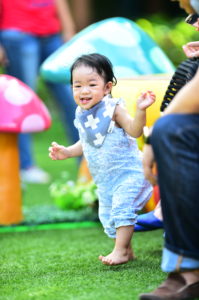 Work out the number of guests and demographics (adults — male / female, children ages zero to four, five to 12) first, then decide on the venue based on the guest profile.
Make sure there is sufficient play space for the children and be sure to keep them occupied. I chose Forest Restaurant at Equarius Hotel, Resorts World Sentosa as it had a big beautiful lawn and an air-conditioned pavilion next to the restaurant that could be converted into a full-on children's play zone (More importantly, away from the adults dining area!)
I would also suggest that you have a rain plan in place when planning for an outdoor party, just in case.
Any other special stories to share relating to the occasion?
One of my bridesmaids (or rather brides-mate) who lives in London and has not been to Singapore since our wedding, timed his holiday just to make it for the party.
Wonderful friends who volunteered to come early just to help set up the venue, offered their designer to help with the logo design, went above and beyond a job quote to design and customise the props made us feel that this was not just a celebration of a first birthday but also a celebration of friendship, family and love!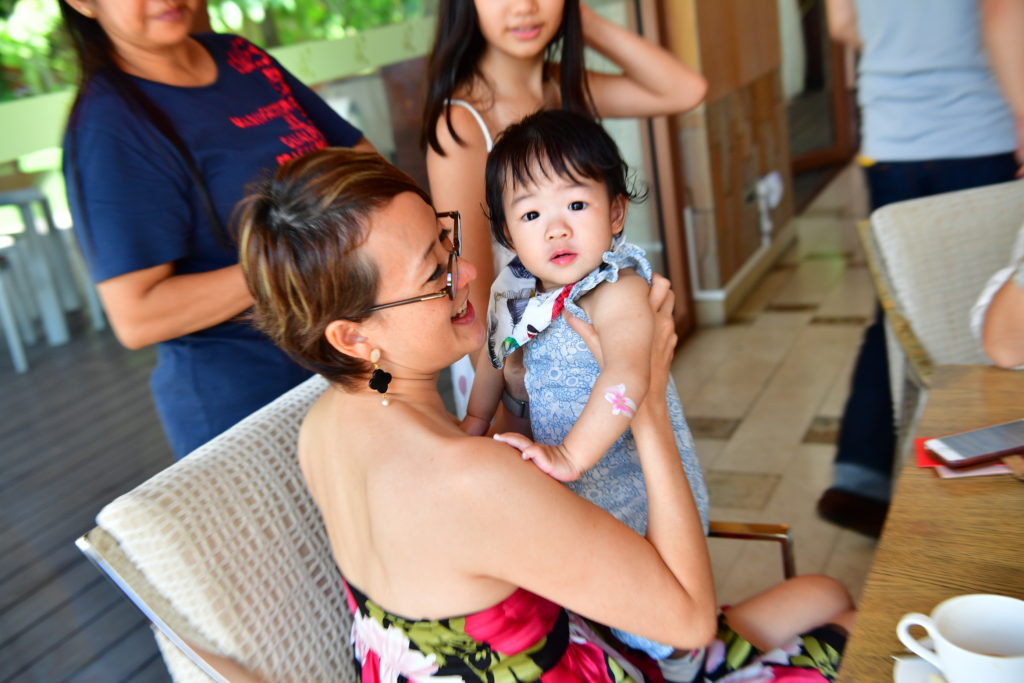 Mummyfique wishes Hayley a very happy 1st birthday!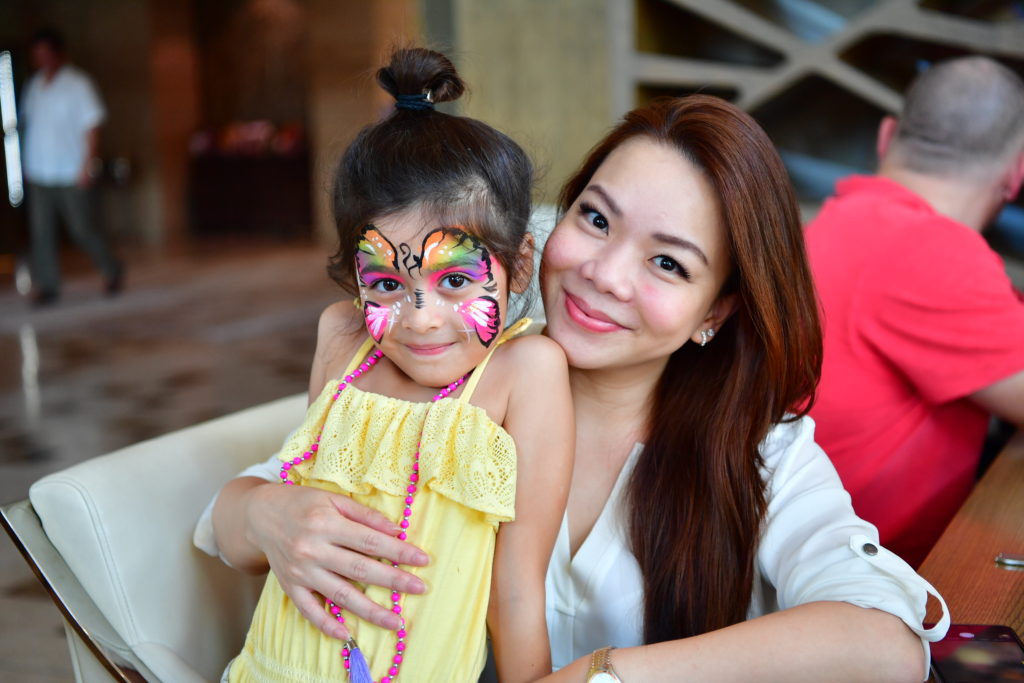 VENDORS
Planner: Hayley's mummy, Grace
Venue: Forest Restaurant at Equarius Hotel, Resorts World Sentosa
Cake: Chef Kenny Kong from RWS (The Pastry Chef Godfather of Singapore!)
Dessert Table: Chef Kenny
Décor: Stitch X Marker Styling Studio
Goody Bag: Hayley's mummy Grace
F&B: Forest Restaurant at Equarius Hotel, Resorts World Sentosa
Photography: Willy Foo, Livestudios
Balloonist, Arts and Craft, Face Painting: Oh! Balloons (Christopher Oh)
Bouncy Castles and a whole lot more!: Rocking Galleon bouncy castle, Toddlers Inflatable Play Pen with Ball Pond