We all know that steaming is one of the healthiest methods of cooking and the WMF KITCHENminis® Steamer does the job whilst taking up minimal space on your countertop. One mama put this nifty steamer to the test and here's what she thought about it:
I love to steam food for my children as I feel it's a convenient and healthy way to cook for them. Usually I will use my rice cooker or put a plate over a water bath in a large wok so I was excited to try the WMF KITCHENminis® Steamer and see how it fared against my usual methods.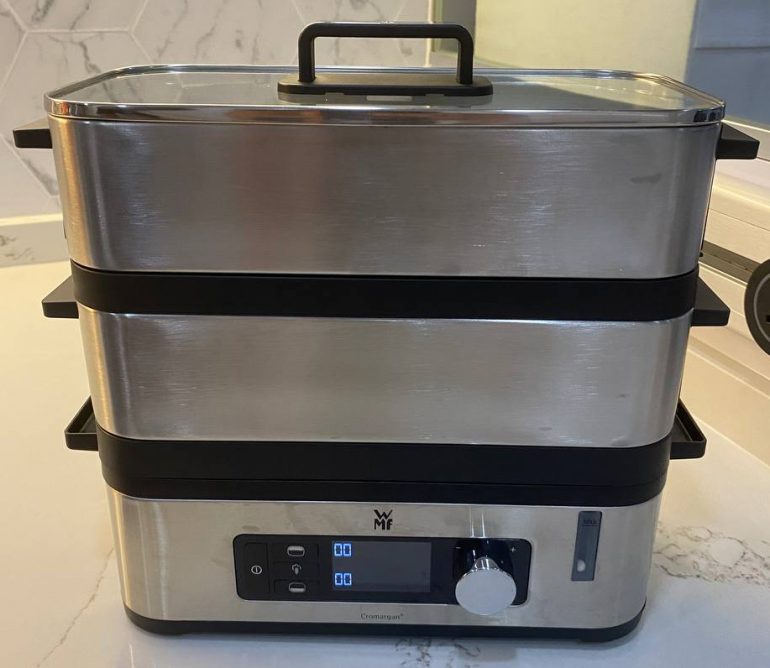 At first sight, I like that the WMF KITCHENminis® Steamer is sleek and takes up very little counter space. The design is modern with steel and black accents so it definitely compliments any kitchen theme. I was excited that there were 2 tiers of cooking trays so you don't have to take turns to cook your food. The glass lid acts like a window for you to see your food at the top tier without having to lift it open, ensuring that steam doesn't escape and cooking is optimised.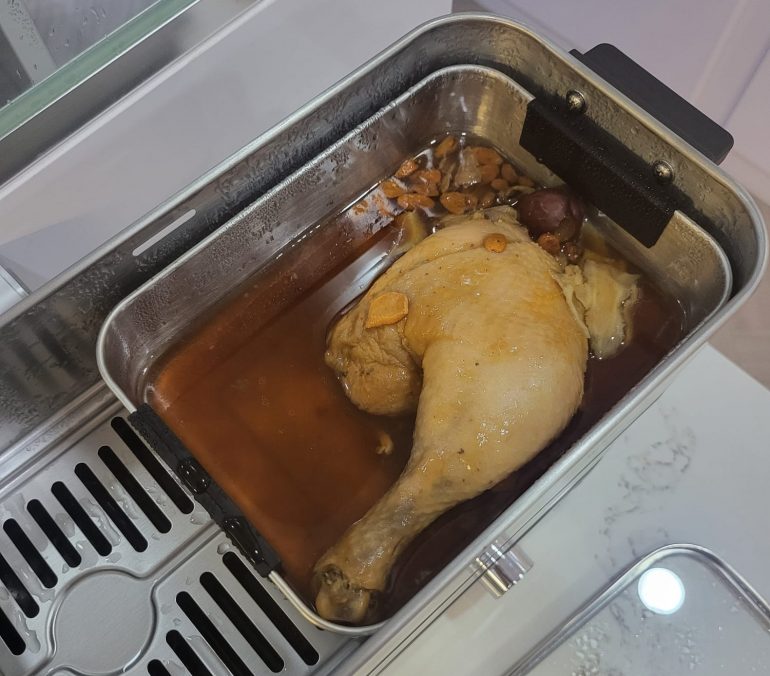 I decided to make my daughter's favourite ginseng chicken which I would usually steam in my large wok. The user manual offered helpful tips like suggested cooking times for different types of food. Upon turning on the WMF KITCHENminis® Steamer, you can easily select either top or bottom tier and choose the desired cooking time. There are a few preset timings with picture indications for easy reference or you can manually select your preferred time.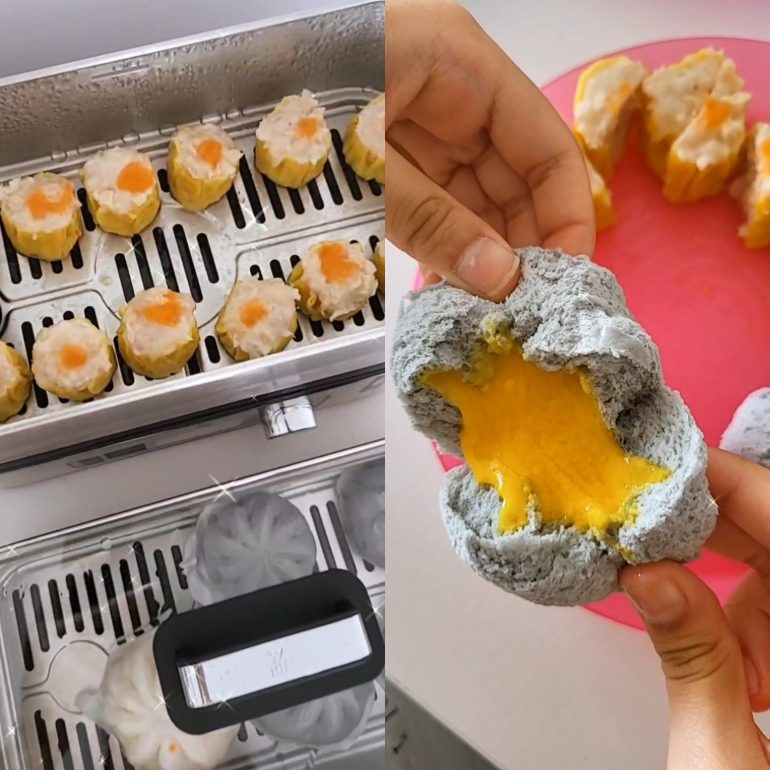 It was very easy to use and I loved that I'm able to steam 2 different dishes with 2 different timings and simply walk away, leaving the steamer to do its job. You're also able to check the water level at anytime during cooking and simply add more water from the side (if needed) without having to stop the machine or lift any trays etc – very smart and convenient!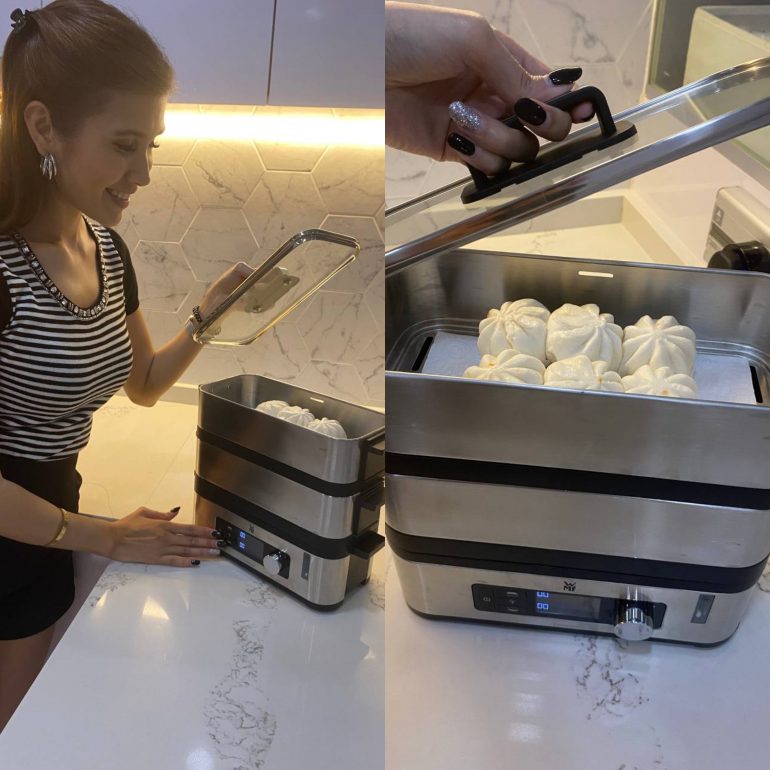 Verdict: My ginseng chicken was well-steamed through and tasted delicious! I used the WMF KITCHENminis® Steamer to steam some dimsum the following day for our tea-time and our siew mais and paus turned out perfectly too! My children's favourite liu sha pau was so soft and the yolk custard even flowed out like what you would get at a legit dimsum restaurant! We're very impressed.
If you're considering to invest in a steamer then this would definitely get a soaring recommendation from me. Mummyfique is giving away a WMF KITCHENminis® Steamer (worth $299) to one lucky winner so head over to their IG Page for more details on how you can win it for yourself!