Holidays are just around the corner once again! While some of you might be gearing up for that much needed break overseas, our little dot is also breaming with activities to keep the little ones engaged! From family fun events to anything and everything festive, here are Mummyfique's top picks to fill your end of year calendar. Here we go!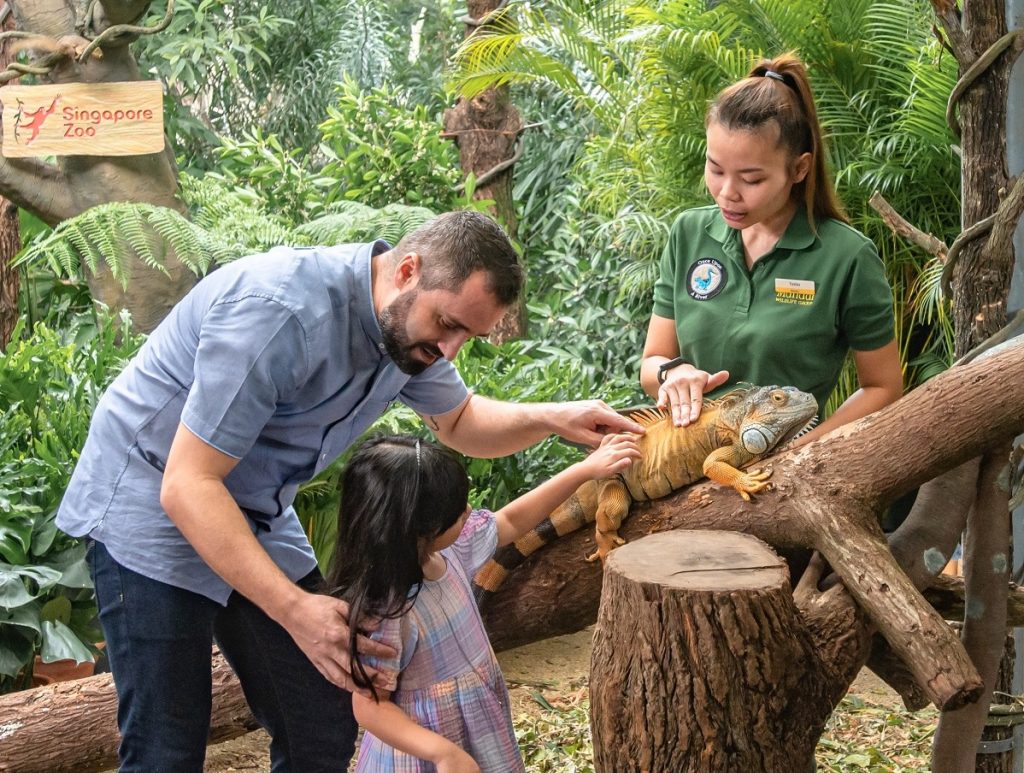 KidzWorld at Singapore Zoo has opened! Aside from that, there are a whole host of activities this year-end at Mandai Wildlife Reserve! Check out the Wild Explorer Camp at Singapore Zoo, River Wonders, and Bird Paradise. Your kids can participate in exclusive guided tours with a wildlife facilitator in this three-day camp. They can also meet animal ambassadors in private sessions as well as make new friends! How about going on the Rangers Buddies Quest at Singapore Zoo? This unique interactive park experience will lead your kids on missions to learn more about animals while visiting the parks of Mandai Wildlife Reserve.
Ever wondered about life underwater? Your kids can get a chance to dive into a magical two-days-one-night adventure at River Wonders! Enjoy fun-filled wildlife experiences in the day like going behind-the-scenes with a wildlife facilitator, and meeting with animal ambassadors in a private session. Be wowed by the fairytale tents and drift off to sleep next to manatees at the Amazon Flooded Forest!
If your kids can't get enough of glamping, then they'll be thrilled with spending the night with the loveable penguins at Bird Paradise! You can revel in exclusive avian encounters and guided tours during the day. At the end of the day, unwind in style within your very own air-conditioned tent at the Ocean Network Express Penguin Cove!
For more adventures and events, visit Mandai Wildlife Reserves' website!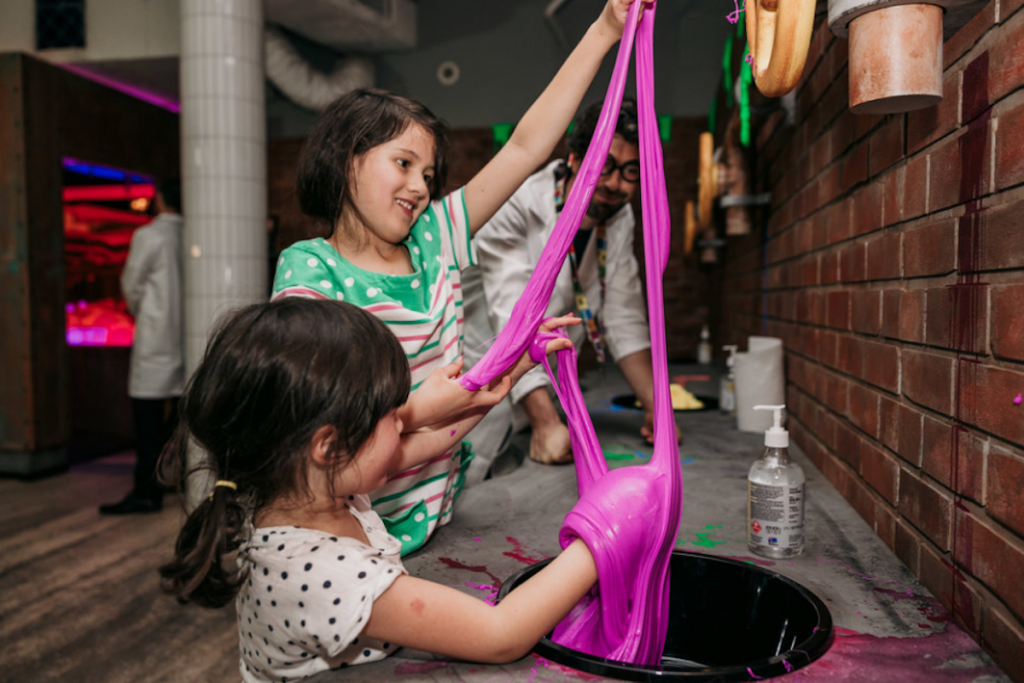 Fever's one-of-a-kind, wacky lab-themed experience, Chaos Lab is now open in Singapore at Changi Airport, Terminal 2! This is just in time for the upcoming school holidays!
Once at the lab, you will be transported to an interactive laboratory led by Chao Lab's resident 'mad scientist' Dr Splat. The space is decked with a series of 11 interactive stations where creativity meets chaos. Kids can explore the gravity wall, DIY slime station, immersive neon room and more!
Further enhancing this debut Singapore edition is the introduction of the Dr Splat's Chaos Lab and Pneumatic Pressure Pipes segments! Here, you will be greeted with immersive light reflective murals, and will also get to hone your quick reflexes by catching aerially transported balls respectively.
Tickets are available on the Fever website. Prices start from S$30 for children below 13 years old and S$9 for adults.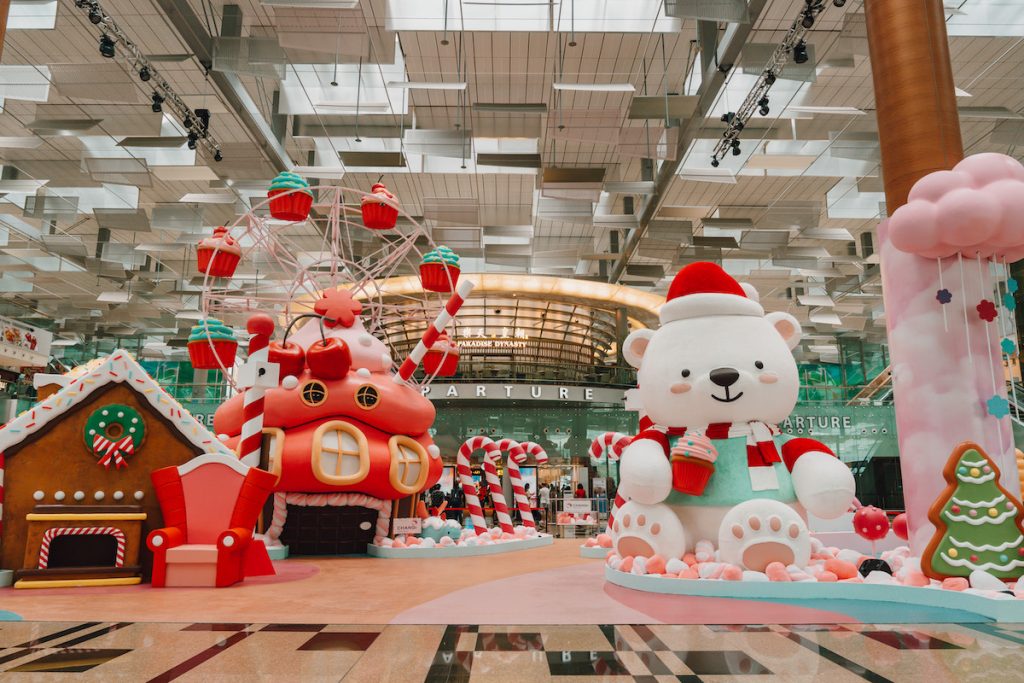 Immerse yourself in the joy of the season at the Changi Festive Village. Beyond a candy-themed wonderland, there are also whimsical carnival games and rides. Plus, there's as well as a snow house that will transport you to a world of wintry fun. As you explore this magical candyland, look out for Changi's ever lovable dinosaur mascots, dazzling fairy stilt walkers or even Santa himself!
At the heart of the festivities lies the sweetest spectacle: Candy Wonderland at Terminal 3's (T3) departure hall. You can meet with a cuddly 5-metre-tall bear and marvel at a 7-metre-tall rotating cupcake Ferris wheel. How about jumping in a pool of sprinkles and stroll through a candy cane lane. End off the day with a spellbinding light and snow show will add a touch of magic to the evening. On selected Friday and Saturday evenings, look out for buskers, jugglers, and a live marching band performing holiday tunes.
And there's more! Experience 'A Candylicious Night at the Airport' with your family at Changi Experience Studio (CES) in Jewel Changi Airport! Let your kids discover their inner Picasso at the chocolate art jamming workshop as they paint their very first edible art of the airport. Then, cook up more creativity and decorate your very own festive truffle balls. What's more, they can also enjoy other packaged activities like Candy Kart and the bouncy castle at T3's Candy Carnival. There's also the Candy Snow House that's a whole lot of fun!
Shopping rewards await too at Changi Airport. Just spend a minimum of S$50 or S$100 at Changi Airport, Jewel or iShopChangi and you get to purchase Changi Candy premiums from S$7.90. Furthermore, you can enjoy sweet savings of up to S$40 off in return vouchers. Use Changi Pay to get one additional S$5 return e-voucher. The best part? Changi Rewards members can also redeem a complimentary Luggage and Travel Bag with a nett spend of S$1,800 (S$1,500 for Gold and Platinum members).
Sign up for all these activities and more at www.changifestivevillage.com.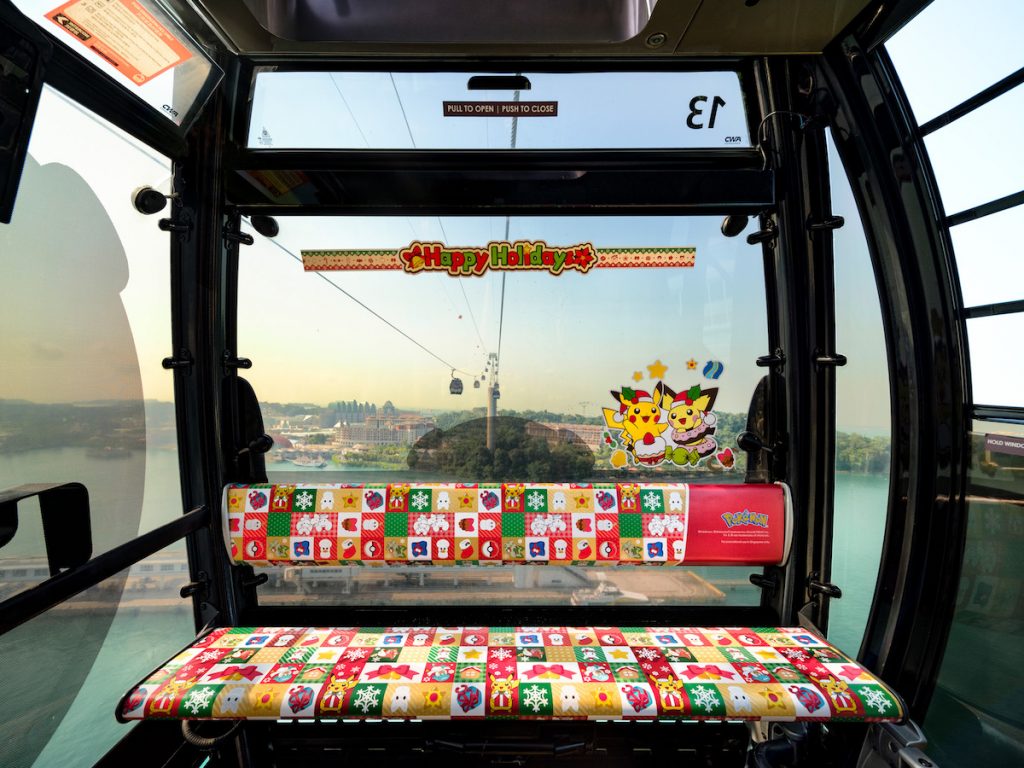 Leading up to the 50th Anniversary of the Singapore Cable Car, Mount Faber Leisure Group (MFLG) is set to dazzle you with an enchanting display of festive-themed Pokémon cabins!
In addition to the iconic red and white Poké Ball cabins, you can now enjoy the charm of four additional Poké Ball designs inspired by the Pokémon universe. These include the blue and red Great Ball, the eye-catching black and yellow Ultra Ball, the elusive purple and pink Master Ball, and the endearing pink Love Ball. The fun does not stop there – the interior design of the cabins features Pokémon in festive outfits to celebrate the year-end festivities.
In addition, you can also check out Arbora Hilltop Garden & Bistro's special festive menu. Delight in savoury treats like Turkey Cordon Bleu, or satisfy your sweet tooth with Eggnog Mousse Cakes and Chocolate Profiteroles. The Christmas set menu, inclusive of an unlimited dessert buffet, will be on offer from the 22nd to the 25th of December 2023, marking the beginning of a season filled with indulgence and feasting.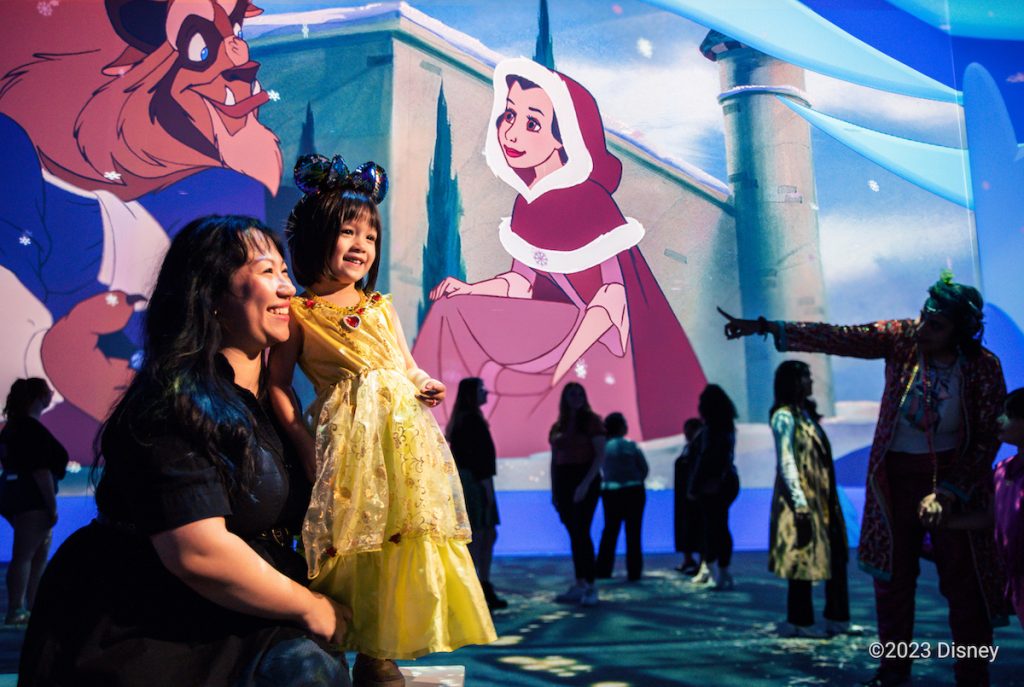 Immersive Disney Animation is a 360-degree multi-sensory experience that takes you inside your favourite Walt Disney Animation Studios movies like never before!
From timeless classics to the modern blockbusters, these movies will be brought to life with state-of-the-art responsive projectors in millions of pixels. You can experience iconic songs and scenes from over 40 of Disney's beloved animated films. The best part, you'll feel like you are part of the stories.
Imagine traveling through Zootopia with Judy Hopps and diving to the ocean floor with Ariel! How about taking a magic carpet ride with Aladdin too? You can also witness Rafiki introduce Simba at Pride Rock and being surrounded by the animal kingdom, or sing with Elsa in the world of Frozen. Experience all this at Immersive Disney Animation – and so much more.
Take a peek behind-the-scenes at how Walt Disney Animation Studios brings movies to life through exclusive, custom-designed interactive exhibits. What's more, you will even learn tips and tricks to draw beloved Disney characters! The Immersive Disney Animation lets you experience the magic of Disney in a brand-new way!
Book your tickets here and kickstart your way into the holidays!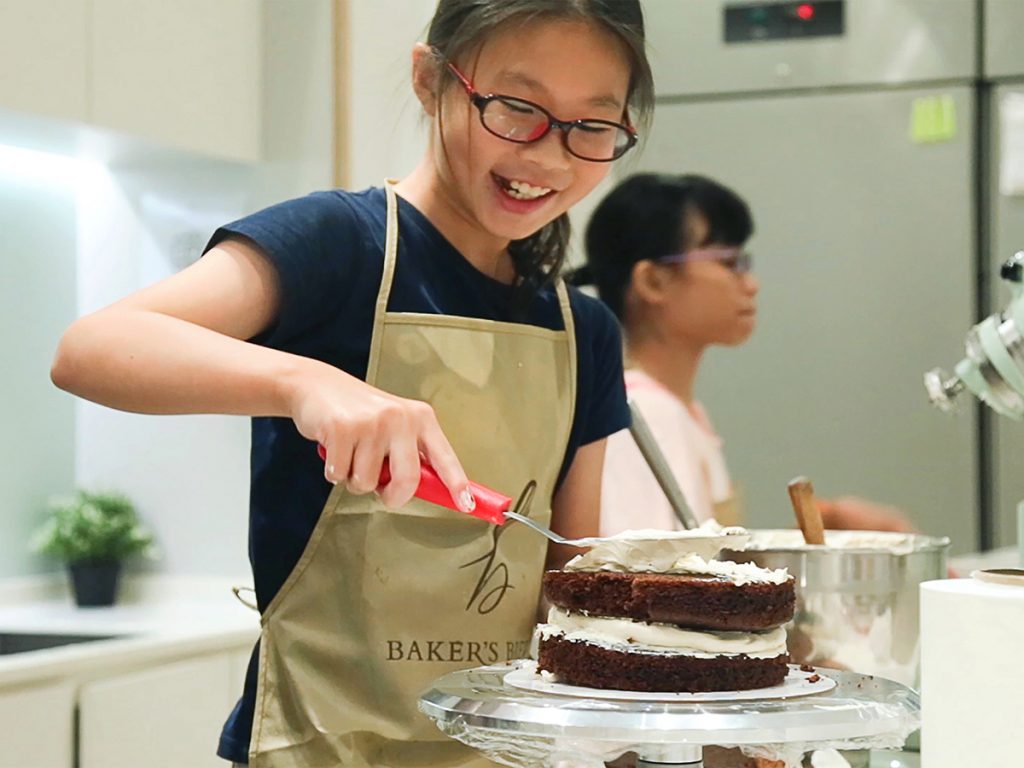 Ignite your child's passion for baking and creativity with Baker's Brew Junior! Their specially curated classes provide a comprehensive baking and decorating experience. This allows kids of all ages to immerse themselves in the delightful world of sweets and pastries. Their diverse baking classes cater to various skill levels and interests. In addition, they also offer parent and child baking classes. This provides a unique opportunity for bonding and creating delicious memories together.
This holidays, you can also sign your kids up for Baker's Brew three-day holiday-themed baking camp for ages 4-7 and 8-12. From singing Jingle Bells to decorating Christmas Trees and crafting adorable Reindeer treats, your kids get to bake their favourite treats to share with their loved ones!
Find out more and sign up here!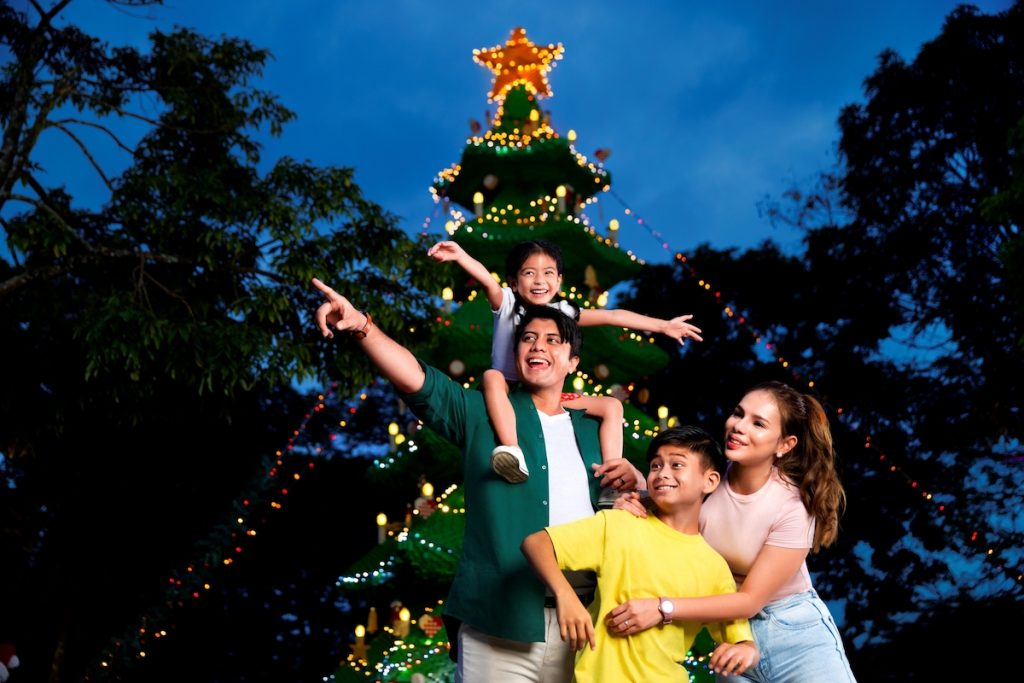 The holiday of the year is back! Wonder at the twinkling lights, exciting seasonal festivities and see the park with a sprinkle of LEGO® magic! Witness the giant LEGO® DUPLO® Tree light up with Santa's Holiday Spectacular show, visit Santa's Cabin for a family photo or Hop on a LEGO sleigh with a life-size LEGO Santa that's pulled by his trusted reindeer.
Join and dance along their delightfully dazzling holiday shows: Santa's Helper, LIVE!, Meet the Toy Soldier, Santa's Holiday Spectacular and many more! The LEGO® holidays crew, Santa and The Toy Soldier, is also back again, for more merry meet-n-greets! Look out for Ollie the Dragon and The Wizard too. They're ready for holiday hugs, pictures, and selfies.
Will you be lucky this year? Win epic prizes worth up to RM100,000 at LEGOLAND Malaysia's Annual Advent Calendar* Draw.
*Minimum spend of RM150 in any LEGOLAND Malaysia Resort's retail outlet required to participate
Book early and save on tickets now!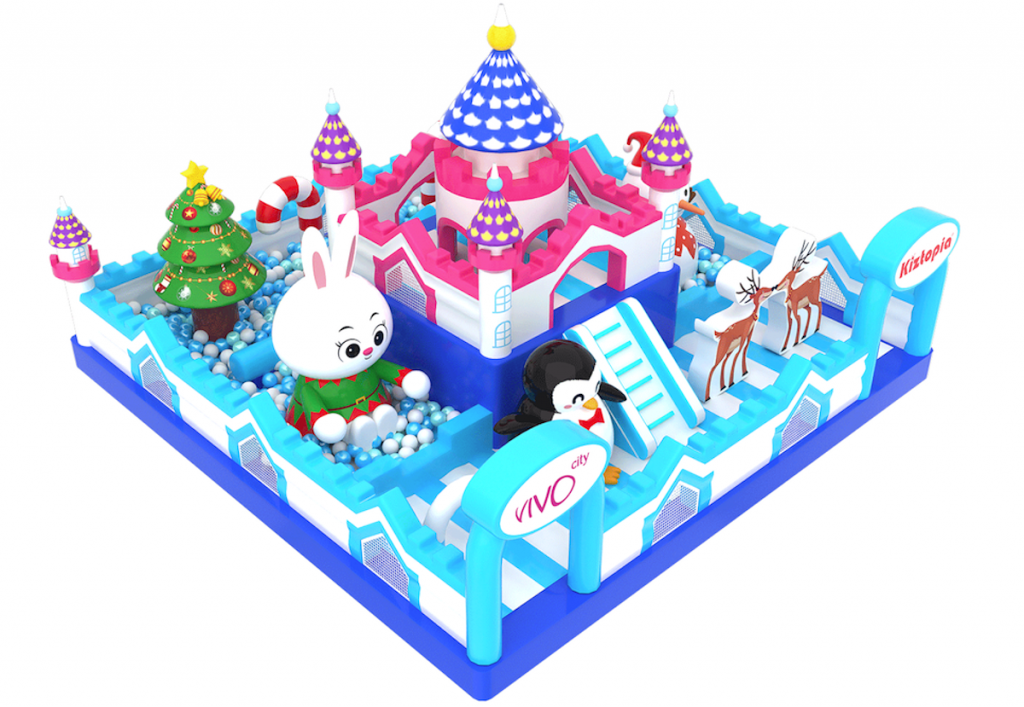 Get ready for an extraordinary holiday at Kiztopia's special edition Christmas party at the Arctic! This year, they are introducing an exciting new water play zone that promises non-stop fun and thrills for the whole family!
Warm up with Mark at his training gym and conquer tricky obstacle courses on water. Zoom down an electrifying water slide and make a splash into a refreshing pool! If you prefer to stay dry, bounce to your heart's content on three gigantic bouncy castles that will leave your little ones giggling with joy. Don't forget to strike a pose and snap some insta-worthy photos to capture the magic of your encounter.
Remember to bring along your little ones' swimsuits and a set of changing clothes! Mark your calendars and join the festive fun with Kiztopia Friends this Christmas at VivoCity, Outdoor Plaza, Level 1.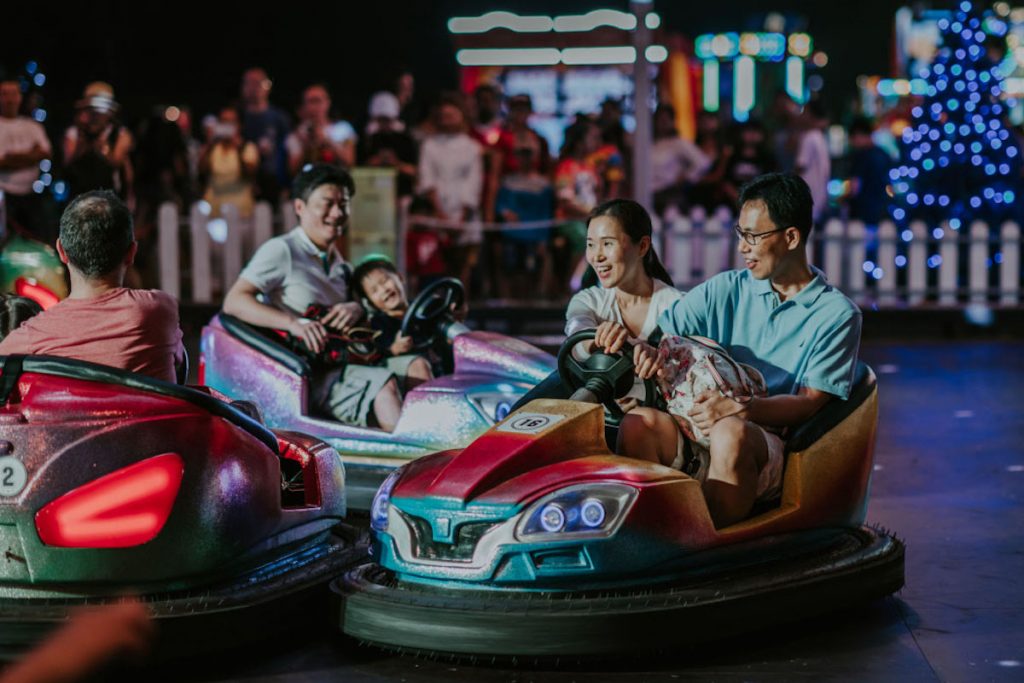 Ring in the festive cheer this December as Christmas Wonderland celebrates a decade of wonder as it returns to Gardens by the Bay from 1st December 2023 to 1st January 2024. Presented by Trip.com, the 10th edition of Singapore's biggest yuletide fair features a supersized fairground with a sensational array of light displays, new carnival rides and more festive activities.
With more than 27,000 square metres to cover, this year's enlarged fairground comprises three magical zones: Supertree Grove, Frosty's Fairground at The Meadow, and Gingerbread Grove. Visitors can admire 13 stunning light displays, soak in the holiday cheer with a multi-sensory experience complete with 'snow' in the tropics, hop onto new carnival rides, have a go at carnival games, meet Santa Claus, dine on festive fare, catch live performances by local artistes and lots more!