Fuss-free online shopping for absolutely everything you need for your little ones? Yes! The first-ever eCapitaMall's Baby Fest is here with massive savings on must-have items! At this curated digital mall, you can browse through top quality merchandise from renowned retailers of CapitaLand Singapore malls. Especially for new mums and their bubs, this festival is also perfect for snagging the best deals from established brands like Clarins, SKIN INC, BABA BAA, Nepia and more! CapitaStar members also get to earn instant STAR$® for every transaction. Whether you're shopping for yourself, your little ones or looking for the perfect gift, we've got the top picks right here!
For New Mums / Mums-to-be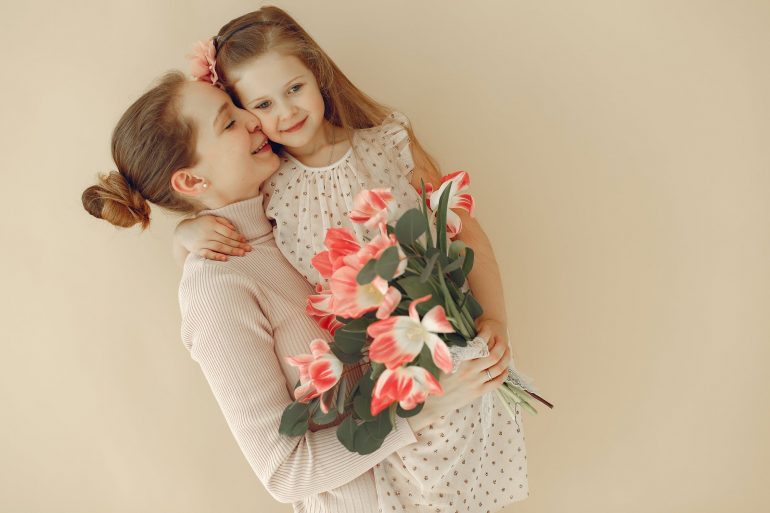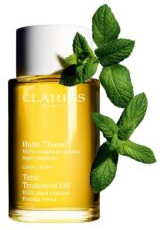 Keep those stretch marks at bay with Clarins' best-selling firming body oil with 100% pure and powerful plant extracts including Rosemary, Geranium and Mint. This healthy formula helps firm, tone and improve elasticity, smoothing the appearance of stretch marks. Hazelnut Oil locks in moisture to leave body skin soft, satiny-smooth and elastic, encouraging the reduction of visible stretch marks. Aromatic natural botanicals promote an overall feeling of well-being. Especially recommended for use during pregnancy and dieting. Suitable for all skin types.
Price: S$95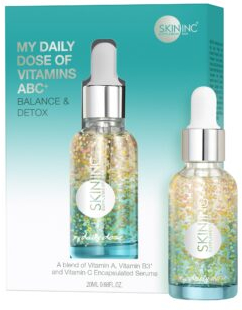 Get your clear, healthy and glowy skin on with SKIN INC's My Daily Dose® of Vitamins made up of a cocktail of encapsulated Vitamins A, B3, and C. It is formulated to balance oil levels, fight oxidation and detox your skin. This serum recharges the skin, combats free radicals and detoxes congested, blemish-prone skin.
Price: S$98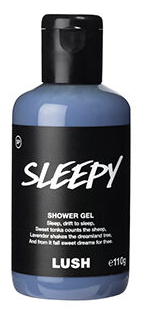 Add LUSH Sleepy Shower Gel to your regular bedtime routine and say hello to sleeping soundly! This lavender shower gel lets you drift off to dreamland with the help of soothing oat milk and sweet-smelling tonka. You'll have skin softer than you could ever dream of.
Price: S$45 (250ml)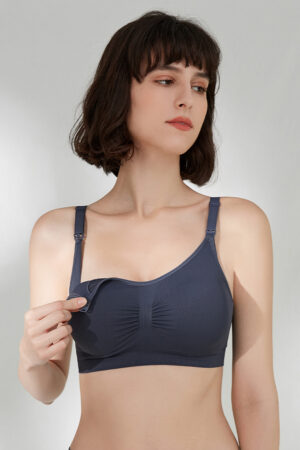 Sorella's non-wire padded vest is comfortable and yet able to support your postpartum breasts. It is also convenient for breast-feeding with easy access. Made with 92% Nylon, 8% Spandex, it is seamless and soft. Available in dark grey, skin, and light grey.
Price: S$29.90

Postpartum hair loss is always a concern especially for new mums. The PHS FEM Fortify Tonic is a powerful treatment tonic that delivers vital nutrients to nourish and strengthen hair roots, thus reducing hair fall.
Price: S$120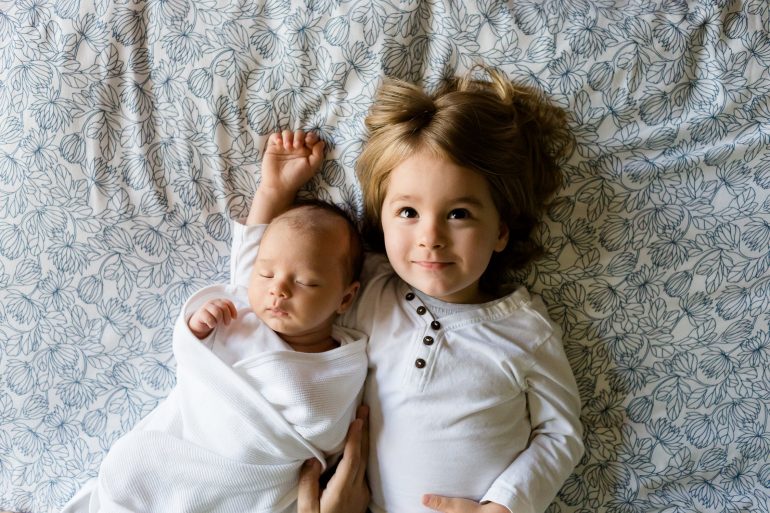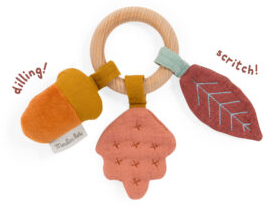 This beautiful activity rattle is made of natural and soft fabrics such as cotton and wood and will accompany your baby from birth. The acorn has a hidden rattle inside and is easy to grasp for little hands with the wooden ring. Inside the leaf we find the noisy paper. The rattle arouses curiosity, and this adorable activity toy will allow your baby to discover new sounds and will also develop his motor skills. It will be a sensory treat for your baby as he plays and cuddles this adorable wood rattle. The rattle is easy to wash at 30 °, but do not put into the dryer. Suitable from birth.
Price: S$29.90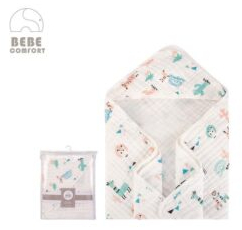 Keep your baby all snug and cosy with these swaddle blankets from Little Kooma. The pack of two large baby swaddling blankets, for boys and girls, comes in different prints. They are made from soft breathable cotton. Traditionally used for swaddling, these blankets can also be used as nursing cover, burp cloth, stroller covers, tummy time, portable crib sheets, or as stroller and car seat liners.
Price: S$20.90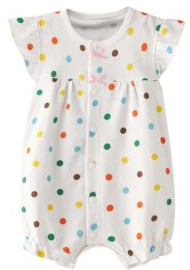 Diaper changing is not an easy feat for some babies, but Little Kooma rompers with easy snap on buttons at the bottom makes changing baby super quick and fuss-free! The material is also breathable and suitable for Singapore's weather.
Price: S$14.90
Polo Ralph Lauren's tot sneakers from Outlet360 has a nice Canvas upper and a very convenient slip on construction for easy on and off. It's made with a comfy canvas lining, tough sole construction and Polo logo branding scattered all around the shoe. Perfect for toddlers running and playing about!
Price: S$49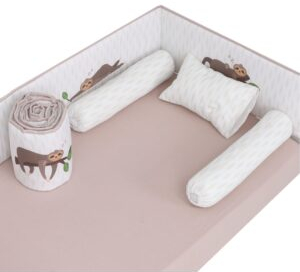 Bid goodnight and sweet dreams to your little ones as they make their way to dreamland in the company of the cute sleepy sloth and nordic forest animals. Infantino's Bonbijou's 9-piece bedding set was designed and constructed with comfort in mind to ensure that your child gets the best quality of sleep. The set includes pillow and cover, two bolsters and covers, two half bumpers, and a crib sheet.
Price: S$119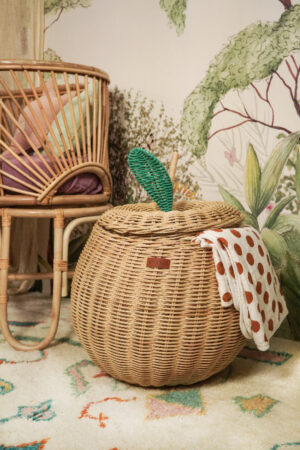 Weave a bit of fun to any room with Momiji Kids' versatile storage baskets. This rattan storage basket provides a stylish storage for your little one's treasures, stuffed animals, laundry and more. The possibilities are endless! Comes with a removable washable lining.
Price: S$139
eCapitaMall's Baby Fest runs from 25 October to 25 November 2021. Browse through the full catalogue here and start your shopping spree! Want more? Get S$20 off with a minimum spend of $100 (Limited to the first 600 redemptions, applicable to Mums & Kids category only). Simply enter the promo code <BABYFEST> upon checkout! Go on, snag the best deals right now!