It was an evening of festive fun and catching up with friends over a good time of shopping at the Motherswork VIP Event. The main attraction for the night was the ELOHIM X Mummyfique catwalk show that saw little superstars strutting their stuff through the Motherswork Great World City store, showing off the outfits from the limited edition capsule collection.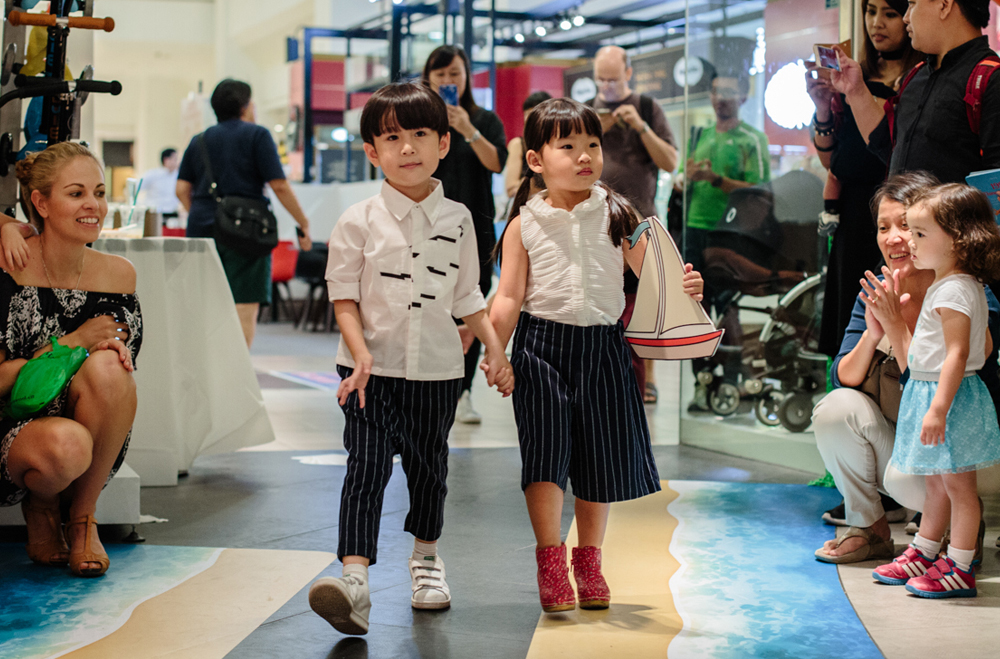 Keeping in line with the nautical family holiday theme that local designer Sabrina Goh had in mind when she put the collection together, the models walked along a path marked out by seashells and a beach motif on the floor with boats and anchors in hand. The young models stopped ever so often to display the outfits as the crowd cheered them on.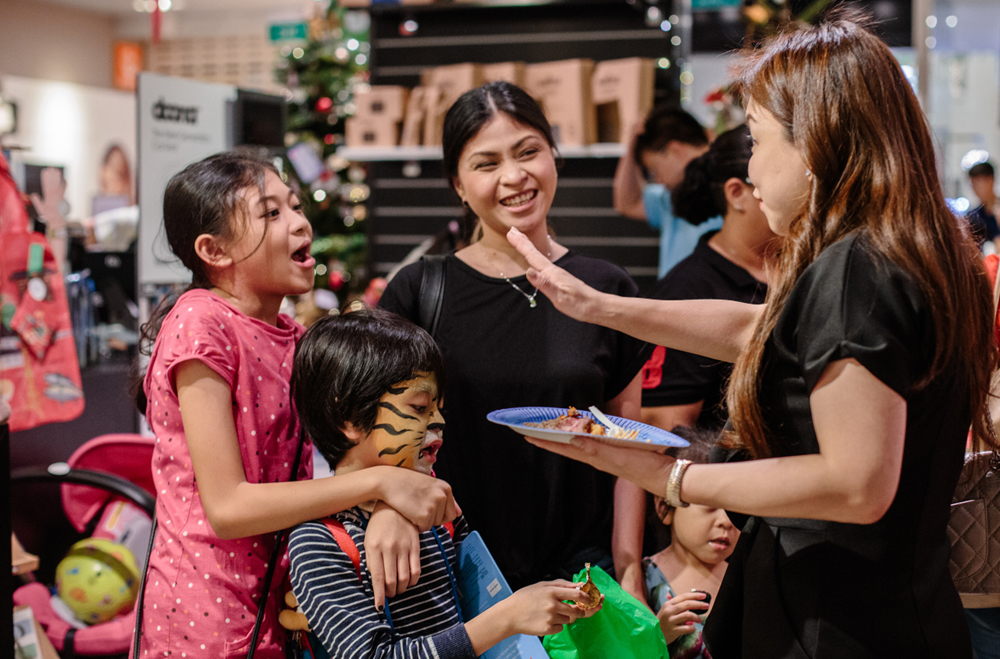 The night was also full of other activities such as mini manicures and face painting for the children, while mums (and dads) had a great time shopping, thanks to the special offers that were only available for the night. All this, while being entertained by an acapella group singing Christmas carols.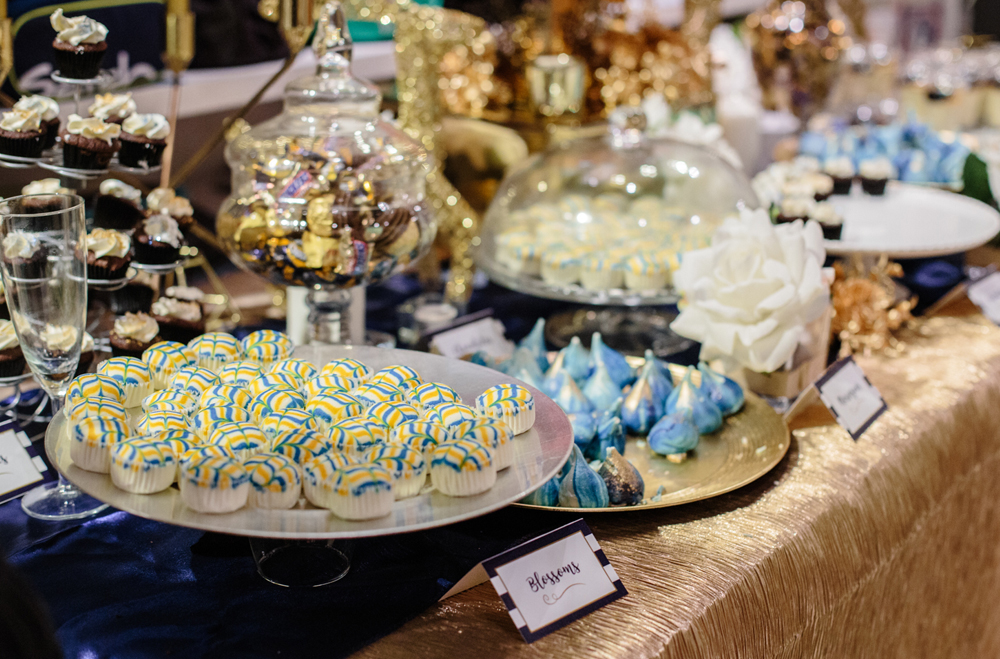 And when they weren't otherwise occupied, guests got to tuck into the generous spread of Christmas food and the dessert table full of scrumptious sweets. Santa Claus also made an appearance that evening, listening to the Christmas wishes of the children and taking photos with families, adding to the festive atmosphere for the night.
Click on for more photos from the night.
To find out more about local designer Sabrina Goh's inspiration behind the collection, click here.