Easter weekend is usually a busy time for us mums, filled with Easter egg hunts, face painting activities for the kids and generally just lots of fun and food. But for those of you who would prefer a quiet day in just for the family, there is always the option of just some chill time in front of the television.
The Nickelodeon Channel for instance will be showing a re-run of their uber fun Nickelodeon's 2016 Kids' Choice Awards on Saturday (10am).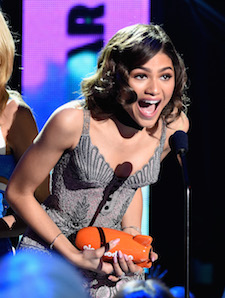 There were appearances from Adam Levine, Selena Gomez and even Chewbacca and BB-8 from Starwars, a performance by Wiz Khalifa and Charlie Puth while celebrities such as Adele, Fifth Harmony and Zendaya took home prizes. Hosted by country music superstar Blake Shelton (who, I have to admit was a surprisingly good host for children TV), it's a fun little show where kids get to celebrate the best of everything they love in pop culture.
On Easter Sunday there will be Easter episodes on Nickelodeon Jr that might tickle the little ones' fancy such as Zack & Quack (7.45am & 6.45pm), Tickety Toc (8.20am & 2.30pm), Team Umizooomi (3.50pm) and a special Dora's Easter Adventure (11.35am & 1.55pm).
Now, all we need is some popcorn and we're ready to go!