Ah, satay — the ubiquitously Singaporean dish featuring delicious morsels of skewered meat served with a luscious peanut sauce that is a favourite of both locals and tourists alike.
Often regarded more as a street food, satay is usually found in hawker centres rather than a nice, air-conditioned restaurant. That is, until the good people at Violet Oon introduced the Violet Oon Satay Bar & Grill at Clarke Quay just last month.
Violet Oon, for those of you who have not heard of her, is widely considered to be the doyenne of Singapore's culinary heritage, and has been dubbed a local food ambassador. She is known for highlighting local flavours and Peranakan favourites in her cooking.
The new Satay Bar & Grill comes hot on the hills of a revamped Violet Oon Kitchen at Bukit Timah and the launch of National Kitchen at the National Gallery. As its moniker suggests, it casts the spotlight on the humble satay.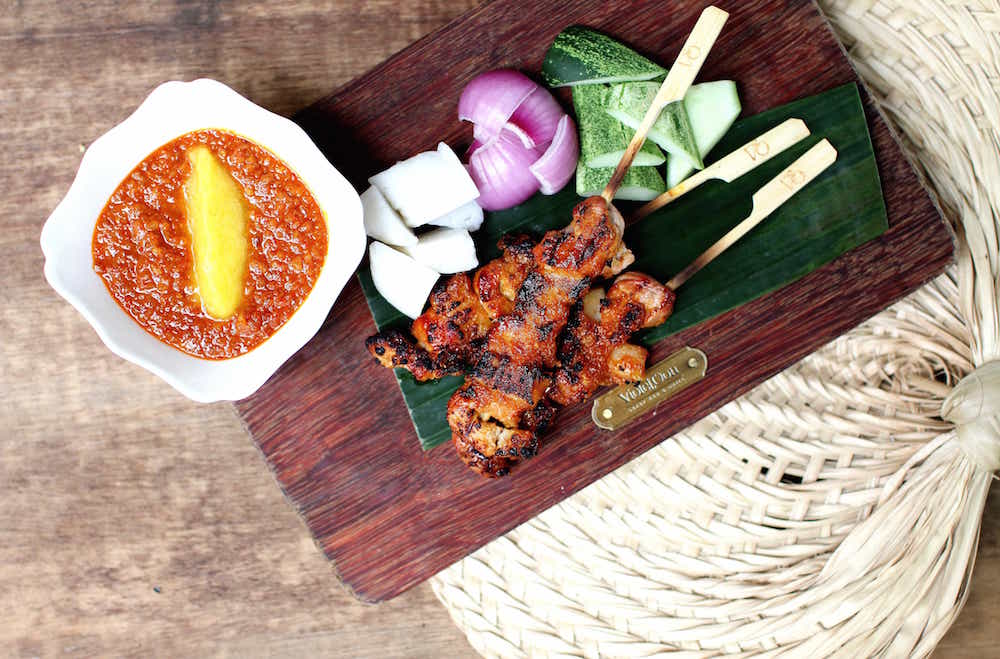 There are five satays on offer and they feature two types of marinades and sauces. There is the original version of marinated meats spiced with freshly ground lemon grass, lengkuas, chillies, shallots, coriander powder and served with a peanut sauce topped off with fresh puree of pineapple. The Pork Satay Hainan (S$16), Beef Satay (S$17) and the popular Chicken Satay (S$13) are served this way.
There is also another less well-known, but no less traditional, version of satay that is available. A recipe that Violet learnt from her Aunty Nanny over 50 years ago, a marinade of Lemak Coconut Rempah spiced with ground candlenuts, lengkuas, garlic, coriander and shallots is used in the Prawn Satay (S$20) and Tripe Satay (S$15).
Now, there is no denying that these satays fall on the more expensive end of the spectrum, but what you do get is quality ingredients and satays that do kick things up a notch. The chicken satay, for instance, is super succulent with just the right amount of smokiness coming through. Paired with the tasty, fiery peanut sauce, it was a truly delicious dish.
Other grilled dishes on the menu include the Hae Bee Hiam Sea Bass with Cinchalok Relish (S$42 for a whole sea bass), Garam Assam Barramundi with Pineapple and Ginger Flower (S$32) and Kunyit Lemak Sotong (S$26), a dish of grilled squid on a bed of creamy turmeric-infused sauce. There are also the usual favourites such as Beef Rendang (S$23), Babi Pong Tay (S$18) and Kueh Pie Tee (S$17) on offer.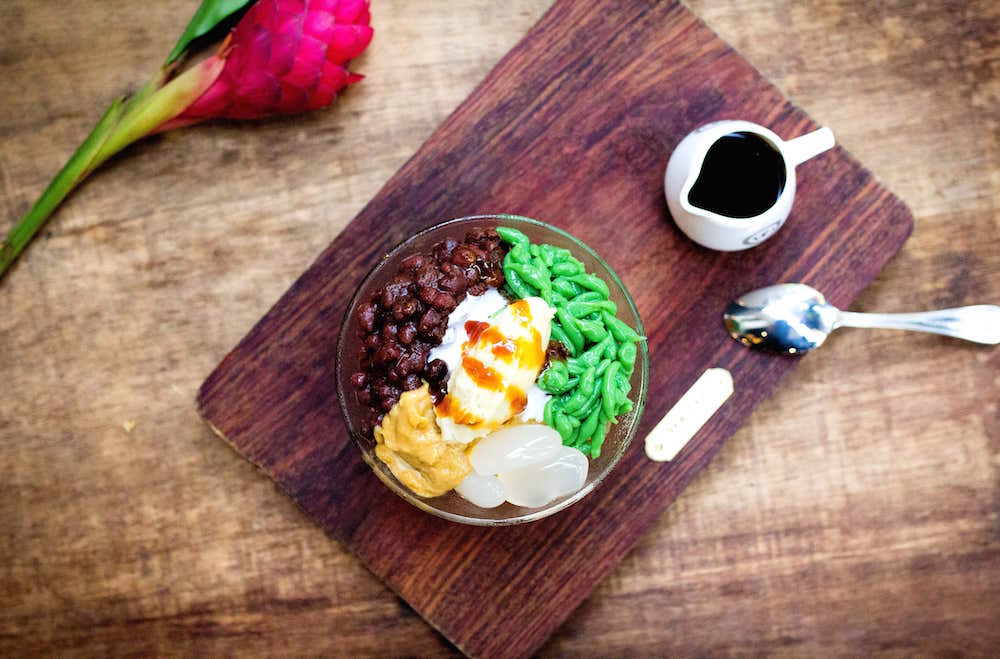 Of particular interest is the Buah Keluak Otak (S$16) which comprises buah keluak wrapped in a banana leaf and grilled. Our tip: order the buah keluak together with Violet's Nasi Goreng Nyonya (S$22) or the spicier Nasi Goreng Nyonya Pedas that is served with Sambal Ikan Bilis Hijau (a chilli relish). The unique bitterness of the buah keluak pairs wonderfully with the savoury rice, making for a satisfying meal. For dessert, end with Chendol with Durian Pengat Sauce (S$15).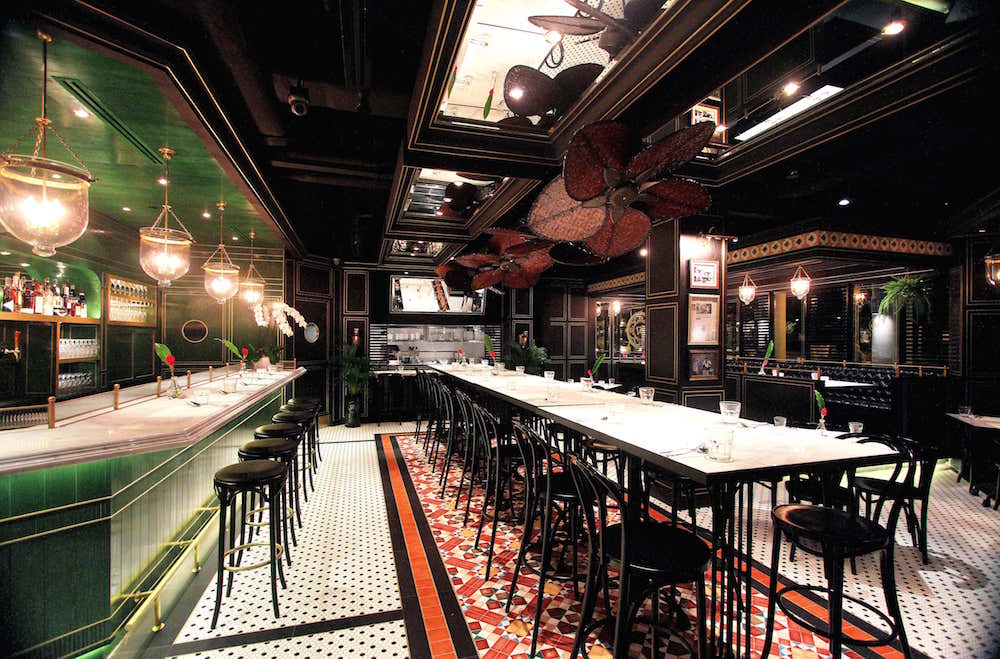 Like its predecessors, Satay Bar & Grill offers a chic, sexy ambience with the relaxed charm of yesteryear. Guests dine under a canopy of rattan blade and there are Peranakan-inspired accents all around the restaurant.
Although the restaurant is located in Clarke Quay, where there are partygoers galore, stepping inside The Satay Bar & Grill transports you into another world, where quality food is presented beautifully in a setting that evokes a sense of nostalgia. The result is a lovely restaurant with good food that is perfect for a dinner date night out.
Violet Oon Satay Bar & Grill
#01-18B, Clarke Quay
3 River Valley Road
Singapore 179024
Tel: (65) 9834 9935