When one thinks of dinner date venues with the other half, it is rare that a Chinese restaurant would be high on the hit list. Chinese restaurants — regardless of how fine — often conjure up impressions of busy, noisy and well, often chaotic. While they're great for families and small kids (because really, who can hear the little one crying when there are even louder aunties and uncles trying to be heard across a big table), the idea of a Chinese restaurant doesn't usually scream romance at the top of its voice.
So I was genuinely surprised when the newly renovated Summer Pavilion at The Ritz-Carlton, Millenia Singapore was suggested as a possible date night option for the husband and I. And yet, what a pleasant surprise it was.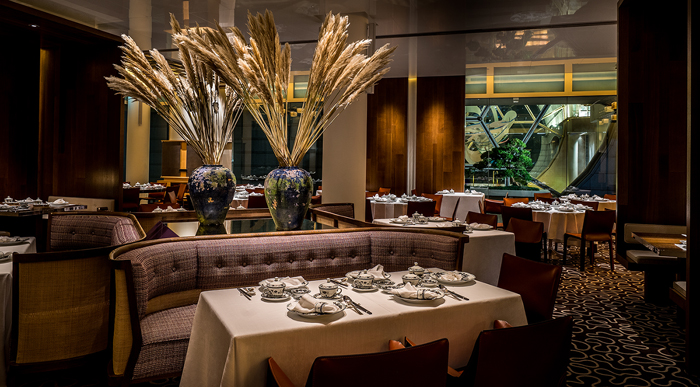 The new Summer Pavilion maybe a Chinese restaurant and yes, children are allowed in there but cleverly placed private booths (designed by the world renown tonychi design studio) allows for an intimate setting within which to enjoy some fine Cantonese dining. Even with bigger groups of both adults and children sitting at neighbouring tables, sitting in the booths allowed the husband and I to feel like we were in our own little world. Throw into the mix some beautiful objet d'arts, exquisite porcelain-ware to dine off and soothing Chinese flute and piano tunes and the experience was certainly an elegant one.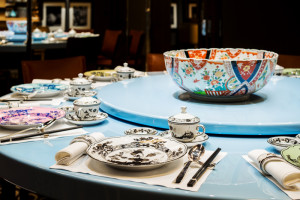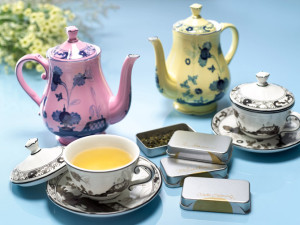 The menu is equally impressive. In true Cantonese spirit, the food is exquisite and elegant. The double-boiled sea whelk soup with fish maw and chicken (served in a whole coconut) for instance is rich and comforting while the poached rice with lobster adds a delightfully contemporary touch. A particular highlight is the tea smoked duck. Deliciously perfumed and roasted to perfection, it was a firm favourite of both the husband and I.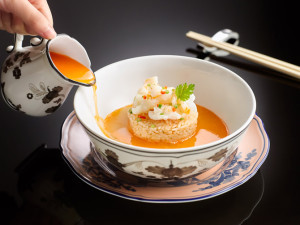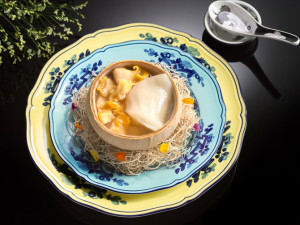 Based on what I tried for dinner, I have little doubt that the dim sum range would be just as impressive and it's already next on my list of places to go with the baby and the extended family. And therein lies the beauty of Summer Pavilion. By day, it's a really nice place to visit whether you are in a big group with kiddos in tow or for a business lunch but come evening, it makes a lovely choice for a dinner date. Now who said Chinese restaurants don't offer romance?
Summer Pavilion
Level 3, The Ritz-Carlton, Millenia Singapore
7 Raffles Avenue Singapore 039799
Tel: +65 6434 5286