One of the hottest additions to Singapore's dining scene has to be Spago by Wolfgang Puck. Stylishly located on the 57th floor of Singapore's iconic Marina Bay Sands, chef Puck's second concept in the city (the first was the steakhouse, CUT), this was certainly a chic restaurant that inspired one to dress up.
'Sneaking' out for a rare lunch with the husband (date nights are so much harder with a newborn!), the breezy multi-roomed restaurant made us feel like we were transported to California. Resembling the interior of a bungalow, the décor mainly comprised of wooden accents paired with charming black and white checkered floor tiles, somehow reminiscent of fine dining in the good ol' glamourous days.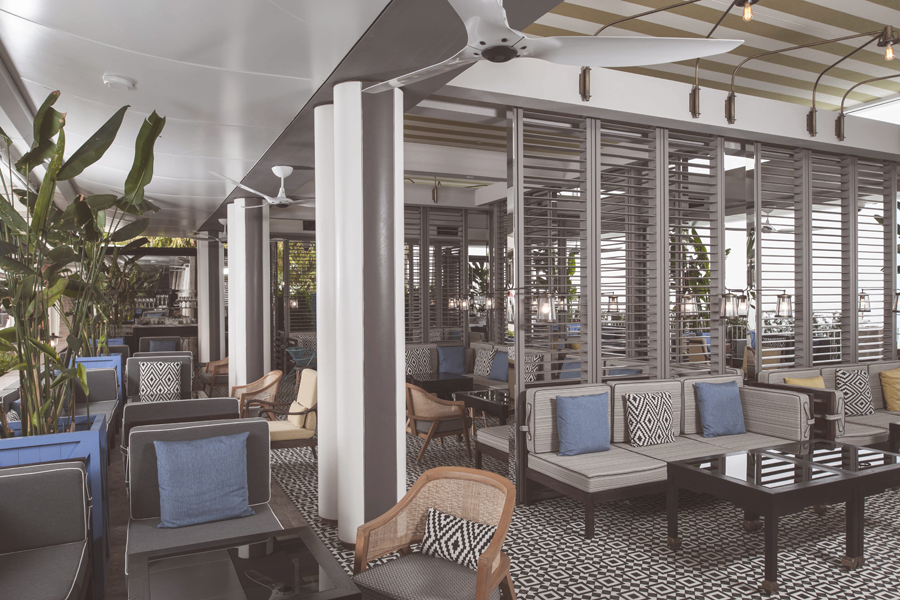 Our friendly server Albert attended to us and we had a nice booth seat facing the floor to ceiling windows, with a view of the infinity pool and perfect for people watching. There were two other tables besides us for the lunch service. The restaurant provides a picturesque view of the city skyline and one can imagine that the vista would be stunning in the evening.
Since Spago in Beverly Hills was Wolfgang Puck's first restaurant venture, we had high hopes for our lunch, seeing how the LA outfit was once named the most iconic restaurant there.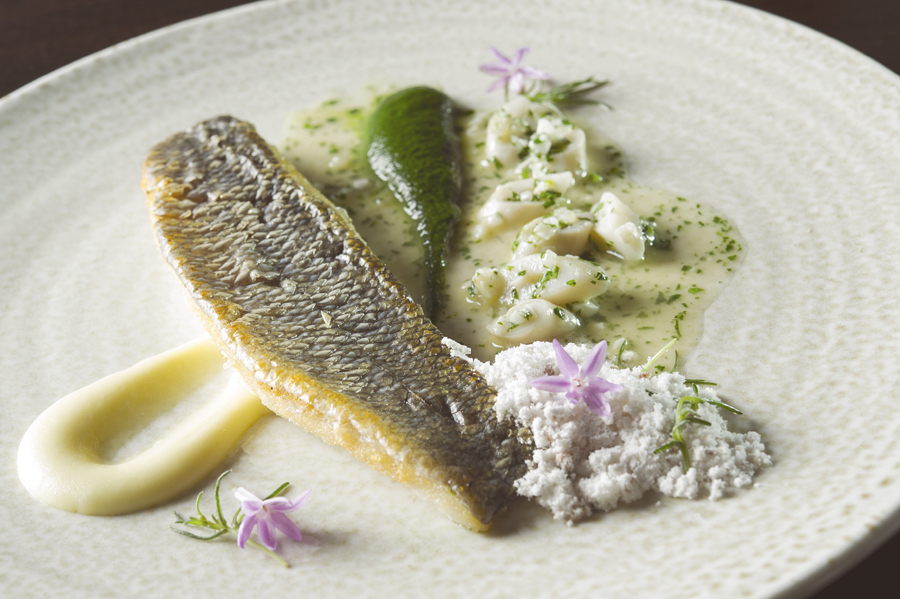 The lunch menu consists of five sections: To begin; Flour, water and rice; Salads; Sandwiches and Land and Sea. For a local twist, Spago Singapore serves up several Asian inspired dishes on top of its usual dishes including Laksa, Korean braised pork belly, Bincho grilled salmon salad and Honey miso broiled black cod. An eclectic selection of music played in the background as we soaked in the sights.
We decided on the Chicken Laksa Spring Rolls and Soft French Omelet to share before starting on our mains of the Grilled Angus Beef Burger and the Grilled Organic Chicken Club. We also ordered two glasses of Ruinart Blanc de Blanc for good measure. We were happy to find that the portions were generous and the main courses well grilled and matched with tasty sides.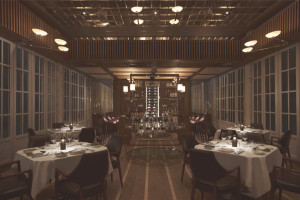 After our lunch, Albert asked if we would like to check out the terrace lounge so we could have more ideas for our next date and showed us around the bar's premises. Unfortunately, it was raining with a vengeance and we could not have a leisurely stroll along the corridors of Spago to cap off a delicious lunch.
Overall, Spago serves up a good balance of fine dining with commendable service and we would be happy to return for date night number two.
Mummyfique Rating: 4 Fiques