The Lo & Behold Group is better known for its food concepts — Tanjong Beach Club, Overeasy, Odette, just to name a few — but it has recently expanded its reach and forayed into the world of hospitality with its newest property, The Warehouse Hotel.
Located in a heritage building along Robertson Quay, The Warehouse Hotel is a boutique hotel that exudes heritage and culture. So it is unsurprising that the its flagship restaurant, Po, follows through with that exact same vision.
Po, so named not after the main character in Kung Fu Panda, but rather as a tribute to popo (the Chinese word for grandmother) and the restaurant's signature dish, popiah, is a refined Singaporean concept that presents modern-day Singaporean flavours developed by award-winning Chef-Partner Wilin Low.
Known as the founder of Wild Rocket, and for his celebration of local flavours as a pioneer of Mod-Sin cuisine, the menu at Po offers traditionally prepared local classics but with premium ingredients.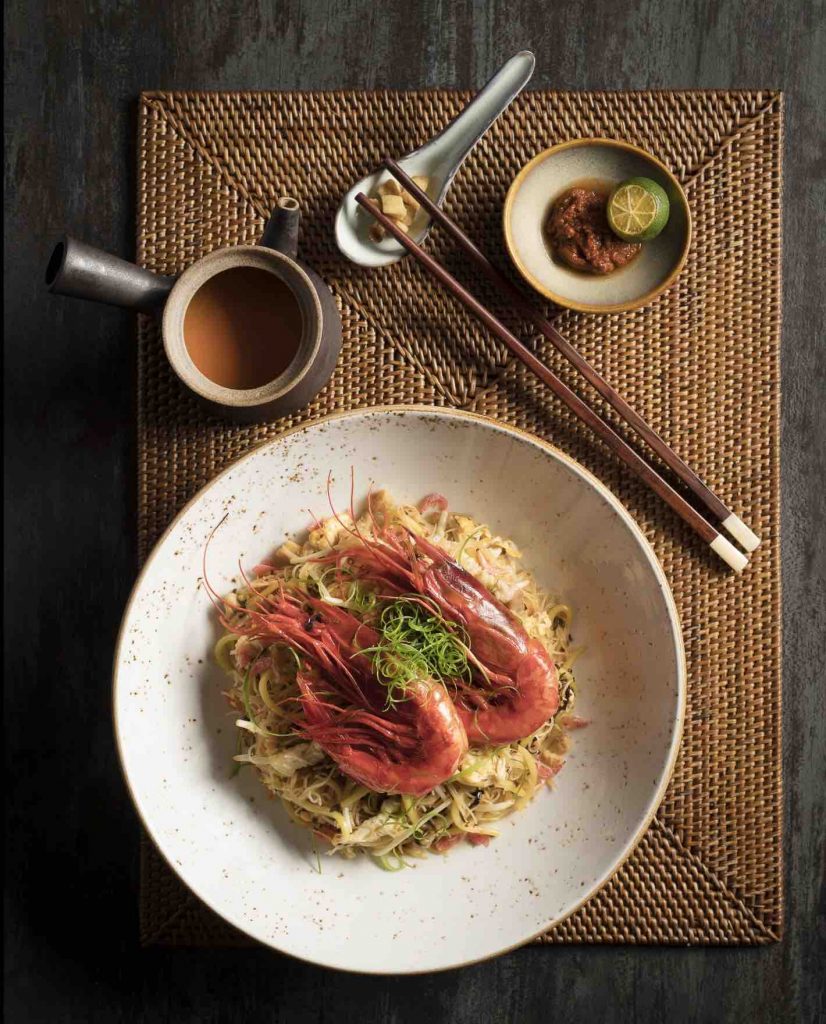 The Carabinero Prawns & Konbu Mee (S$32), for example, is an upgraded umami-packed version of Hokkien Mee that comes with big, fresh Carabinero prawns, pork belly and lotus root crisps, while the Barramundi Salad (S$19) is inspired by yu sheng or raw fish salad (that is now nearly impossible to find ever since freshwater fish was banned in all ready-to-eat raw fish dishes back in 2015) and features locally farmed raw barramundi.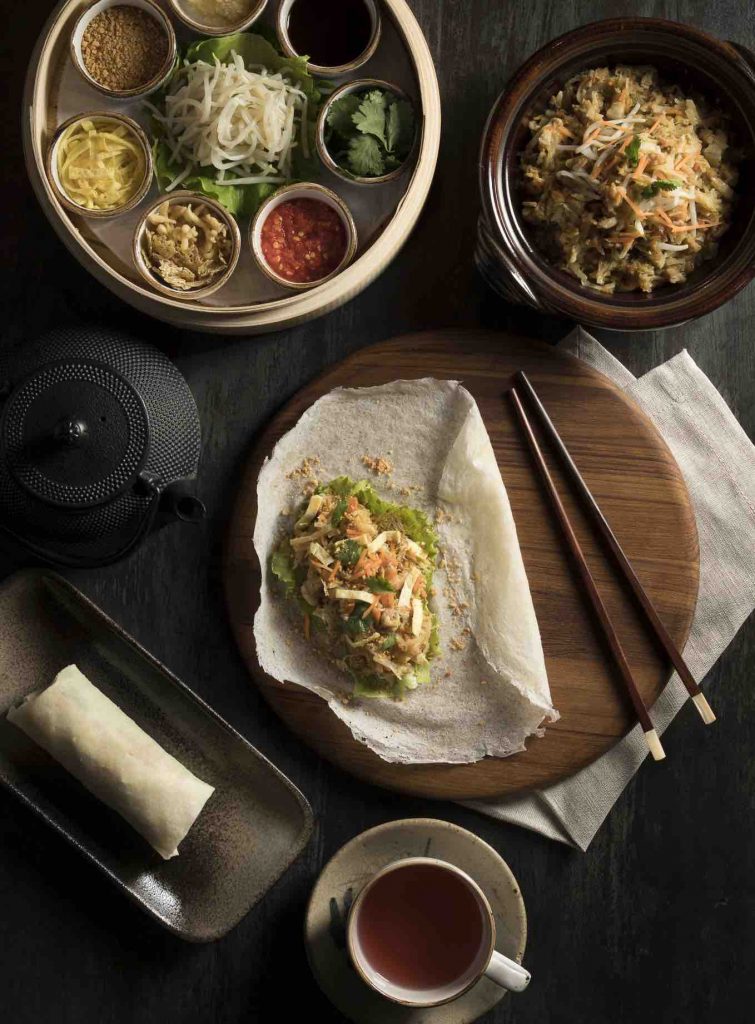 Other must-tries include the Charcoal-grilled Iberico Satay (S$20), which is marinated in spices for 12 hours and of course, the Popiah, a dish that is crafted from a home recipe — this one is the Hokkien version of popiah, so it does not include tau cheo (bean paste) — and comes available as a Classic Platter (S$28) for up to two to enjoy or with prawns (S$38) or fresh flower crab (S$58).
"With Po we want to demonstrate that humble local classics, food often enjoyed at home or at hawker centres, can be modernised to become elegant and world-class." says Chef Low. "Po is also very much about family and we hope that in today's increasingly time-starved society guests will come to relish these rich local flavours together with their loved ones."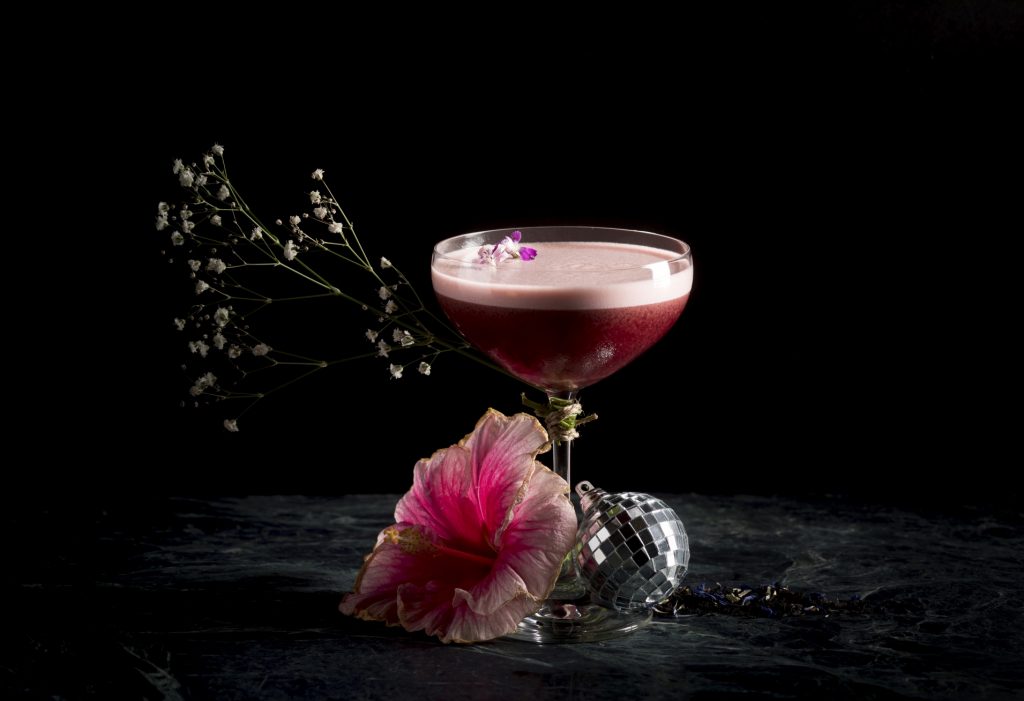 Even the drinks menu comes with a local twist and feature flirty concoctions like Barbarella, a gin, elderflower, tea creation inspired by the venue's past as an iconic disco in the 1980s as well as rustic infusions like the Singapore Sazerec — raisin bourbon, pandan bitters, rye, cognac, absinthe — that draw on the history of the old spice trade.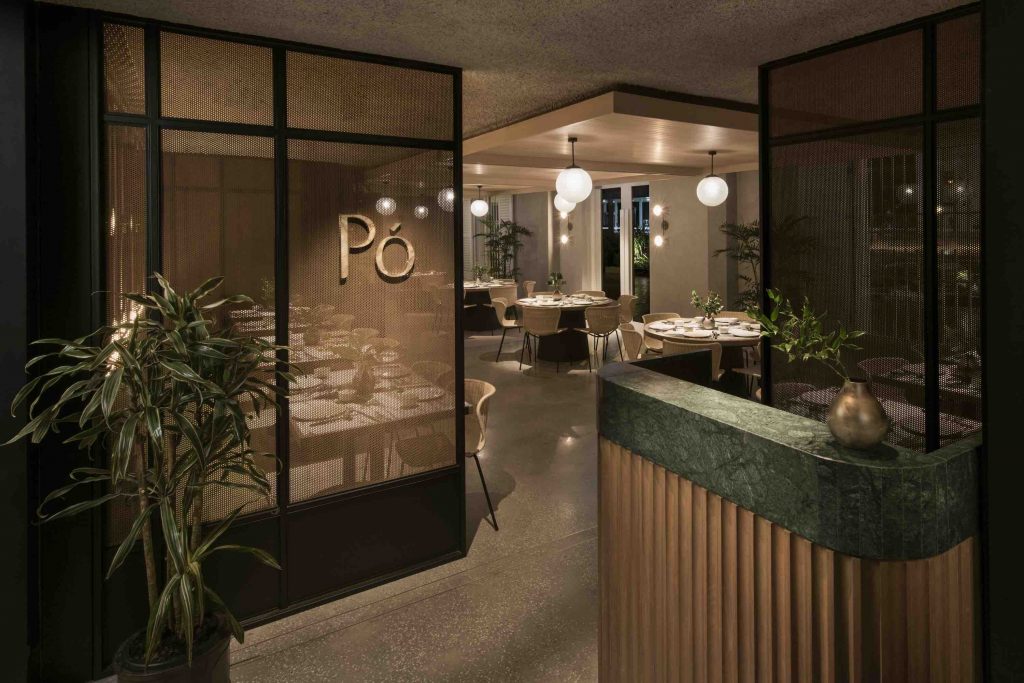 Design-wise, the restaurant is a stylish one. It manages to be both casually warm and yet swanky at the same time. As it gets to evening-time, and with a drink in hand, it is very easy to see how this place would make a good choice for a dinner date.
There are those who would argue that the prices are on the high side, especially for what many would classify as hawker fare. And indeed, at S$7 a popiah (for the classic platter), some may wonder if it's worth it.
But if you're hankering for some good ol' local dishes made with premium ingredients, and in a nice environment where you can have a well-crafted cocktail while not not having to sweat it out, there is no better place to head to than Po.
PO
The Warehouse Hotel, 320 Havelock Road, Robertson Quay Singapore 169628
Tel: (65) 6828 0000