With a toddler in tow, date nights are a rare treat for the husband and I. The foodie in me however, could not help but be excited when Odette, chef Julien Royer's collaboration with The Lo & Behold Group in late 2015.
Odette is Royer's maiden effort as Chef-Owner and the Group's first foray into the world of fine dining. It gets its moniker from Royer's grandmother, the woman who was responsible for teaching him the value of great ingredients and the importance of respecting seasonality and produce.
I have been following Royer's career with interest ever since he joined Jaan in 2011, leading them to 11th place on the Asia's 50 Best Restaurants in 2015. During his tenure at Jaan, it was one of my favourite restaurants in town so when Odette opened its doors, I knew I had to make a trip down — with my equally enthusiastic hubby in tow of course.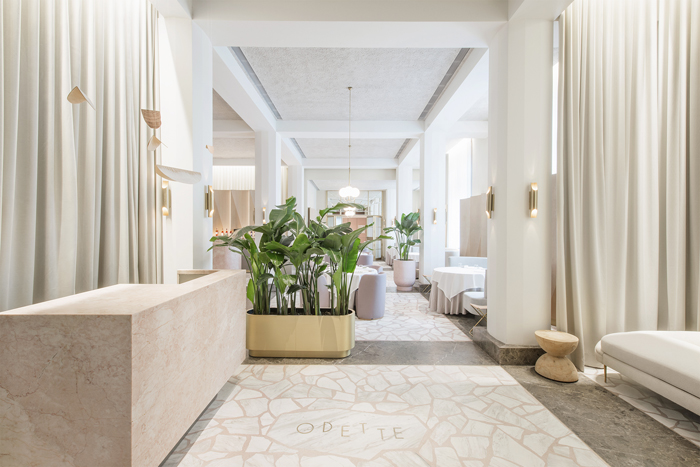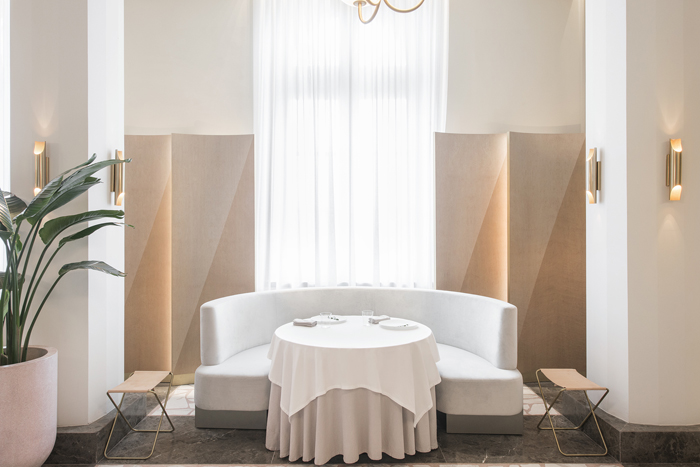 Now if there's one thing the Odette is, is that it's a beautiful space. Located at the beautiful National Gallery, the design by London's famed Universal Design Studio with creative direction led by Singaporean artist Dawn Ng is undeniably stunning. Unlike many fine dining establishments, Odette offers an atmosphere that is light and breezy with an ambience that exudes a cozy warmth. Use of natural raw elements and a glass-enclosed kitchen reflects Royer's cooking philosophy of openness and honesty while Ng's centrepiece installation of hand cut oak, polyfoam, brass and paper adds a whimsical touch.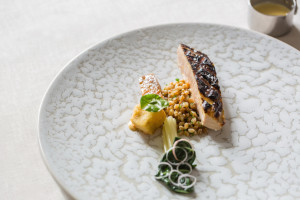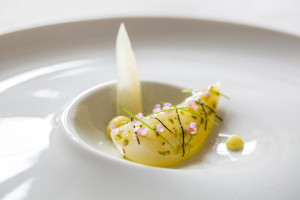 As is to be expected, the food at Odette is very good. Exquisitely presented snacks come in the form of chilli crab-filled kueh pie tees and a lovely little cracker filled with egg yolk confit, and topped with cheese and truffle while dishes such as the heirloom beetroot variation show off his ability to bring out the best in artisanal produce. Regulars of Jaan would be pleased to find that some of the chef's signature dishes have made it to Odette — Royer's iconic 55-minute egg and mushroom tea (poured over cep sabayon) are as good as I can remember.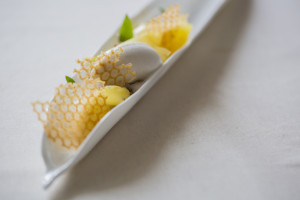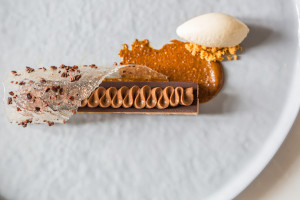 Just last year, Odette was awarded a two-star rating by the Michelin Guide Singapore 2016 and made its debut on the 2017 Asia's 50 Best Restaurants list at No. 9 — the highest new entry of all time.
In short, there is very little to fault at Odette, save perhaps that Royer can afford to push his creative boundaries a bit further. There is nothing wrong with relying on old favourites — hey, why fix something if it ain't broke — and indeed, there is something to be said for playing to your strengths. One does hope that in the time to come, Royer will evolve, taking his brand of what he calls 'Essential Cuisine' to the next level, something that I have little doubt he will do.
In the meantime, Odette remains a delight and a wonderful place for a romantic night out. After all, every mum needs a treat now and then and Odette certainly does the trick.
Editor's note: This story was originally published in Feb 2016, a few months after Odette opened its doors. It has since been updated to reflect Odette's most current accolades.