DSTLLRY first came on to my radar a few years ago in its previous incarnation as a modern Japanese dining concept meets cocktail bar. Located, rather unexpectedly one might add, at Infinite Studios, it was the epitome of a destination dining restaurant, known for its well-priced, good quality chirashi bowls during the day and omakase sets come evening.
Fast forward a couple of years and DSTLLRY has evolved. Founder Andrew Lum has opened a new outlet, D2TLLRY at Market Street that serves its Japanese-inspired donburis and in the original outlet's place is a sleek new collaboration with chef Christophe Lerouy, the man who helped Restaurant Alma attain its first Michelin star, DSTLLRY Par Christophe Lerouy.
Having had a wonderful experience on my previous visits (when it was still DSTLLRY), I knew that I had to check out the restaurant in its new incarnation.
And boy, was it a good idea to do so.
Under Chef Lerouy's steady hands, the food at DSTLLRY par Christophe Lerouy was an experience to behold. The meal started with some nice warm bread, followed by three types of tapas including a lovely cracker topped with some fresh, flavourful shrimp and, potato topped with smoked eel and crème fraiche.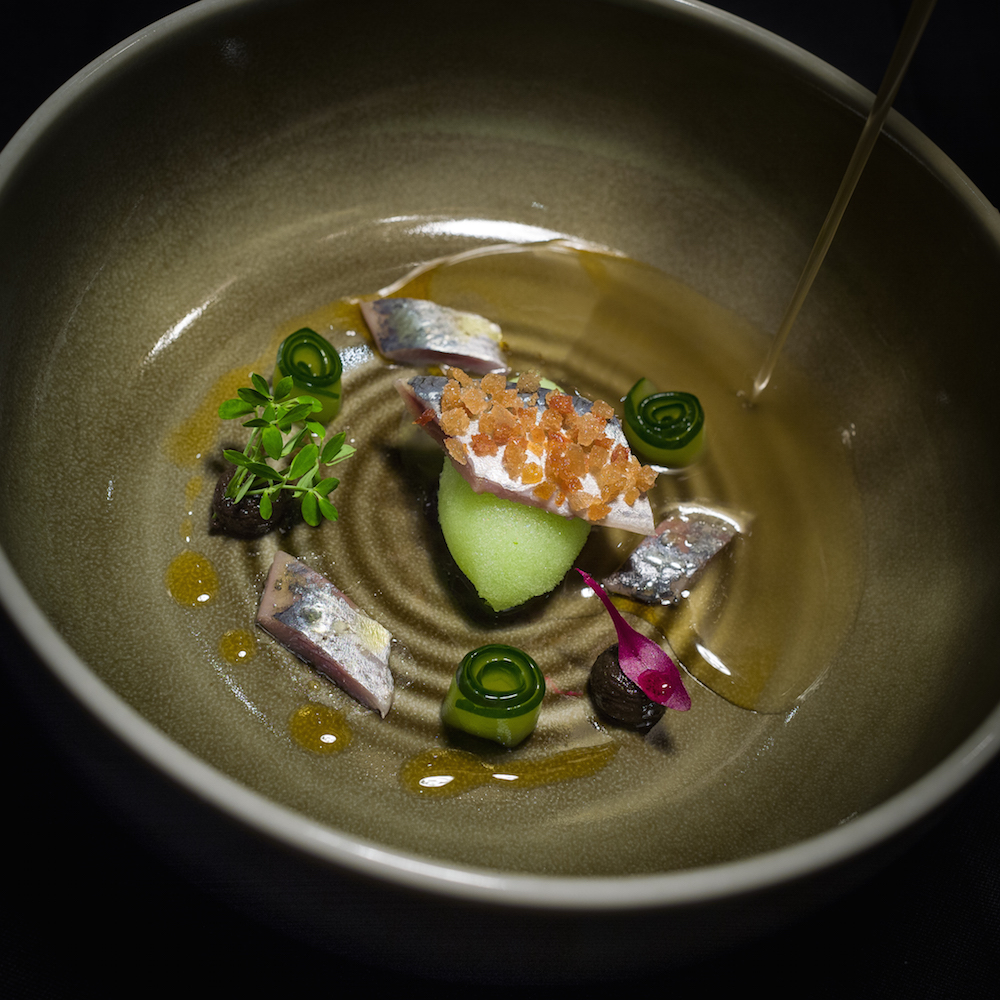 Other highlights on the menu were a refreshing gazpacho dish, served cold and with sardines that are packed with delicious brininess; a lovely poached lobster served with garlic, and an indulgent sous vide salmon served with crackling.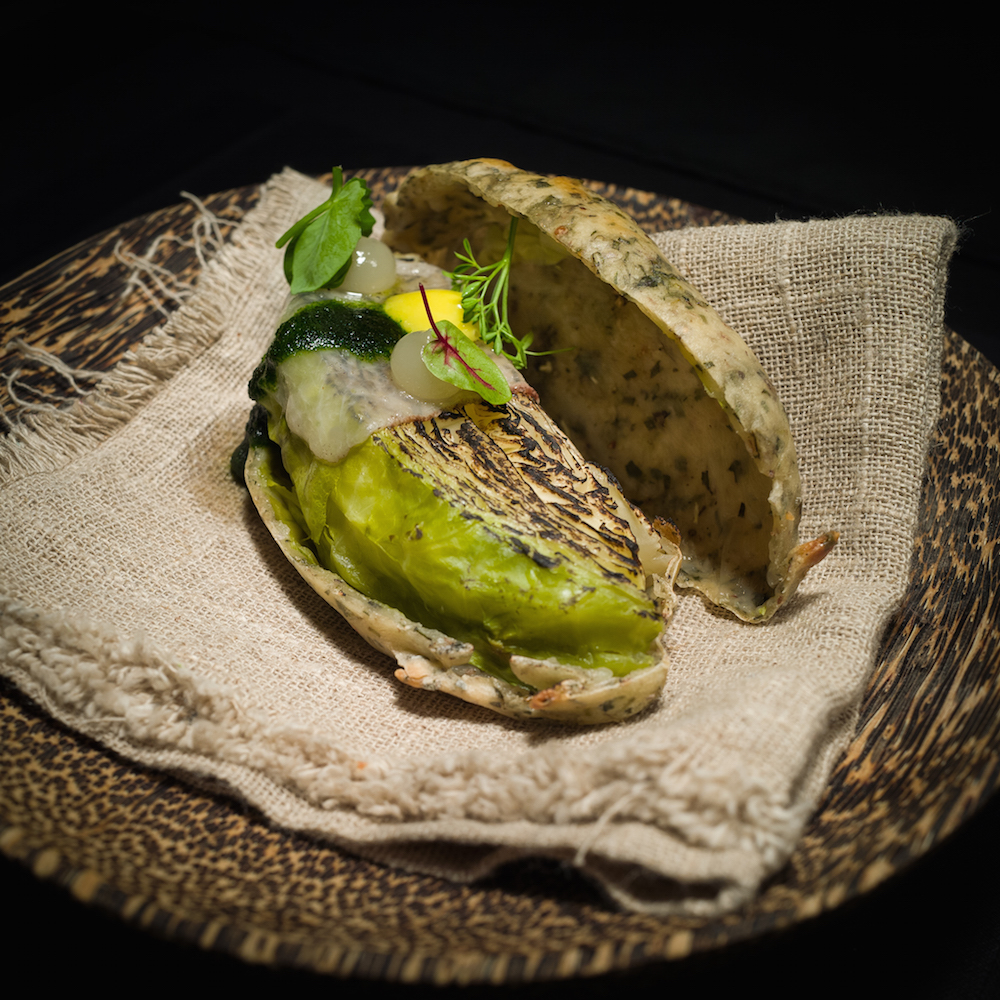 Despite the many elaborate dishes I partook that night, the dish that stood out the most was one that featured the humble cabbage. Prepared with a salt-baked crust dough, it is opened and served tableside. Two pieces of lardo are placed on the cabbage and finished with a blowtorch. So simple, yet packed full of depth, this is a dish that alone, would be worth the trek to Portsdown for.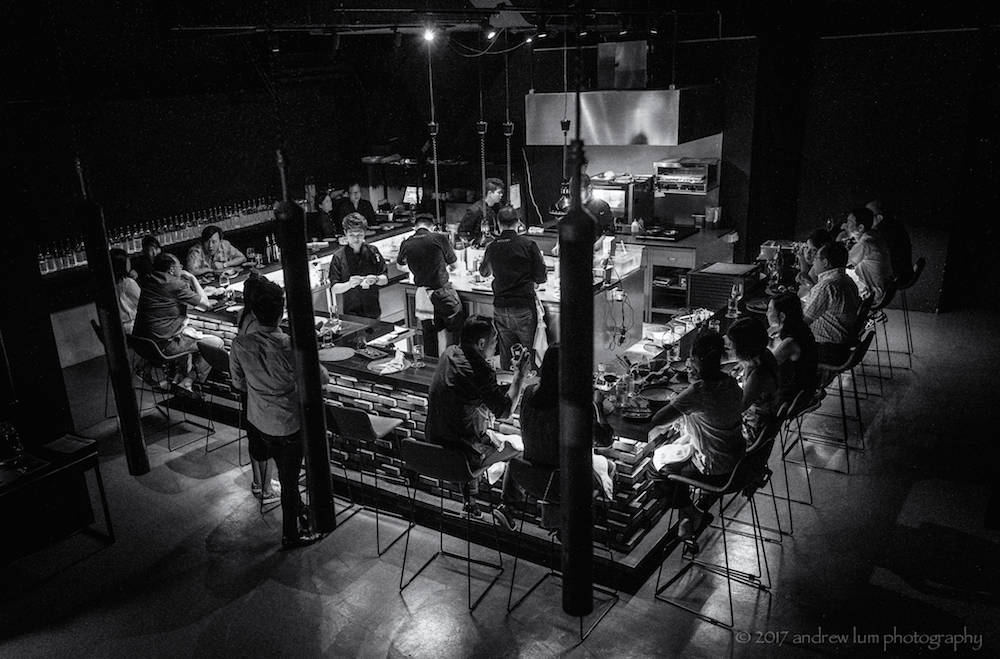 Despite its rather out of the way location, the space works quite nicely for a date night out. You may have to sit on counter seats — the chefs cook in the middle with the seats surrounding them — but there's an intimate, almost sexy sort of atmosphere as the lighting is kept dim and furniture is kept to a minimum, almost as though you're in a theatre or photography studio.
The main draw perhaps would be that its incredibly good value for money. A six-course dinner with extra snacks costs S$95 and an eight-course, just S$120. The food is solid and you definitely will not feel shortchanged at your visit.
If you're looking for somewhere different for your night out with your partner, DSTLLRY par Christophe Lerouy would make for a fun night out.
DSTLLRY Par Christophe Lerouy
#01-01 Infinite Studios
21 Media Circle
Looking for other places to go for date night? Click here.