Most people who know me would know that beer really isn't my thing. Champagne, wine, cocktails — bring them on, but beer has really never been my choice of poison. My husband on the other hand, is an absolute beer lover.
How much you ask? Well, let's just say that we have a self-brewing kit at home, that's how much he loves beer.
So even though a beer lab would not have been my first choice for a date night out, it is, as is to be expected, right up my hubby's alley.
Which is why one evening we found ourselves having dinner at Alchemist Beer Lab which is located at the mixed-development spot, South Beach.
Conceived by the same team behind the microbrewery-pub Little Island Brewing Co. at Changi Village, Alchemist opened its doors to the public late last year, and touts itself as Asia's first and only infusion beer lab, featuring some pretty crazy infused beer choices. Think funky flavours such a dry Irish stout infused with marshmallow, vanilla pod and mint leaves, or ale with grilled pineapple and anise, and you get the idea.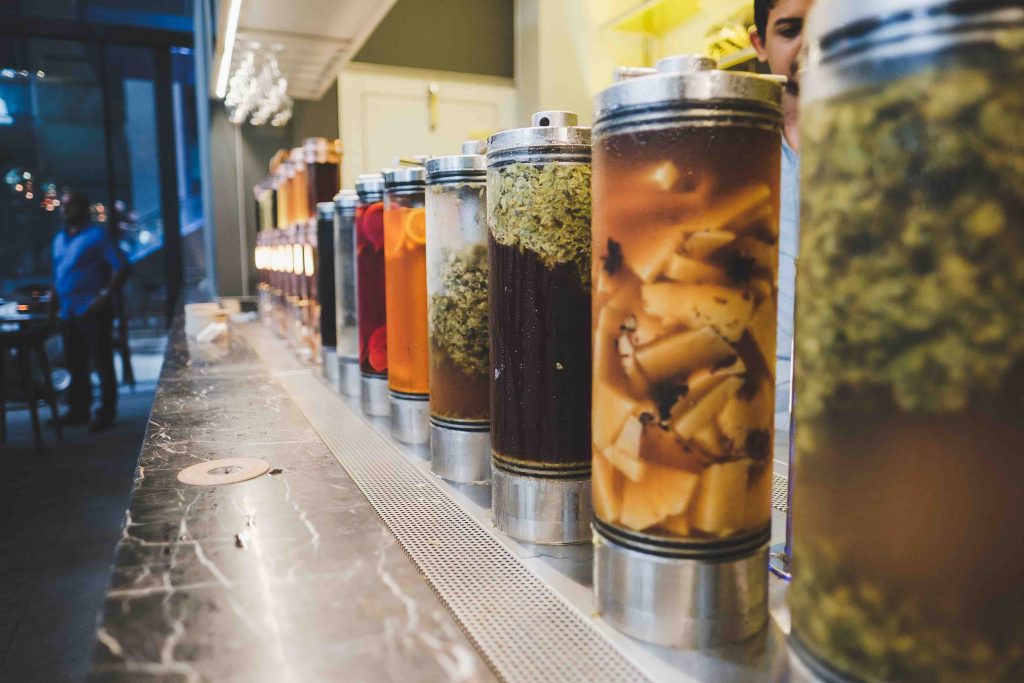 Of course, there are more traditional options available such as the That Old Black Magic, a dry Irish nitro stout, which clinched a Gold medal at the 2016 Asia Beer Awards and other sweet and semi-dry ciders. There are also some red and white wine options for awkward customers like me who would quite happily eschew a pint for a nice glass of wine at a beer joint.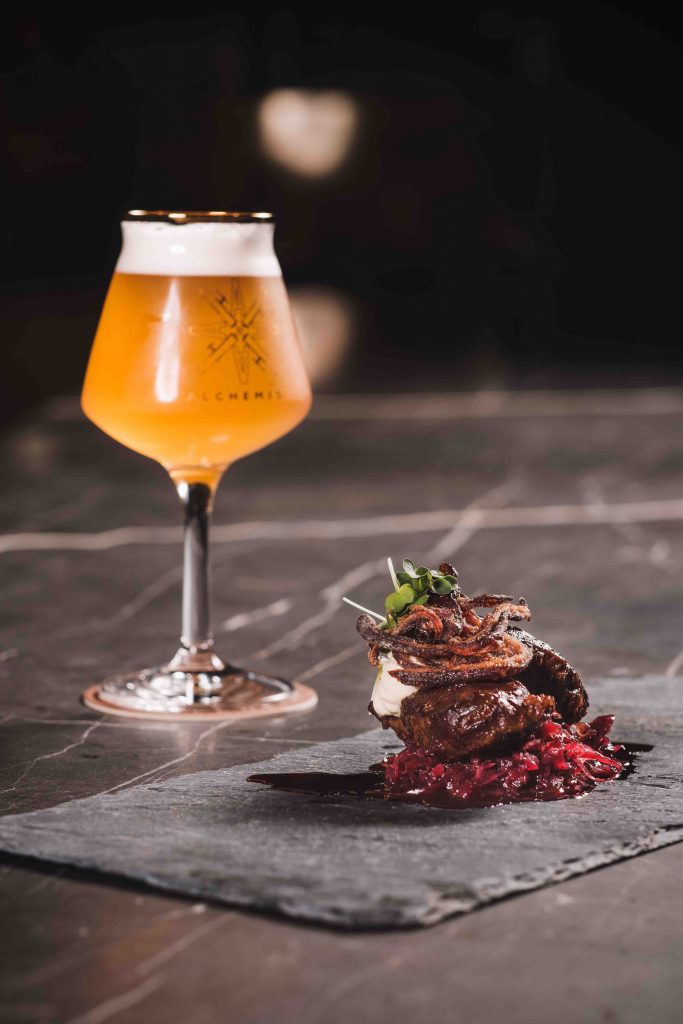 Food-wise I'm happy to report that the Modern-European tapas-style menu conceived by Alchemist's executive chef John Edwards hits the spot. Dishes such as the Ceviche of Goldband Snapper offers a refreshing start to the meal, while heavier options like the Slow Cooked Pork Cheeks, is tender and delicious and topped off with crispy pig's ears help to keep the belly fool. On the must-try list is the Duck Fat Chips that is served with chipotle salt and preserved lemon aioli — crispy, sinful but oh, so indulgently good.
The space is designed by architectural firm Akira Kita Architecture and is decorated in a sleek and muted colour palette of grey, coppery-gold and brown marble, and accented with wood elements to create an atmosphere that is does its name justice i.e. sort of reminiscent of a laboratory. It is cool yet warm at the same time and makes of an intimate dining and drinking experience, especially for couples.
All in, Alchemist Beer Lab is a pretty good choice for a dinner date night out. And if like me, you have a beer-aficionado for a life partner, this is a choice that will be much appreciated.
Alchemist Beer Lab
South Beach Avenue
26 Beach Road, #B1-16
Singapore 189768
Tel: +65 6386 4365