When your kids are in a good mood, doing things with them is a breeze, regardless of whether you are feeding them or changing their diapers. However, if they are in one of their cheeky moods, this can mean lots of struggling on the changing table or even having to change diapers while they remain standing.
Mummy Sherelle Wee shares how she manages to change diapers for her active little girl Scarlett who is 18 months' old and can't stay still for more than a minute.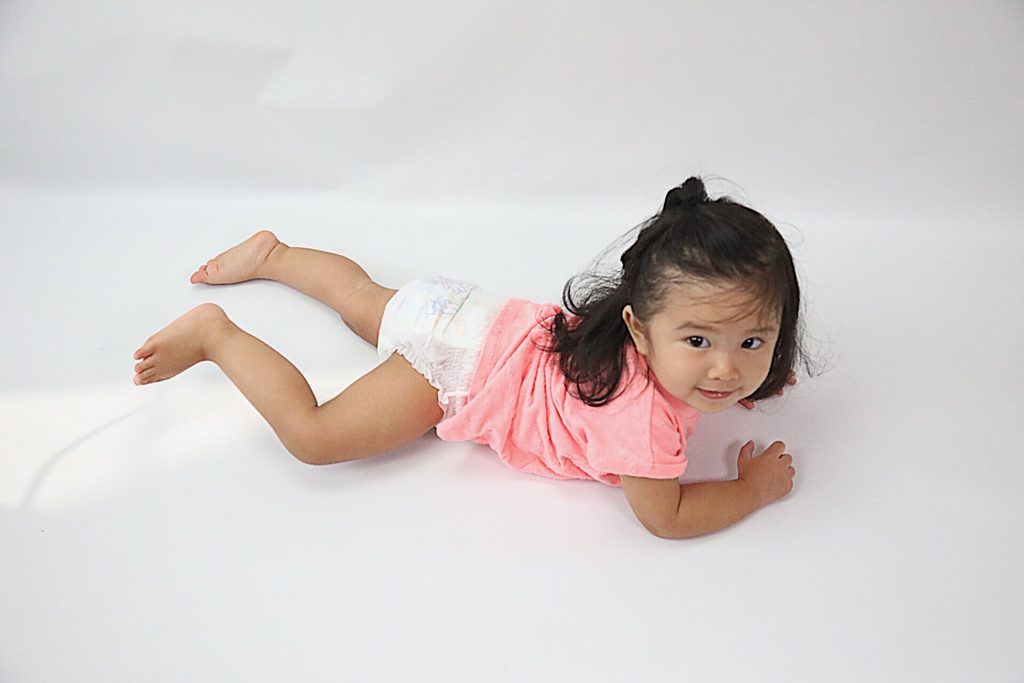 What is Scarlett's daily routine like?
She is very active and likes playing with anything that piques her interest, whether at home or outside. She is always up and about, and is hardly ever still. When Scarlett's awake, she'll be walking around the house, climbing up and down the sofa, and asking us to play hide and seek with her.
She started picking up words and actions really quickly over the last few months, and she is also beginning to exert her independence more. As much as it's great that she's growing so well, as a mum, I can't help but feel emotional as it seems all too fast.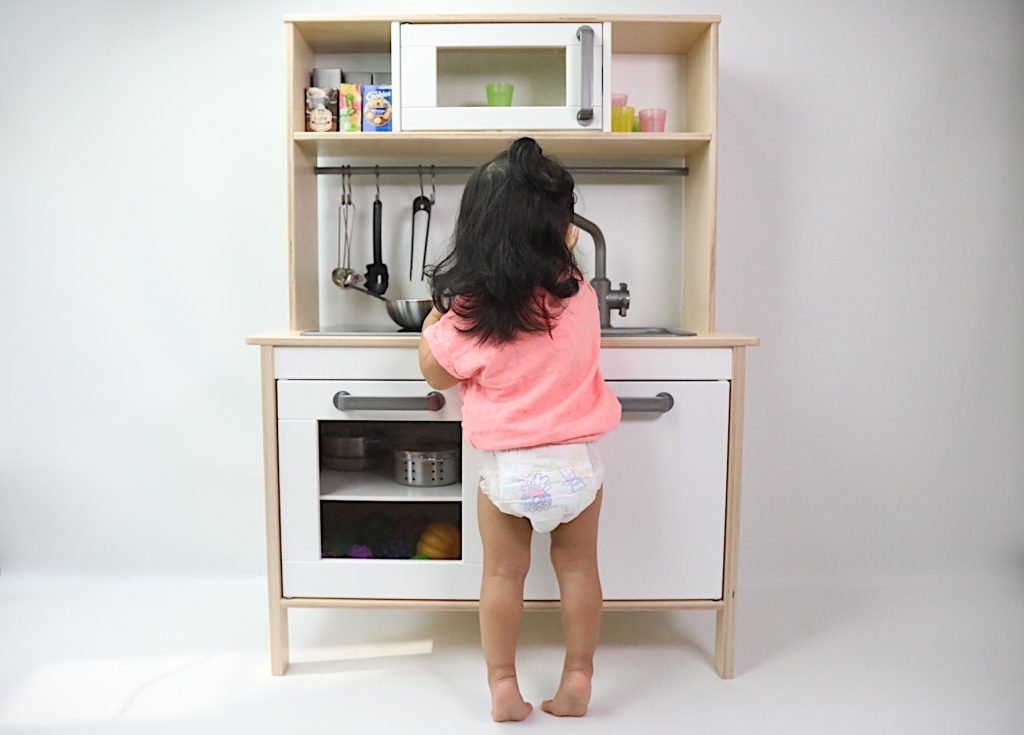 It sounds like you have a very active little girl. Does this make finding the right diapers and getting it on her a challenge?
Like most modern mummies I turned to the Internet when researching which diapers to buy and read reviews from other mothers. I also tried using a wide range of diapers to find one that was comfortable for Scarlett and practical for our pockets. To me, the soft and breathable types are best as they are more comfortable for her.
But as she has grown even more active recently, it has become increasingly challenging to change her diapers, especially when using tape diapers. Hence, we've been on the lookout for diapers that are easier to put on and that allow for more flexibility so she can run around comfortably.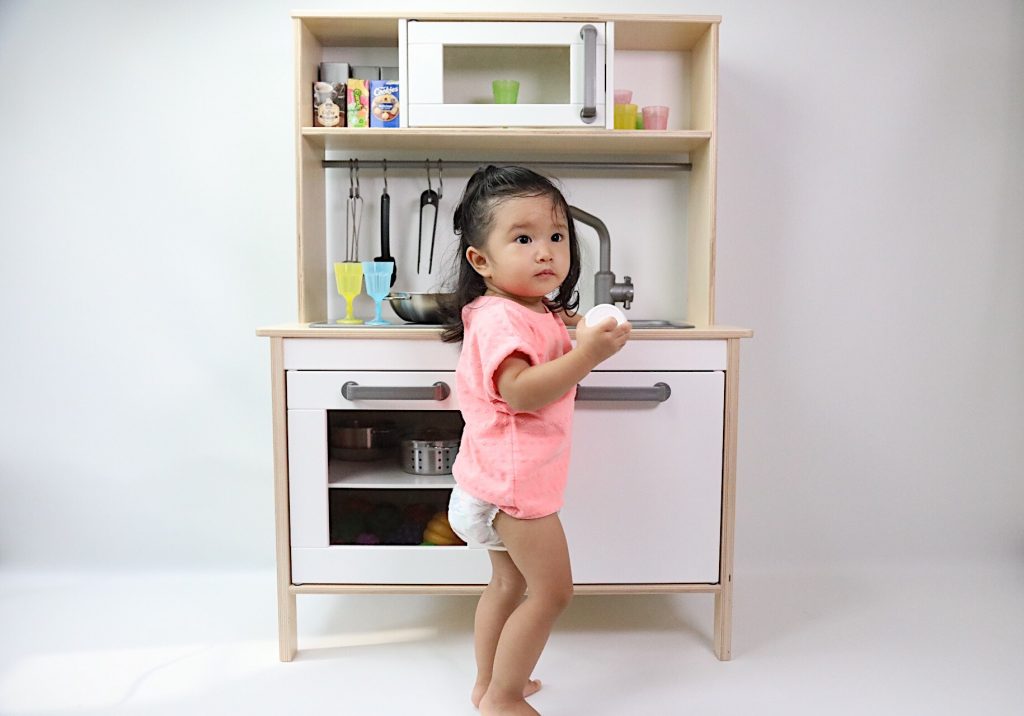 How do you usually go about changing her diapers?

These days, the process starts with us asking her if she wants to change her diapers. If we don't, we end up struggling with an unhappy child, which definitely makes things harder. We then lay her on a changing mat, remove the soiled diapers, wipe her down and put a fresh diaper on her. We haven't had to use much cream, as she hasn't developed any skin issues, so it's quite a fast job, unless she struggles.
However, all kids have their moods, and Scarlett is no different. There are times that she refuses to lie down, so we end up changing her while she is standing, which can be a hassle with tape diapers. She also occasionally refuses to let us change her diapers even though they are wet — it takes lots of skill then to 'force' her to change without accidentally hurting her. We change her diapers four to five times a day on average, and it can really be tiring when she chooses to struggle through every single diaper change.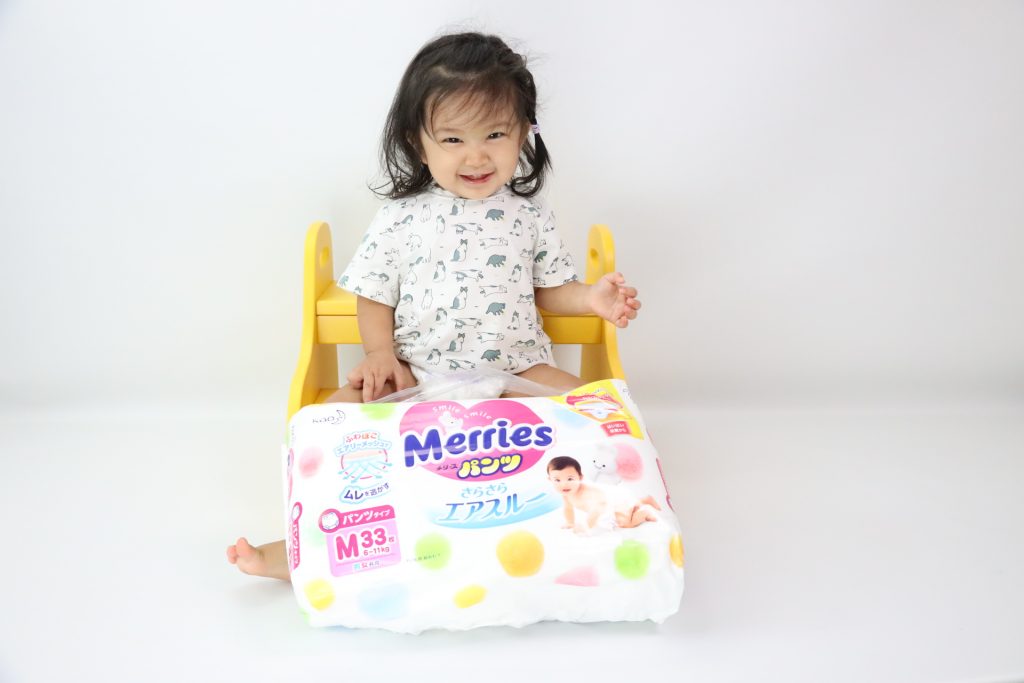 What are your thoughts on Merries Pants Diapers?
Prior to trying them out, I had already heard of Merries from many of my mummy friends who raved about the brand. The Merries Pants Diapers are of really high quality and very soft to the touch. Although the diapers are thin, they are very absorbent and leak-proof.
Most importantly, the diapers fit Scarlett well. Scarlett is on the petite side so it can be challenging to find pants diapers that she can wear. Sometimes when I use tape diapers, I worry that I might be taping them too tightly as I don't want them to drop off. With Merries Pants Diapers, because the waistband is more elastic, this is no longer an issue.
Changing Scarlett is also easier and more convenient with the pants diapers as I can do it while she is standing. This is particularly helpful if we have to do an emergency diaper change while we are out. Even if she struggles, we can get it done fast. I'll definitely be adding Merries Pants Diapers to my next shopping list.
Sherelle Wee is a nurse by day and a mother all the time. She documents her adventures with her little girl Scarlett at scarlettansley.com and on Instagram (@scarlett.ansley).