Known for being a supernatural hunter on the television series, Supernatural, Jared Padalecki is our dad crush of the week! Who can resist this gorgeous man?!
Already dad to two boys, Thomas and Austin, Jared is now a proud father to a little girl! Born 17 March 2017, he and his wife welcomed the latest addition; Odette Elliott Padalecki.
Jared said in an interview that he was really excited and believed that being a dad to a little girl would be a cool experience for him. He hopes that Odette will grow up to be a daddy's girl but he admitted he was more nervous and vulnerable as compared to having boys because boys tend to be rougher.
His wife, Genevieve Cortese runs a blog and around Father's Day this year, she posted a letter that Jared wrote to their kids. In the letter, Jared thanked the kids for teaching him how to love something more than himself, how they've humbled him and how he's rediscovered the joy of discovery.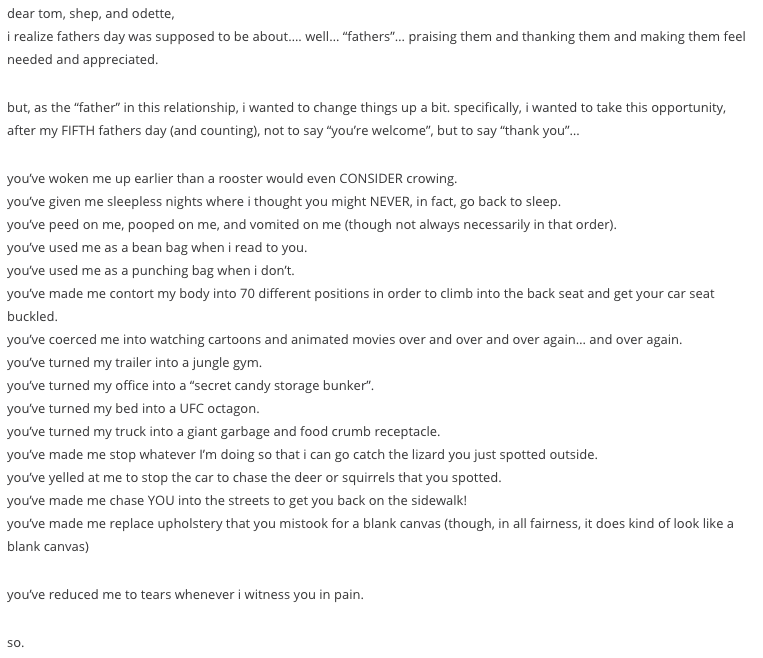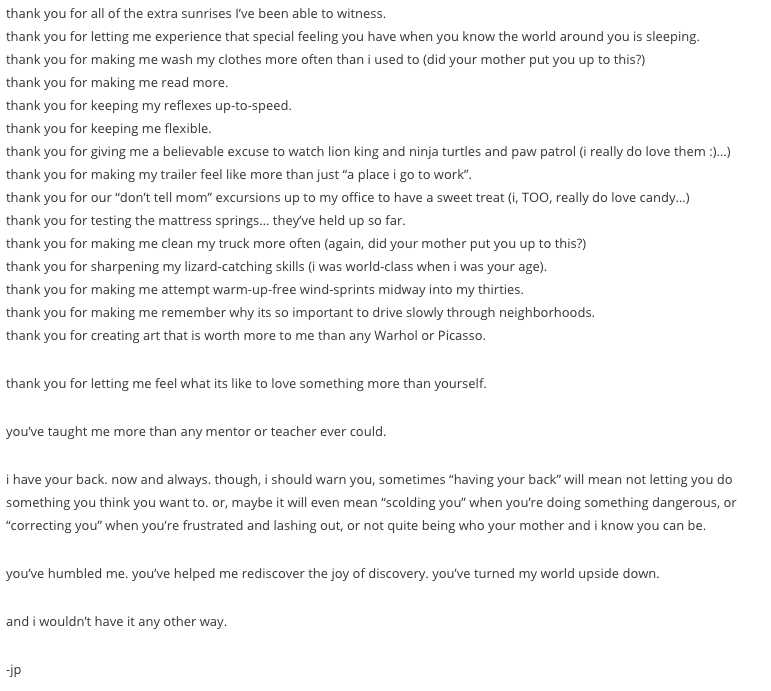 Jared got his first big break as Dean Forester in the hit TV series, Gilmore Girls, when he was just 18. Despite his character not ending up with the main character, Rory, he captured the hearts of girls all around the world.
Did you know he also starred in the Disney Original Movie, A Ring Of Endless Light, alongside Mischa Barton?
He reprised his role as Dean Forester in the recent revival of the series, Gilmore Girls: A Year In The Life, and even though it was just for one scene, his appearance redeemed his character and gave fans closure about Rory and Dean's relationship.
Today though, he's more well-know for being Sam Winchester in Supernatural. It's been over a decade since the series premiere, with the show still going strong at 12 seasons and counting.
Starring alongside others for such a long time definitely means making lifelong friends, and Jared has definitely found that with Supernatural co-stars Mischa Collins and Jensen Ackles.
His bromance with Jensen is particularly strong. Then again, it's to be expected after playing brothers for so long.
The duo are very popular — their wide and strong fan base is evident from the fact that they won Entertainment Weekly's Fall TV Cover contest.
Jared has long since shed his teen heartthrob status to become a loving husband and dad. He's happily married to former Supernatural co-star Genevieve Cortese. Sparks flew between the two on set and it wasn't long before they made it official with a gorgeous winter wonderland wedding.
The couple have two boys who are frequently featured on the proud dad's Instagram account.
Jared and Genevieve are expected to add another little one to their family this March. Jared made the announcement on the talk show Live! With Kelly, shortly after Jensen announced he and his wife were expecting twins. Talk about timing and an ever-growing Supernatural brood!
The inspirational actor has also remained real with the public and he isn't shy about talking about his battle with anxiety and depression. From the way he carries himself and his social media posts, you'd never known the cheerful, cheeky actor used to struggle with mental health issues.
To help others struggling from the same illness, he made tees with the slogan 'Always Keep Fighting', and continues to raise awareness with the hashtag #AKF on his posts.
We hope Jared's in a much better place now, and we are eagerly anticipating the arrival of his newest bub!
Click here for more of our favourite dads.