Actor Huang Xiaoming become a father earlier this year when his wife Angela Yeung (better known as Angelababy) gave birth to a bouncing baby boy. The modern dad announced the joyous news on social media in an unusual manner — with a picture of him giving his baby boy a fist bump.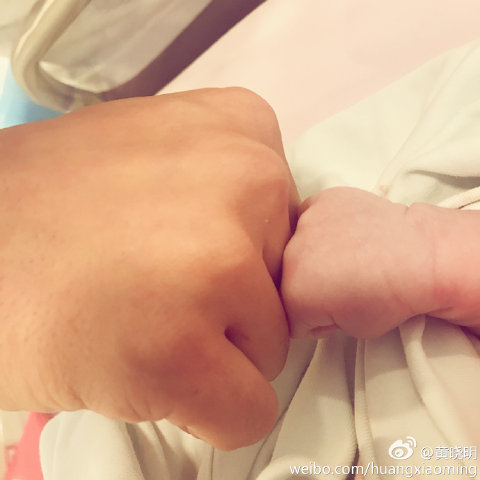 One to keep up with the trends, the actor boasts a huge stylish wardrobe, and as of late, has been into streetwear.
The streetwear look isn't complete without sneakers, and he has many different ones, from animal print designs and gold chain hanging off them, to those that light up.
His handsome good looks have gotten him on more than a few magazine, including China's Harper's Bazaar and Men's Style.
We love that despite being an actor, he has a sense of humour that he doesn't keep hidden from the public. How many Asian stars do we know of that are that down to earth?
He's also a filial son who is close to his mother. Perhaps he might really make his mum's wish of having six grandchildren come true — it's just five more to go now.
Xiaoming also has a heart for the less fortunate. He and Angelababy were ranked at the top of a list compiled by China Philanthropist magazine in 2016 for the charity work that they have done. For his wedding present to his wife, he sponsored 527 children for their living expenses, and has been donating to more than 30 schools throughout China.
Angelababy is so enamoured by him that she even has a life-sized cutout of him!
For last week's dad crush, click here.