The #CheeriosChallenge has taken the internet by storm and it all started when Patrick Quinn was stuck on a couch with his sleeping son on his lap, along with a bowl of leftover Cheerios. Stifling laughter, he tried to balance as many Cheerios as possible on his son's nose. Patrick snapped a picture of his highest score, five Cheerios on his son's cute little button nose and it sparked off the competitive streak in many other parents.
Scroll through some of our favourite creative posts from parents all over the world!
To master the challenge, you have to be patient. Don't give up even if it means more than a couple of unsuccessful tries!
Choose two vantage points as key targets and kick start your mission!
https://www.instagram.com/p/BG48OUztGhb/?taken-by=suzannamcgarrahphotography
Alternatively, wear it proud for your little sleepy princess like a tiered tiara.
We love how nonchalant this little guy looks with his slight smug smile. #LikeABoss
That's one interesting spot and a brilliant score. Well done, Dad!
Like parenting, this challenge is all about improvising with all you have. Awww, those eyes are the cutest!
This precious minifique's smile has got to be our favourite of them all!
And finally, we just had to give the challenge a go with the youngest Mummyfique team member, baby Laura! Not a bad attempt, considering that our cheery princess was fidgeting the whole time.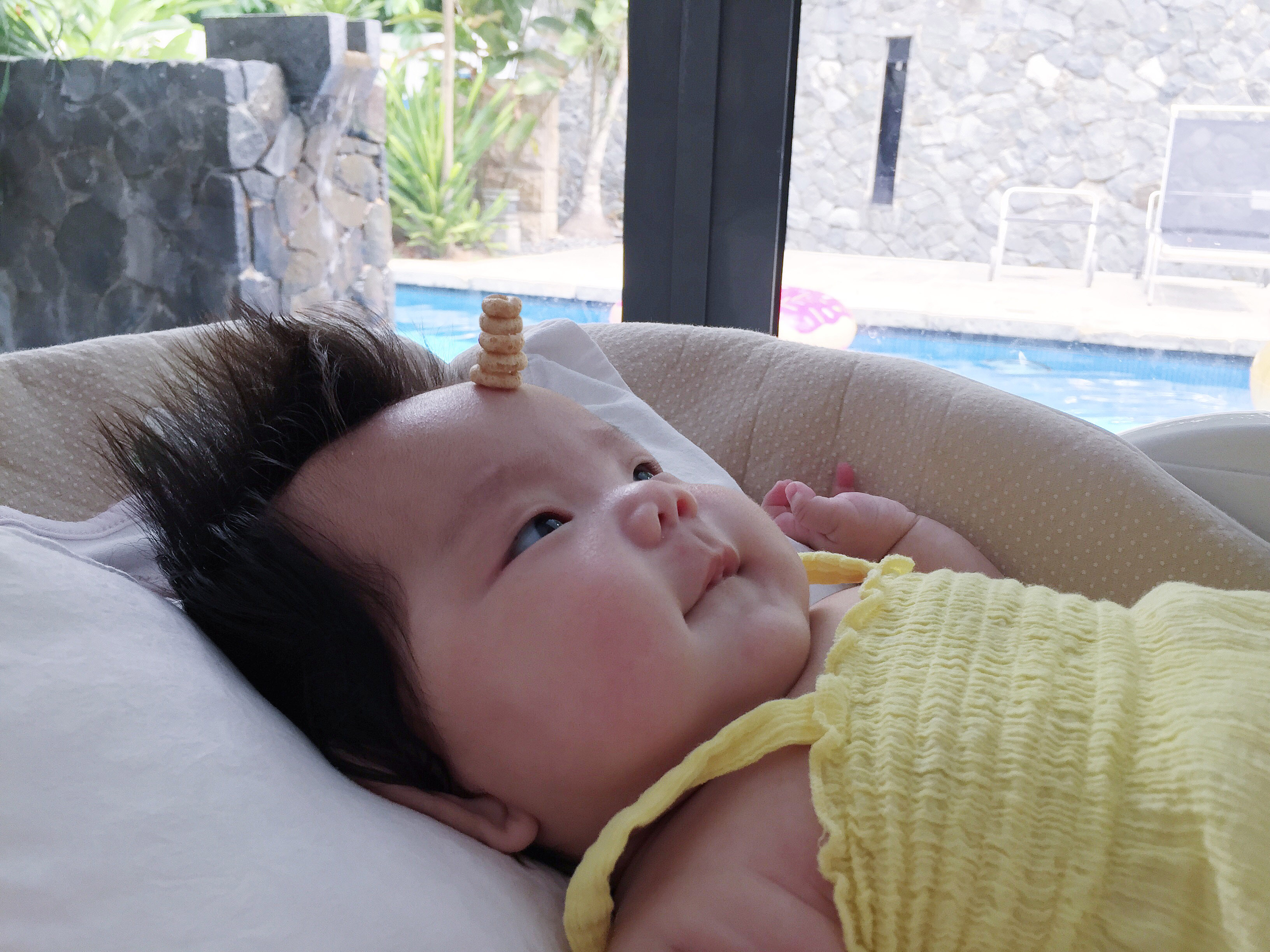 Reckon you can do better? Tag us at #MMFxCheeriosChallenge to share your attempts by 29th June 2016 and three cutest shots stand to win a curated gift set from us!