When I flew from Singapore to San Francisco in 2012, I checked in two luggages stuffed with clothes, books and necessities like my favourite Eversoft avocado face wash.
When I made the same trip four years later with my husband and 2-month-old baby, I had a 25kg luggage filled with food items and Chinese learner books from Singapore. Curry pastes and sauces, canned pigs trotters and dried and vacuum-sealed ginseng slices were crammed alongside large grid exercise books and Chinese books from Popular bookstore.
Isn't that how culture is passed down? Through food and language that are integral to our traditions and practices? But what happens when there is little to no knowledge about one parent's culture?
That's a story we're still writing. 
In the 28 years before I had Katherine, I never stopped to consider what it'd be like not to know the food or language associated with my culture. But my husband is African American, or Black American. We know little about his family's history and even less about their ancestral culture.
Our family lives in Berkeley, California. These days, the majority of the homeowners are white, though this was not always the case. This means that if left to our natural environment, our kids could grow up interacting mostly with white families and their children, families whose history, traditions, appearance, and everyday encounters and worries are fundamentally different from ours. 
In order to help our children build healthy self-identities and understandings of the world, we have had to carefully design the environment we want them to grow up in and constantly reevaluate and redesign. This is life planning for our biracial family.
We are Black and Chinese.
I'm Chinese and I have the privilege of knowing my history. In most cases, privilege is blinding and I was no exception, until I got married. My history waits there for me to research, my family in China there for me to find. Our ancestral home there for me to visit, our stories there for me to listen to.
Using the mediums of food, language and tradition, sharing my Singaporean Chinese culture has been easy. I fill our home with the smell of food like curry and fried beehoon, calm myself down before working with Katherine on her Mandarin everyday, we make sure to have reunion dinner on Lunar New Year's Eve with a roast duck on our table, and offer incense to ancestors and deities on All Souls Day (no ancestral tombs to clean in the US). Yep, my husband and kids kneel in our yard with incense.
But with Brian, we have no cultural food recipes to pass down, barely any language or known traditions from his ancestors and no ancestral home waiting for us to visit. He can be described as African-American, since his ancestors came from the continent of Africa, but no one knows exactly where.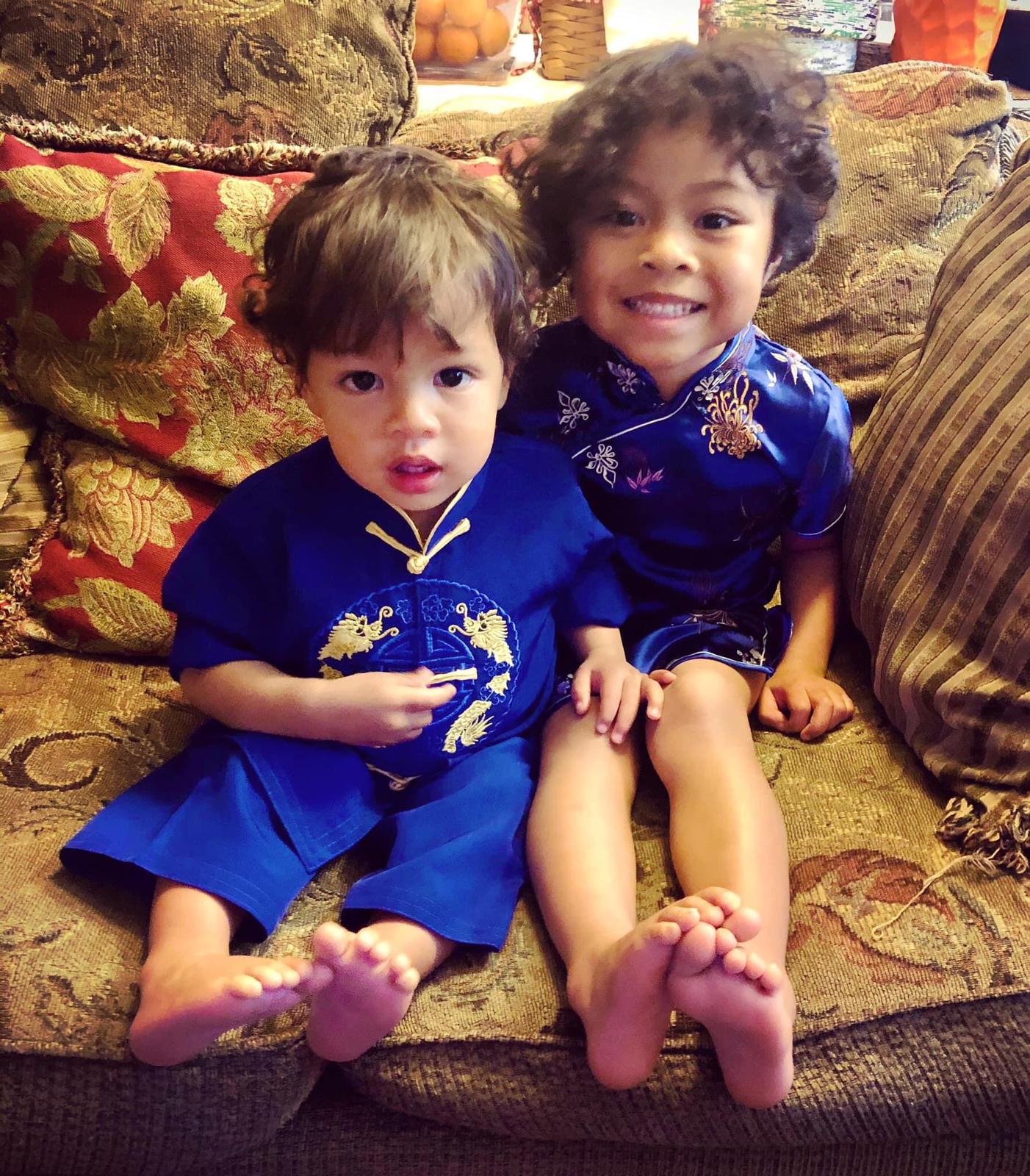 The first year of parenthood, Brian and I sat down to decide on the traditions that our family would practice to honor his culture, his family's original culture. Though he didn't have traditional foods to cook for us, he had tons of recipes in his head from decades of experience in the restaurant business, and he is a darn good chef. He's worked in restaurants on boats and fusion restaurants, he's carried plates full of seafood lined down both arms and learned to cook sushi rice from an expert. The first time we had Thanksgiving dinner together, he plated a roasted quail with rainbow baby potatoes, green beans and caramelized blueberries as a treat for each person.
To put it simply, without recipes and food from Brian's roots to pass on, the recipes have to start from us.
With language, it's more difficult. I buy Chinese books locally and from China, Taiwan and Hong Kong to teach Katherine with, but we're still searching for Brian's ancestral language. As far as we know, his sister, Jennifer, studied Yoruba culture and language deeply. The language is spoken by almost 40 million people in Nigeria, Sierra Leone and other parts of Africa. It was the closest straw we could grasp at but as Jennifer had passed and Brian did not speak Yoruba (neither did his parents), I quickly gave up trying to teach it while learning it.
Like most Americans, Brian grew up sharing large Thanksgiving feasts with family and exchanging gifts on Christmas Day. But as an adult, he's said that he does not connect with them since he also has Native American blood and Thanksgiving is a festival almost celebrating the mass genocide of millions of Natives.
With no traditions from Brian's culture to continue, we decided to adopt Kwanzaa, a celebration invented in 1966 by Dr. Maulana Karenga, a Black studies professor, who wanted to bring the African-American community together.
Kwanzaa is an annual celebration of African American culture held annually from December 26 to January 1. Brian bought red, green and black candles and candle holders, and together, we cleared out a square in our Ikea Kallax bookshelf to set up a shrine with rice and fruit.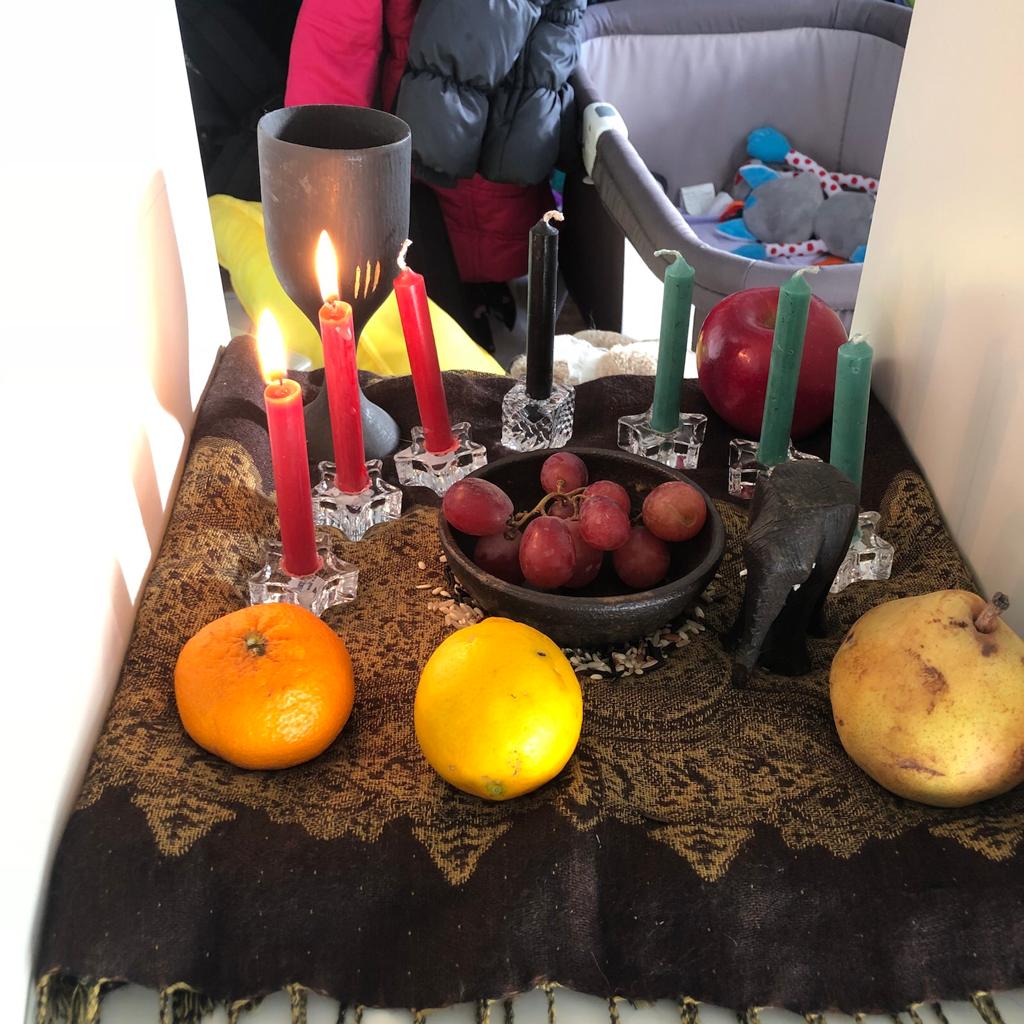 For seven days, we started the day discussing each of the seven Kwanzaa principles – unity (umoja), self-determination (kujichagulia), collective work and responsibility (ujima), cooperative economics (ujamaa), purpose (nia), creativity (kuumba), and faith (imani). For the first time since we dated and got married, I did something to honor his roots and it felt like a blessing to be able to do so. The Chinese part of me had always taken it for granted.
We are Singaporean and American. 
Being Singaporean is to have an abundance of cultural traditions to choose from. Passing down the Singapore culture is easy when it comes to food, tradition and music. Every now and then, I buy a whole roast duck, some roast pork and char siew. It's what my parents did. 
Being Singaporean for me is also about respecting diversity. Don't tolerate it, respect it. We talk to Katherine about Hari Raya and Diwali, Ramadan and Thaipusam, though she gets to see very little of it in Berkeley.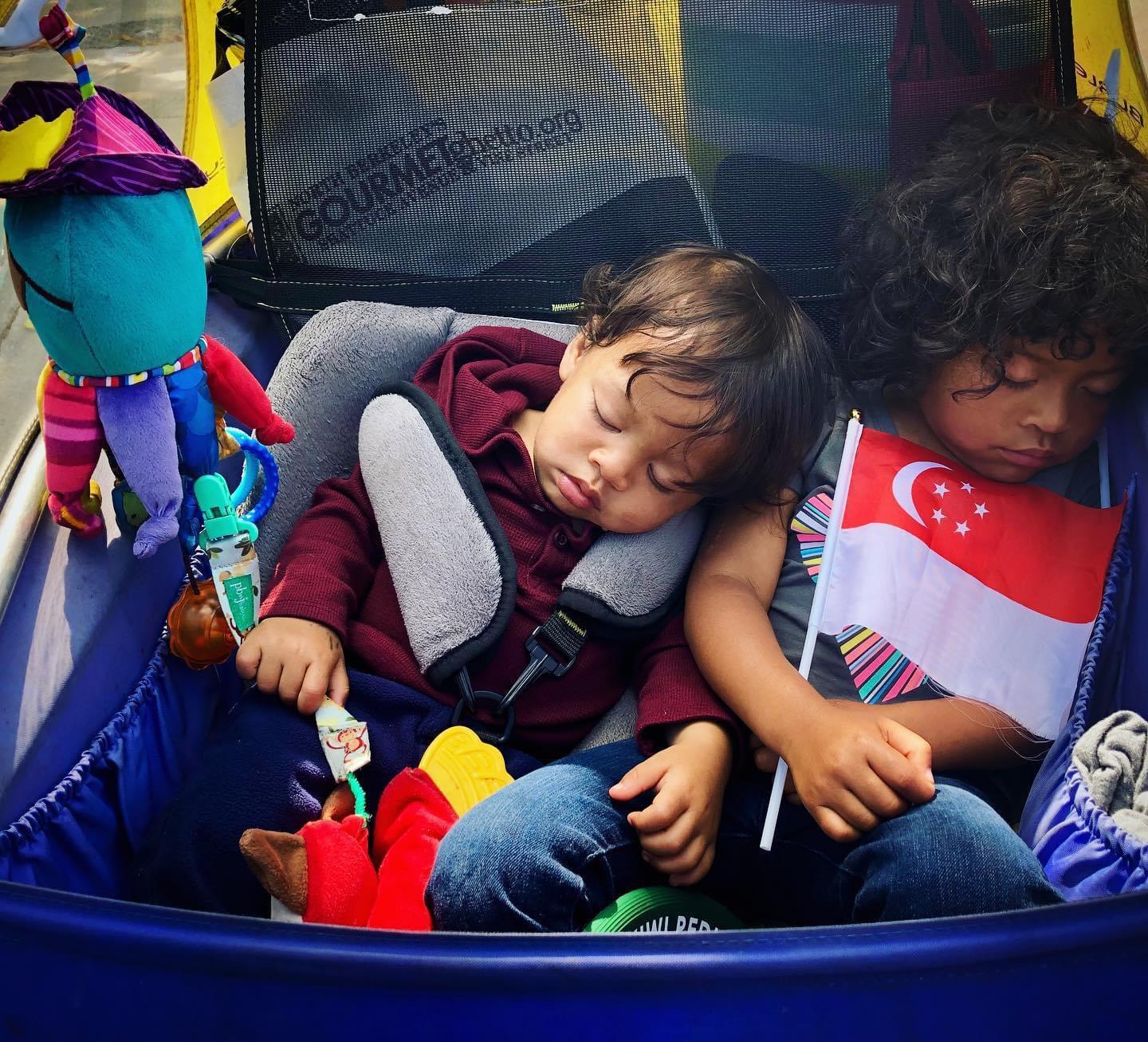 Having visited Singapore twice, Katherine often talks about the things in Singapore that she misses, from the hawker centers and playgrounds to Toa Payoh swimming pool and of course, her grandma. We often have songs like Home by Kit Chan playing in our house.
In fact, music has taken on a large role in passing down culture in our home.
Our children have not tried some of America's childhood favourites like Pop-Tarts and Rice Krispies treats but they have been dancing wildly to Bob Marley and Bobby McFerrin since they were babies. Brian is a percussionist and I am a pianist, and with our combined love for music, our children's playlists include music by Eartha Kitt, Debussy and Jeff Chang.
I guess when we have no path laid out, we have been gifted the freedom to create our own.
Exposing the kids to culture and tradition, but letting them own it
Shortly after having Nicholas in 2018, I started feeling more urgent about learning to raise biracial children. I joined a couple of Facebook groups for biracial people who identified as "mixed" or "halfie" and stayed to learn from their conversations, struggles and experiences.
One of the topics that came up a lot was how they wished their parents had pushed them harder to keep learning their ancestral languages. This continues to give me strength to keep teaching Katherine Mandarin, a daily endeavour that sometimes drives both of us nuts.
The other most talked about topic is food. Many biracial adults share recipes they feel they've perfected with modern kitchen tools like air fryers and instant pots, of foods their parents and grandparents used to prepare. But also almost unanimously, they shared that as children, they were teased and shunned for their "ethnic" lunches at school.
Instead of sandwiches and pizza, hummus and carrot sticks, they shared that their parents often sent them to school with noodles, rice and dumplings. Sometimes, their meals were even more specific to their parents cultures and that made school life hard. But the story often ended the same way – "I miss the food my parents used to make me eat."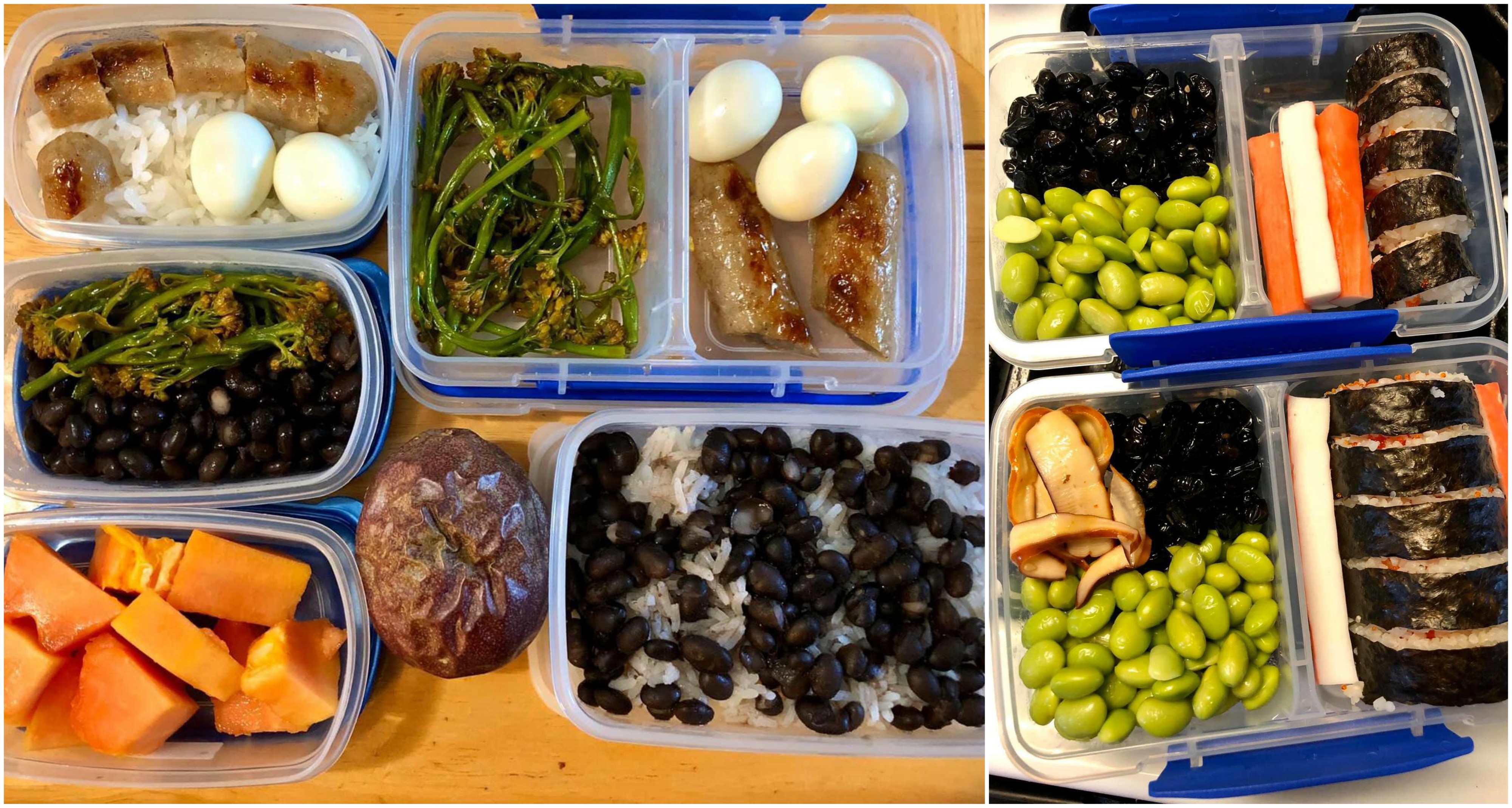 This is where I admit to pushing my children. Katherine has gone to school with curry and bak kut teh (pork rib soup). She has opened her lunchbox to find roti prata (Indian pancakes) and her thermos to find sayur lodeh (Indonesian vegetable stew in coconut milk). She began eating roast duck at school as a one-year-old and loves soy-braised pork belly. "That is an amazing lunch, can you be my mom," wrote several Facebook members, when I shared a picture of Katherine's lunch and asked if I was doing something wrong by not sending her with crackers and cheese.
Right now, our kids are enjoying everything we share with them. This may change when they become teenagers but I choose to cross that bridge when we get to it. In the end, all we can do is to introduce the world of cultures we have to offer, and let them choose what they want to own as part of their biracial identities with their own families.