Show up in style this Chinese New Year.
With Chinese New Year just around the corner, its time to welcome the Year of the Dog in style – twinning style to be exact! Seriously though, can you just imagine the pure elation your little girl would feel looking just like mummy?
Mother-Daughter sets are so much more chic now than its been in years. Show up in style this Chinese New Year, take some amazing Insta-worthy snaps and impress! Make a statement this year with these fashionable ensembles for your dynamic duo.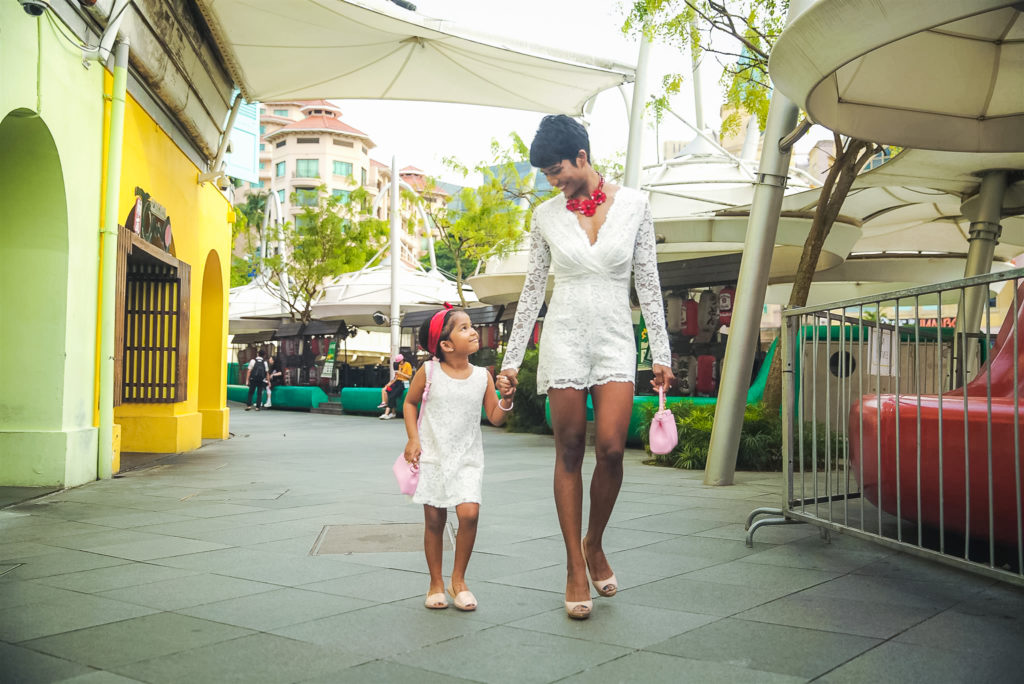 For pure femininity, try Petite Couture's pretty white Lily Lace Romper and Dress for you and your mini-me. Fancy it up with hair pieces and accessories or keep it simple with a classic clutch. Either ways, you'll be impressing at every turn.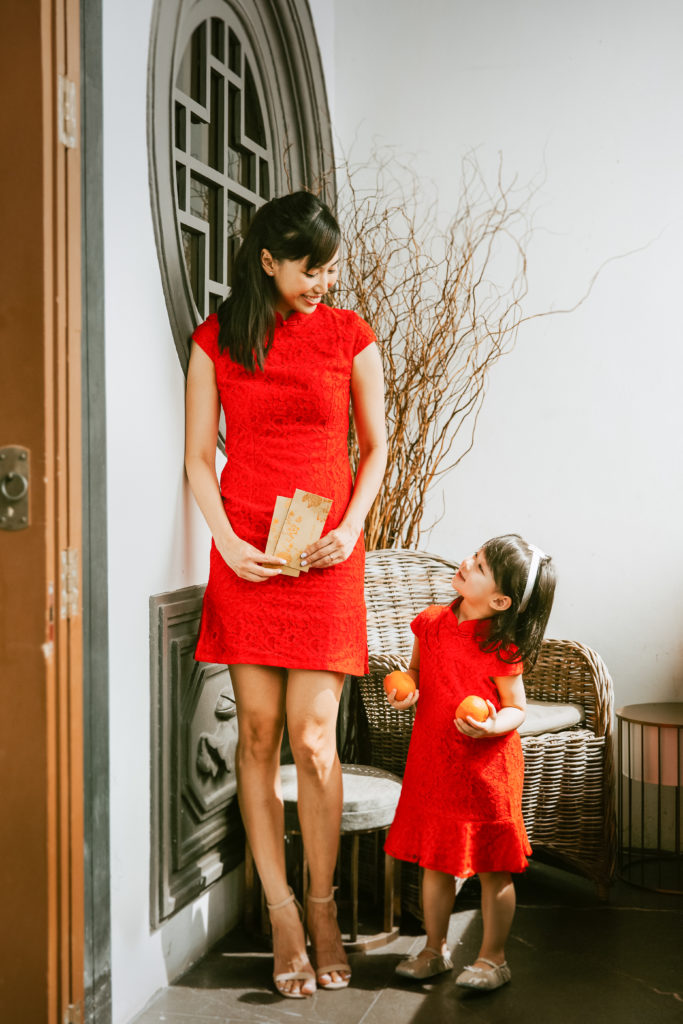 Impress in traditional red with a sweet, lacy twist with this bold mother-daughter Red Lace Cheongsum Dress from Pocketpig Diary – sashay with prosperity this Chinese New Year.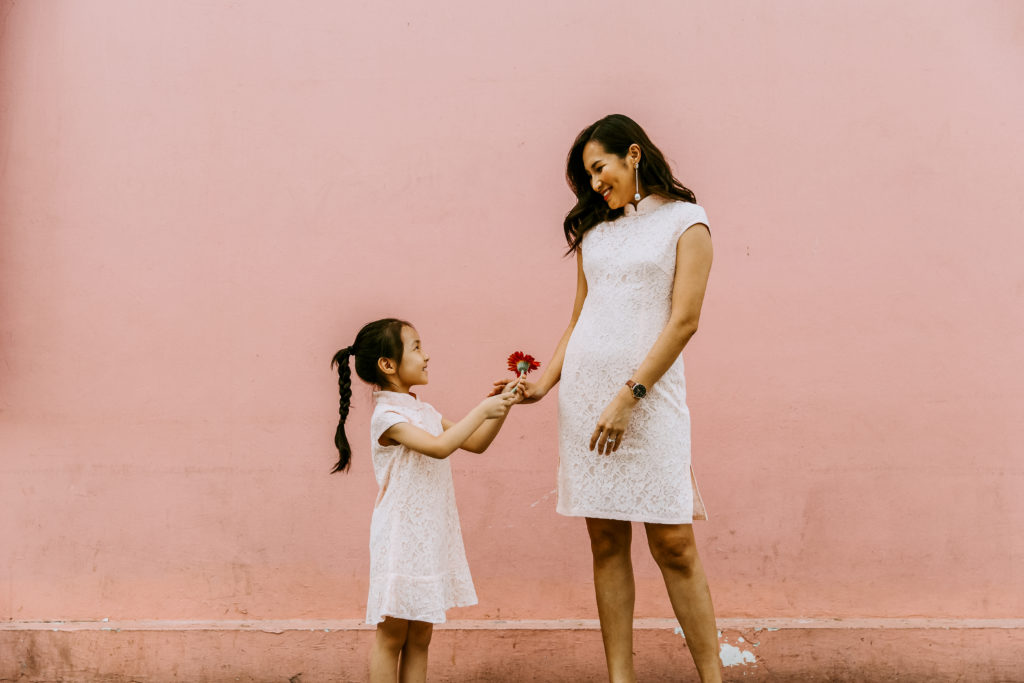 If pink is your little one's colour then go for this Pink Lace Cheongsam from Pocketpig Diary – guaranteed to put a smile on the little princess.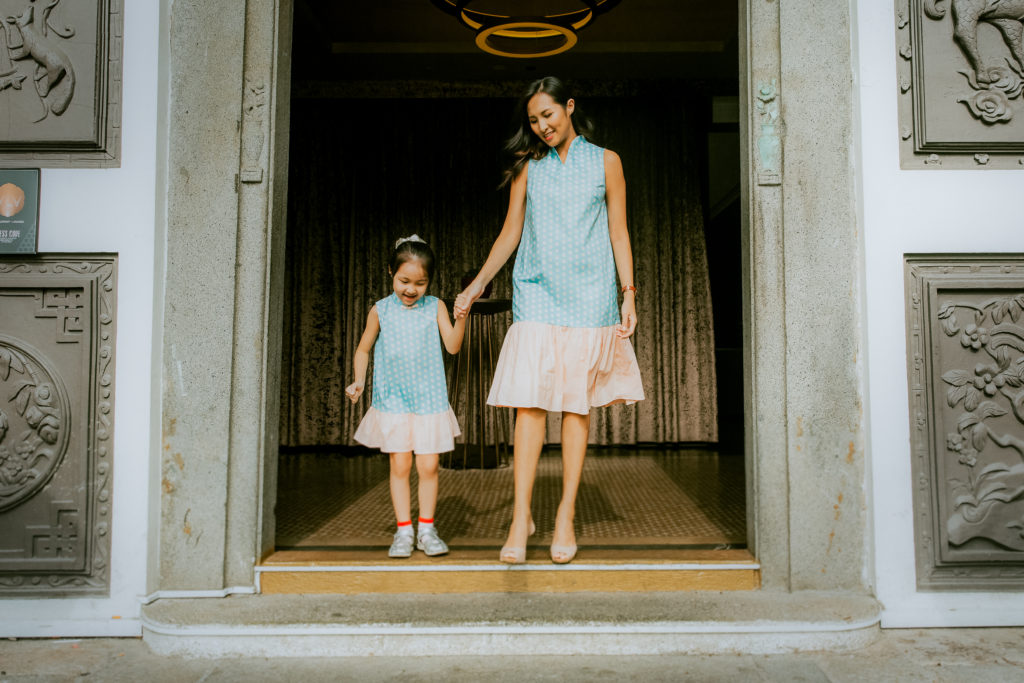 Opt for pastel colours and mandarin collars with this delicious number from Chubby Chubby –the Girl's Girly Cheongsam comes with a slight mandarin collar and hidden pockets on the side!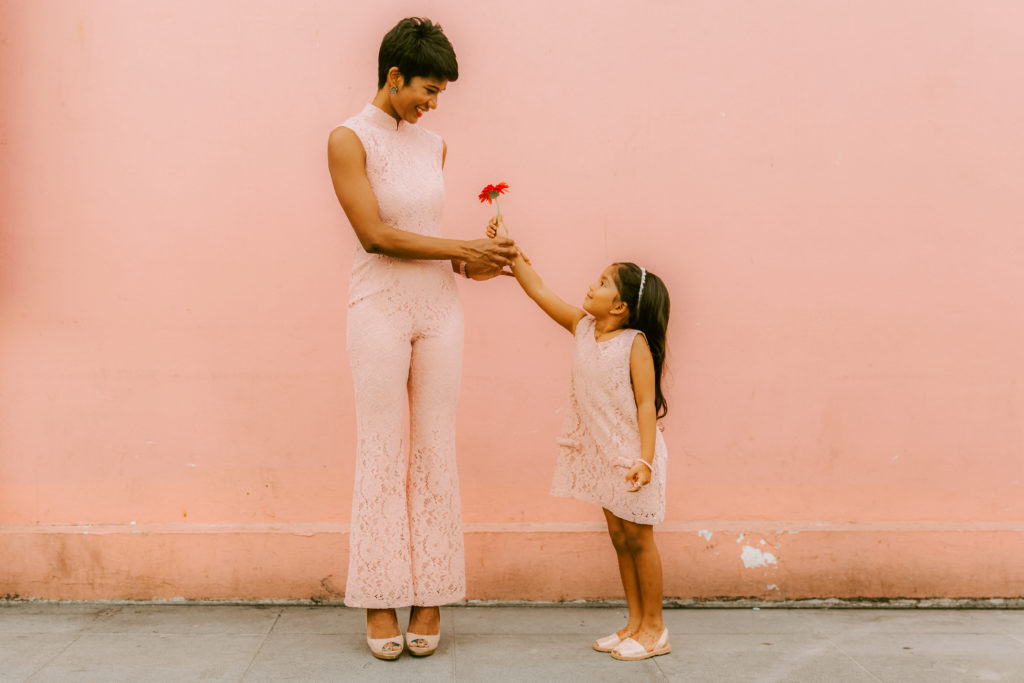 Jumpsuits? They're trending everywhere these days. Comfy, convenient and flattering! This lace Laura Cheong Sam Romper with a traditional cheongsam collar is perfect for mum. It comes with a matching Little Laura A-line dress for the little one.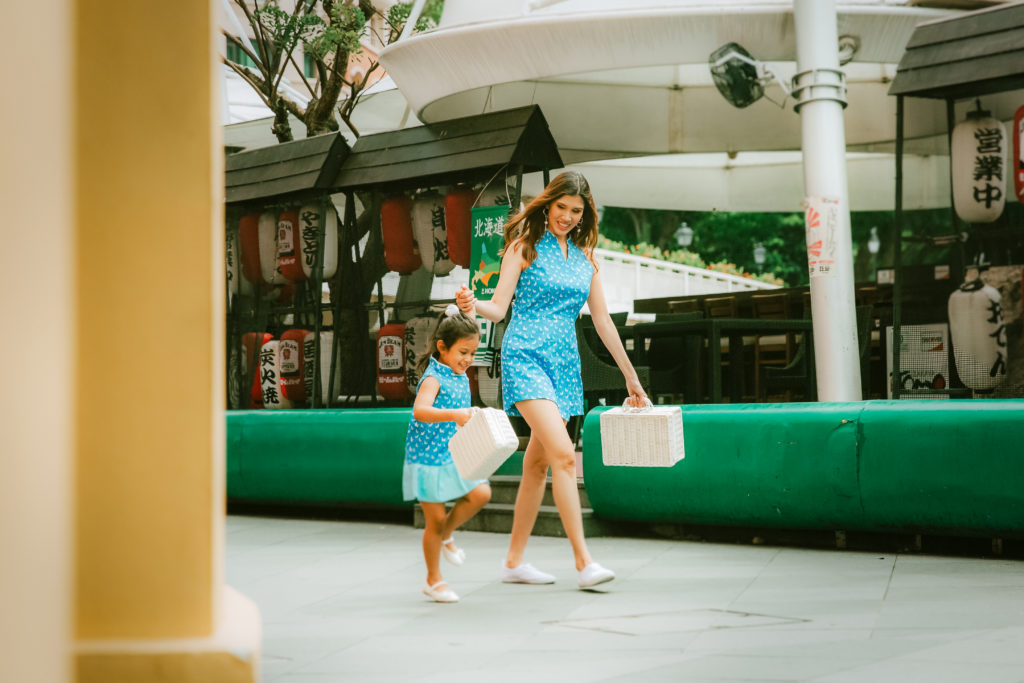 Prints, prints and more prints. We all love a good print and your little one will look super cute in this Girl's Girly Cheongsam with origami cranes. Mummies can swing the look with their Mommy's V-Neck Playsuit.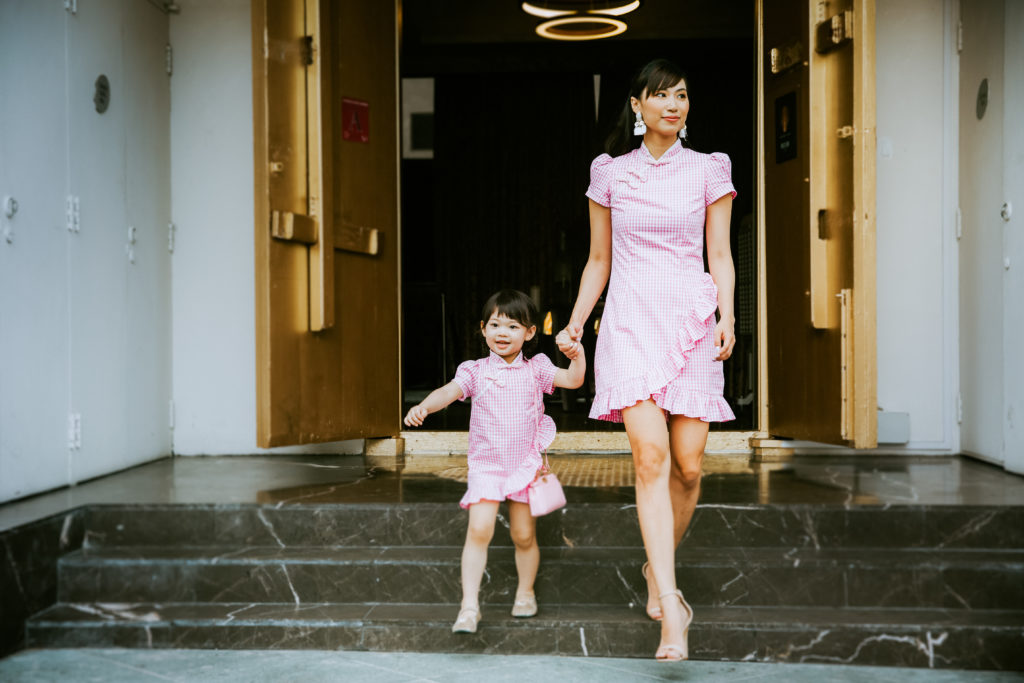 Add an element of fun with frills to liven up the traditional cheongsam with this matching Pink Gingham Cheongsam dress from Tullelove by Gwen.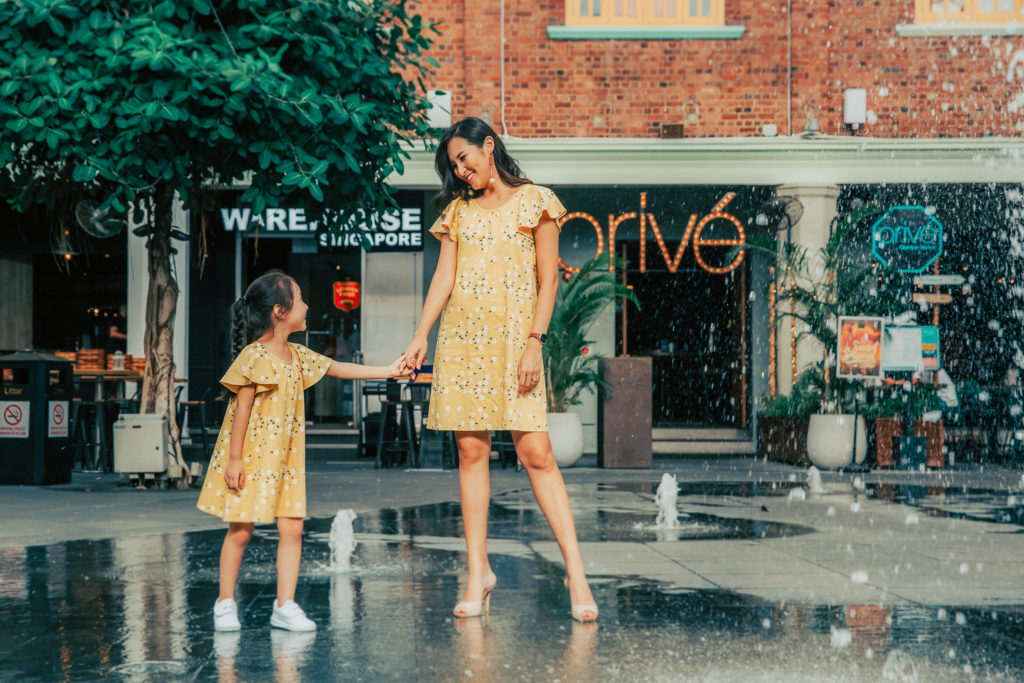 This Gingko petals and silver foil stars Ladies Swing Dress from Le Petit Society Gingko Series is just the cutest. It also comes with a matching swing dress for the little one and pom poms in the back!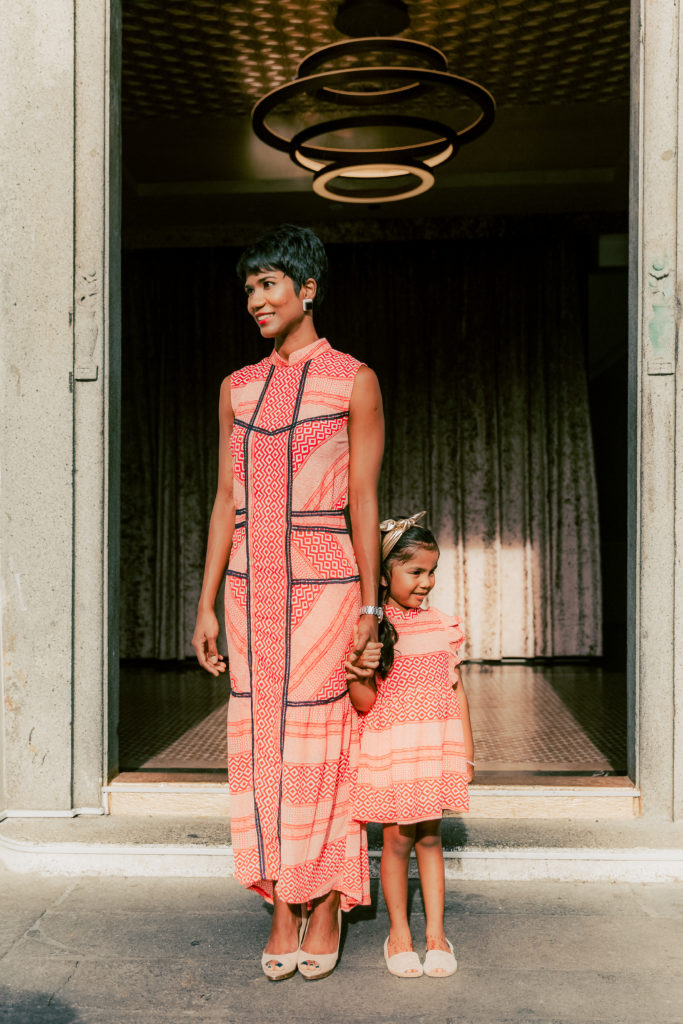 Get comfy for the New Year with this flowy maxi dresses and tribal prints are the way to go! Get the look from The Missing Piece with their Resort Maxi Cheongsam. Get matchy with their Lil' Resort Tribal Cheongsam for your little girl!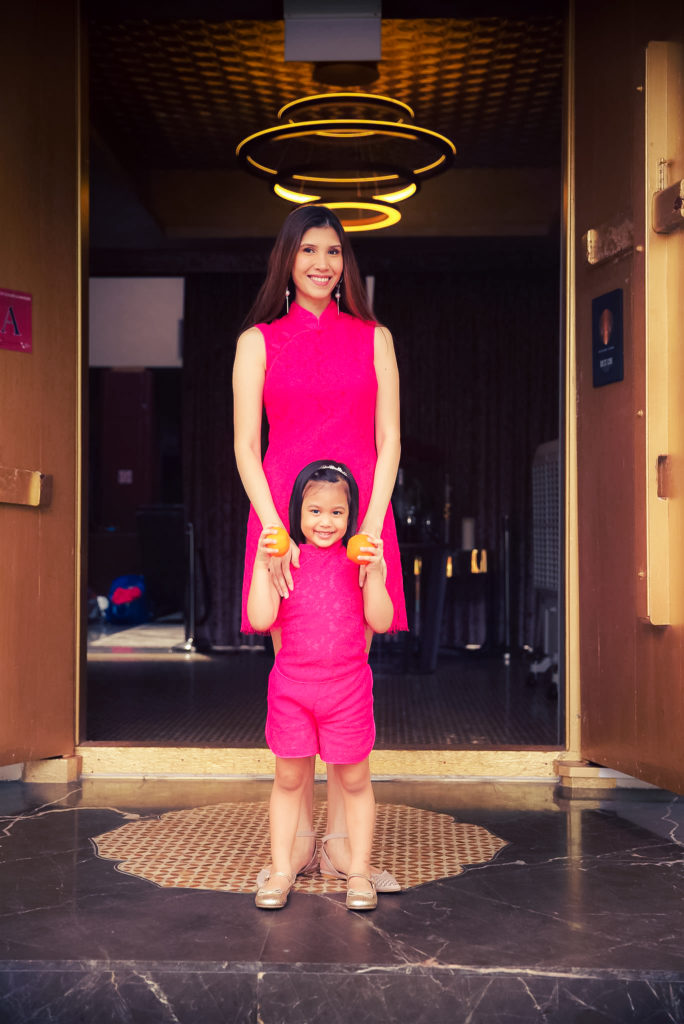 Rock this bright little lace number from Petite Couture. The Petite Rose shocking Cheongsam set is just darling to say the least.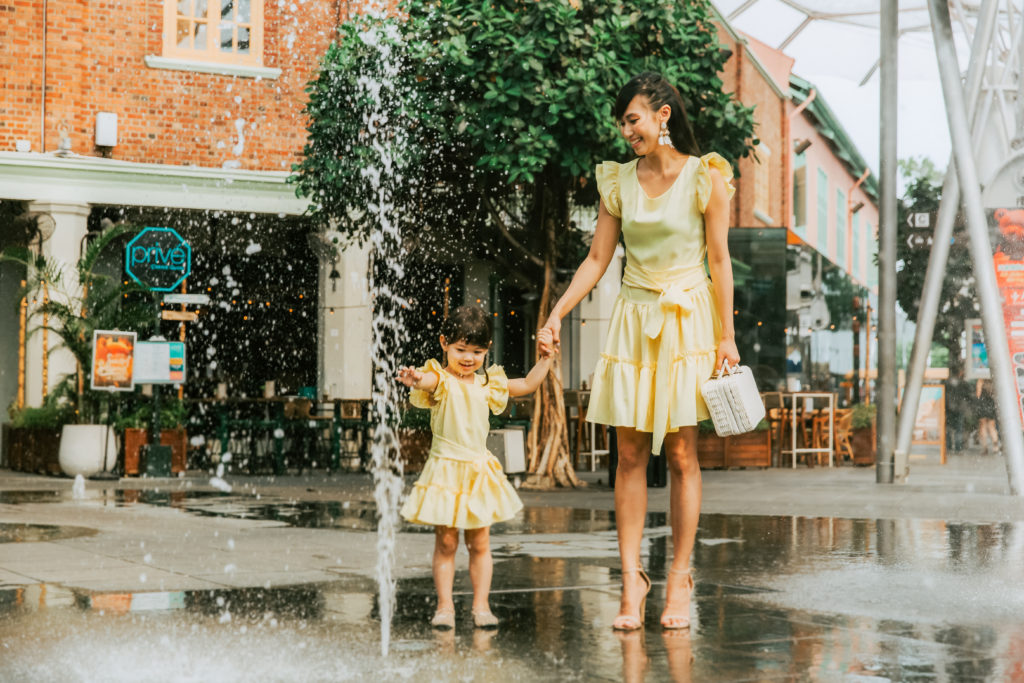 Rock auspicious colours this Chinese New Year with yellows and gold with Tullelove by Gwen's Yellow Frill Dress. Pair it up with this custom Basket Bag to complete the look.
More For Chinese New Year. 
How To Eat All You Want Without Blowing Your Diet Over Chinese New Year.
Unleash Your Wanderlust With These 2018 Zodiac Travel Predictions.
5 Places To Get Your Chinese New Year Goodies.
---
Oriella Onni, Mummyfique's peppy editorial assistant is navigating her way through life one glorious destination at a time. She loves exploring, music, crafts and cooking.