Given the old 'my kid could paint that' cliché, you might hope that children would feel a certain affinity with contemporary art. But alas, that's generally not the case.
However, many of the world's leading modern art museums are encouraging and inspiring the next generation to engage with art.
Booking.com the global leader in connecting travellers with the widest choice of incredible places to stay, brings you some of the most highly-rated cities for enjoying modern art with children in tow, alongside an unmissable museum in each destination.*
MONA In Hobart, Australia
Despite being frequently described and voted as the best contemporary art gallery in the world, the Museum of Old and New Art (MONA) in Hobart, Tasmania, is barely heard of outside Australia. What child wouldn't be won over watching the Poo Machine in the permanent collection; an installation by Belgian artist Wim Delvoye that mimics the function of the human digestive system, requiring feeding twice a day and defecating at 2pm on the dot?
The museum's benefactor has said he wanted MONA to become a 'subversive adult Disneyland' and the best part is you never know what to expect from a visit; on MONA's website, it says 'most likely when you come you will find a mouldy carrot and David Walsh passed out on the couch.' The building is also worth ogling and exploring on its own; a partially underground structure carved out of solid sandstone on the banks of the Derwent River. There's a brilliant ferry that whisks you upriver to the museum in 25 minutes, features on-board sculptures and is a great opportunity to see Hobart from the water. Admission to MONA for under 18s is free.
The Museum has its own accommodation, the cutting-edge MONA Pavilions; simultaneously very sophisticated, glamorous (with bathtub views of the Derwent River) and family-friendly.
Tate Modern In London, UK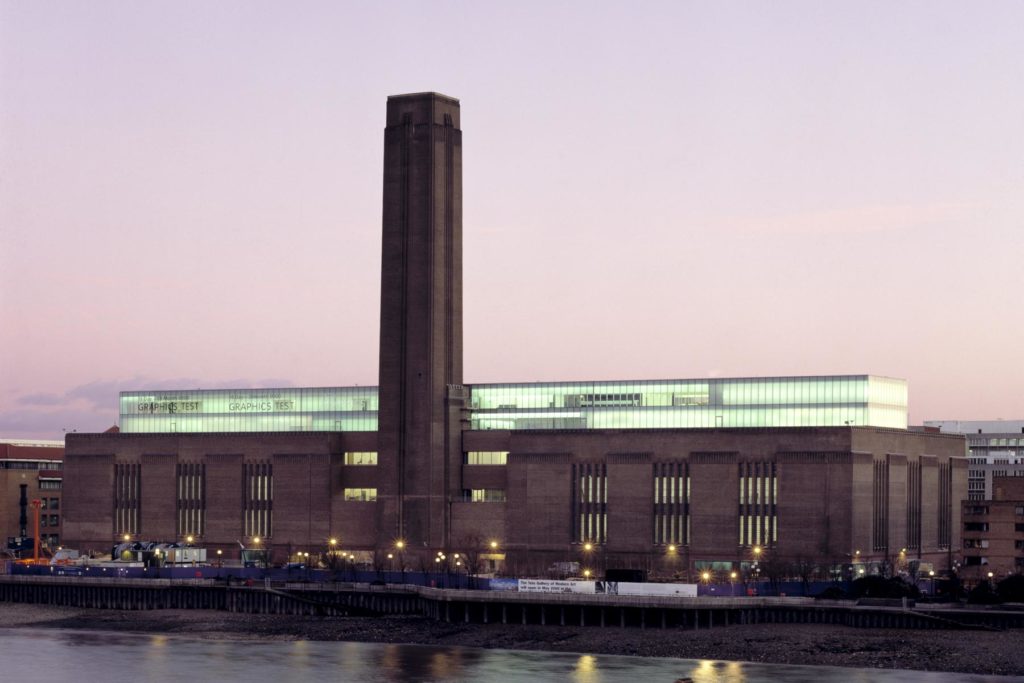 London's Tate Modern is one of the world's most family-friendly galleries. In its prime riverside location in a converted power station on South Bank, Tate Modern possesses a hypnotising sense of calm – thanks to its size, the natural light pouring inside and the green space all around the building. The gallery also has a notably relaxed and welcoming approach to its younger visitors, inviting children to sit on the floor and sketch, offering interactive exhibits, a digital drawing bar, a whole website dedicated to children's activities, and a year-round programme of family events.
There's a Family Visitor Host on hand during weekends and school holidays, a child-friendly café with unrivalled views across the river of St Paul's Cathedral, and most of the permanent exhibitions and the turbine hall installations are free and open to everyone.
Check into a Hop Art House apartment, just a short walk from the Tate Modern, with family rooms and plenty of space for running riot after a modern art day out.
Guggenheim In Bilbao, Spain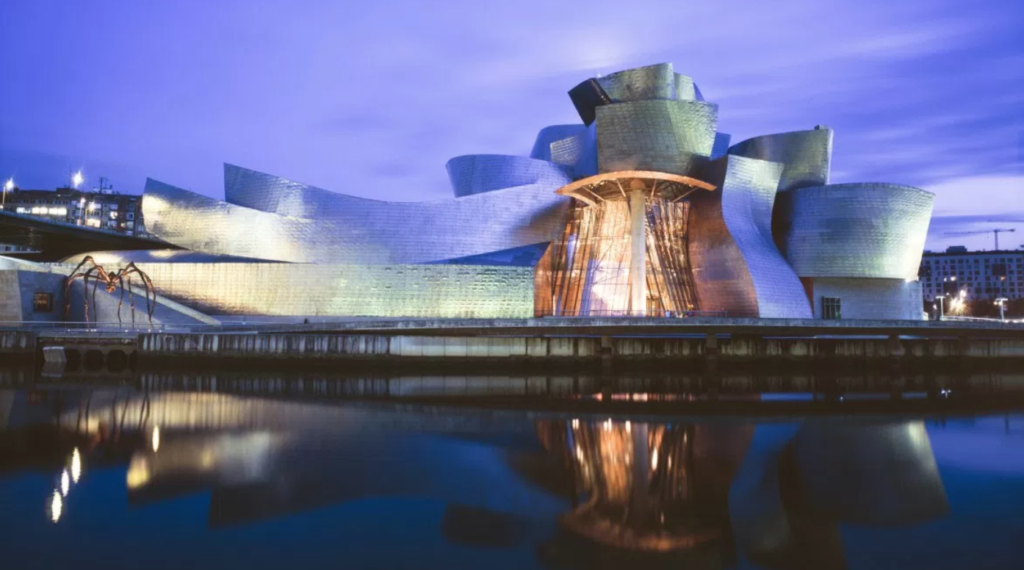 The sight of the Guggenheim building will stop children in their tracks; it's a futuristic, abstract architectural masterpiece made up of curved titanium panels, reflected on the water of the adjacent Nervion River in Bilbao. Standing in front of the museum, the giant spider sculpture, 'Maman', by artist Louise Bourgeois cuts an intimidating and intriguing figure, while children will no doubt love Jeff Koons' 'Puppy', a floral sculpture of a West Highland terrier playfully perched on the terrace.
In addition to a contemporary collection that will fire up young imaginations, the museum also hosts family workshops (some lasting for several days during school holidays), has an 'Art Corner' creative space, Baby Art (where babies are encouraged to awaken their senses through art), and an impressive outdoor playground.
Designed by Javier Mariscal, the Gran Hotel Domine Bilbao is a work of art in itself, with family-friendly rooms just opposite the Guggenheim.
MoMA In New York, USA
Don't be put off by MoMA's lofty reputation, this prestigious contemporary gallery in NYC does a great job of inspiring and welcoming youngsters. There is an Education and Family Information Desk where you can pick up free family guides and find out about the Family Programs schedule, including the free 'Closer Look for Kids' event, involving discussions and activities connected to contemporary art.
There's also a MoMA Art Lab in the educational building, with lots of hands-on, interactive activities for visitors as young as four, and engaging audio tours tailored to both children and teenagers.
Book a family room at 3 West Club Hotel and you'll only have to carry tired children 200 metres home from MoMA.
MACBA n Barcelona, Spain
If the main struggle in taking your children to a gallery is trying to stop them touching, licking or sitting on the art; take them to MACBA (the Barcelona Museum of Contemporary Art). Here, there's an area designated for children, people with visual or hearing impairments and anyone with a compulsive curiosity, where you can touch all the installations, sculptures and paintings of your heart's content.
There's also a free app for phones and iPads offering stimulating audio, video and visual content, as well as regular family workshops, children's activities, plenty of space outside for running around and features like projected animation on the walls.
Check into Hostal Grau, a family-run, eco-friendly hotel just 350 metres from MACBA.
*Data scientists at Booking.com used internal data to uncover the top destinations for 'modern art' according to family travellers with children.
---
Booking.com connects travellers with the world's largest selection of incredible places to stay, including everything from apartments, vacation homes, and family-run B&Bs to 5-star luxury resorts, tree houses and even igloos.