Christmas isn't complete without gingerbread cookies and founder of Plain Vanilla Bakery, Vanessa Kenchington, shares her gingerbread cookie recipe with Mummyfique.
Ingredients:
400g all-purpose flour
1 tablespoon cocoa powder
¾ tsp baking soda
1 Tbspn ground ginger
2 tspn ground cloves
2 tsp ground cinnamon
½ tsp ground nutmeg
½ tsp salt
1 tspn ground black pepper
180g unsalted butter
125g dark brown sugar
1 egg
140g black treacle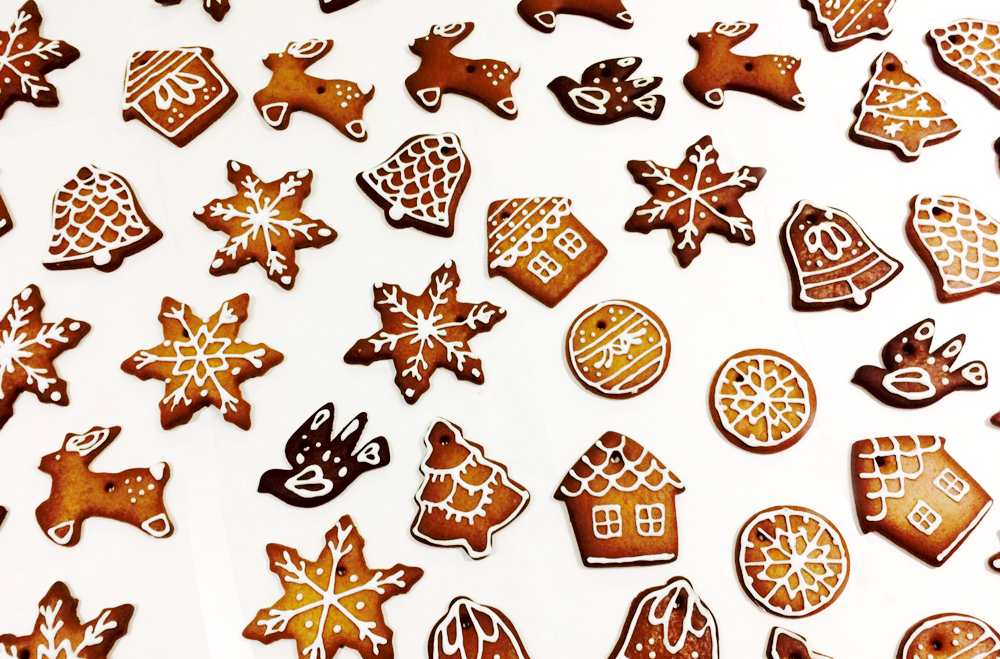 Method:
1. To make the dough, first sift the flour, cocoa powder, baking soda, ground spices, salt and pepper in a small bowl and set aside.
2. Using a paddle attachment in a mixer, beat the butter and sugars on medium speed until it is smooth and creamy. Scrape down the bowl. With the mixer on low speed, add the egg followed by the treacle; let it beat until the egg and treacle are well incorporated. Scrape down the sides of the bowl.
3. With the mixer turned on to low again, add the dry ingredients bit by bit until well mixed and the dough pulls away from bowl. Remove the dough from the bowl and wrap it with plastic wrap. Store it in the fridge overnight.
4.When ready to bake, turn the oven on to 170 degrees celcius. Line a baking tray with parchment paper. Remove the cookie dough from the fridge and place on a floured surface. Using a rolling pin, roll out the dough about 5mm thick and then using your desired cookie cutter, cut out the shapes preferred. The larger the cookie, the thicker the rolled dough should be. Make sure you roll it as evenly as possible so that you can be sure the cookie bakes consistently throughout.
5. Place the cut cookie shapes on the lined baking tray and bake for 12 to 15 minutes. The exact baking time will be determined by the thickness and size of your cookie.
6. Once the cookies have been baked and are ready, remove the trays from the oven and allow to cool completely before devouring the baked cookies.