Music has been extensively studied and venerated throughout human history for its ability to both entertain as well as heal. Research has revealed how listening to music can potentially have therapeutic effects on a range of mental and physical health conditions, or merely as a way to cope with everyday life. Aside from listening to music, creating music, be it solo or with a group of friends, is a fantastic way to relax, recharge and take the stresses out from the everyday.
Tanglin Community Club (Tanglin CC) offers three music studios, one large on the ground floor and two smaller studios upstairs. 'The Underground' features a bigger space that allows for small performances or jam sessions with different bands.
The underground studio is huge and it feels like we're performing on an actual stage! – Sandy, Singer from The Wild Roses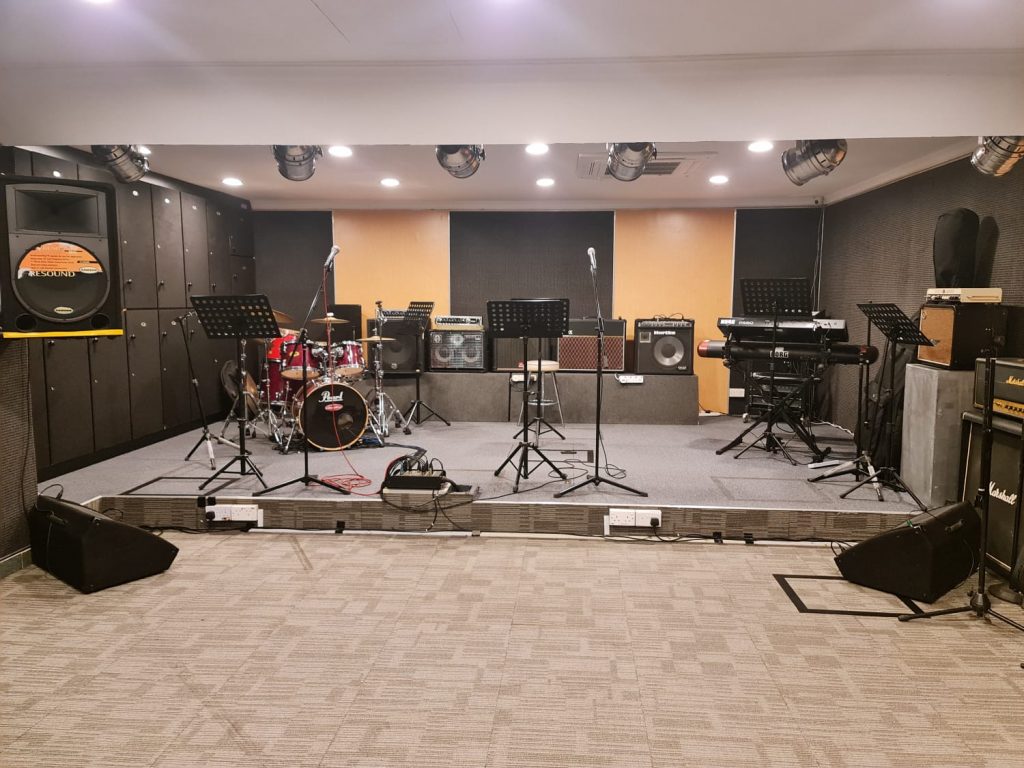 All music studios are catered towards band rehearsal with each of them being equipped with one drum set, two guitars and amplifiers, one bass guitar and amplifier, one set of keyboards plus a sound system with microphones for the singers.
The studios are cosy, well-equipped and well-maintained! – Izzat, Guitarist from P2F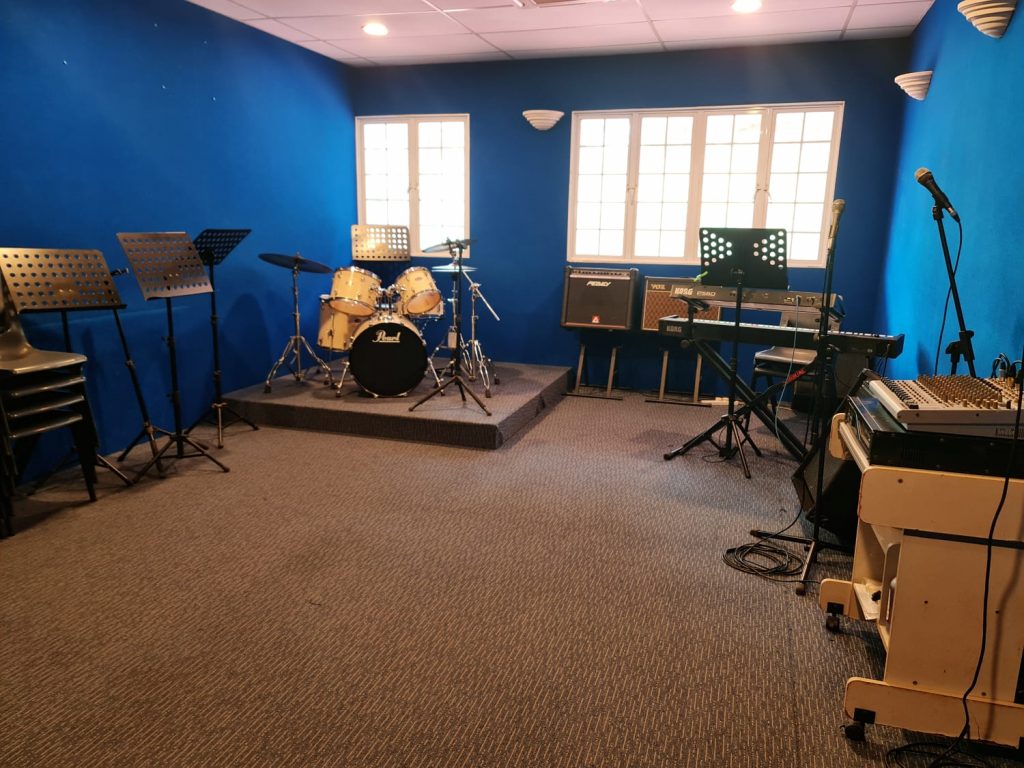 Music studios at Tanglin CC are for the exclusive use of music club members and the Tanglin Music Club has about 350 members before the pandemic. With the current easing of safe management measures, members of the club are gradually returning. The goal of the music club is to provide an affordable means for musicians or aspiring musicians to jam, practise, and coach. What's more, any type of musicians are welcomed to join the club and book the studios. Therefore, these studios are great whether you're a band or a solo performer. Lifetime membership is free!
David Ng, Tanglin Music Club's Chairman says, "Tanglin Music Club is a gathering place for musicians from all walks of life, where memories past or present can be celebrated. Our jam sessions take place every weekend. They encompass Jazz, Blues, Rock, and Pop genres where musicians can drop in and jam with each other. As well, we are run by very competent band leaders and they are always warm and encouraging to new as well as older players. What's more, the music club has now become a melting pot for all genres and ethnic groups of music. There are also Malay and Chinese bands performing there regularly too."
The Jam sessions are fun and it's always nice to mix around with the other musicians. – Paul, freelance bassist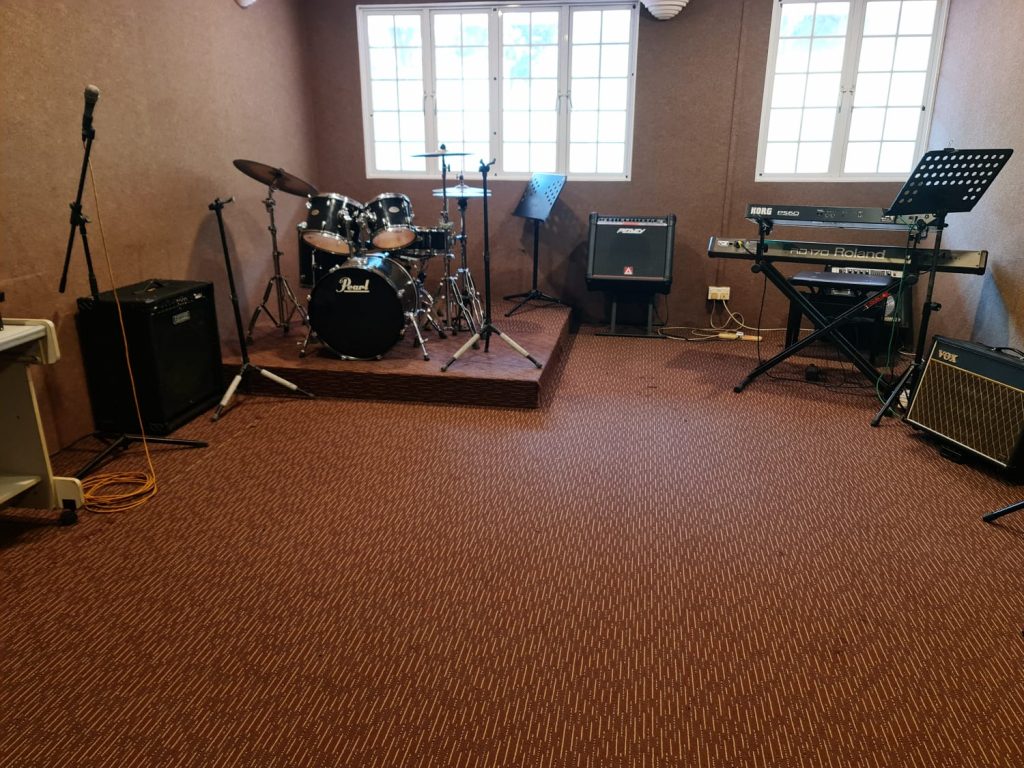 With three well-equipped music studios to choose from, making, creating and enjoy music at Tanglin CC has never been easier. Simply join the Tanglin Music Club and start your journey today! For more information, visit https://www.onepa.gov.sg/cc/tanglin-cc.
Tanglin Community Club
245 Whitley Road, Singapore 297829
+65 6251 3922