The Pokemon Go mania has officially taken over Singapore. Here at Mummyfique, we've fully embraced the game — after all, if you can't beat them, join them — and it's actually rather nice to see so many families taking the opportunity to venture out together to 'Catch 'Em All'. But with young children in tow, safety is definitely a primary concern. Which is why we've put together this list of pokestops in Singapore that aren't just great for catching pokemon but that are also kid-friendly enough for the little kids to run around while getting exposed to some cultural and national landmarks as well.
Botanic Gardens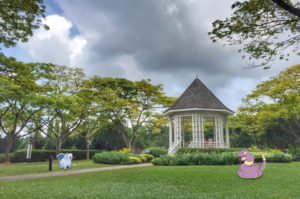 Botanic Gardens, our very own UNESCO World Heritage Site, is an absolute hotbed of pokestops. It seems to be the only place in Singapore to catch Voltorbs as well. The children will enjoy running around the green spaces and a visit to the orchid gardens also makes for a fun yet educational treat. Our top tip: on some Sunday evenings, the Singapore Symphony Orchestra plays at the Bandstand — creating the perfect backdrop for picnicking families.
Henderson Waves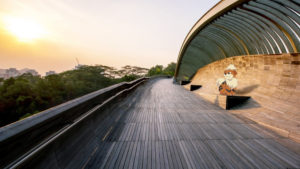 This iconic bridge is part of the 9km Southern Ridges trail and it is also a Gym! This is a great track for long family walks and is surprisingly stroller friendly too.
Parks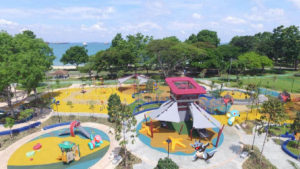 The various parks in Singapore have a good concentration of pokestops. What we love is the extra effort that National Parks has put in the last few years to make our parks truly engaging for families. From East Coast Park to West Coast Park to Pasir Ris Park, these sprawling swaths of greenery all boast large well-maintained playgrounds that are a great way to keep the children entertained while you get some exercise walking between pokestops. The recently opened Marine Cove Playground with its inclusive play areas has been a hot favourite on our to-go list, Pokemon hunting or otherwise.
Park Connectors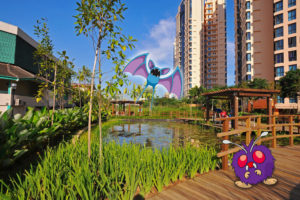 These linear parks can be found islandwide as part of a movement to create green corridors around Singapore's canals. They are also teeming with pokestops. We love that these long spaces are not close to any roads so active kids actually have the space to roam free. Many of these cut through heartlands and are much more accessible than the parks. If you are lucky, some (like Alexandra Canal linear park) of them are gyms and stops placed right next to each other.
Wildlife Reserves Singapore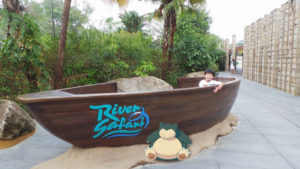 All of the reserves — the Singapore Zoo, Night Safari, River Safari and Bird Park — have fully embraced the pokemon mania, releasing Pokemon Go versions of their park maps. It's really quite a match made in heaven: while clocking the steps within the park, you get to check off pokestops, catch wild pokemon, and learn about real wildlife while you're at it.
Singapore Zoo Pokemon Map HERE
Night Safari Pokemon Map HERE
River Safari Pokemon Map HERE
Jurong Bird Park Pokemon Map HERE
Malls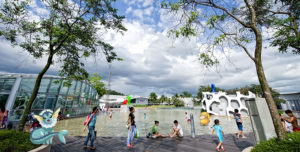 Singaporeans love to shop so its unsurprising to find that mall operators have gone out of their way to create amazing family spaces within their buildings. And guess what, many of them are pokemon hotbeds. In a recent visit to Vivocity for example, (which by the way is full of lures), we found that there were three pokestops that can be accessed from within Toys "R" Us itself. Malls offer something for everyone: dads can have a drink while mums shop and if you visit malls such as Vivocity and WestGate, there are large free play areas for the kiddos as well.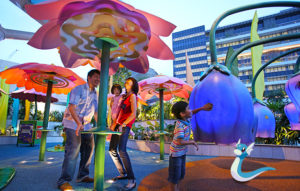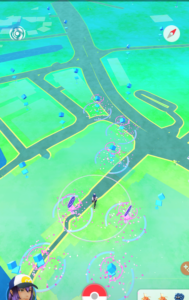 Chinese Garden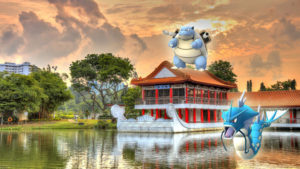 Set in the Jurong Lake district, the Chinese Gardens is designed in the style of imperial gardens to integrate traditional Chinese architecture with the natural surroundings. Iconic structures like the twin pagodas and the arch bridge are a cultural treat for the little ones. It is also rumoured to house spawning locations for rare pokemons such the Blastoise and the Gyarados.
So what's stopping you? Go forth and Catch 'Em All but remember to stay safe and have fun while you're at it!