Hello babies! It's been a happy start to the year for many celebrities with many stars welcoming new bundles of joy into their lives. Here's a round up of who gave birth in January and how they announced their happy news to the public.
Ruby Lin
A simple foot print, that is how Ruby Lin, who is known for her role in My Fair Princess, let the world know that she had welcomed a healthy baby girl on 6 January 2017 via caesarian with husband Wallace Huo by her side at Chung Shan Hospital in Taipei. The first-time mum cried when she first heard her daughter cry, has been reported as saying her little princess has two dimples (one from each parent), and that as a first-time dad, Wallace couldn't stop carrying her. Interestingly enough, Ruby rejected gold presents from well-wishers, stating that she didn't want her friends to waste their money, and the couple have said that they can't wait to have their second child.
Angelababy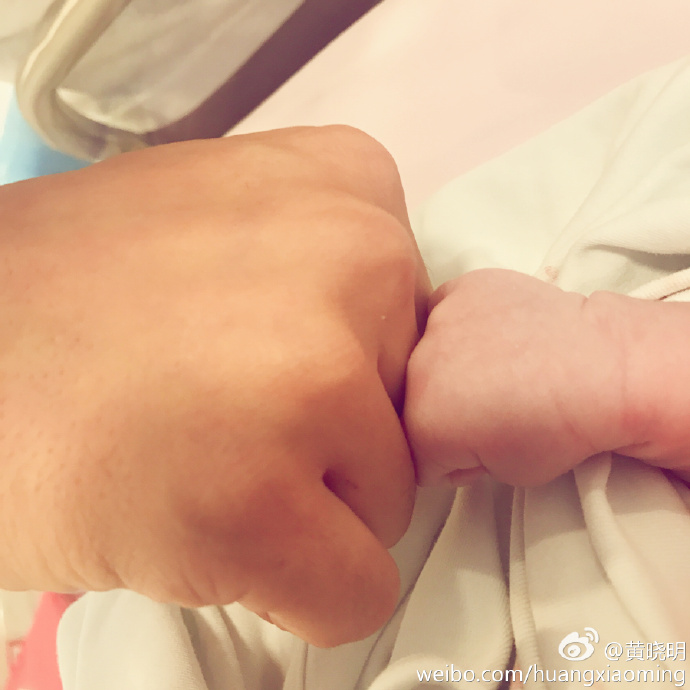 The multi-hyphenate and her hubby Huang Xiaoming welcomed a baby boy on 17 January 2017 in Hong Kong. According to Xiaoming, both the mum and bub (adorably nicknamed Little Sponge) are doing well. We love how the proud dad shared a cute photo of him fist bumping his son on his personal Weibo account (as pictured above). To ensure a smooth delivery and that her body was in tip-top condition, the actress took tonics a month before she was due to ensure that her baby had only the best.
Yvonne Lim
What a heartwarming way to announce the arrival of a new darling to the family that shows that a beautiful start of bonding between father and daughter. Mum Yvonne Lim welcomed Little Alexa Tien on 6 January with two of her best friends who flew all the way from Singapore to be with her. According to her husband Alex, Hong Huifang had already made plans to fly to Taipei to be with Yvonne, but Zoe Tay came along as a surprise for extra support. Despite similarities to Alex's name, Yvonne was actually the one who came up with the name Alexa.
Geri Halliwell
There's no gentler touch than that of a mum, like this first public announcement of Geri Halliwell's son, Montague George Hector Horner. Born on 21 January, his name is reportedly a tribute the late George Michael, who was a dear friend of Ginger Spice. The little one also shares a birthday with Geri's former bandmate Emma Bunton (Baby Spice)!
Eva Huang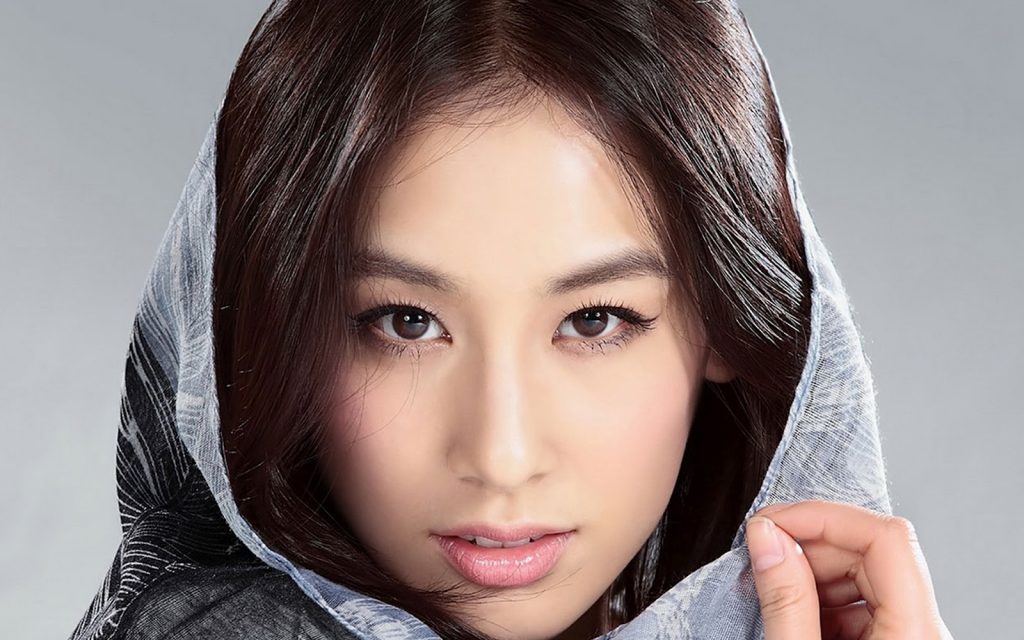 The Chinese actress has reportedly given birth to her second child in Vancouver, Canada, with Yang Zi, her husband of ten years. She will be returning to work in China after her confinement period is over.
Janet Jackson
After famously putting her tour on hold to focus on her pregnancy, Janet Jackson gave birth to son Eissa on 3 January this year, as announced by her rep. The superstar has since been seen leading a luxurious life, heading out for baby clothes, having her mum and brother Jermaine by her side, and is reportedly being waited on hand and foot, ensuring her and Eissa's every need is taken care of.
Peta Murgatroyd
Though she hasn't posted any photos of her new baby on her Instagram account, we love how she has turned the focus to her post-partum journey after giving birth to her son Shai on 4 January. She regularly posts photos of her current shape, and how proud she is of it, bucking the usual trend of celebrities giving birth and going into hiding, before re-emerging looking like their pre-pregnancy selves. She also constantly provides words of support to other mummies going through the same journey and is one inspirational mama for talking openly about what most people don't.
Want to know which other celebs gave birth recently? Click here.