Just when you thought you're done with that incredibly difficult task of picking out your baby's name, then comes the next essential (but unfortunately, often mind boggling) task of designing your bundle of joy's nursery.
We're not going to sugar coat it. It's not easy. Plus, the whole process can sometimes be overwhelming what with all the countless themes and colour palettes to work with. But, it is also a lot of fun!
One of our favourite themes this year has been inspired by our love for our furry friends. In this piece, you'll find five reasons why we think an animal-themed nursery is the way to go.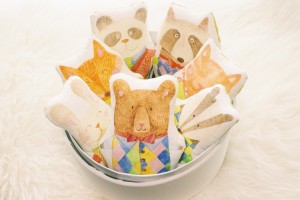 Handmade Printed Rattles from The Fox In The Attic
1. Never goes out of style
One of the most classic and relatable themes, you can rest assured that you won't be scrambling to redecorate the nursery in two years' time just because that particular colour scheme is no longer trending. This theme is a #timelessclassic.
2. Gender neutral
Good things come in pairs so why stop at only one kid? Instead of going through the hassle of doing up his-and-hers nurseries in the event you have kids of both genders, an animal themed nursery is gender neutral and while offering many interactive and educational experiences.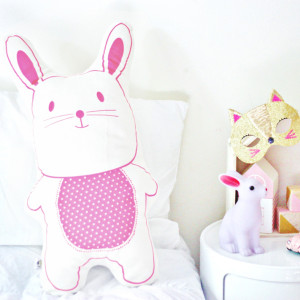 Hand-printed Bunny Softie in Pink from Babee & Me

3. Best companions ever
Your minifiques will never feel lonely with the companionship of so many adorable furry friends. When you're tied up at work, these colourful and fluffy animal friends will be a source of comfort.

4. The best story-telling spot ever
Let your kids' imagination run wild and join them in creating make-believe characters and animated stories in the animal-filled space. Who knows, he/she just might be the next best-selling author in the near future!

5. The happiest place in your home
Filled with an array of bright colours, happy animal faces and jovial laughter from your precious little ones, there's no doubt that an animal-themed nursery will be the cheeriest spot at home.

SHOP THE STORY:

Support a working mother by buying one of these beautiful animal-themed items, all of which have been lovingly handmade by a mother.

From Fox In The Attic:

[products ids="1351, 1352, 1353, 1357, 1358, 1359, 1360″]

From Babee & Me

[products ids="214, 216, 218, 220, 222, 224″]

From Appi Studios

[products ids="231, 230, 233, 235″]