With some than 1.3 million followers on Instagram and more than 3 million subscribers on YouTube, social media fitness entrepreneur Cassey Ho (better known as @blogilates) certainly knows a thing or two about staying in shape. Her brand of POP Pilates isn't just fun but is known to be really effective as well. So we sat down for a chat with her about keeping fit and got her to share a little workout routine that we think is just perfect for all you busy mums out there.
Melissa Lwee-Ramsay: A lot of our readers are mums who have very little time, can you share with us why Pilates is an easy yet effective way for them to stay fit?
Cassey Ho: The great thing about POP Pilates is that you don't need cardio machines or big equipment to get fit. You don't even have to leave your house or get a gym membership. POP Pilates doesn't require anything but a yoga mat to cushion your body against the floor. All of the exercises utilise your body weight to slim down your waist, firm your abs, lift your booty, tone your arms and sculpt your legs. You will truly transform your physique in a way you never thought possible.
With summer underway, can you share some healthy nutrition tips for mums who wish to get beach ready?
Nutrition and eating a healthy diet is essential. You can't out-exercise a bad diet. So, try to eat whole foods that are unprocessed; real food from the earth such as fruits and vegetables. Zespri SunGold Kiwifruit is one of my favourite fruits because of its high Vitamin C content which helps fuel my day and keeps me feeling full between meals. It also helps relieve bloating because it's rich in fibre — essential for those days when you're in a cropped top or bikini!
If you only had 15 minutes a day to work out, what would it entail and why?
I would combine high intensity exercises with POP Pilates' strengthening moves. The high intensity moves burn fat and help with heart health, while the Pilates moves will tone and strengthen my entire body. It's the perfect combo to get a crazy sweat while firming up my muscles.
Can you please share with  us four to five exercises that busy mums can do in the comfort of their own homes?
1) Plank Jacks
This is a great move for cardio benefits and total body strengthening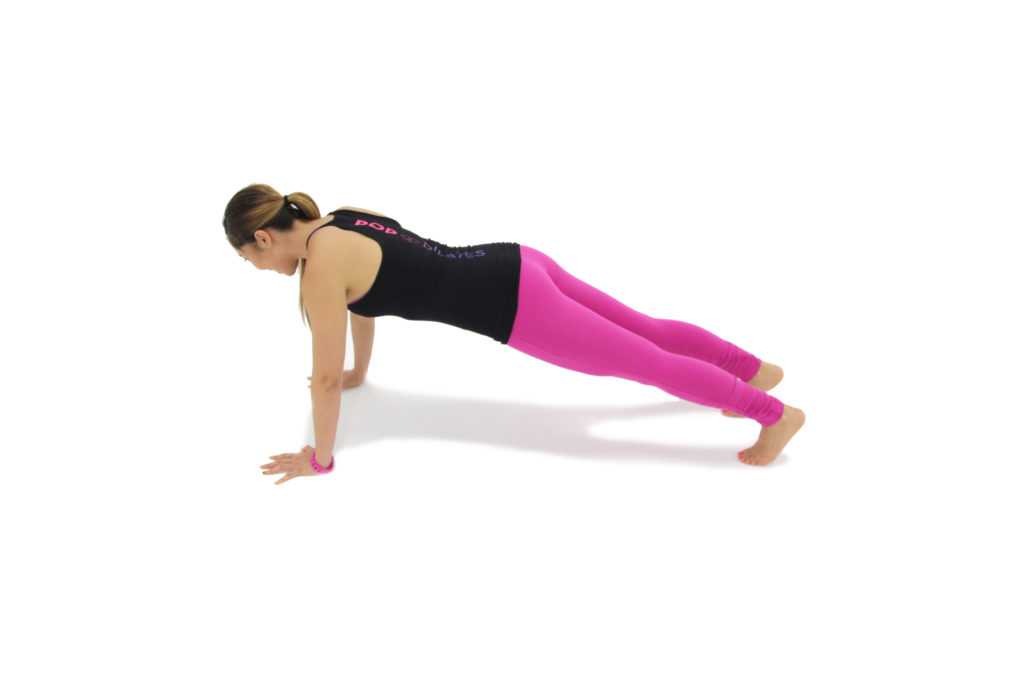 (a) Start in full plank with the body forming a straight line from shoulders to ankles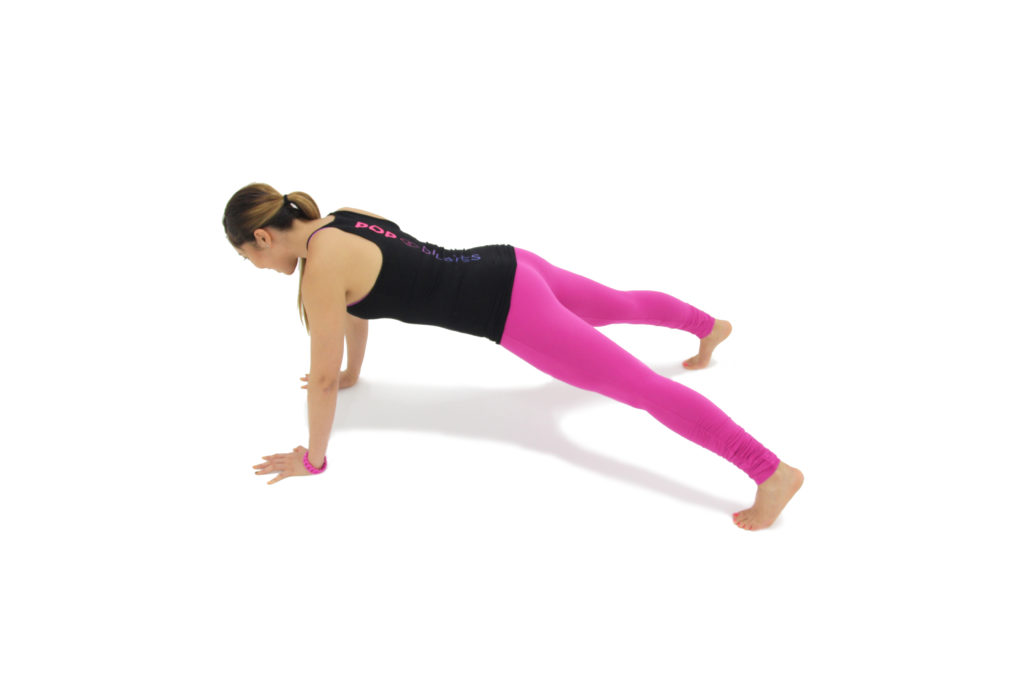 (b) Contract abs to engage core, keep upper body still as you jump feet out and in
2) Plié Squats
This exercise works your inner thighs and glutes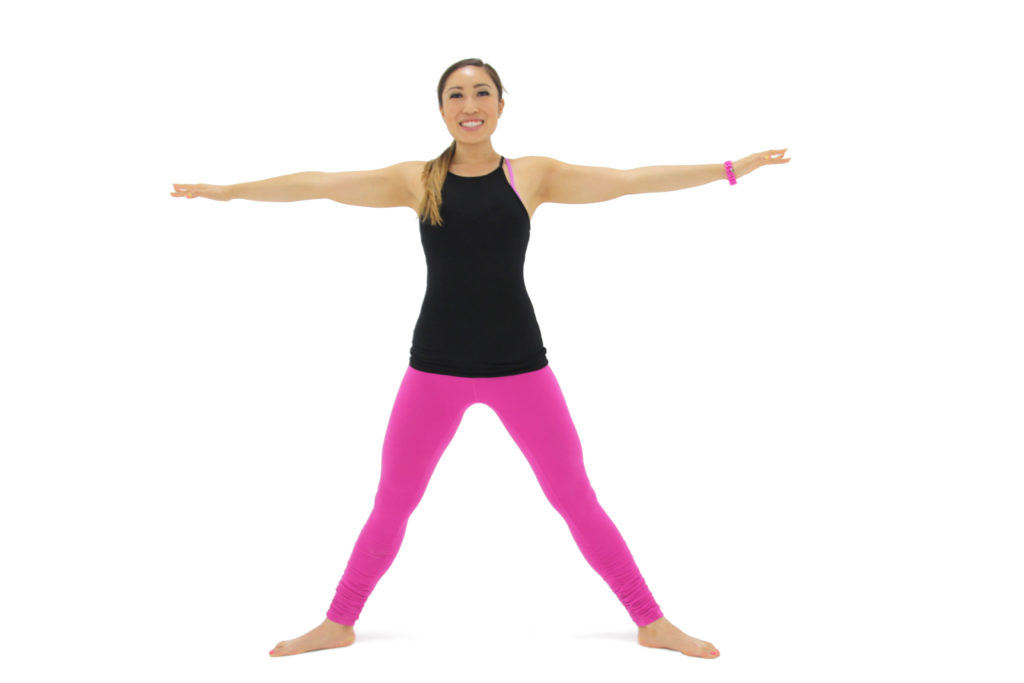 (a) Bring knees out wider than hips, pointing toes out on an angle. Bring arms out long and wide, relax shoulders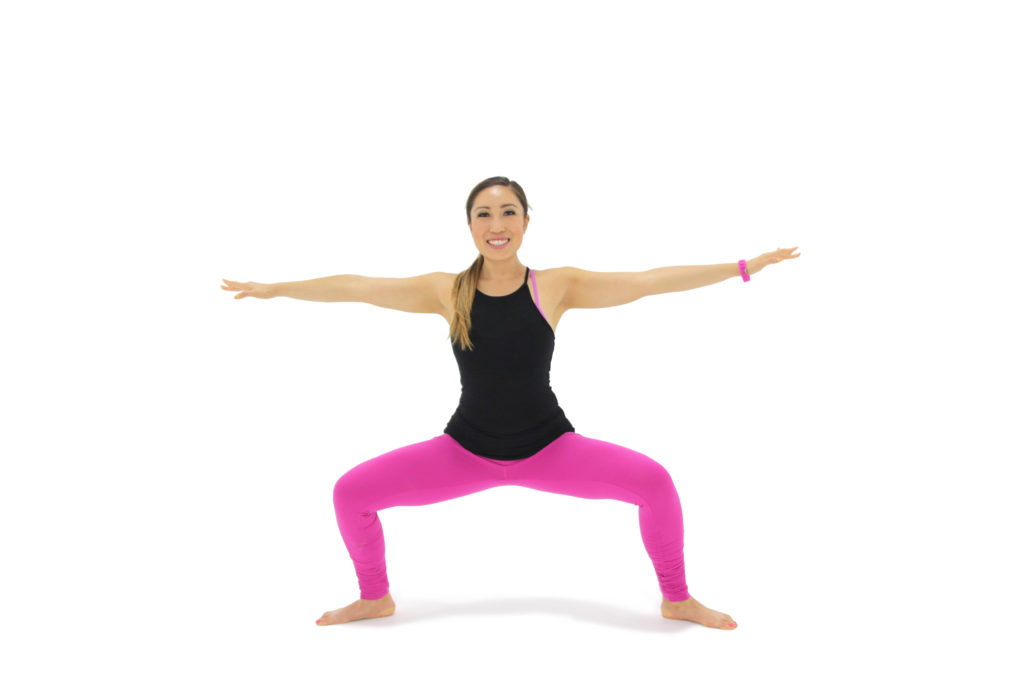 (b) Sit down into a squat as you keep upper body tall, engage core
(c) Squeeze inner thighs towards one another on the way up
3) 1-2-3 Crunch
Works your upper and lower abs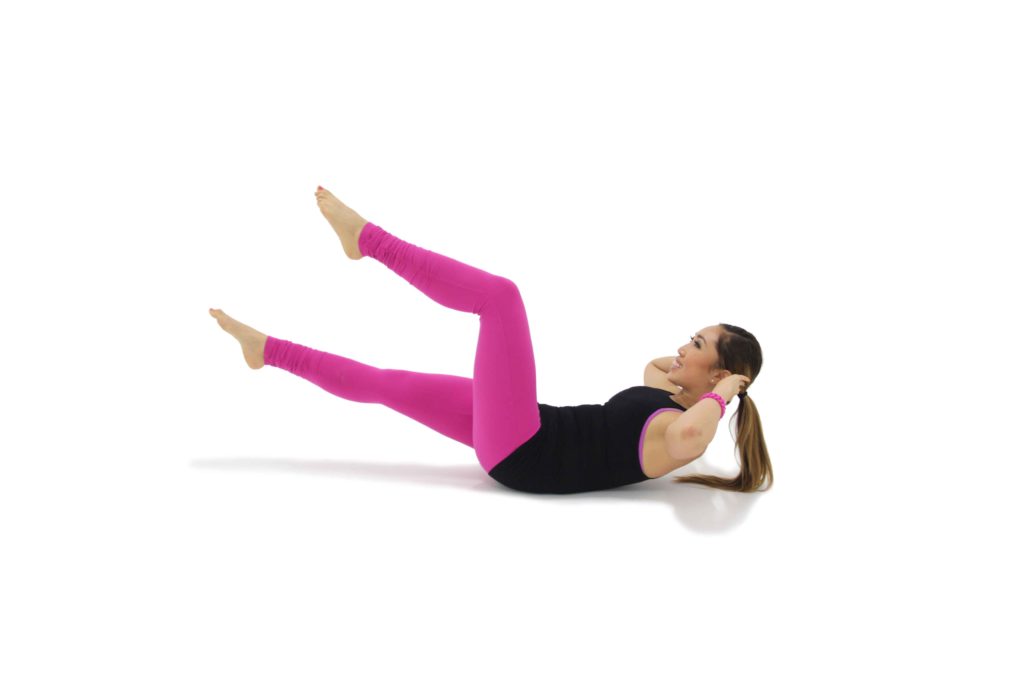 (a) Lay on your back, bring knees over hips, legs bent at 90 degrees
(b) Lift head, neck and shoulder up with hands lightly behind your head, elbows wide
(c) Do bicycle legs three times, stop at the hip and then crunch while lifting shoulders up
4) Hip Twist Butt-Up
This move strengthens your entire core, abs, obliques and lower back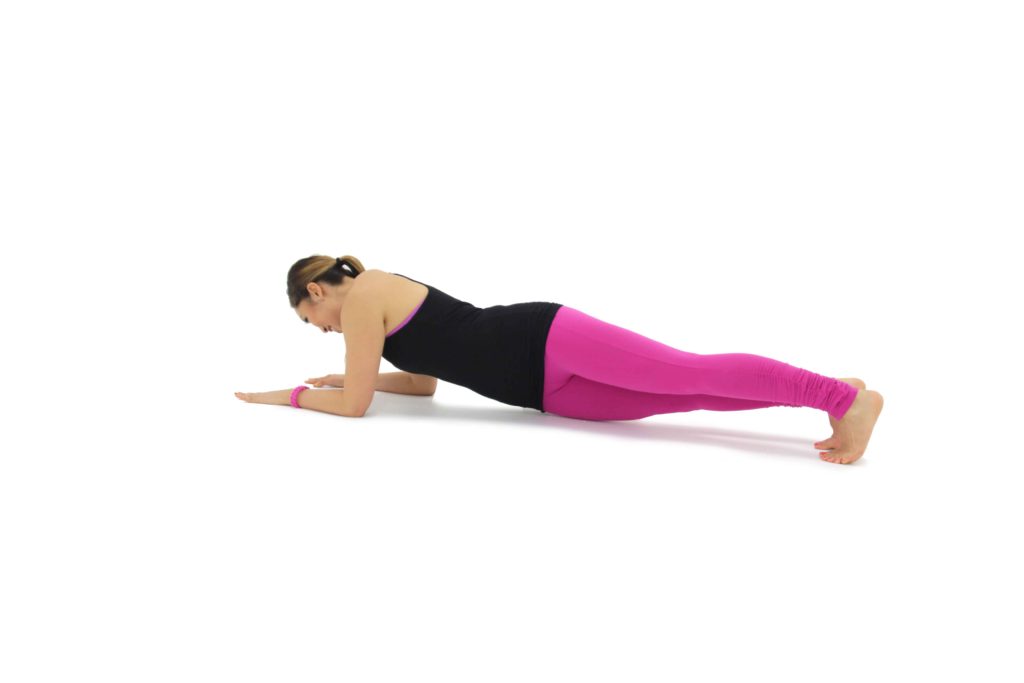 (a) From forearm plank, drop the hips toward one side and then go back to the centre
(b) Drop to the opposite side and then go back to the centre again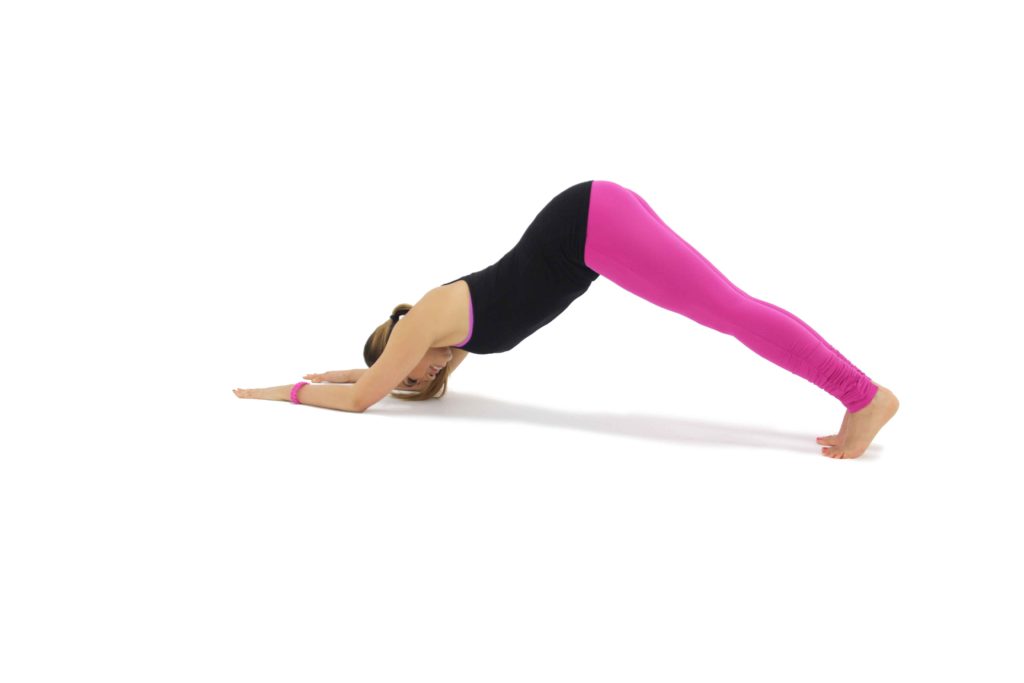 (c) Push butt up to get a stretch down the back of the leg and return to forearm plank
5) Oil Riggers
Oil riggers strengthen your chest and triceps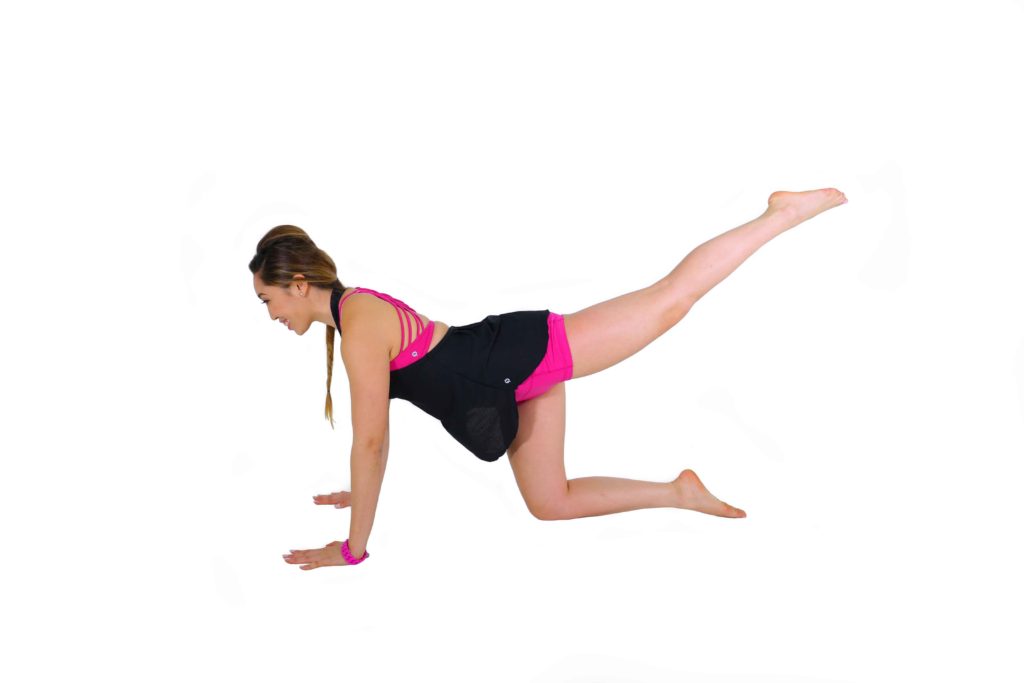 (a) On all fours, with knees under hips, and shoulders, elbows, as well as wrists in line (arms extended), lift one leg until hip height with a pointed toe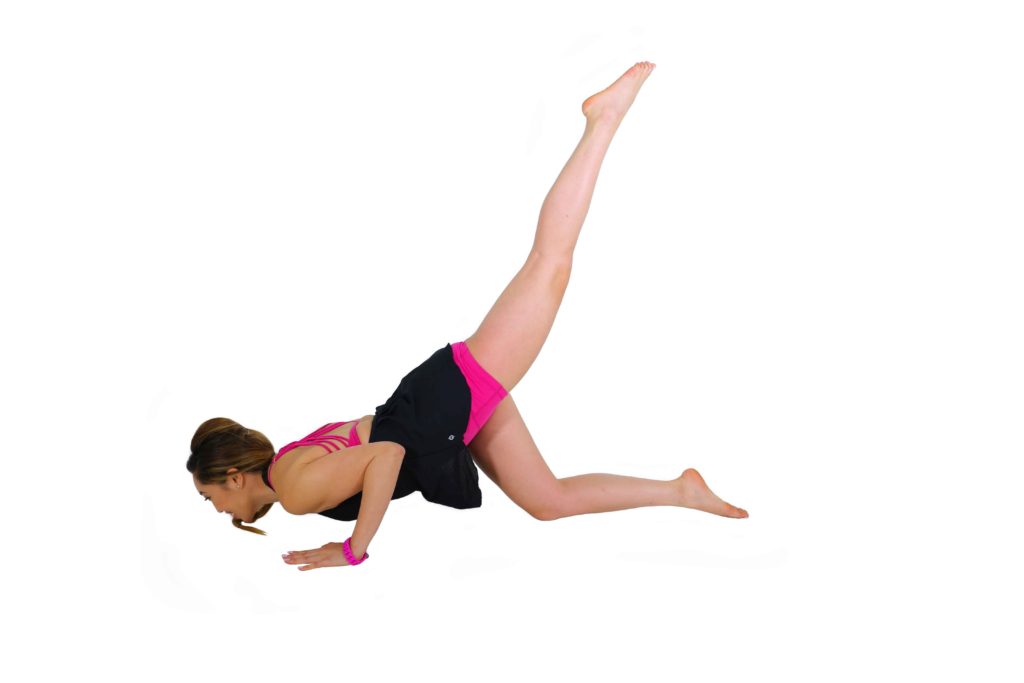 (b) Keep elbows close to the body as your perform a triceps push-up, bringing your chin down towards the mat and kicking your extended leg up. Return to starting position
*Modification: Lower to forearms instead of full triceps push-up
For more exercise tips check out our Mummy & Baby workout story and for pregnant mums, this story featuring some pre-natal Barre poses that can be done at home.