Every Halloween, people worldwide dress up as their favourite fictional characters. This year, many wore matching costumes with their loved ones. Let's see them!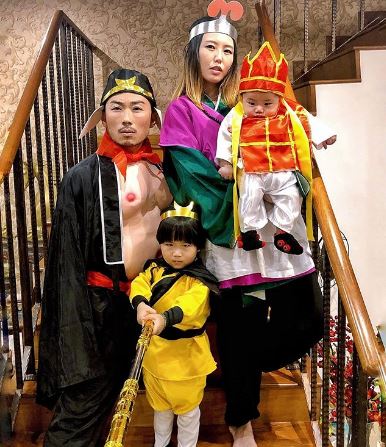 Singer-songwriter Tay Kewei along with hubby, singer Alfred Sim and their two kids dressed up as characters from the evergreen Chinese novel Journey To The West. Alfred was Pigsy, Kewei was Sandy, elder son Momo was the iconic Monkey King and their baby boy, nicknamed Xiao Pian Pian, was Tripitaka. What an adorable family!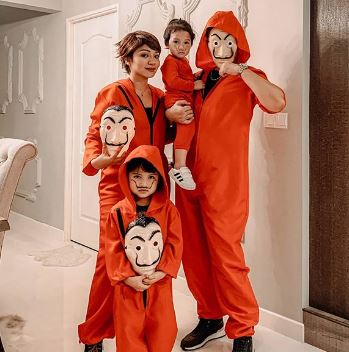 Interior designer duo Estee and Zaki were Money Heist characters, with Estee being Tokyo, donning her pixie cut hair. Their two children, Maya and Zayn, also joined along and even stayed in character with their fierce expressions.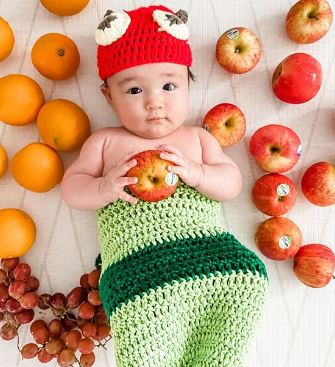 Co-founder of WeBarre, Anabel Chew dressed her adorable 5-months old baby girl Ari as the caterpillar from popular children's book, The Very Hungry Caterpillar. Baby Ari wore a knitted green costume, complete with a red beanie with eyes for the caterpillar's head. We are hungry for more of baby Ari!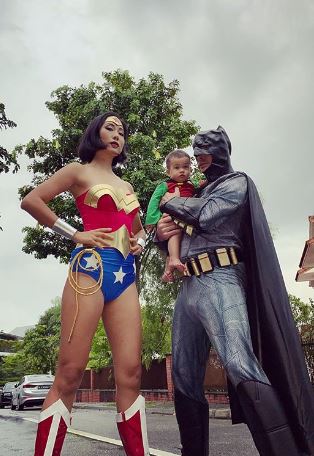 TV producer Jamie Qian Qian, along with hubby Anthony and baby Archie dressed up as DC characters Wonder Woman, Batman and Robin respectively. The trio looked amazing in their costumes – one could say, justice was served!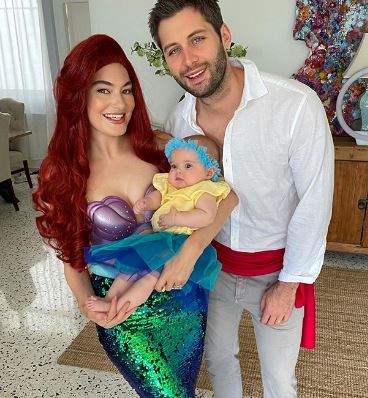 Actress and model Brie Benfell lived her princess fantasies as Ariel the little mermaid. Baby girl Thea was Princess Ariel's best friend, Flounder and her hubby Matt was naturally dressed as Princess Ariel's true love, Prince Eric. How cute!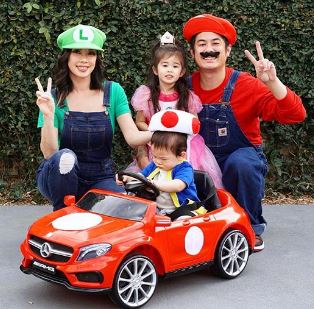 Californian YouTuber Christina Ma, or more commonly known as AntandChristina on YouTube, and family dressed up as Nintendo's Super Mario characters. Christina was Luigi, husband Ant was Mario, their daughter Leia was Princess Peach and their son Enzo was Princess Peach's loyal attendant Toad. The focused look on Enzo's face is too cute to ignore!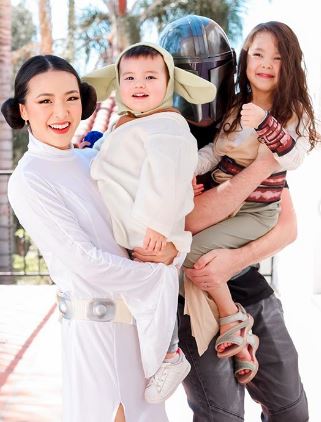 Lifestyle and beauty YouTuber Jen Chae and family were Star Wars characters for the day. Jen was Princess Leia, her husband Benjamin was Darth Vader and their kiddos, Aria and Ezra, were Baby Yoda and Rey Skywalker respectively. The force was definitely with this family for Halloween.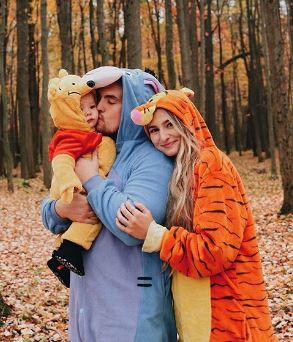 Hannah Marwood, known as Stuff Hannah Does on Instagram and founder of Rad Earth Supply fashion company, dressed up as Winnie-the-Pooh characters. Hannah was Tigger, her hubby, Eeyore and precious baby boy was Winnie-the-Pooh. It was her baby boy's first Halloween and his chubby cheeks definitely left a mark on everybody's minds.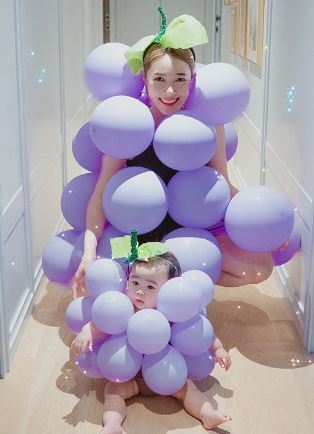 Founder of Hong Kong's Sisland fashion boutique, Sue Chang and her baby girl Kaia dressed up as bunches of Korean grapes. Sue got inspiration for the costume from Pinterest, where she saw a bunch of balloons that looked like grapes. She cleverly stuck purple balloons onto a dress for her and baby Kaia and showed everyone how to twin in the most precious way!
Lastly, Kim Kardashian and family dressed up as spiders! Complete with a walkway of spiderwebs, she went above and beyond with her Halloween celebration. Her decision to dress up as a spider was due to her huge fear of spiders, with this being an attempt at trying to overcome it. You can do it, Kim!