The festive season is a time for celebration and feasting. No Christmas would be complete without a veritable spread of delectable dishes to enjoy. But if slaving over the stove top isn't quite your cup of tea, then our list of the best savoury Christmas takeaways in Singapore is just the thing for you.
Read on to find out where you can buy the most delicious dishes to impress your friends and family this year (2016).
Grant Hyatt Singapore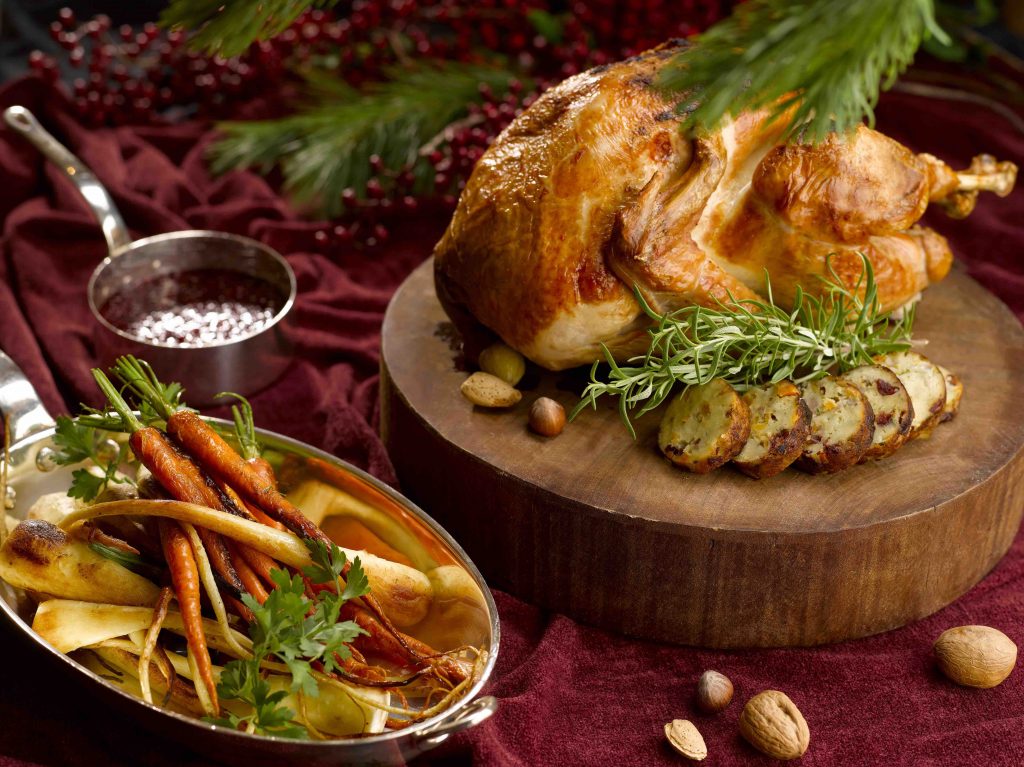 Available until 1 January 2017, Santa's Shop at Grand Hyatt Singapore will offer an extensive selection of gourmet treats such as the slow-roasted whole Christmas tom turkey with cranberry sauce (S$145 nett) and a bone-in leg of lamb (S$158 nett). For the ultimate hassle-free Christmas meal, you can order mezza9's sharing menu (S$900 nett including delivery) that offers food enough for 10 people including breads and dips, a chilled sustainable shellfish platter, sushi, a Christmas roast and plum pudding.
To order and for more information, please call +65 6732 1234.
Intercontinental Singapore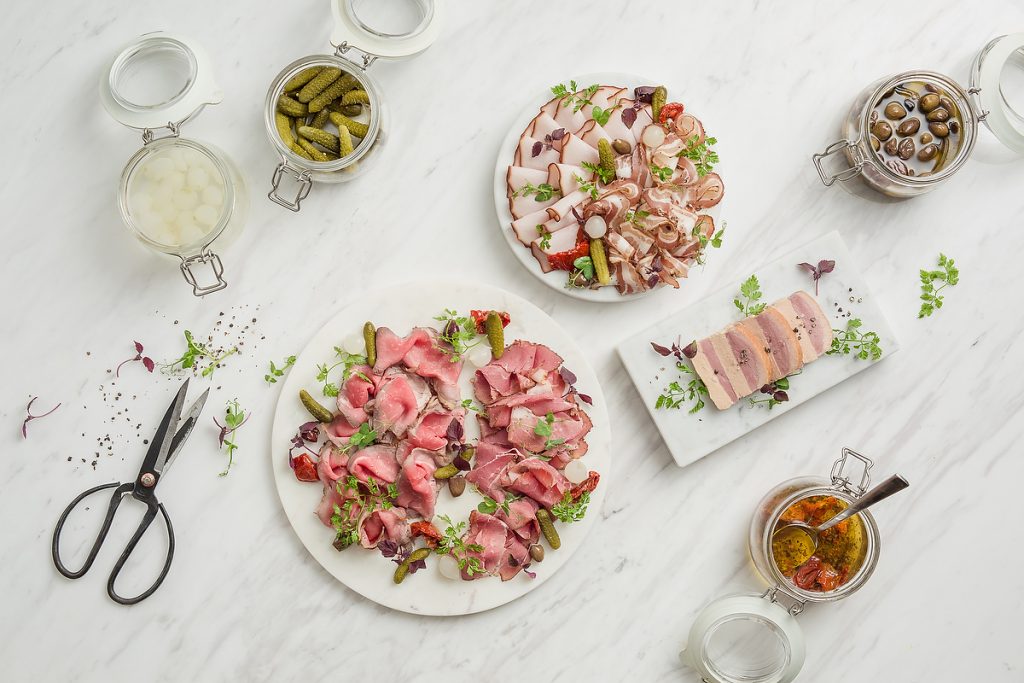 On the menu at Intercontinental this year is the Maple Wood Bacon-Wrapped Tom Turkey (S$168) that comes with sides including charcoal-baked potatoes, mushroom stuffing, winter vegetables and gravy. Other yummy options include the Ash & Elm Platter (S$38 for small / S$68 for large) that features house-cured meats the likes of Beef Pastrami and Air-Dried Pork Belly, as well as exquisite meats such as the New England 70-Day Grain-Fed Beef Sirloin (S$178) and Bultarra Australian Saltbush Lamb (S$58).
Available until 25 December 2016. For orders and enquiries, please call the Festive Desk at +65 6825 1008 or email [email protected] or visit here.
Ritz-Carlton, Millenia Singapore
Apart from the traditional choices such as honey-glazed ham (S$128), roasted Australian rib eye steam with black truffle crust (S$188) and roasted Iberico suckling pig (S$198), you can also order full Christmas dinner sets from Ritz-Carlton. On the list is the Traditional Gammon Ham Dinner (S$198, serves eight) that comes with a ham, stuffing, roasted vegetables, potatoes and gravy as well as two variations of The Ritz-Carlton Christmas Dinner (S$248 or S$388, serves eight). The former comes with a turkey, stuffing, roasted vegetables, potatoes and gravy while the latter, comes with a roasted rib eye, foie gras, roasted asparagus, truffle-roasted potatoes and stollen.
For orders and enquiries, please call +65 6434 5288 or email [email protected]. Orders must be made three days in advance.
Ryan's Grocery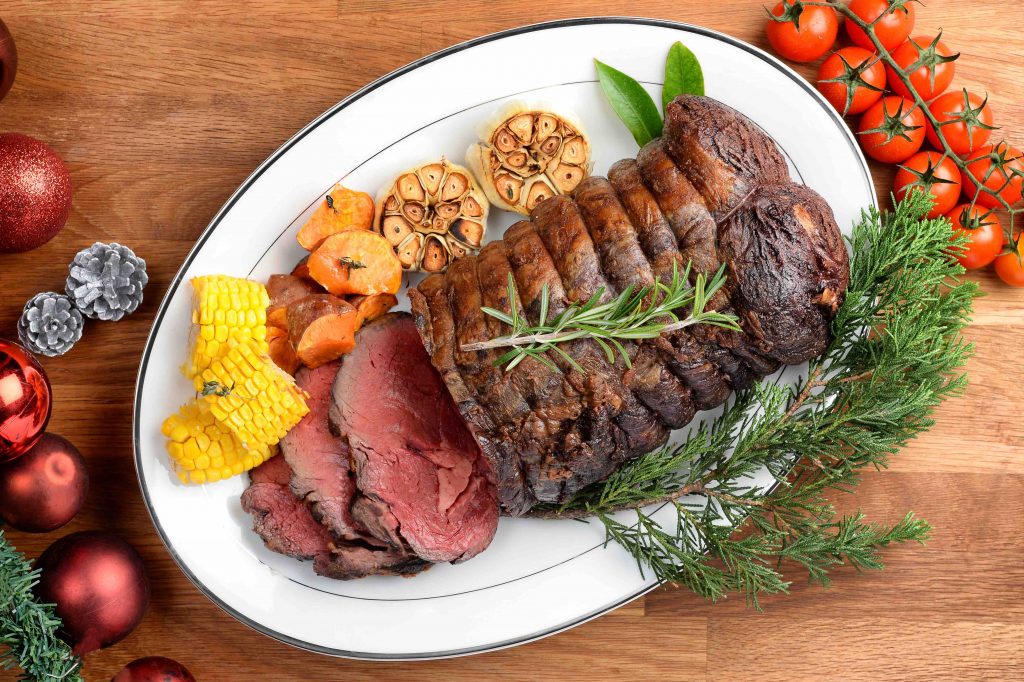 If you're looking for organic takeaways then Ryan's Grocery is just the place to head to. From organic turkey (S$155) to grass fed lamb, Black Angus beef and free-range roasts, Ryan's Grocery has it all. Alternatively, you can also choose from one of their gluten-free Christmas Roast sets such as the Classic Christmas Beef Roast Set (S$298, feeds 12 people) which comes complete with a turkey, stuffing and honey baked ham or the Classic Christmas Pork Roast Set (S$198, serves 12 people) that comes with a roast turkey, roast pork and honey baked ham.
Available for the month of December. Christmas orders can be placed at least five days in advance online or in person at Ryan's Grocery. Collection of Christmas items to be from Ryan's Grocery (29 Binjai Park).
Swiss Butchery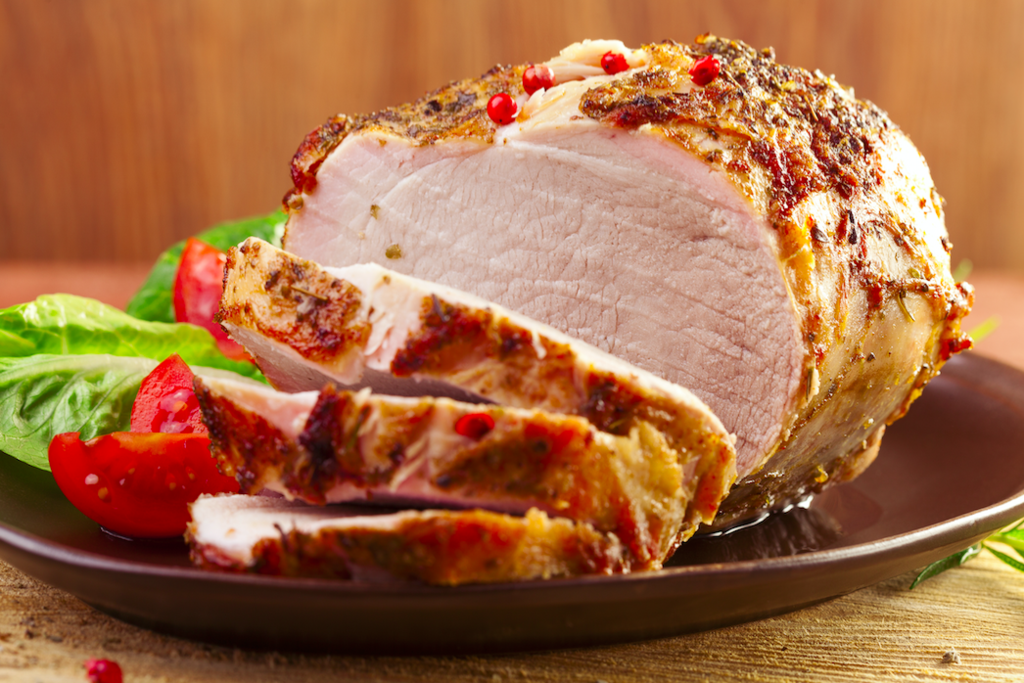 Meats take centrestage at Swiss Butchery this year with the highlight being the Pecan Crusted Ham (S$69). Two other new interesting options include the Virginia and Champange Ham (S$149 each) although returning favourites such as the Grand Marnier Ham (S$49) are available as well. On the must-try list are their roast turkeys, (from S$89) with four home-made stuffings (SS$12 each) to choose from as well as a truly delicious Beef Wellington (S$139).
Deliveries are only available until 23 December 2016, but collections continue at the store. For more information, visit www.swissbutchery.com. 
Swissotel Café Noel

Swissotel's Café Noel is presenting a huge selection of takeaway options this year including Prego's Signature Lasagne (S$71, serves six), a crispy pork knuckle (S$41) and roasted tom turkey with chestnut stuffing (S$182). Sides such as a roasted root vegetables with caramelised chestnuts (S$28) are also available.
For Café Noël enquiries and orders, please call  +65 6338 8785 (9:00am – 5:30pm, Mon – Sat), email: [email protected] or visit here.