It's the most wonderful time of the year. And one of the main reasons for that is because of all the feasting there is to be done. After all, no Christmas would be complete without a veritable selection of sweets and desserts.
If making desserts isn't your thing, there are a whole host of places in Singapore where you can takeaway some festive sweet treats. In this story, we highlight some of our favourite 2016 options.
Anjali Chocolat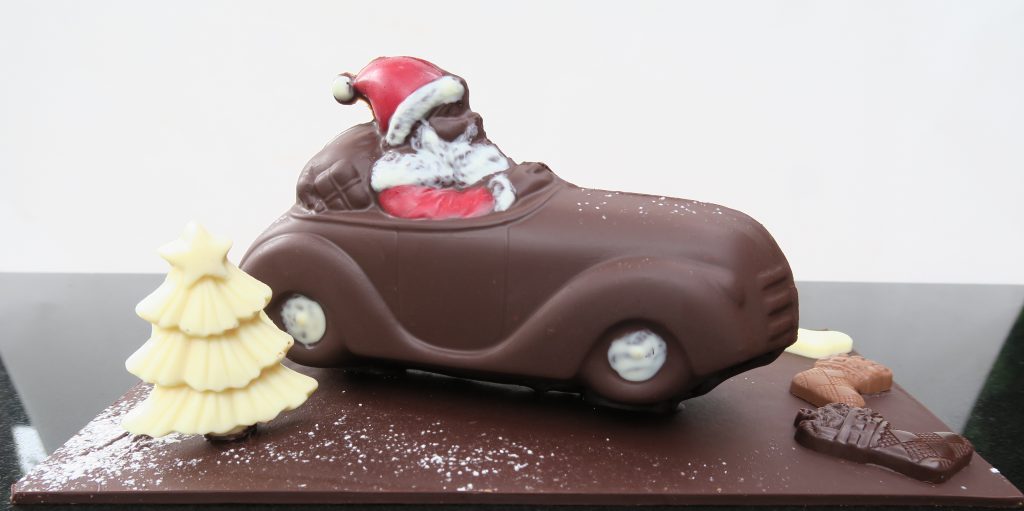 Who doesn't love chocolates at Christmas and one of the best places to get them in Singapore is artisanal chocolatier Anjali Chocolat. Choose from chocolate gingerbread houses (S$56), chocolate Santas and even chocolate Christmas baubles  (S$5) for a real cocoa rush.
For more information, visit their website here.
The Bakery at The Ritz-Carlton, Millenia Singapore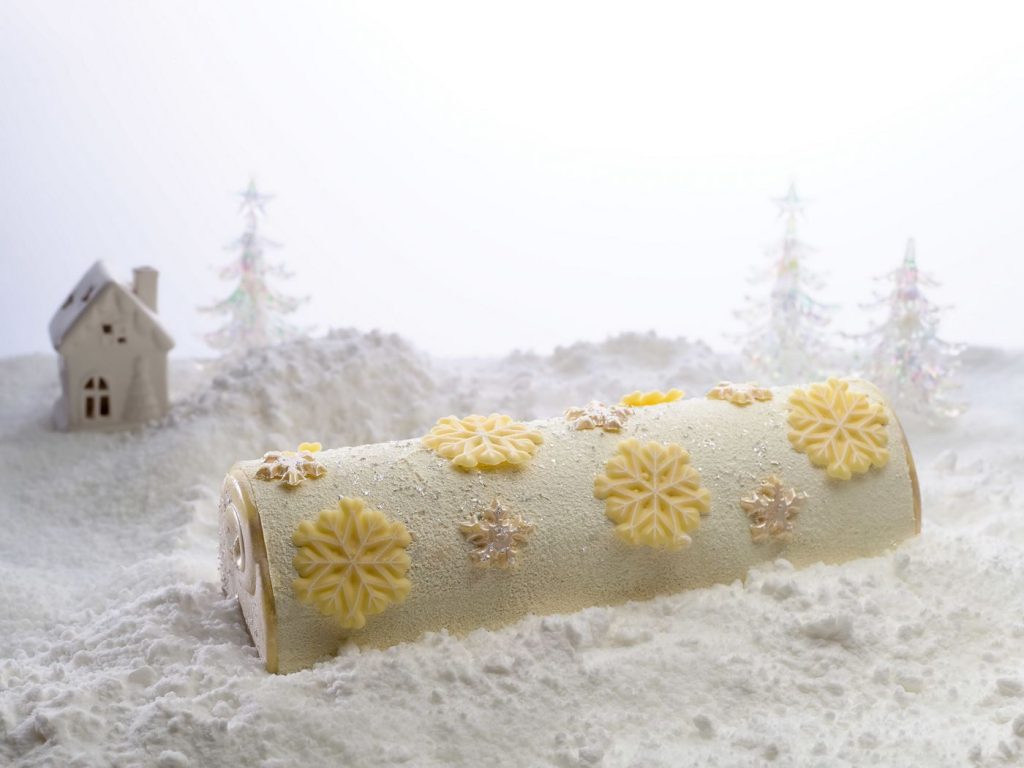 To celebrate the festive season, pastry chef Benjamin Siwek has designed a selection of specialty log cakes (S$68 to S$88), each embodying a nostalgic element of the holiday season close to his heart. They include Joy (S$78), a white chocolate cake of vanilla and caramelised pecan mousse, walnut biscuit and chestnut cream; as well as Peace (S$78) a log cake of pistachio and white chocolate mousse, cherry biscuit and gelée. Other takeaway options include Christmas gingerbreads, festive cookies and spiced fruit stolen (S$58).
Available at The Bakery from now until 1 January 2017.
Corine and Cake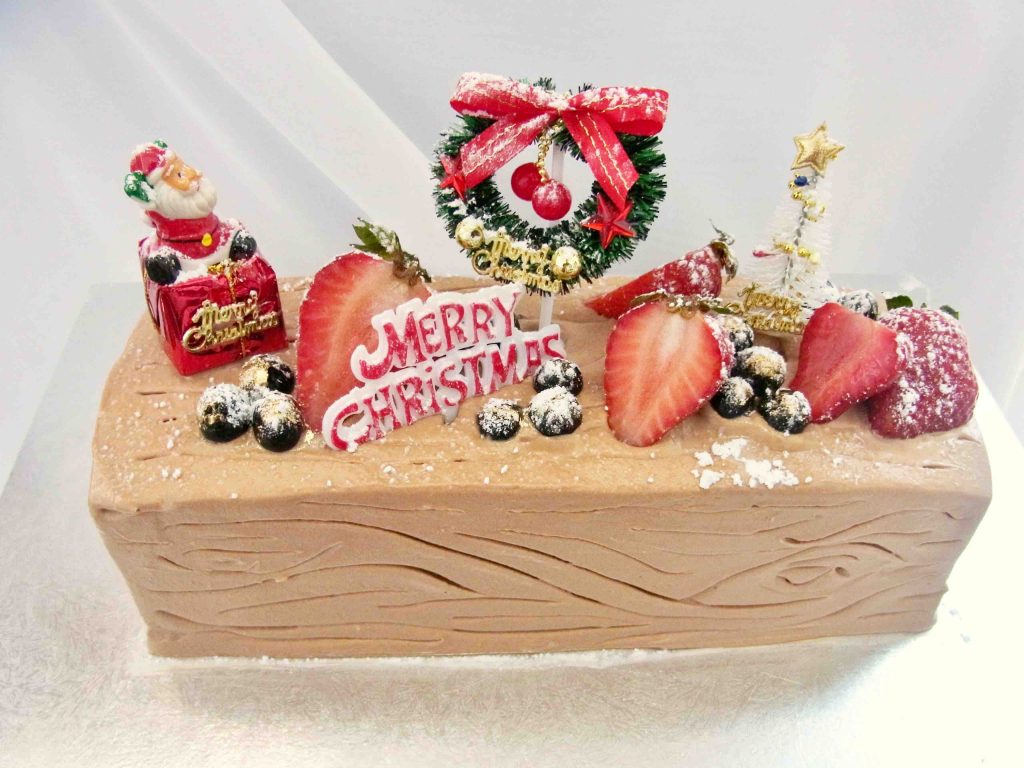 Local baker Corine impresses with her offering of Christmas desserts this year. On the list is the Hazelnut Chocolate Wonderland cake (S$45), a chocolate sponge cake filled with chocolate whipped cream and hazelnut paste, the Rainbow in the Snow cake (S$59), a pretty rainbow cake layered with strawberry jam, as well as cute Xmas Scottish Cookies (S$4.80 each) that come in shapes such as snowmans, reindeers and festive Pikachus.
For more information, please visit their website or email [email protected]
 Dolcetto by Basilico, Regent Hotel Singapore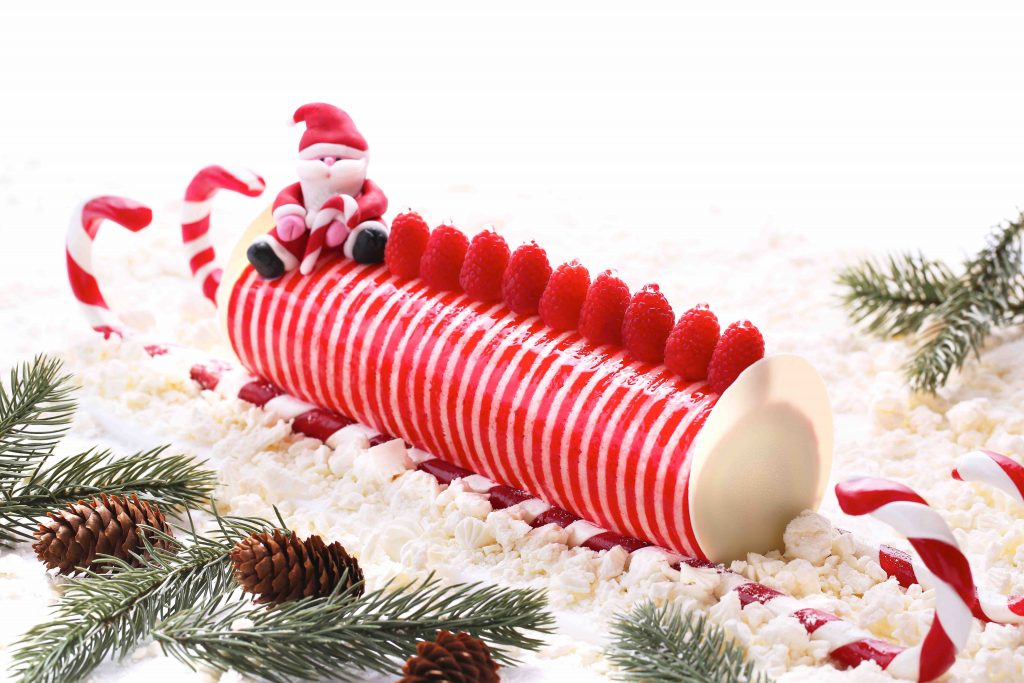 The hotel's assistant pastry chef Pietrantonio Ditrizio has created a new line-up of festive log cakes including the Buon Natale raspberry and Bronte pistachio cake (S$79) which offers a complementary mix of flavours featuring almond raspberry, chocolate and bronte pistachio. Other flavours include an Amalfi Lemon log cake (S$79) and Amedei  dark chocolate, almond, hazelnut and cherry Christmas log cake (S$108)
Edith Patisserie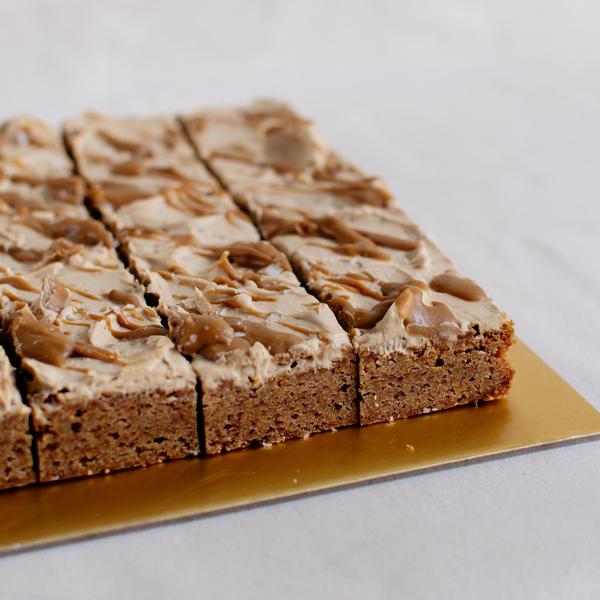 Known for their handcrafted cakes, Edith Patisserie has a range of festive offerings designed to delight and tantalise. There's the Chocolate Caramel Macadamia cake (S$48 for 6", S$58 or 8"), a cake of moist chocolate sponge, roasted macadamias and caramel drizzle, and the delightful Salted Speculoos Blondies (S$25 5-cm cubes for S$35), fudgy blondies with speculoos frosting and drizzle, sprinkled with sea salt — delicious.
For enquiries and more information, visit their website here. 
Intercontinental Singapore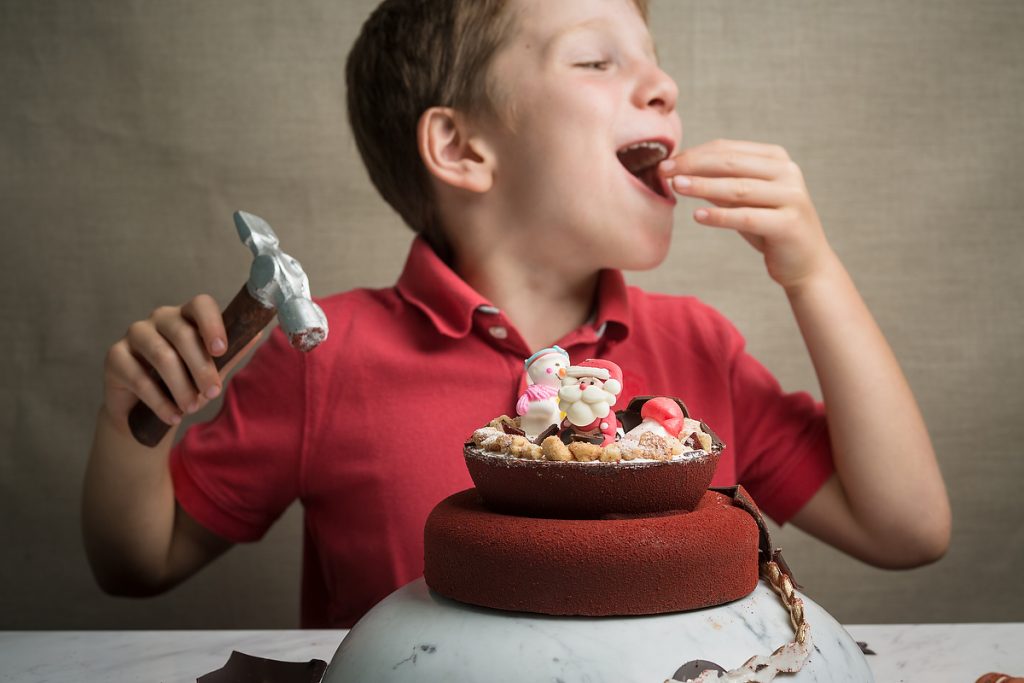 Pastry chef Ben Goh and his team have come up with a lovely selection of sweet delights to tantalise this year including the Buche de Noel White Yule Log (S$68) which comprises a red velvet sponge layered with lemon curd and cheese frosting; the Rescue Santa (S$75), a creative take on the log cake that comes in the form of a dome-shaped chocolate shell that resembles a snow globe; and The Singapore Macarons (S$15 for a box of five) that features flavours the likes of Pandan, Kaya, Salted Egg York Custard and Chili Crab. Stollen (S$28) and fruit cake (S$28) are also on the menu).
Available until 25 December 2016. For orders and enquiries, please call the Festive Desk at +65 6825 1008 or email [email protected] or visit here.
Patisserie Atelier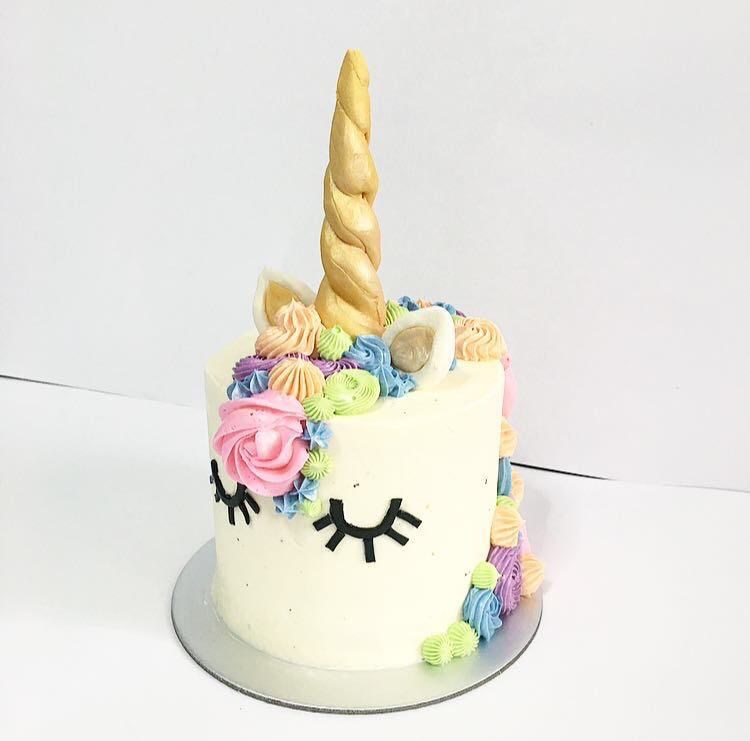 Known for their pretty cakes, Patisserie Atelier's festive takeaways this year includes The Baby Rudolph cake (S$125 for 5", S$185 for 8") which comes in more than 20 flavours (Gingerbread, Speculoos and Ondeh Ondeh for example), the Xmas Madness cake, a drip cake topped with candy canes, homemade gingerbread cookies, fresh berries, coconut rafellos and chocolate macarons and their famous Unicorn Cake where you get to customise your own unicorn in any colour scheme.
For enquiries, email [email protected] or visit their website here.
Primadéli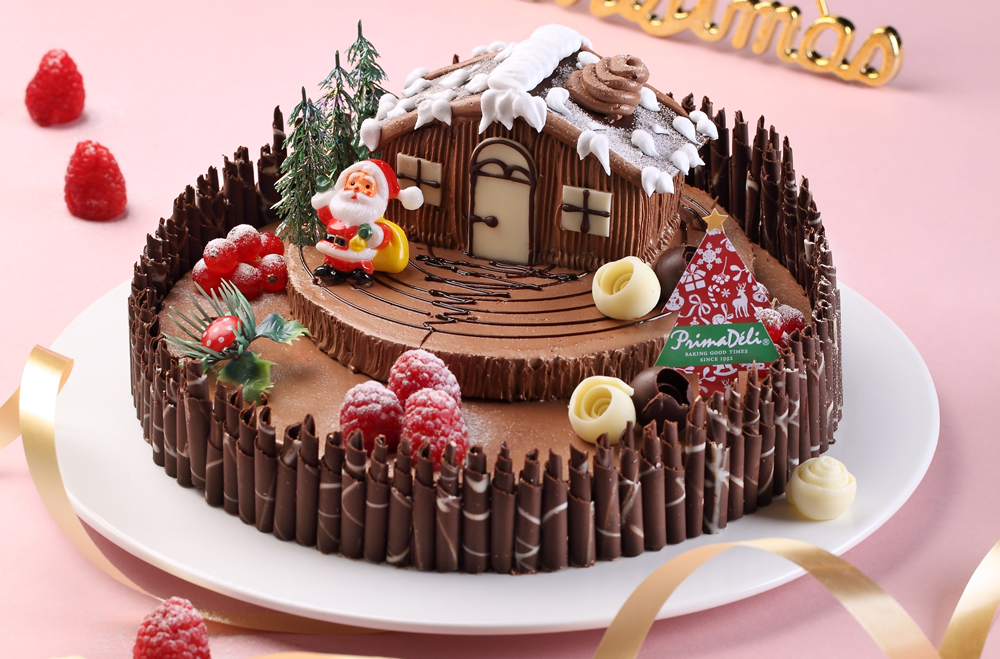 Everyone's beloved cake specialist unveils a range of desserts for the holiday season. Highlights include Santa's Cottage (S$52.90), a handcrafted creation inspired by Father Christmas' quaint cottage, topped with decadent chocolate truffle cream, the Jolly Rudolph (S$51.90), a creamy Oreo mousse cake layered with rich chocolate sponge as well as Gingerbread boy and girl cookies (S$2.80) each.
Visit their website to locate their outlets.
St. Regis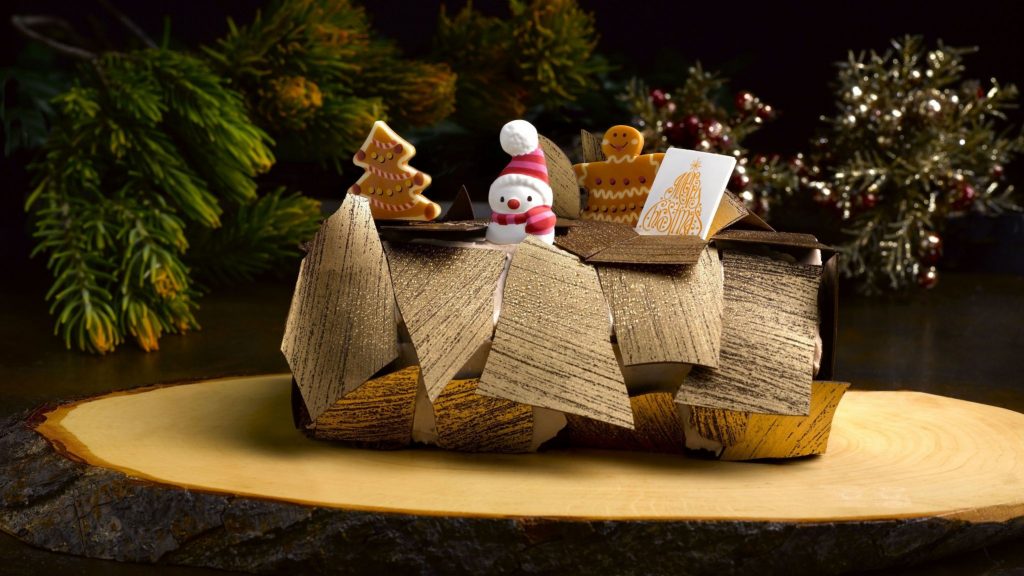 Delight in beautifully crafted log cakes such as the Signature Chocolate Yule Log with Gold Flakes (S$68) featuring Viennese cocoa sponge cake, almond croustillant, chocolate cream and ganache, and the oriental-inspired Kumquat and Strawberry Yule Log (S$68) with vanilla bavaroise, kumquat cream, citrus sponge cake, strawberry jelly and short biscuit. Also available are Christmas stollens, brandied cherry fruitcakes and a range of Christmas cookies.
For enquiries, please contact Brasserie Les Saveurs at 65066860 or [email protected].
Swissotel The Stamford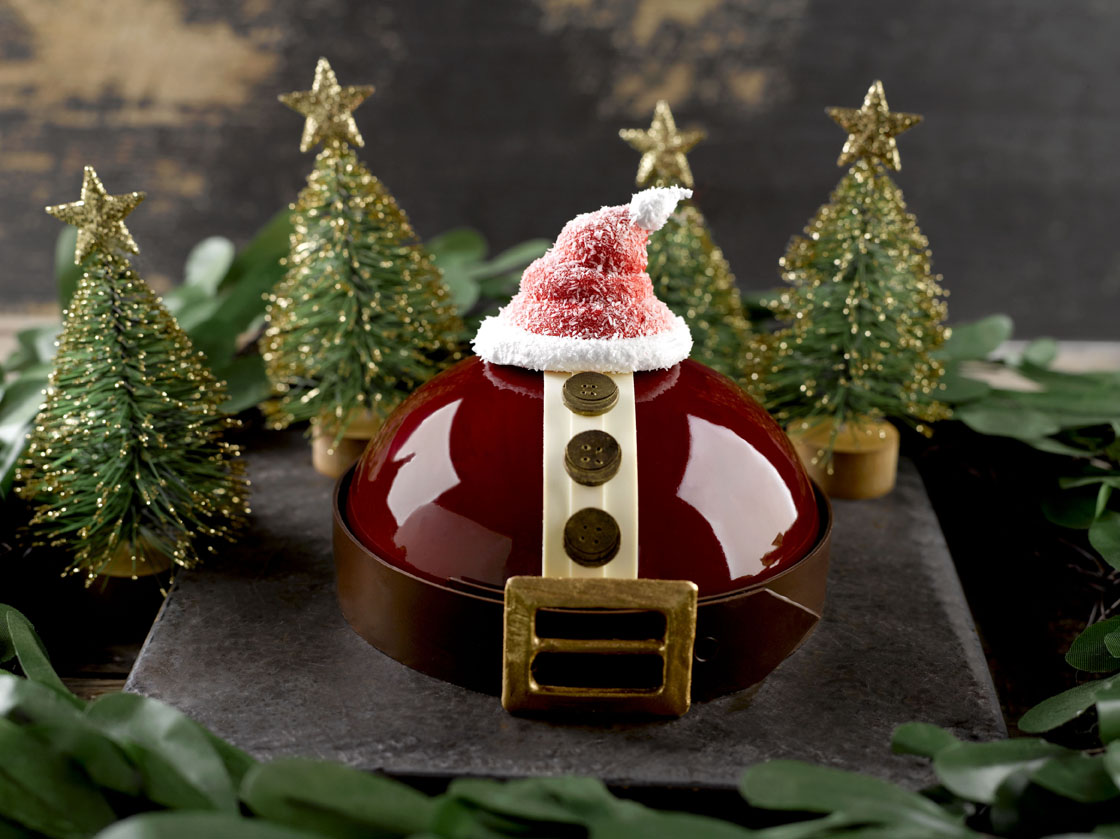 Executive pastry chef Sebastien Cocquery-Beraud and his team have introduced range of seven new whimsical cakes at the hotel's Café Noël this festive season. Made from premium ingredients with a focus on fresh, seasonally sourced fruits, highlights include the Ruby Raspberry Peach Mousse (S$43 for 500g, S$84 for 1kg), a Santa-belly dome-shaped ruby raspberry peach mousse cake, and the Coconut Almond Tart (S$32 for 500g, S$62 for 1kg) a beautifully-crafted tart that combines the goodness of almond and coconut with a sticky sponge cake with a piped Christmas true for a touch of festivity. More traditional options such as yule logs are also available.
For Café Noël enquiries and orders, please call  +65 6338 8785 (9:00am – 5:30pm, Mon – Sat), email: [email protected] or visit here.
Tarte by Cheryl Koh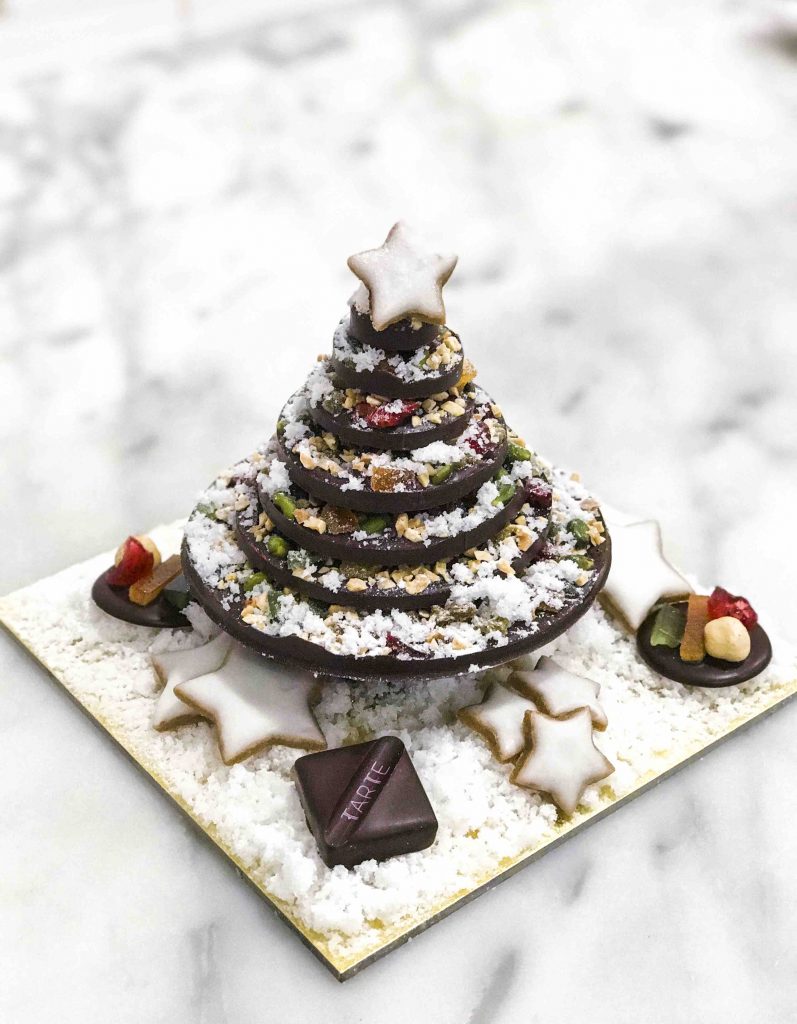 Pastry chef extraordinare Cheryl Koh has created some Christmas goodies this year that are guaranteed to tantalise. The selection includes a Sollies figs jam (S$9), assorted Christmas cookies (chocolate chic, apple cinnamon oatmeal and gingerbread spice) and a decadent festive fruit cake with candied bigarreau cherries, angelica, orange peel and brandied black raisins. This year's highlight is a chocolate Christmas tree (S$52) crafted from dark chocolate and topped with a mixture of nuts and candied fruits imported from France and surrounded with chocolate bonbons, mendiants and gingerbread spice stars — delicious.
Available at Tarte by Cheryl Koh, 1 Scotts Rd, #01-12 Shaw Centre, Shaw Centre, 228208.