Easily achieve your skincare goals this year with these affordable beauty tools. Great for busy mums, these deliver indulgent, spa-level cleansing and facial treatments within just minutes, at your own convenience in the comfort of your own home.
Take your skincare to the next level with these ultra-hygienic cleansing beauty tools from Foreo. These devices use T-Sonic pulsations to achieve a deeper clean to deliver soft, clear and glowing skin, super soft silicone touch points that are 35 times more hygienic than nylon bristle brushes. Additionally, the silicone touch points also never need replacing, thus making it more environmentally-friendly. Wash the device in the dishwasher – make sure the water is not too hot – or with soap and water. 
LUNA 3 Facial Cleansing and Firming Massager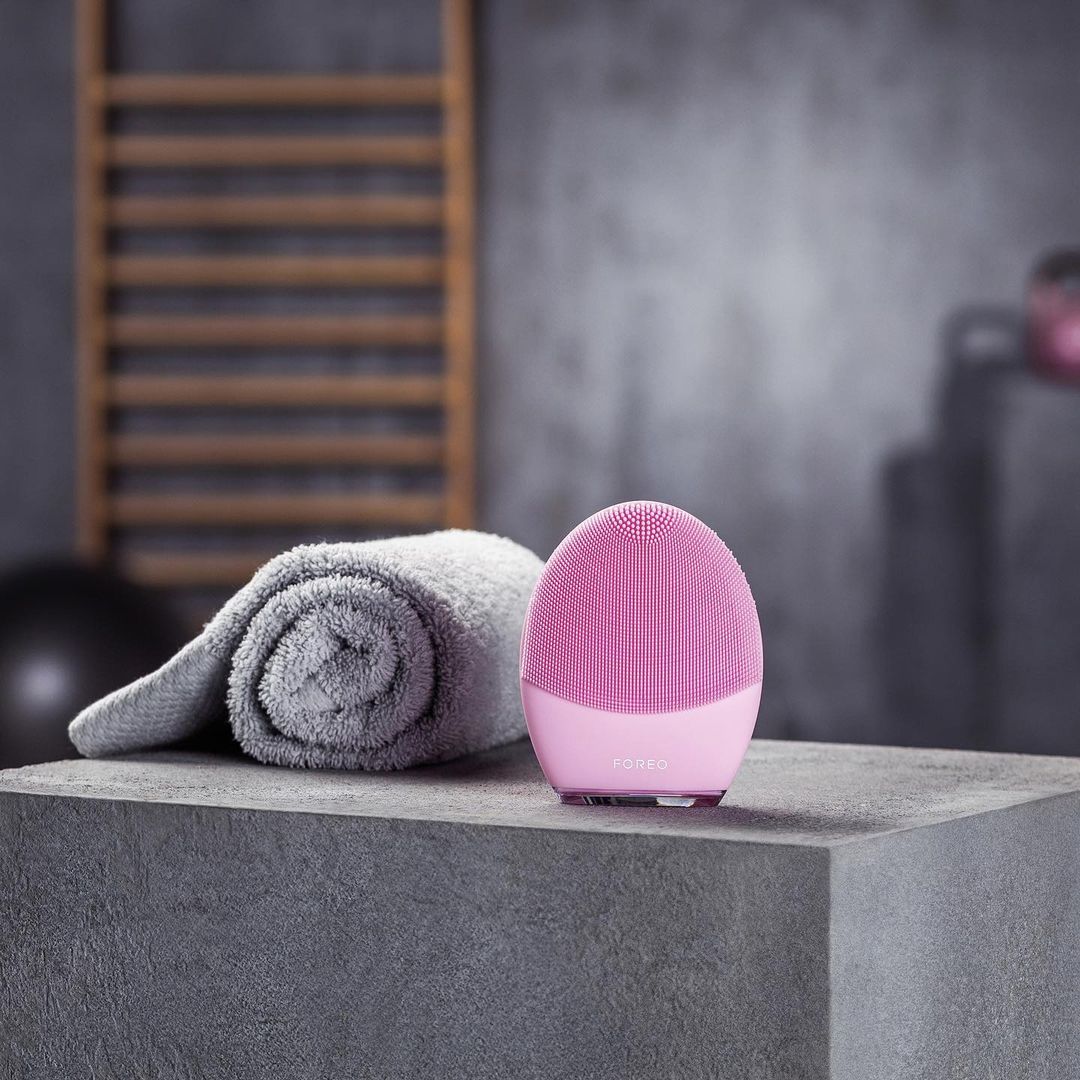 Best for anti-ageing, the LUNA 3 ($299) works well for most skin types. Of all the Foreo devices it also gives the most uses per charge and the highest number of intensity settings. It also has 40 per cent longer and 25 per cent softer touch points compared to the LUNA 2, for a deeper, yet gentler cleanse with 8,000 T-Sonic™ pulsations per minute. This device also offers an anti-ageing massage, firming the neck, eye area, and jawline in just two minutes each, and four minutes for the cheek and jawbones. 
LUNA fofo Cleansing Massager and Skin Analyser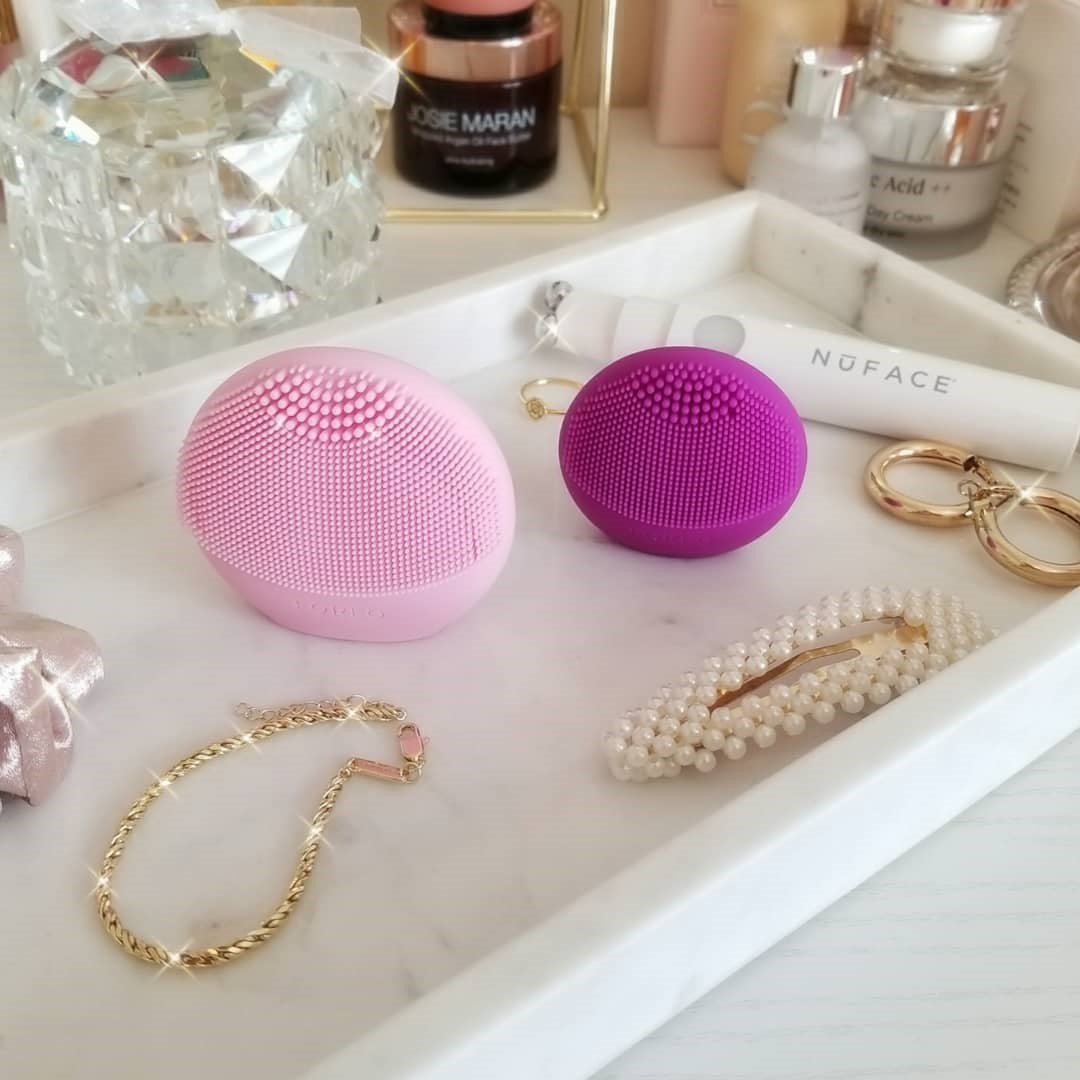 For a more personalised skincare option, choose the battery-operated LUNA fofo ($130). Its 24k gold plated skin sensors analyse your skin and its hydration levels in seconds before creating a targeted one-minute cleansing routine for you. This skincare routine is determined by internal and external factors such as climate, diet and water intake that affect your skin's health. Glide the device over your face in small circular motions, and it'll pause briefly to signal that it's time to move to another area.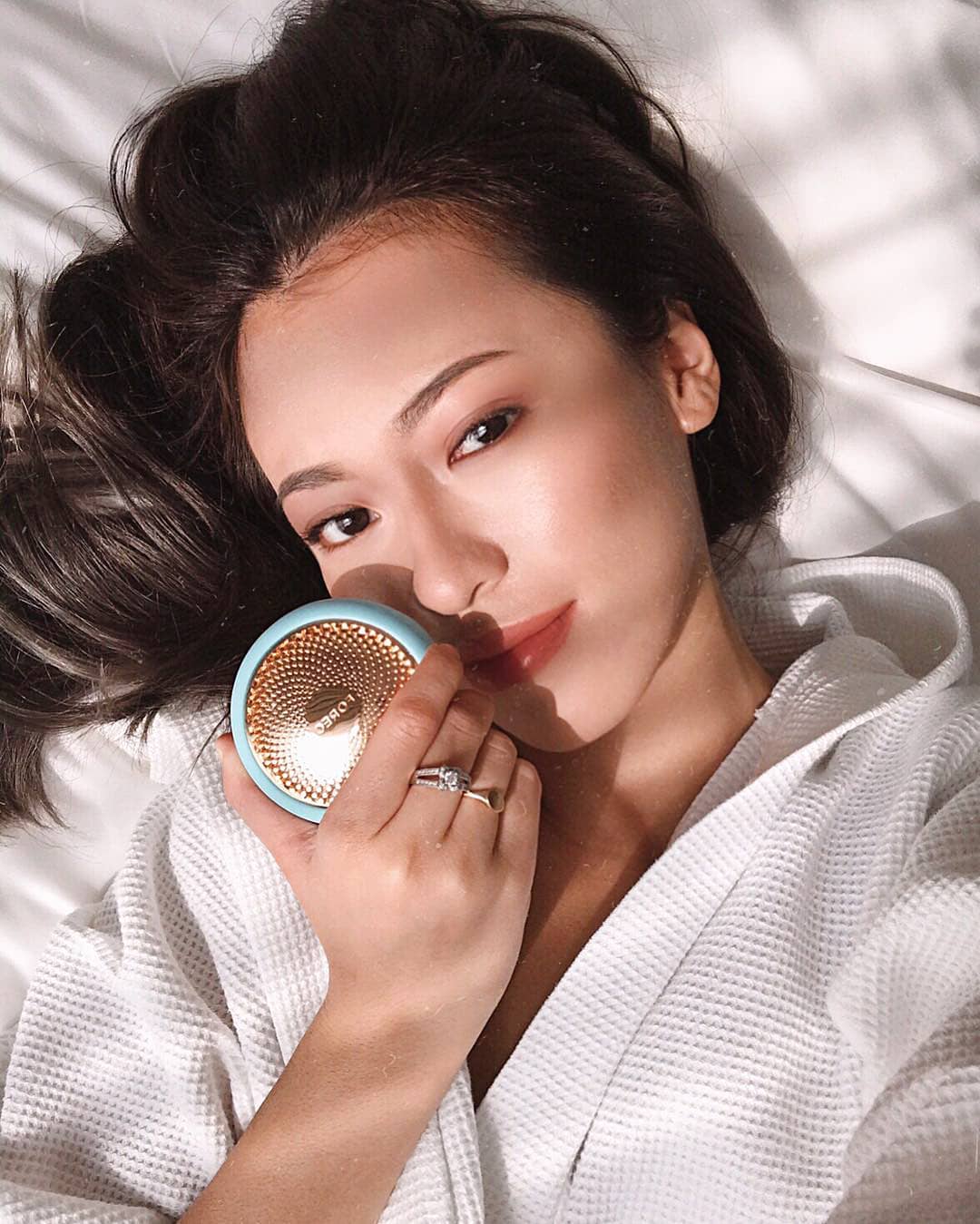 Busy mums can enjoy the best of advanced dermal technologies and Korean mask formulas at their own convenience. Using Hyper-Infusion Technology, the UFO Mask Treatment ($408) uses signature T-Sonic pulsations and your skin's thermal reactions. When warm in Thermo-Therapy mode, active mask ingredients are effectively and quickly infused into the skin. 
Next, use the Cryo-Therapy mode to diminish the appearance of pores and reduce puffiness. Other features include a soothing facial massage and UV-free LED light therapy treatment. Made with ultra-hygienic silicone, the device is safe and effective for all skin types, and is USB-rechargeable, light and portable. Additionally, it's 100 per cent waterproof and easy to clean between uses. 
In just 90 seconds, get the full benefits of mask treatments with the Foreo UFO™ Activated Mask Make My Day or Call it a Night ($15.90). The former contains hyaluronic acid and red algae, which will hydrate your skin, while protecting it from environmental pollutants. Meanwhile, the night mask contains ginseng and olive oil to rejuvenate, nourish and soften the skin.
Skin Inc Optimizer Voyage Tri-Light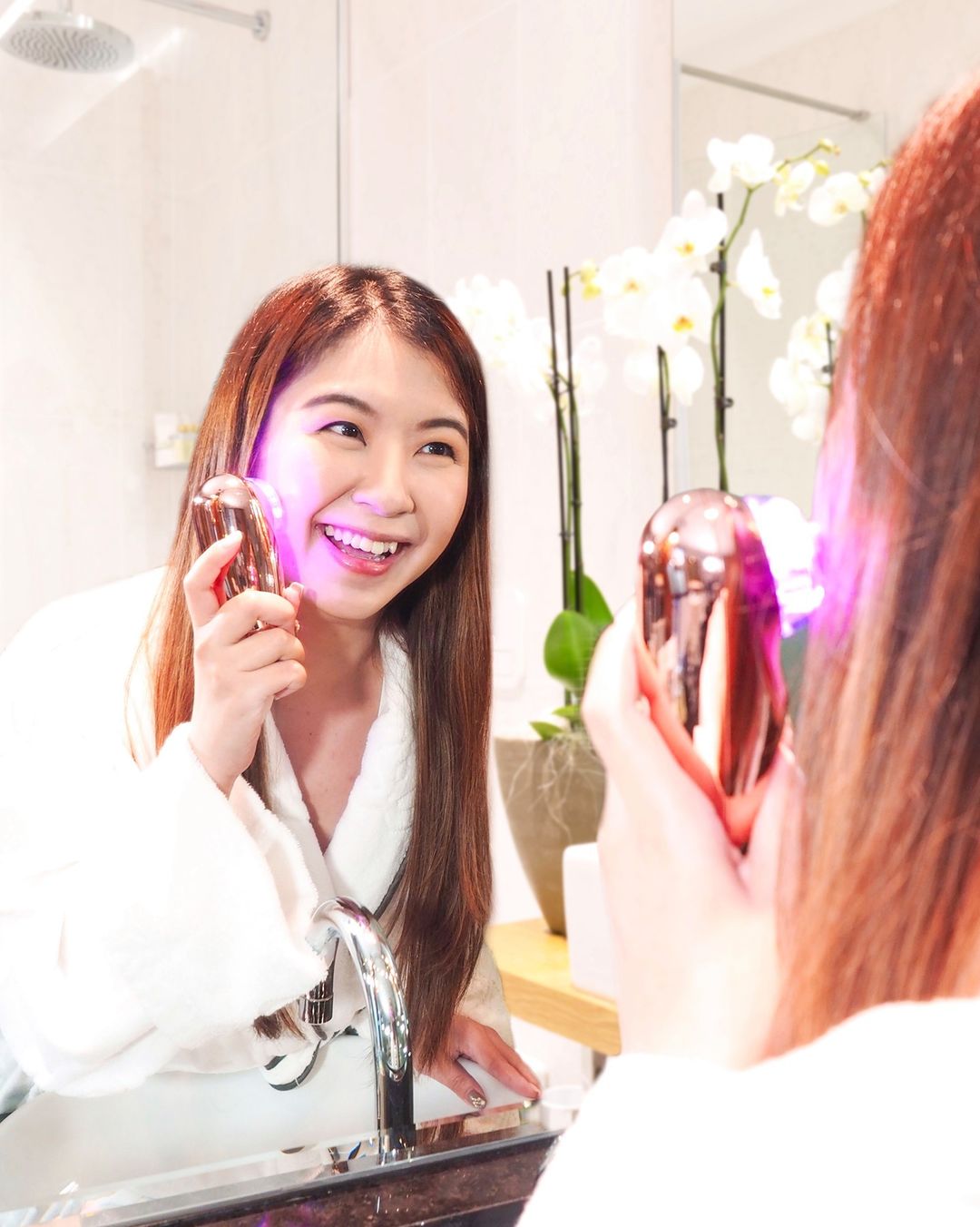 Treat your skin concerns from home with a personalised facial treatment using the Optimizer Voyage Tri-Light. Combining coloured LED Chromotherapy and Sonic Technology, this helps reduce the look of fine lines, soothes and calms the skin, brightens skin tone and sculpts your facial contours. Use these with Skin Inc serums and the Pure Deepsea Hydrating Mask, available in the Skin in a Flash bundle ($408). 
Foreo Bear Facial Toning Device
Another great beauty tool is the Foreo Bear Facial Toning Device ($436), a pocket-sized, silicone personal trainer with a range of microcurrent facial workouts. These help build collagen, repair elastin and tighten your face with electrical currents, resulting in soft, smooth and glowy skin. Pair this with a thin layer of the Serum Serum Serum ($99) and massage until it's fully absorbed. Additionally, the microcurrent device has advanced sensors which adjust the intensity according to your skin's tolerance to electricity and eliminates any chance of shocks.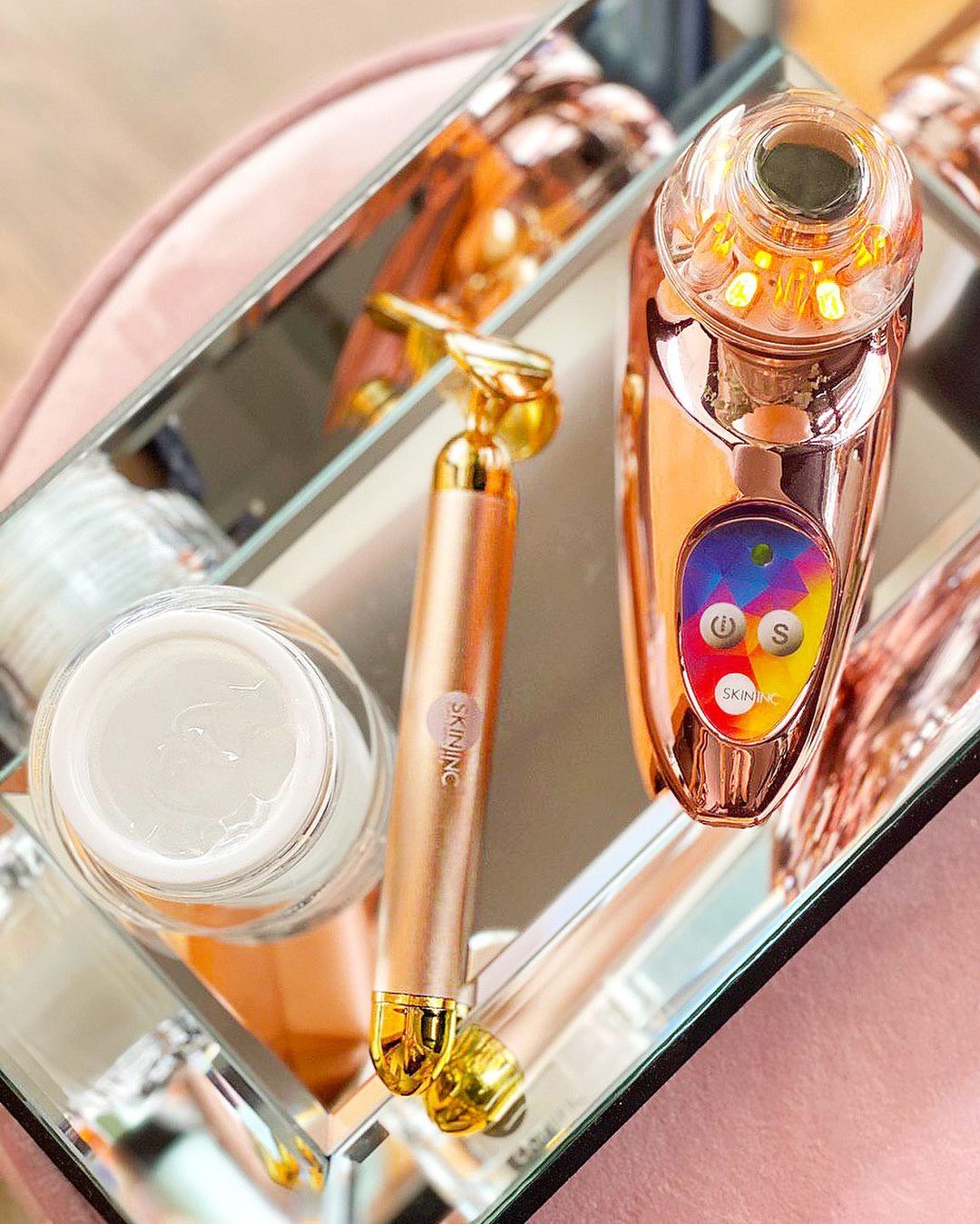 Use the luxurious 24k gold Skin Inc Sculpt Lift Bar ($169) for glowing skin and a youthful appearance. It helps detox your skin through lymphatic drainage and reduces water retention for a sculpted and lifted look. Other benefits include improving blood circulation, toning and contouring your face, and alleviating puffiness under the eyes. With the bar, make long motions upwards on the forehead, chin and jawline and then gently massage under the eyes to depuff them. Follow this with your regular skincare routine.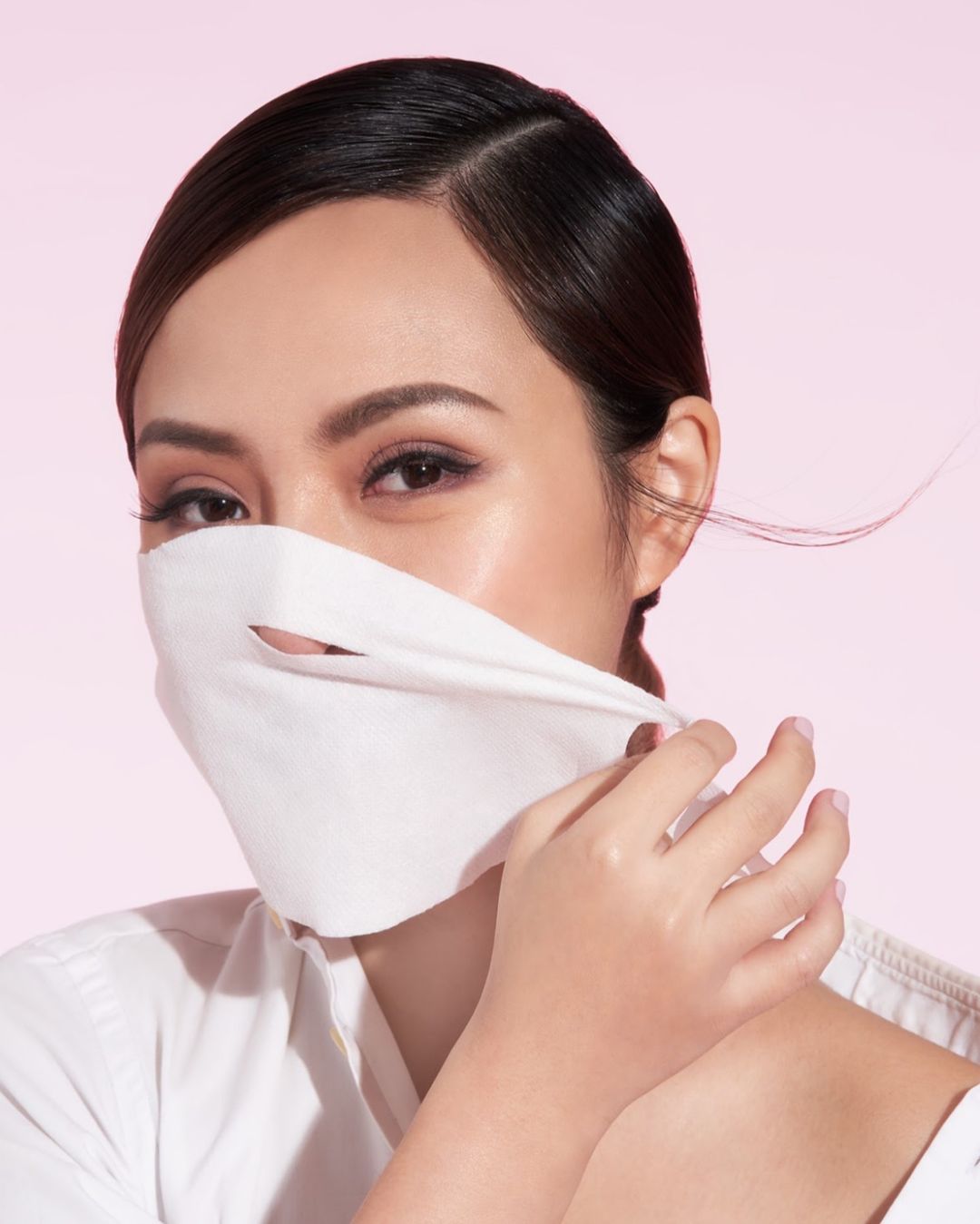 Protect your skin from maskne with the Skin Inc Mask Liner ($28), made from a non-woven soft fabric. Aside from preventing maskne, the liner also soothes and calms any flare-ups and irritation and is very comfortable to wear with an elastic stretch. Using a surgical mask with liner significantly reduces pressure marks on the face and the skin's discomfort. 
For additional protection, apply three to five drops of My Daily Dose® of Armour ($98) before wearing the liner. This serum uses vitamin B3+, ceramide and licorice to strengthen skin, and protect it against sensitivity, stress and dehydration. Additionally, you can use the liner under your chin with the My Daily Dose® Uplift ($98) to define and firm up the jawline.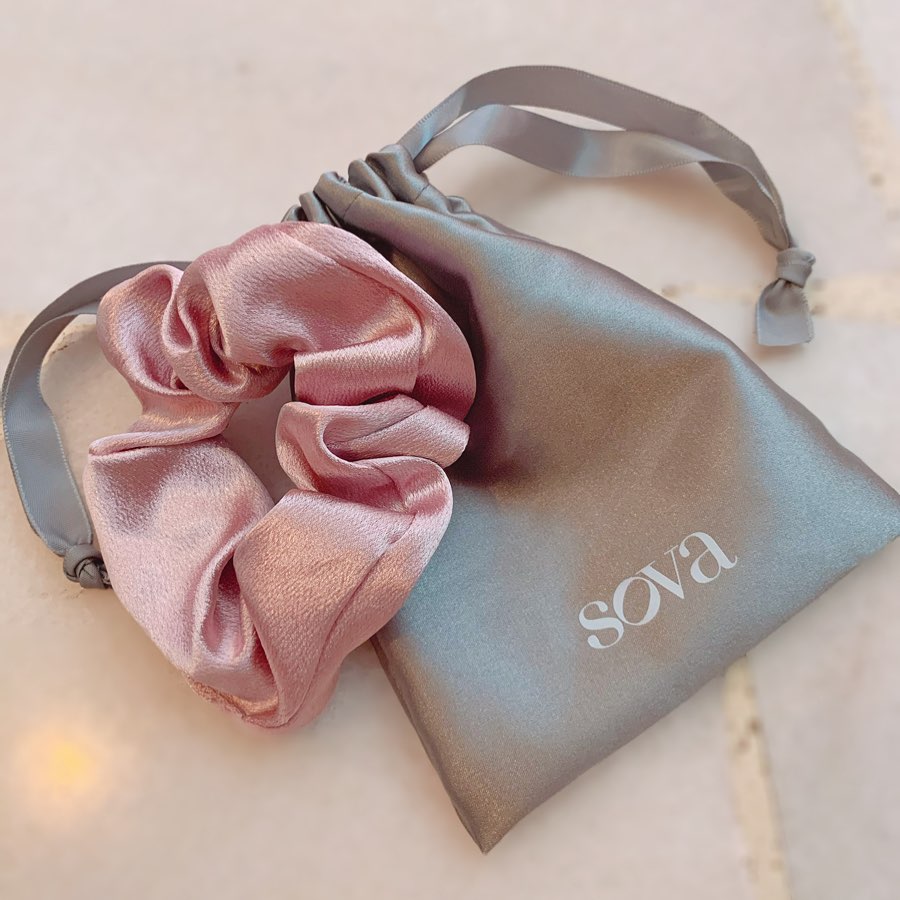 Choose from hair accessories like the SOVA scrunchies ($19) and headbands ($42), designed to protect your hair from creases and damage. Scrunchies get an indulgent upgrade with mulberry silk, ensuring that your hair is up and away from your face, without breakage, creases and kinks. While applying makeup or skincare, wear the SOVA headbands with a twist design and silk-covered gather elastic to ensure it fits comfortably. These also work as fashionable accessories to go out with, or to sleep with after applying a facial mask.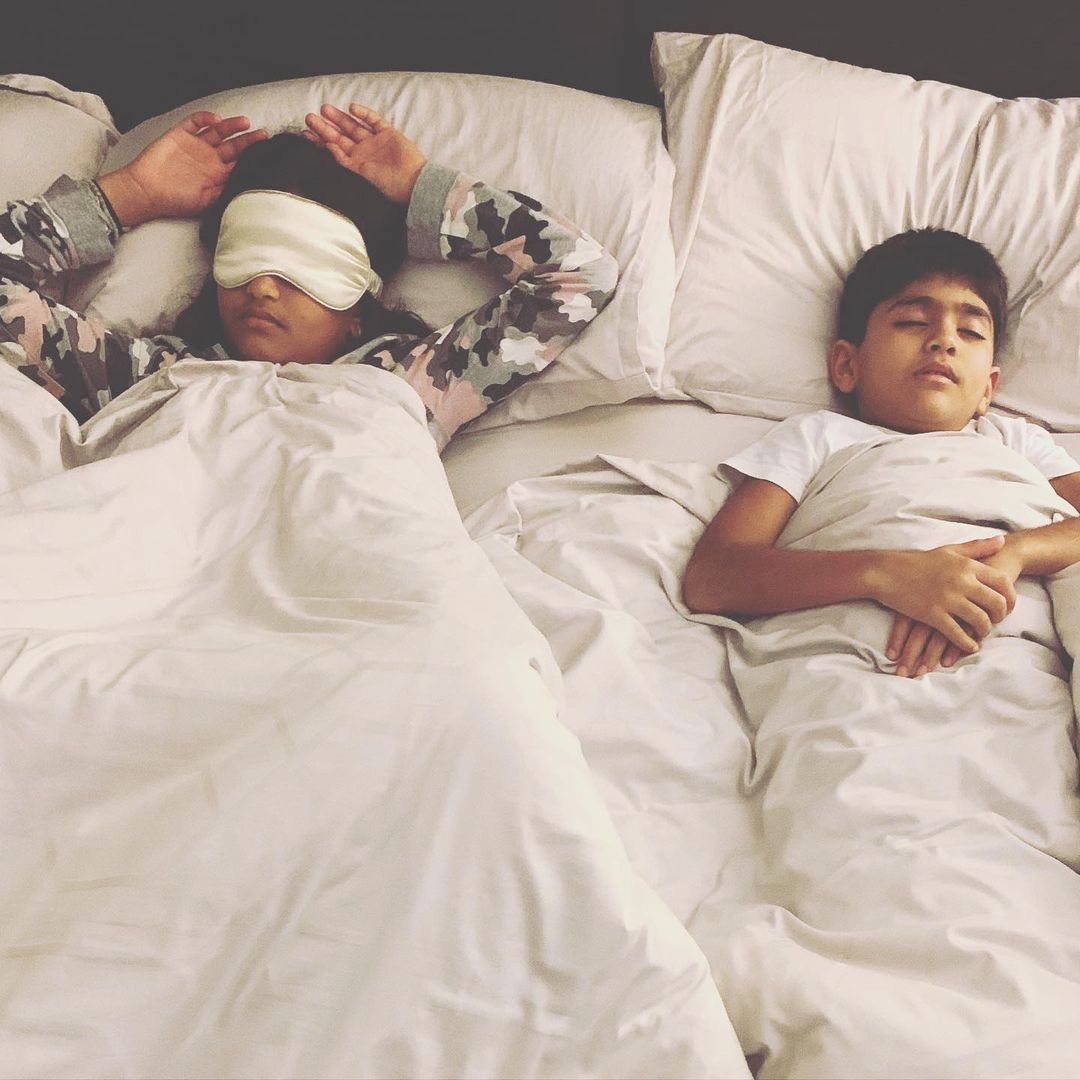 Get your beauty rest by sleeping on the luxurious SOVA mulberry silk pillowcase ($179 for two). The silk is naturally hypoallergenic, resistant to mould, fungus and bacteria, and chemical-free. Additionally, its smooth fibres reduce friction, preventing sleep wrinkles, hair breakage and tangles. Pair this with the eye mask ($49), which helps you sleep better by blocking out light, doesn't tug at the delicate parts of the face and is softer on your eyes.
Relevant Reads: Postpartum Workouts and Recovery, and Self-Care Habits