2022 is almost here and with the new school year just about to begin, and there's no better way to get your kids raring to go by roping them in on a shopping spree for all sorts of school essentials! If your little one is just starting out Primary One, we've got the low-down right here for all that you need to get him/her all set. From ergonomic backpacks to snazzy stationery and must-have name labels, here are our top picks of the best back-to-school supplies!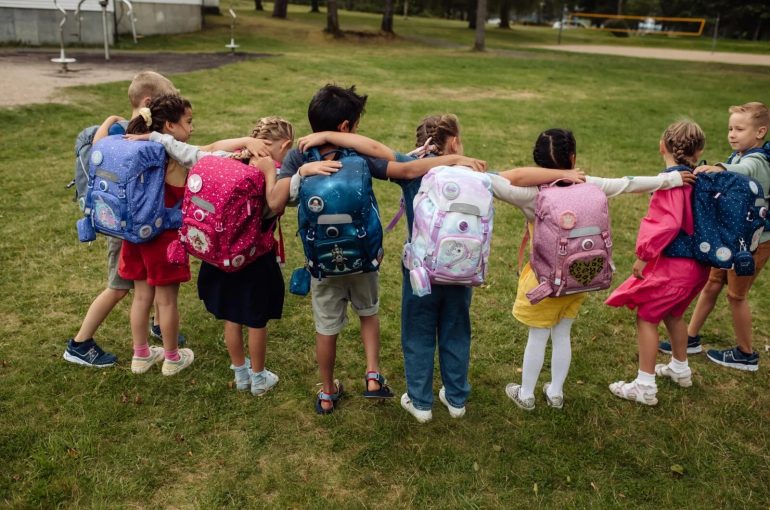 The first item on your essential school supplies list must be a good and durable school bag. Opt for an ergonomic backpack especially one that 'grows' with your kids as they transition through school. Some bags also incorporate optimal load distribution so that it reduced the heavy load of books is reduced. Other considerations when choosing a school bag include its water-resistance, breathability, safety features like reflective patches as well as sufficient pockets and compartments for better organisation. A rain cover might also come in handy in times of wet weather.
Beckmann – Ergonomic backpacks from Scandinavia's leading school backpack brand
Ergobag – Ergonomic and sustainable backpacks
Frii of Norway – Lightweight, ergonomic with unique designs
Smiggle – Many designs and colours to choose from
Dr Kong – Affordable and pressure-relief school bags
Pottery Barn Kids – personalisation option available
Bright Star Kids – many designs and personalisation option available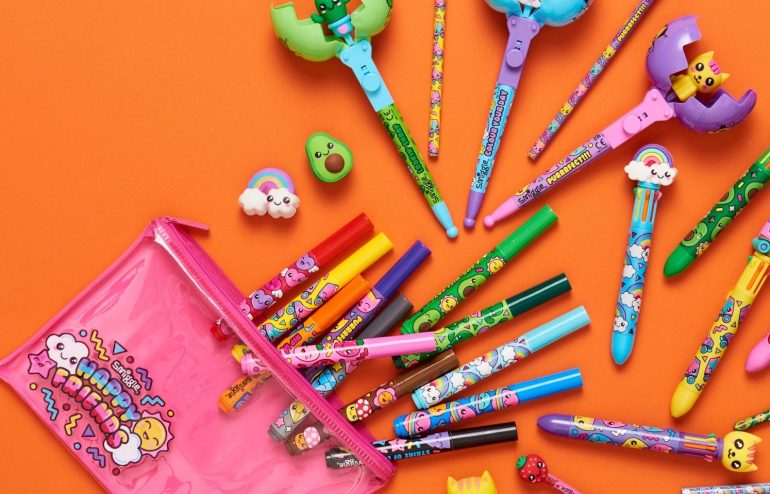 Everyone loves stationery, well, just about everyone. Nowadays you don't have to contend with traditional pencil and eraser designs. The options available are endless and your kids can go wild choosing everything that they need for school. For younger kids who are still slowly mastering the art of controlling their grip and pressure when writing, traditional pencils that require sharpening is best. Save mechanical pencils for when your kids are older and won't break pencil leads every single second. Bring your kids to Smiggle and we guarantee that your kids will be entirely spoilt for choice! For more conventional options, Popular bookstore is your best bet.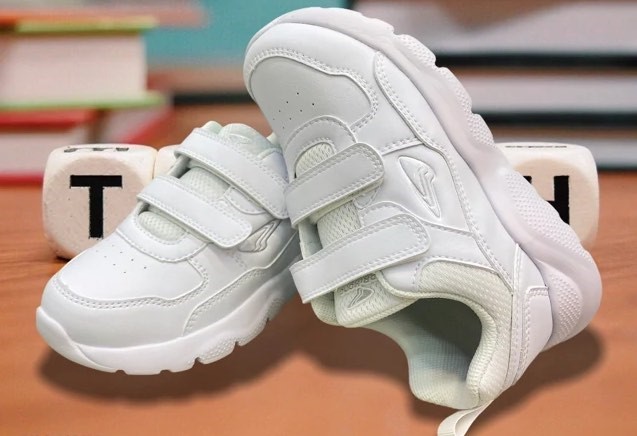 Whether it's white shoes or black shoes, these stores have them all at varied prices. Bata features their affordable range of B.FIRST shoes in standard velcro and Mary Jane options. They also stock Adidas and Puma shoes suitable for both boys and girls. At Dr Kong, you can also have your child's feet assessed for semi-customised insoles for his/her school shoes that provide all-day comfort.
Bata – Featuring Adidas and Puma school shoes
Dr Kong – Semi-customized insoles that suit your child's foot profiles
Ten Feet Tall – Smart black shoes for boys and girls
Queensway Shopping Centre – Many sports shops selling a variety of sporting goods including black and white kids' trainers
Lim's School Shoes – Black leather school shoes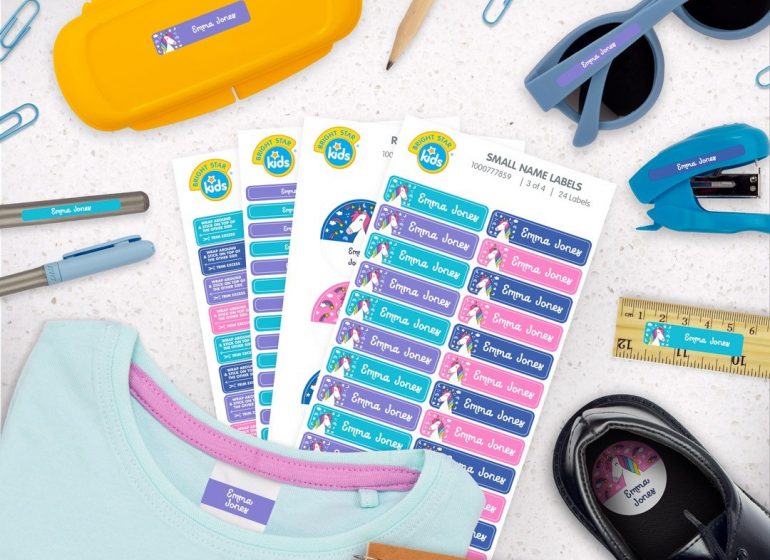 Labels are extremely essential especially if your child is just starting out school. The most important aspect when choosing which brand of labels to go for is its durability and ability to survive constant washing. These label brands have proven their worth in the harshest conditions and with their lovely designs, your child will be spoilt for choice when choosing them and be utterly excited to start school.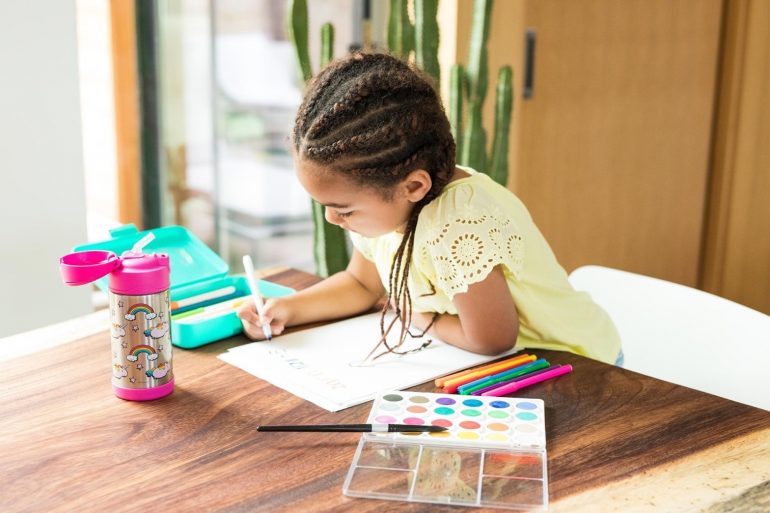 Having your child stay hydrated in school is crucial and choosing the right water bottle that's both light-weight and leak-proof is just as important. These trusty brands will have you sorted whether you decide on BPA-free, Phthalate-free, and PVC-free plastic bottles or stainless steel options.
Skater – Plastic and stainless steel bottles that are made in Japan
Thermos – Trusted brand of stainless steel water bottles
My Chill Kitchenette –  Tokidoki-themed water bottles
Camelbak – Wide range of bottles with vibrant designs for kids
Skip Hop – Reliable plastic and stainless steel straw bottles in cute designs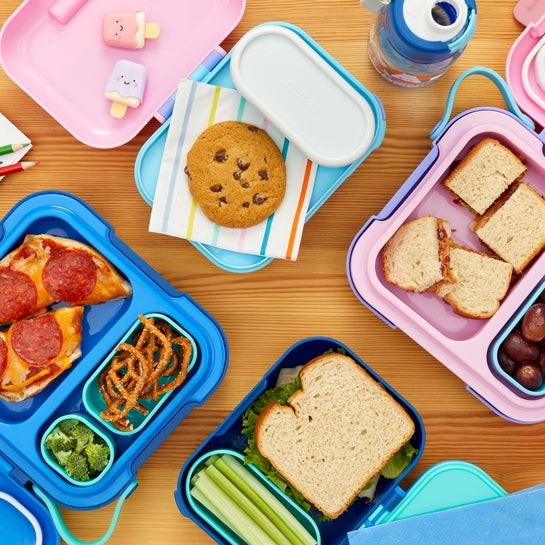 With safe-distancing measures and minimal contact still being practised during recess, you might want to pack a full meal for your child during his/her break. These lunch boxes provide sufficient storage and some are even compartmentalised for easy access of different foods. If you're just packing for snack time in school, choose a smaller, light-weight box and leave the all-in-one options for days when you're packing a full meal.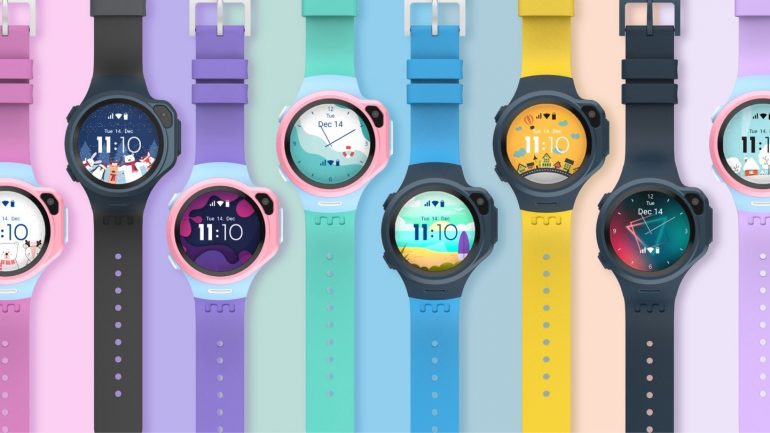 Every parent would want their child to be safe in school and if you're not ready to assign him/her to a smart phone just yet, then perhaps investing in a smart watch designed with kids in mind is a good start. myFirst, the Singapore-based tech brand for kids, has introduced its latest line of smartwatch phones, the myFirst Fone R1s. Designed for young children in today's world of smart devices, the R1s features 4G LTE connectivity to chat, video, and voice call their families and peers under supervision of their parents. It also comes with GPS tracking so you're able to know your child's whereabouts at all times. For more information on price, details and specifications, click here.
Donning a face mask has become part and parcel of school life. While reusable face masks are more sustainable, having our kids put on disposable surgical masks has been deemed safer. Wistech produces good quality kids' face masks that are available in solid colours and cute prints. Forever Family is also our top pick for comfortable masks for all-day wear. For added safety, insert a surgical mask to act as a filter when your child uses a reusable cloth mask.  
Wistech – Good quality disposable surgical masks
Forever Family – Comfortable reusable masks
Assure – Affordable and good quality disposable surgical masks
As with face masks, hand sanitisers have become a necessity for school. There are many brands out there and whichever one you choose, still ensure that your child maintains the habit of washing his/her hands with soap before and after eating and after visiting the toilet. Hand sanitisers are an interim measure to contain the spread of germs and viruses when hand washing is not possible at the time.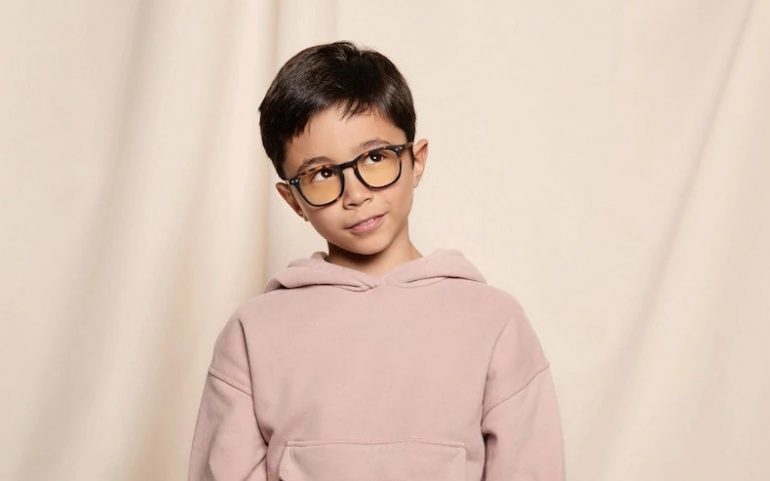 With increased use of technology both in school and at home, it's crucial to protect the eyes of our kids now more than ever. The IZIPIZI Junior Screen collection is a hit with parents looks after the eyes of five to 10-year-olds by filtering 40% of the blue light emitted by computer screens, tablets, smartphones, television and more. These glasses are available in various colours and designs from Antelimited online and priced at S$69.