If you have kids in school and you want to pack them some food that has been lovingly prepared by mum, one of the best solutions is to pack some sandwiches. We came across a the Hello Kitty sandwich maker — a great addition to the kitchen if you're looking to create a quick and easy toasty meal — from Cornell and inspired by the cute sandwiches that it produces, we came up with some recipes that are just perfect for your little one's lunch boxes.
Salami, Cheese and Vegetable Croquette Panini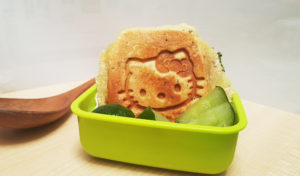 Layer on sliced cheese, salami and a vegetable croquette for a toasty and healthy lunch box. The soft bread took the Hello Kitty imprint very well, and the sandwich maker was hot enough to melt the cheese very satisfyingly.
Salmon and Egg Toasted Onigiri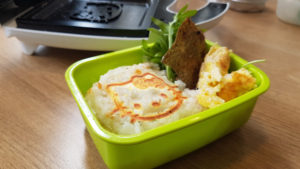 A sandwich maker can also be used to on rice and we used it to toast up  some delicious onigiri. Toasting the rice makes it crisp and gives the rice ball a good bite. Top off the rice box with slices of omelette and a piece of oven-crisped salmon skin for a well rounded meal.
Pepperoni and Cheese Hash Brown Sandwich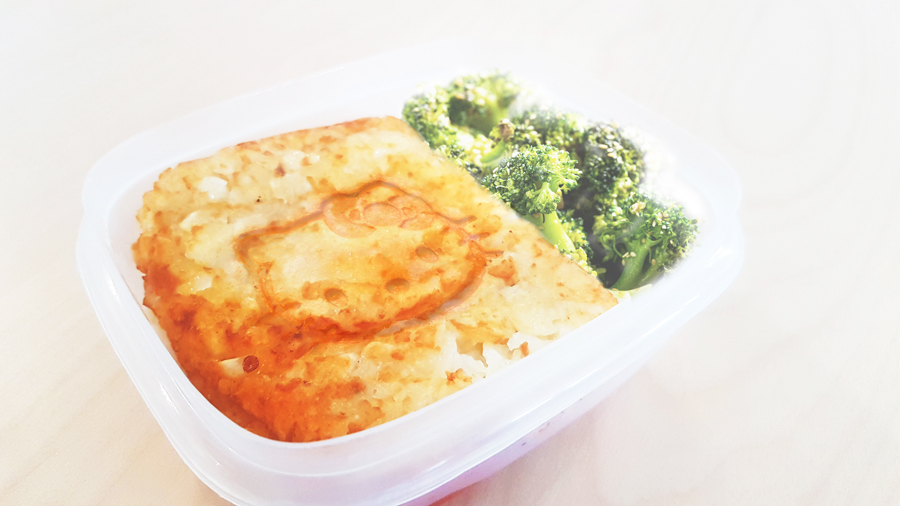 This was a big hit with my children, pizza cheese and pepperoni were layered between two  hash browns and toasted in the sandwich maker. Soft steamed vegetables complement this savoury melt well.
Breakfast Muffin BLT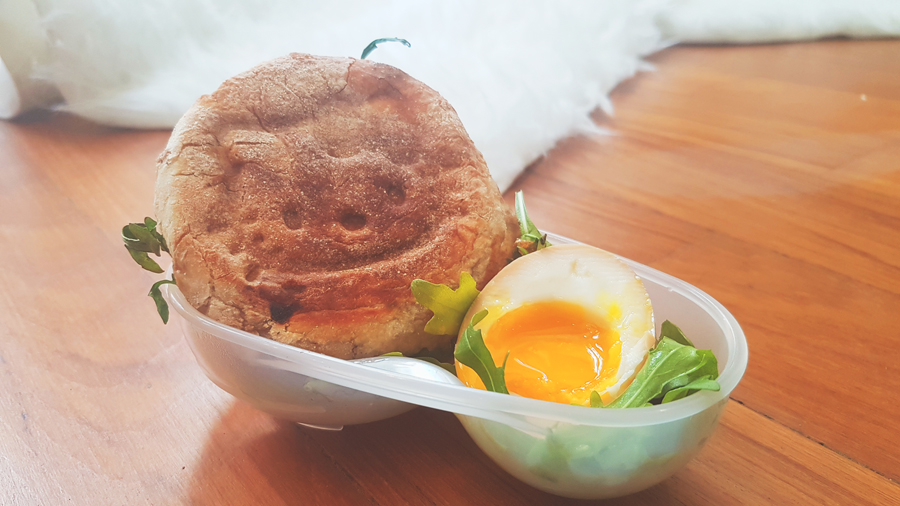 Wholemeal breakfast muffins are the perfect size for little hands, and the sandwich maker toasts them quickly and easily. For this recipe, I layered sliced cheese with the classic combination of bacon, lettuce and tomato. Finish the lunch box with an soft-centred egg for a really tasty hearty meal.
French Toast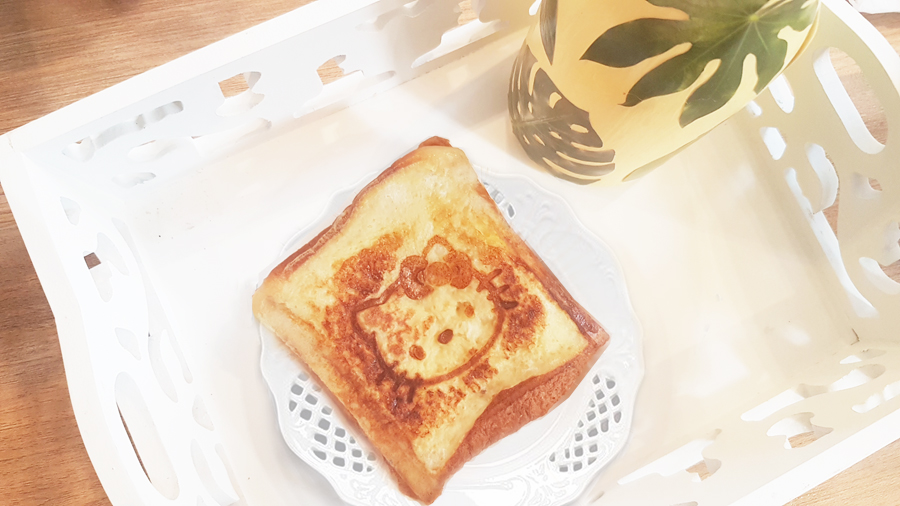 The sandwich maker is also great for fuss free French Toast, just because we mums deserve a snack as well.
The plates of the Cornell sandwich maker were non-stick and very easy to clean. We liked that the heat was distributed very well so toasting was very even across the surface of the food.
Cornell Hello Kitty Sandwich Maker:
+ Easy to clean
+ Lightweight and easy to store
+ Ideal temperature and even toasting
– The hinge could be a little taller, I like making really tall sandwiches and the hinge had very little flexibility to toast a taller stack.