Babywearing comes with a whole slew of benefits, including improving your posture and strengthening your core, increasing your oxytocin (or happy hormone) levels — something that will benefit both you and the little one — and keeping you fit overall.
If you're looking to lose that postpartum weight but are unable to be away from your little one or you just want to try a new way of bonding with your baby, here are some babywearing fitness classes in Singapore where you can spend time bonding with your baby while burning off some calories!
Inspire Mum & Baby – Mum & Baby Dancercise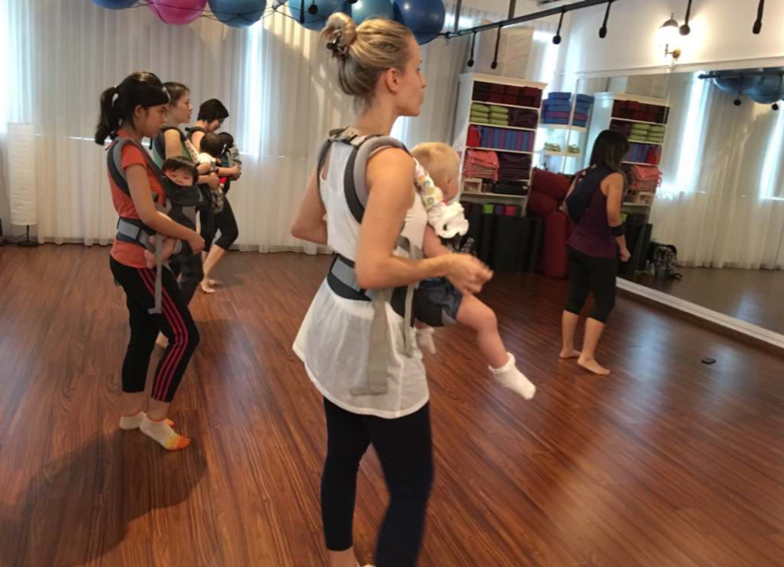 If you're looking for something more upbeat, bring your baby with you to let loose and groove to the beat at this Dancercise class that is specifically designed for babywearing mamas. All you would need is a baby carrier or sling for the bub, and you'll walk away feeling more lighthearted and less stressed. For mums who do not want to step out of the house, private classes can also be conducted in the comfort of your own home.
Classes are held weekly at WIS @ Changi, starting from S$35 for a trial class, call 9234 1866 or click here for more information.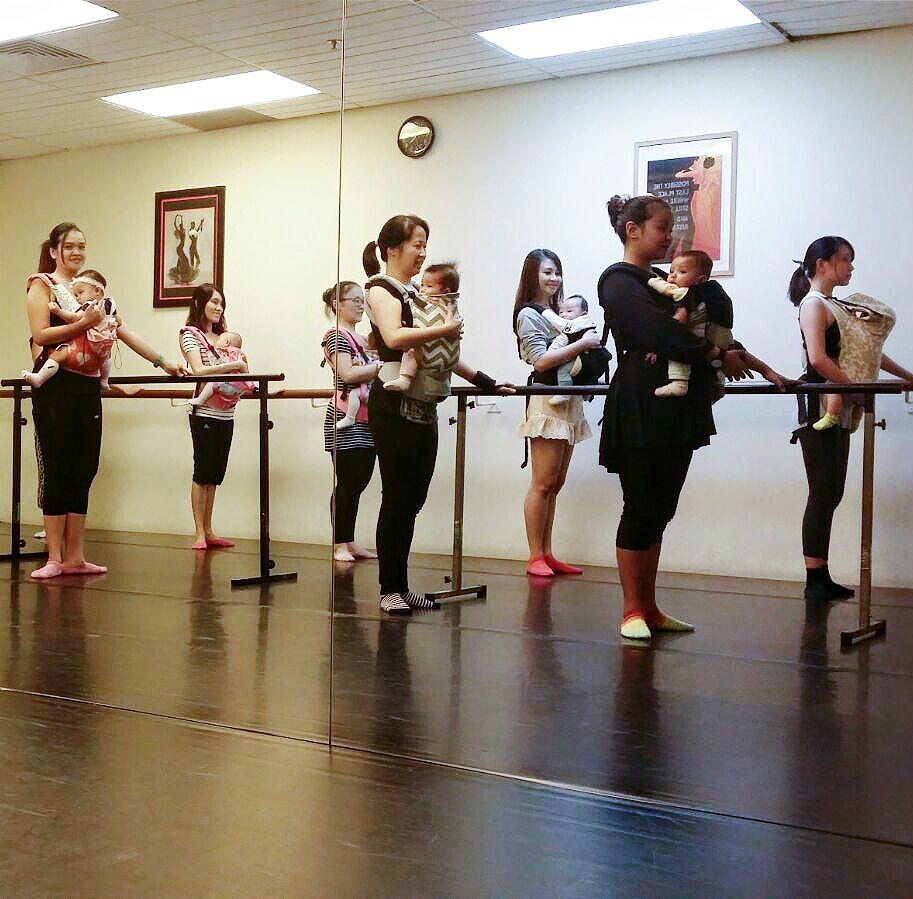 Who says that you can't pursue your ballet dreams after becoming a mum? Live out your ballerina fantasies and learn how to pilé and pirouette gracefully with other like-minded mummies, all while baby is strapped to you. The best part is that no ballet experience is required, and high-impact moves such as jumps are avoided, to ensure both mummy and mini's safety. The only thing to note is that no ringslings, hipseats or narrow-based carriers are allowed.
Classes are currently held at Dance on Us 8 Claymore Point, S$28 per class, click here for more information.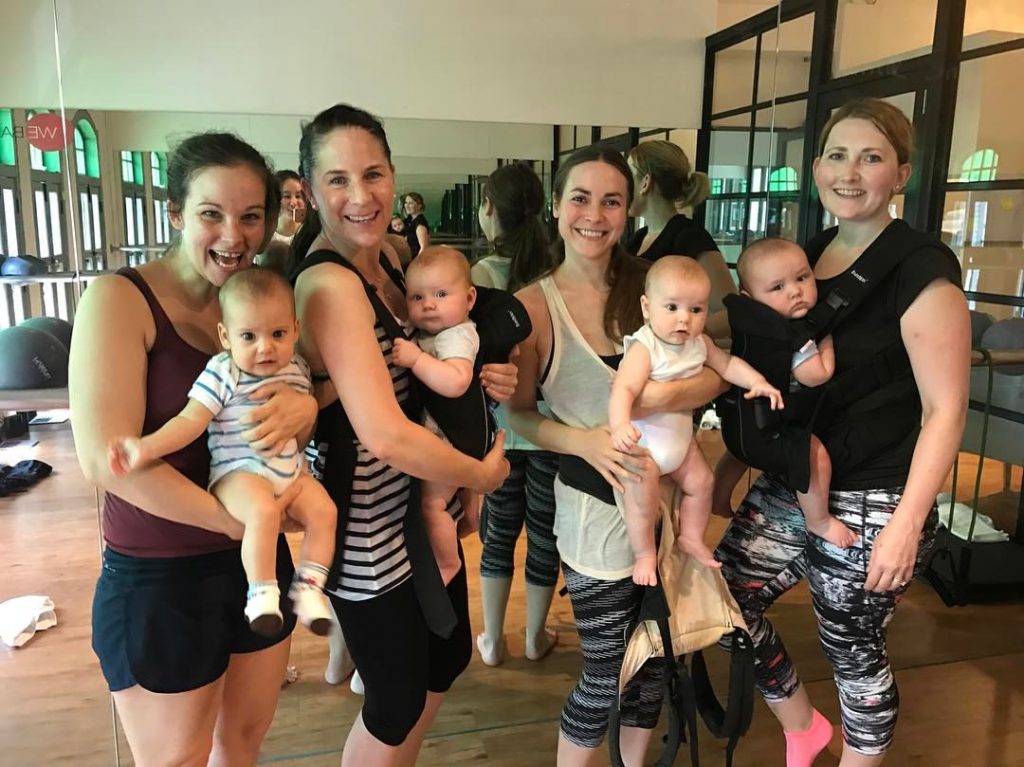 Get your yummy mummy body back with WeBarre's Mum and Bubs class that is specially designed to help new mummies strengthen all the muscle groups that were weakened during pregnancy, delivery and in everyday life with baby. Unlike the other classes, having your bub with you is optional, so you can have a workout and get your 'me time' or make it a bonding session, depending on your mood for the day. Take note that if you do decide to bring your baby along, he or she should be able to hold their heads up on their own for this class. We hear most babies fall asleep after class as the pulses and motions put them right to sleep, so bringing baby along may not be such a bad idea after all, especially if bedtime is right after your class.
Classes held at WeBarre, starting from $49 for a seven-day trial, call 6221 5539 or click here for more information.