Amid juggling working from home, tending to your baby with very little additional help (since extended family shouldn't be visiting), it might be overwhelming to try starting your child on solids during this time. We've got you covered with a few meal prep hacks so you'll always have food for your little one on hand.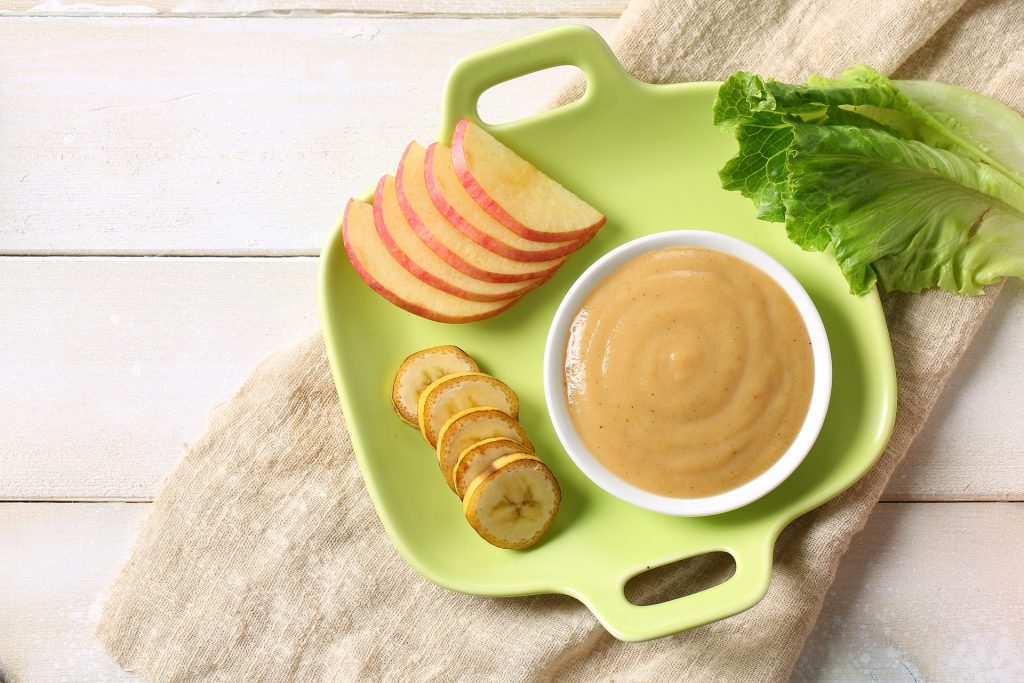 The World Health Organisation and Singapore Health Promotion Board both recommend to breastfeed exclusively – or supplement with formula – for the first six months. After this, when your baby is able to hold his/her head up and can sit well when in a chair, and reaches out to try your food, these are some indications your baby might be ready for solid food. 
Avoid giving your baby honey, as it may contain bacteria spores called Clostridium botulinum, that causes infant botulism, which is rare but potentially fatal. Wait until your child is a little older (more than 1 year old) so that the microorganisms in his/her digestive system can keep the bacteria from growing. Also, refrain from using salt or sugar, but you can add in pinches of herbs or spices to flavour the food. 
Ensure the prepared food's consistency is slightly thicker than milk, and start with one to two spoons. Also, introduce just one new solid food for two to three days to see if there are any allergic reactions. Examples of this include rashes, bloated or gassy tummy or diarrhoea. Some food you can introduce are baby rice cereal with baby formula or expressed breast milk, mashed pasta, porridge, and mashed cooked vegetables. If giving your child meat, do make sure it's fully cooked. Other good foods include soft, ripe fruits like banana, apple, papaya, pear or avocado, yoghurt or custard.
Of course, this means a mess to clean up. One way to reduce the mess is to use a bib with a wide and deep pocket to catch errant bits of food. Examples of such bibs are the Stokke® Munch ($35) and Babybjorn Soft Bib ($19.90). Another way is to use items like the Haakaa fresh food feeder and teether ($7.90), where children can try solid foods like fruit, vegetables or even meat. This also doubles up as a teether, where infants can suck and chew on the 100 per cent food grade silicone teether to soothe their gums. Likewise, mums can also feed their babies with the Pigeon Weaning Bottle with Spoon ($5.50) that holds up to 240ml, where the squeezable bottle dispenses the correct amount of food without much mess.