All parents want the best for their little ones, and that applies to the air they breathe as well.
Here are some of the newer models on the market that may come in handy when it starts to get hazy, if your child has allergies, or simply if you would like cleaner air at home.
Hitachi EP-L110E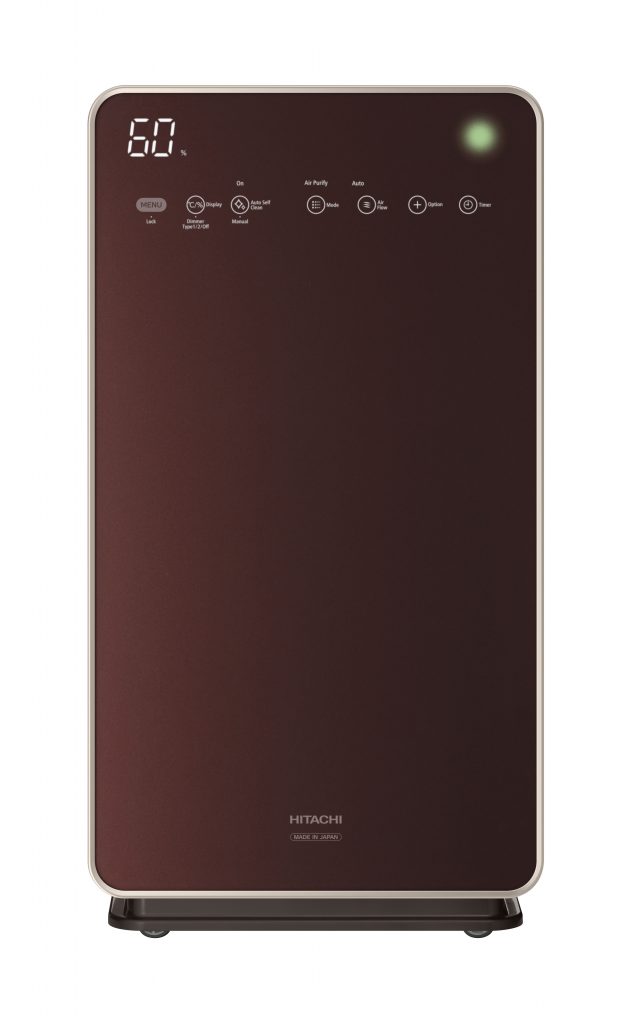 Easy to clean and use, the EP-L110E is an Auto Self Clean unit, which means that all you need to do is empty the dust box once the indicator notifies that it's time to empty it. The stainless steel outfit consists of various elements including a deodorising filter that can be washed with water as well as an Allergen-Free HEPA Filter that effectively captures fine particles including dust, pollen and airborne mould while suppressing PM2.5.
Special emphasis has also been placed on reducing noise during operation and your electricity cost with the Eco mode. Its scratch-resistant front glass touch panel is user-friendly and easy to clean too!
S$1,199, click here for the list of official retailers. 
Novita 3-in-1 Air Purifier NAP002Hi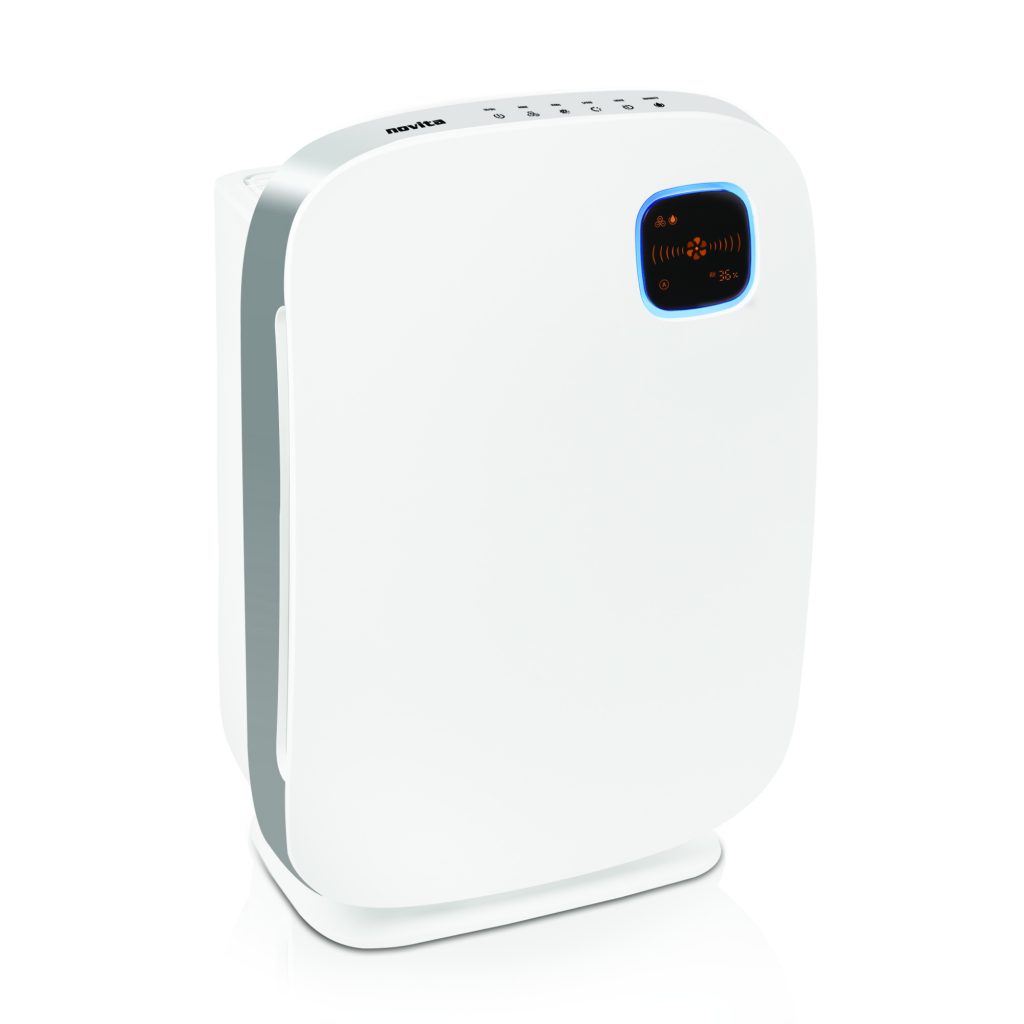 A highly-integrated multi-functional unit, the NAP002Hi provides air purification, ionisation, and humidification all in one machine. Its numerous filters trap and eliminate large particles, airborne germs and organic compounds, odour, airborne chemicals, germs, allergens and more. The semi-permanent built-in ioniser keeps the germs and allergens at bay while freshening your air quality, and the humidifier aspect improves the relative humidity of your surroundings to keep you comfortable.
S$799, available online here. 
OSIM uAlpine Air Purifier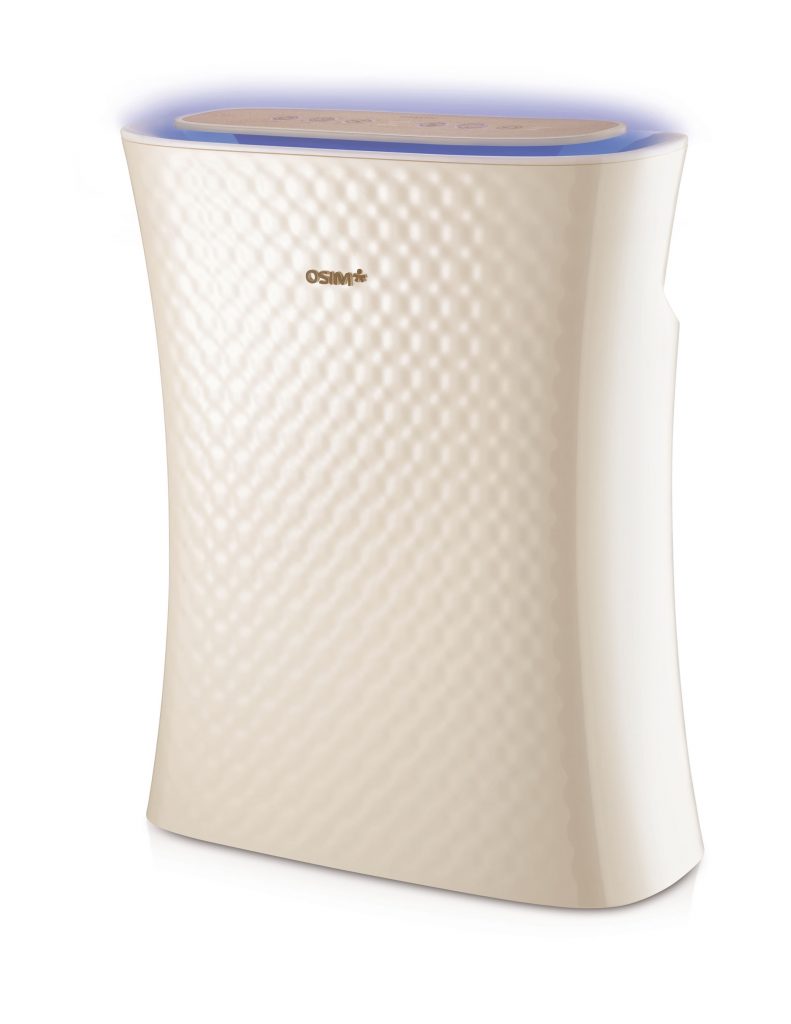 Protect your family from the invisible pollutants in the air and enhance their respiratory well-being with the uAlpine Air Purifier. It effectively circulates purified air evenly around the room after its filters and UV light filter out almost all harmful particles, from dust and pet hair to odours, germs, bacteria and viruses. The uAlpine comes with an air quality sensor, filter life indicator, timer function, auto shut-off safety feature that shuts off the device automatically when the back is opened while it's in operation, and best of all, doubles up as a night light, emitting a soft indigo glow for little ones.
S$699, available online here. 
Philips Air Purifier Series 2000 AC2887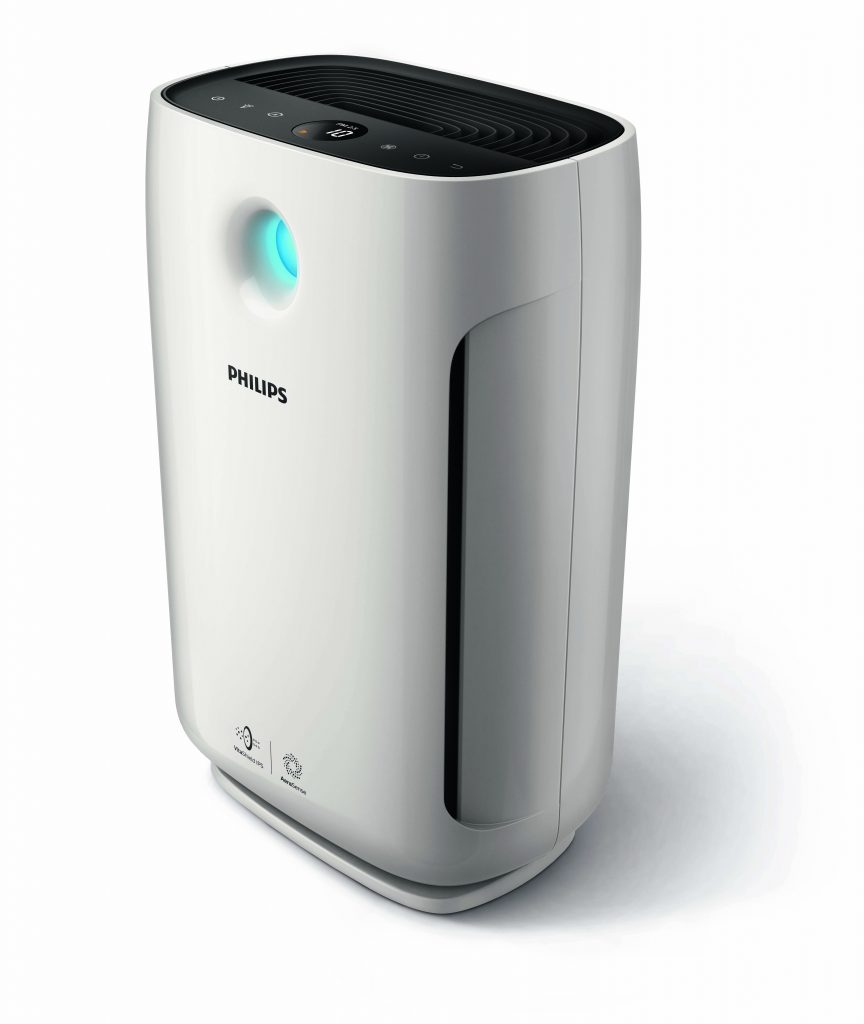 This has the ability to sense and identify particles that are even smaller than PM2.5, giving you constant updates and real-time feedback on the PM2.5 levels and quality of air in the room. It also ensures that air conditions are constantly ideal through a filter that can remove ultra-fine particles as small as 20nm, which includes gases such as formaldehyde and a majority of bacteria and viruses. The AC 2887 has an allergen mode which will automatically provide an extra boost to reduce the risk level of allergens to a minimum, as well as a pollution mode which detects and reduces harmful particles and gases for cleaner air. There is a silent mode as well as a smart light control, in which both the noise level and brightness of the lights can be adjusted.
S$599, click here for the list of official retailers.