Mummyfique's latest initiative, Advance allows kids to try different activities - from STEAM learning to martial arts and piano lessons - to help them reach their full potential.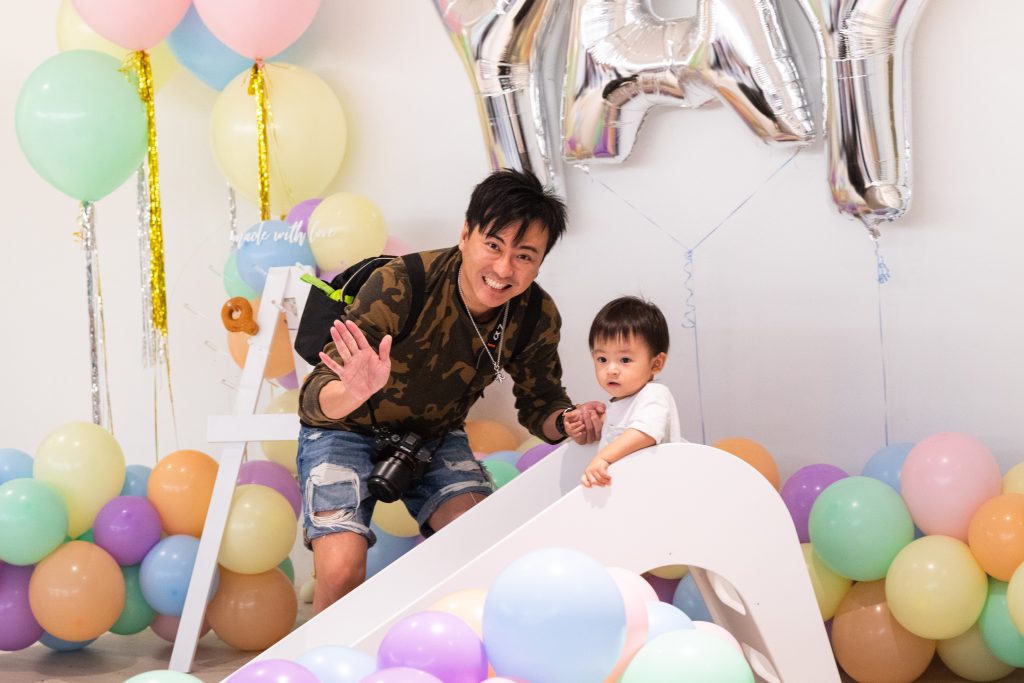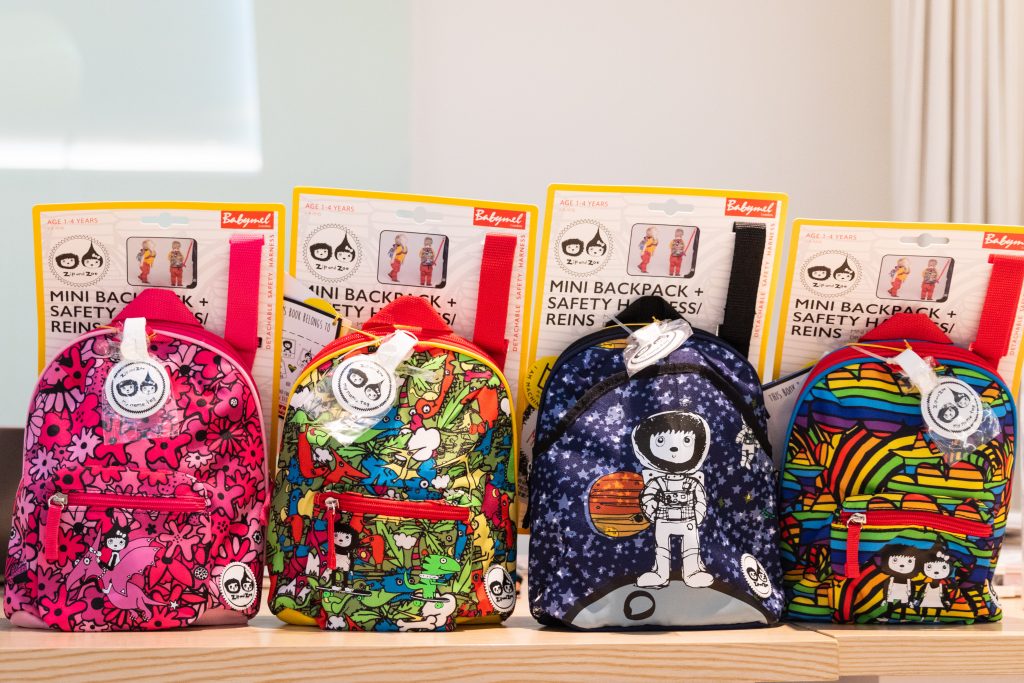 Children aged 3 to 5 years old are fascinated and curious about the world. At this age, there are tons of milestones your child will achieve, whether they're physical, social or emotional. Thus, it's a great time for kids to explore many different things and discover what they like to do. 
However, attempting all these classes and courses can be rather costly. Hence Mummyfique came up with Advance, where one card gives you access to free trials and many different established and reputable centres. Even better, you don't have to source for these places yourself – we've done all the legwork for you. Additionally the list will keep growing to offer more to mothers.
Moreover, mums can use the site as a resource to organise monthly playdates for their kids to meet and explore new and exciting places or playgrounds, for instance. 
Advance's Launch at Trehaus
On 14 December, Mummyfique invited a select group of guests and their children for Advance's launch. This pre-schooler starter kit for three to five year olds features a specially curated set of trial classes including gymnastics, swimming and STEAM learning. 
Other items in the kit included mummy-approved BusyMat activity mats, all natural Zoo-vite vitamins, Lilo Ikan Bilis powder and Pearlie White oral care. 
To redeem this, the kids had to complete their Advance passport by visiting all the booths and getting stamps. Eligible pre-schoolers received an Advance kit, OETEO packs and Gastromania gelato vouchers. Meanwhile, older or younger children also got gifts such as magnetic whiteboards, gelato vouchers and OETEO packs.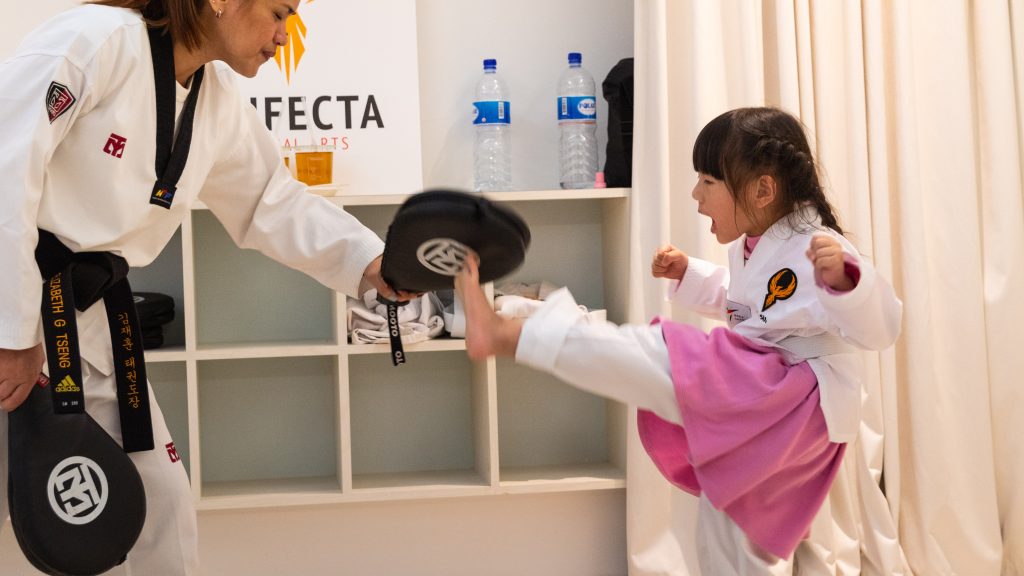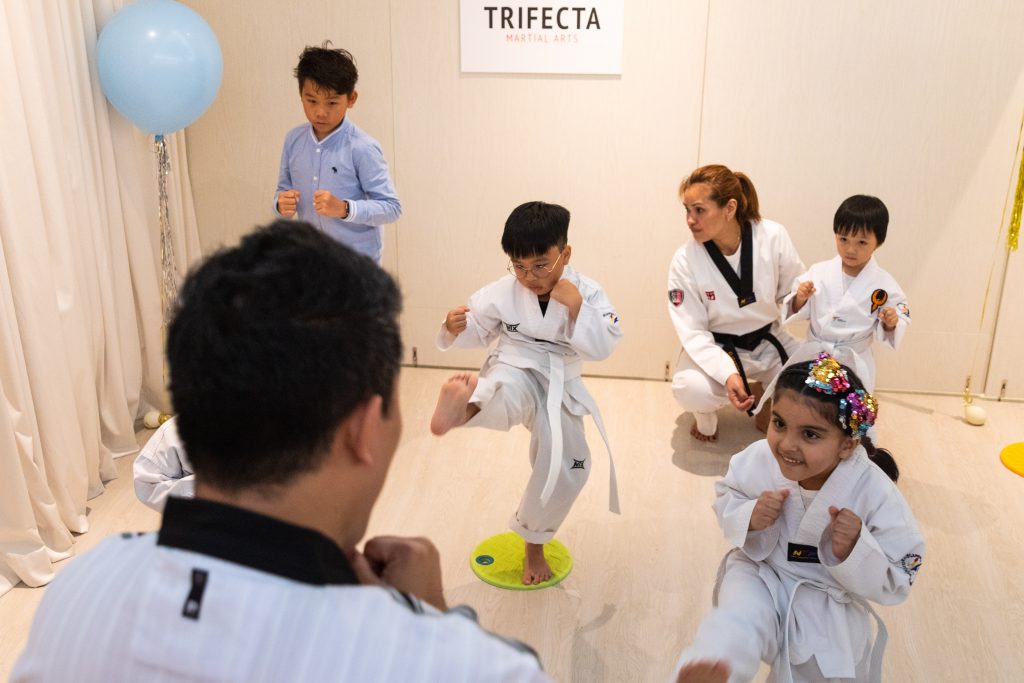 To kick things off, children got a little taste of Trifecta Martial Arts' trial class, greatly surprising many mums when their daughters loved this station. 
Advance members receive a free trial and uniform and no registration fees (worth up to $295), valid till 15th January 2020. Hence, your little ones can see if they have the interest and passion to become the next martial arts master. 
Additionally, HST Medical, a local brand, had a station where kids could match animals as well as sample all Zoo-Vite's vitamins or supplements. The range includes calcium, Vitamin C and DHA vitamins jellies, to make it easier for kids to get their supplements. 
In particular, we love the Zoo-Vite Immune, Flu Resist and Germ Buster, since they all aim to boost a child's resistance against getting sick. The Immune jelly sticks also eases allergy symptoms, while the Flu Resist counters upper respiratory infections. Finally, the Germ Buster wards off invading germs. 
At the next station, the kids' put their motor skills to the test, colouring the reusable BusyMat placemats – a great idea to keep them busy while you have a quick lunch! 
Additionally, guests also got to bring home different sample packs of Lilo's products. These include not just ikan bilis powder, but scallop, mushroom and white bait too!
De Kinder Club is an enrichment centre that aims to holistically teach the child. Not only does the child learn how to creatively think and solve problems, these activities also aim to build character and help children work together. 
At the Advance launch, pre-schoolers got to make their own LED firefly that lights up. 
Another fun activity at the Advance launch was the Joy Waltz Academy's Little Pianist Prodigy activity. Pre-schoolers got to play with the rollup piano to spark their interest in music and piano lessons. To make the lessons more engaging, their educational materials are interspersed with illustrations and musical stories. 
The children also had fun learning Mandarin with Han Language Centre, where they could colour a worksheet with a cartoon character. Before they could colour anything, they were asked what colour it was in Chinese. 
Another activity they tried at the event were picture cards. After children picked a few cards, the teacher asked them a few questions in Mandarin, according to their level of proficiency. 
Motherswork Free Play Area
Moreover, the kids could also wander over to the Motherswork's free play area to play with the Green Toys and the Green Toys dough. In particular, the dough is made from organic flour in a food-safe facility in the USA, while the eco-friendly toys are made out of recycled plastic milk jugs. See the full collection at Motherswork. 
Of course, no event would be complete without yummy treats. The spread included chicken nuggets, egg tarts, sandwiches and skewers – all easy for little hands to hold. 
Aside from the yummy finger food, everyone loved the refreshing bubble tea from Winnie's. Aside from the Afternoon Milk Tea, Winnie's also specially concocted the Honey Green Tea for the event. 
Shoutout to our wonderful sponsors:
The Oeteo Jianzhi ( 剪紙) collection is inspired by traditional Chinese folk art, most notably paper cutting, featuring spring motifs and pineapples. This four-piece set consists of one short sleeve and one long sleeve top and matching bottom. A perfect gift and keepsake. 
While Med Karlek Inc is usually more known for its gorgeous wedding décor, the event venue design and styling company also does great kids party décor, as evidenced by the gorgeous photos above.
Additionally, Winnie's sponsored the delightful Afternoon Milk Tea and Honey Green Tea. The bubble tea shop has also just opened a new outlet at Novena Square. 
Many thanks to Bespoke Photography for the gorgeous event photography. Aside from events, Bespoke also does birthday photography, perfect for your little one's next celebration.
Last but not least, our venue sponsor, Trehaus, a kid-friendly co-working space that aims to bring about optimal work-life balance. Its extensive premises includes an integrated Business Club, Family Club and even a pre-school.