Active ageing or healthy ageing is defined as "the process of developing and maintaining the functional ability that enables well-being in older age."[1] This concept paved the way for societies to promote activity, health, independence, and ageing well, so else to help seniors increase their quality of life. Why is active ageing important? As we reach a certain age in our life past our heydays, seniors often feel like that have lost past their energetic self. As well, due to physical limitations, many seniors also feel that they are unable to go about their usual ways and some even begin to feel burdened as they age. However, growing old doesn't always have to be this way. Active ageing is pivotal as it promotes a healthy lifestyle and independence amongst the senior citizens. Through manageable physical activities during the day to maintaining a healthy, balanced diet, seniors are encouraged to embrace their golden years with pride.
At Tanglin Community Club (CC), seniors are encouraged to take part in varied activities to support a healthy lifestyle. These programmes include Line and Folk Dance, Zumba, Yoga as well as Taijiquan, and Qigong.
Line Dance (Adult) – Elementary
When: Tuesdays
Trainer: Mr Jonathon Winston Yew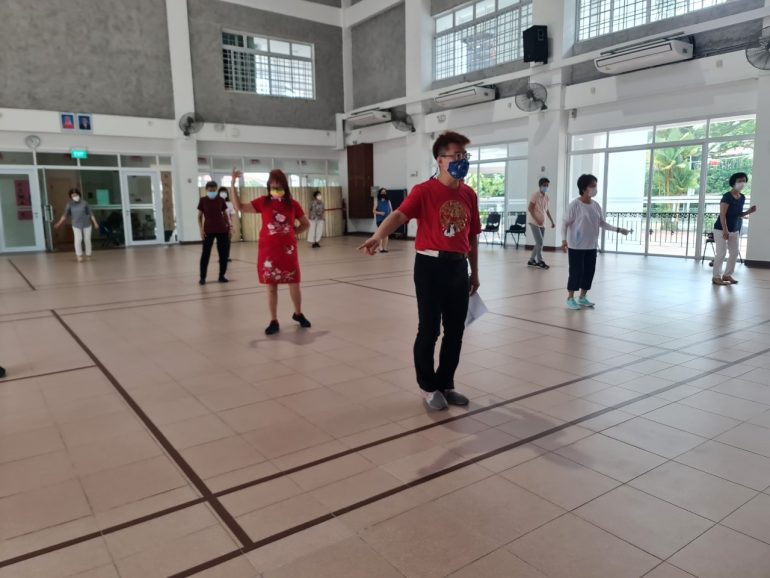 Modern line dancing began in the 1970s and blossomed across the United States and Canada in the 1980s. By the early 1990s it swept across to every English-speaking country and by the late 1990s, its popularity among the non-English speaking nations increased as well. This programme will introduce seniors to country line dance featuring Country music, Latin line dance incorporating Latin music, Cha-Cha, Rumba and more. There's also American line dance that combines both Country and Latin line dance as well as Social dance with steps of Disco Rock, Mambo, Rock 'n' Roll, Waltz and Tango!
Recreational Folk Dance – Elementary
When: Wednesdays
Trainer: Ms Liu Yet Moi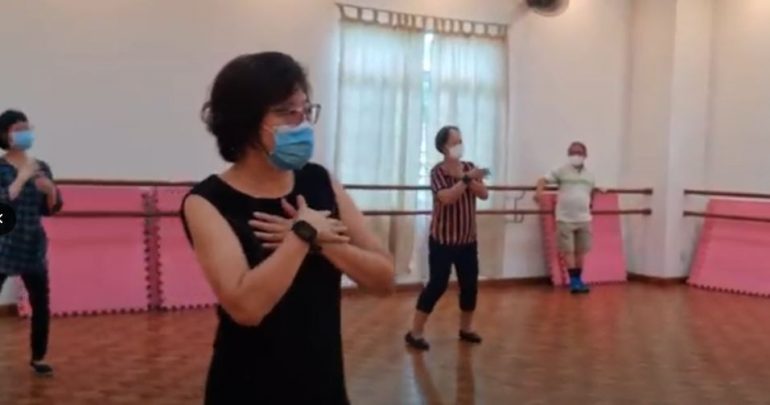 What is Recreational Folk Dance? It's specially choreographed dance that has been modified from various international dances like traditional folk dances from different ethnic cultures of the world. Seniors will be able to improve their flexibility, balance and gait though this programme and also appreciate the various cultures through the art of dancing.
Improve flexibility, balance and gait through dancing! Recreational folk dance is specially choreographed and modified from an international array of dances. It comprises a mixture of traditional folk dances from various ethnic cultures of the world. Join in to start grooving and gain an appreciation of different cultures through the art of dancing.
Zumba® Gold
When: Mondays and Fridays
Trainer: Mr Matthew Ang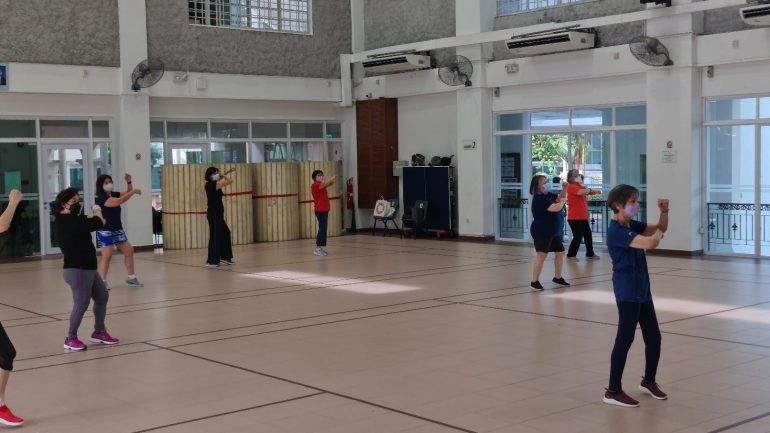 Zumba for seniors? You got it! Get ready to groove to the beat and be prepped for an invigorating class! This programme sets its foundation on Zumba® choreography with modified moves and pacing that focuses on balance, range of motion and coordination especially for active seniors and also those just embarking on their journey to a fit and healthy lifestyle. Easy-to-follow moves are paired with zesty Latin music ranging from salsa, merengue, cumbia to reggaeton fills the atmosphere with positivity and encourages empowerment amongst the seniors.
Hatha Yoga – Elementary
When: Mondays and Saturdays
Trainer: Ms Cindy Lim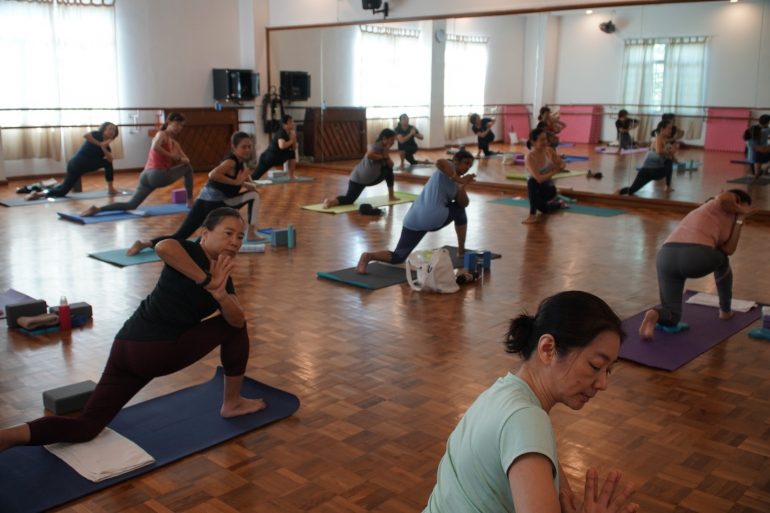 Slow things down a notch with the ancient Indian art of healing, toning, and rejuvenating the body with the Hatha Yoga programme at Tanglin CC. Seniors will learn the basics of hatha yoga that brings about a sense of calm and peace through special postures (asanas), breathing exercises and concentration. This is one class that not only helps to nourish the body but also the mind. It will reveal how inner peace and harmony can be achieved through the practice of yoga. Yoga is an effective way of blending exercise with relaxation techniques that helps seniors achieve a balance in their golden years.
Taijiquan
When: Sundays
Trainer: Mr Shen Yuguo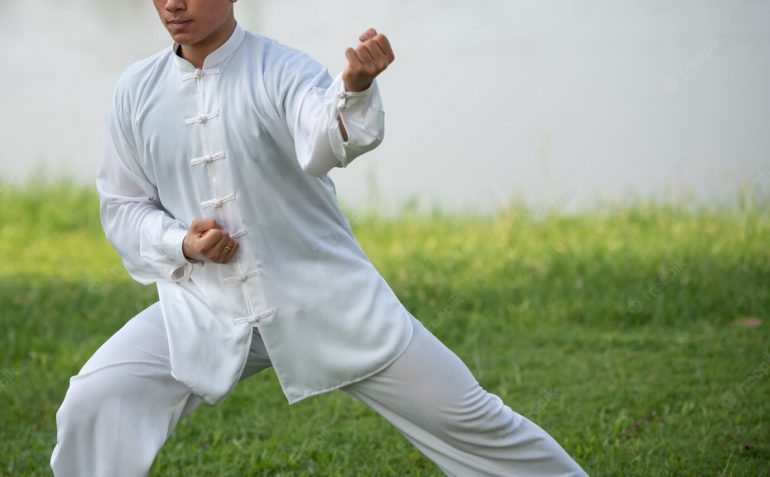 Taijiquan, stemming from China's ancient past, is a traditional martial art and health-promoting exercise. There are many different styles of Taijiquan but all of them share a fundamental philosophy of the unification of internal energy (qi), continuous movement, centring, rooting and relaxed alertness. Aside from the myriad of health benefits, Taijiquan enhances spiritual cultivation and even equips the learner with self-defence knowledge.
Taijiquan is also offered at Goldhill state land organised by Balmoral Neighbourhood Committee (NC) for Balmoral and Goldhill neighbourhood residents on Mondays and Wednesdays at 7.30am.
Health Qigong
When: Thursdays
Trainer: Ms Doreen Ang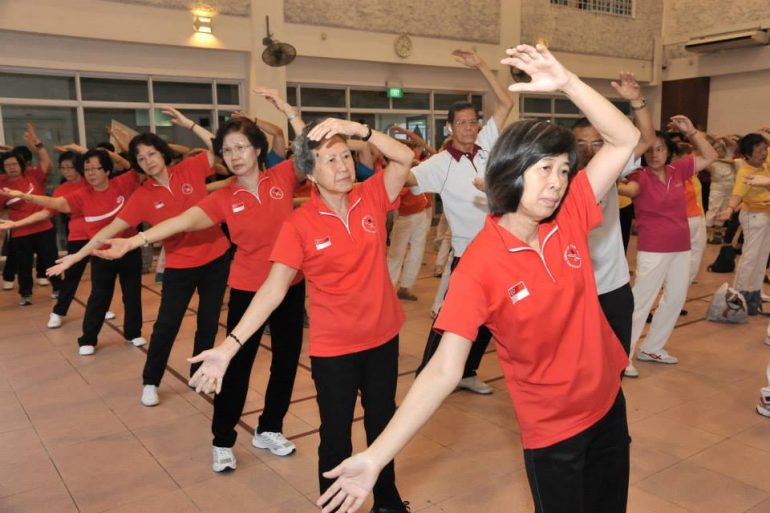 Health Qigong is a set of traditional keep-fit exercises that integrate the adjustments of body, breath and mind. Experts of the Chinese Health Qigong Association compiled the four sets of Health Qigong via Yi Jin Qing, Wu Qin Xi,Liu Zi Jue and Ba Duan Jin using scientifically proven methods and research on traditional qigong practices, modern medicine, Psychology, Physiology, Immunology and related subjects. Seniors are encouraged to practice Health Qigong to improve their overall health and emotional well-being!
For Balmoral and Goldhill neighbourhood residents, you may join the Qigong session organised by Balmoral NC that is conducted at the Goldhill state land on Mondays and Wednesdays at 7.30am.
Circuit Training
When: Thursdays 10am
In collaboration with Health Promotion Board, Balmoral NC and Goldhill NC organise circuit training sessions at Tanglin CC. Similar to High intensity interval training or HIIT, this session is conducted as a form of cardio exercise done without any equipment and only using one's own body weight. At present there are several seniors who regularly join this class along with the other participants.
With these active ageing programmes in place at Tanglin CC, keeping fit and promoting independence amongst the senior community is within reach. For more information, visit https://www.onepa.gov.sg/cc/tanglin-cc.
Tanglin Community Club
245 Whitley Road, Singapore 297829
+65 6251 3922
[1] Taken from https://www.who.int/news-room/questions-and-answers/item/healthy-ageing-and-functional-ability