With the latest tightening of restrictions set in place, kids will be pretty much homebound and parents need all the help we can get to help them to stay physically and mentally active. This is the perfect opportunity to learn a new skill, engage in a new sport or embark on home DIY projects for some brain exercise. Here are eight ways to encourage our kids to incorporate some sort of physical activity into their day and for us to spend more magical bonding time with them!
Bring Outdoor Games Inside
If going outside is not an option, then bring outdoor activities indoors! This is by far the best way to keep both yourself and your kids up and about. Here are some ideas for bringing activity indoors:
Blow up balloons and try to keep them up in the air by using a blanket as a net and play "volleyball".
Use coloured electrical wire tape to create a hopscotch on your living room floor!
Set up a mini golf course around the house. You can lay plastic cups on their side for the holes and ping pong balls if you don't have any golf balls on hand.
Start a marching band with pots and pans. Youngers one would love marching throughout the house. You can even lead the troop and incorporate different movements as you move about.
Build an obstacle course indoors for younger ones using sofa cushions and cardboard boxes. For the older kids, how about creating a course using strings and have them manoeuvre themselves from one end of the hall to another without touching the string!
Create a bowling alley using recycled products like plastic bottles or empty toilet rolls as pins.
You can also head over to the ever-trusty Decathlon and you'll find affordable products for indoor sports activities. How about a game of darts? Bet you never knew it was a sport, but it is! Playing darts is great for the kids as it improves their concentration, hand-eye coordination, and relieves stress. Table tennis is another sport to consider and Decathlon stocks miniature, eco-friendly and portable table tennis tables. Archery has also risen in popularity and with Decathlon's soft archery range, you can easily set up at home. This simple act of drawing a bow actually puts tension in the chest, hands, arm, upper back muscles and requires short bursts of energy from your core muscles. If you continuously repeat this action, it actually helps to strengthen your muscles!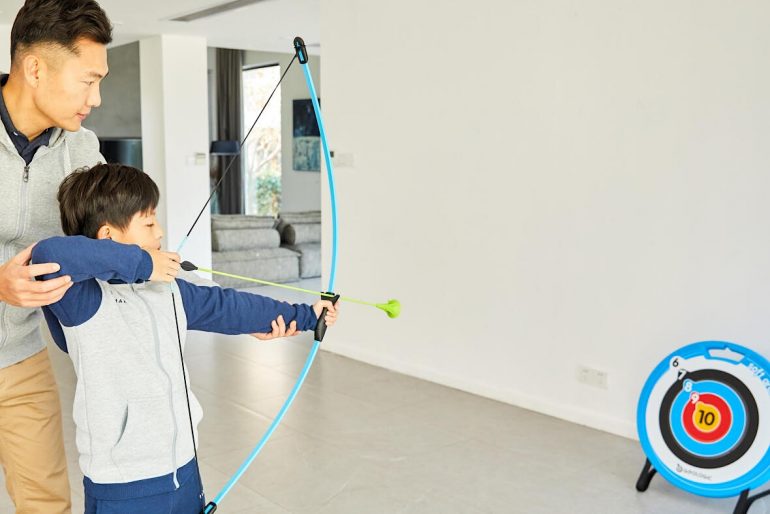 Try an At-Home Fitness Workout
Yoga has been known to improve concentration, sleep quality, and overall physical as well as mental health. It also enables you as well as your kids to manage anxiousness and stress better. Experience yoga with your kids with Soyoga's MiniYOGI collection of activity books, cards, yoga mats, and eye pillows. There are also videos available on their website to guide you on the use of the activity cards. Another option is Cosmic Kids Yoga, which is a free YouTube channel that combines kids' yoga with storytelling, along with a separate channel for mindfulness videos. There are tips to help concentration and visualization as well. 
You can also tap on free online workout videos like those on Fitness Blender and there's also one just for the kids. Staying at home also means that you've got time to try out a totally new fitness regime with or without your kids. How about trying your hand at Barre? Barre blends elements from different exercise styles including ballet, pilates, and yoga. WeBarre's On Demand videos are perfect if you're time-starved and love the flexibility of working out anytime, any day and have the kids join you in the comfort of home.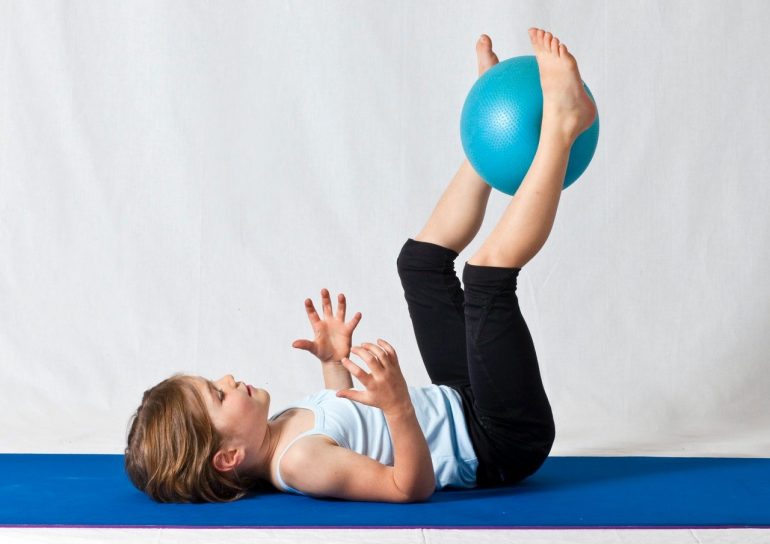 Craft Your Own Leather Accessory
Embarking on crafts at home is also another way to stay active, bond with your kids, and create something extraordinary at the same time. Learn how to create your very own leather AirPods Holder, coin purse or cardholder with Epic Workshop's Leather Crafting experience kit. No prior experience is required; you simply purchase their all-inclusive kit, follow their guided video, and voilah! Check out Crafune's DIY kits that are a little bit more complex and suitable for older kids to hone their creativity. Each kit is packed with necessary tools and materials such as non-toxic water-based adhesive, leather edge finishing gum and an elaborate step by step instruction with images to guide you on assembling the items. Choose from a pouch, cardholder, bag, and even a wallet kit.
Break a sweat and put on your favourite music or cue up a video and dance along! Try out the ever-popular KPopX Fitness that incorporates Korean pop (K-Pop) dance moves and uses catchy KPop music. Their fitness videos are available on YouTube or you can subscribe for more resources on their website. If you're more adventurous, how about learning some Bollywood dance moves? Sign up for Bolly Dancing's virtual classes that also includes variations of Zumba and Barre. You can also check out the Just Dance app which is essentially a dance game that challenges you to mimic dance moves on screen set to current pop music. The best part is that you can track your movements with a camera or your phone, and receive points based on how accurately you mimic what's on screen. Challenge your kids and see who can dance the best!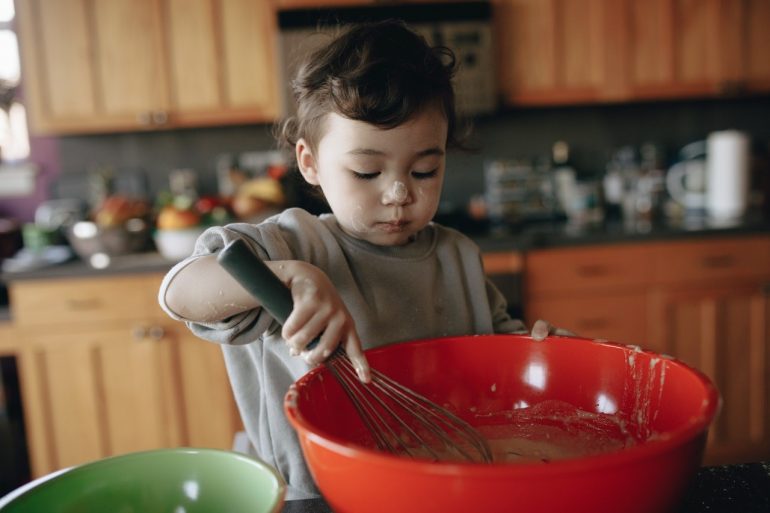 Easiest way to have a cook or bake session with the kids at home is to source for all-in-one baking kits! The Little Things has pioneered baking kits for kids that have been fine-tuned through experimentation and feedback from their little chefs. It helps you spend super quality time with your kids in your kitchen hassle-free as you have exactly everything you need. The Little Cookhouse also has a range of baking kits that are specially designed for the little hands from 3 years onwards; there's no electric hand mixer or complicated equipment required! They also have a series of no-bake products for households without an oven! Those who know Janice Wong, who's renowned for her desserts, will love her collection of premixes that makes baking a breeze!
Everyone loves LEGO® and to give your brain some exercise, start crafting your own creations! Frugal Fun for Boys and Girls features their 100+ Lego Building Projects for Kids, a list that contains challenges, instructions, games and more. These projects make the most out of LEGO® bricks' open-ended potential for facilitating hand-eye coordination, logic, creativity, and problem-solving skills. Each project has a separate blog post with clear instructions. Their range of projects include candy machines, operational machinery, toys and decorative items. For simple ideas, download the Brickit App (currently available for iOS users only). This app scans your LEGO® bricks and gives you ideas on how to build new creations! More ideas can be found on their Instagram page.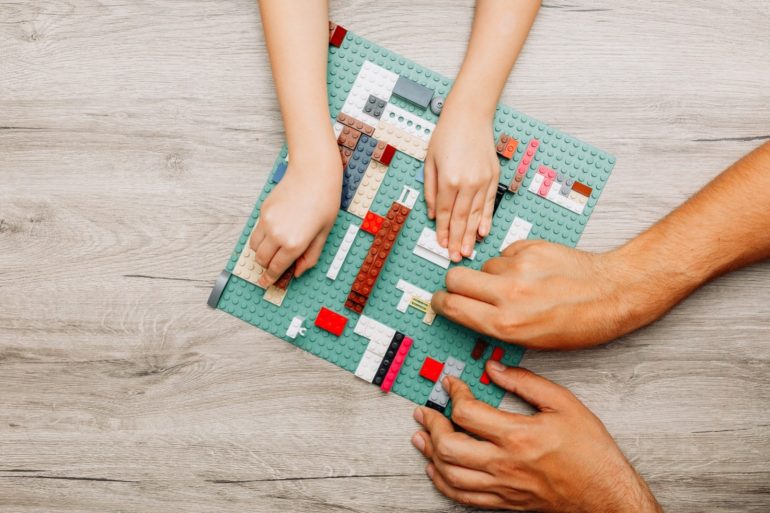 Gardening should be considered a sport with the time spent tending to your plants! If you're considering starting out an urban garden, the easiest way is to purchase a pre-prepared starter kit. You simply need to unpack, plant, and water according to instructions. You can begin your farming journey with Everything Green Microgreens Starter Kit, Super Farmers Urban Farming Kit and kits from The Green Capsule. The starter kit by Farm City is also an option. It comes with CocoCups which are made from coconut fibres and are 100% biodegradable. This means you can skip the plastic, while your little seeds get a comfy spot to grow in, with ample room for their roots to stretch out, and plenty of air pockets for a healthy root zone. With these kits, your kids will learn that while growing their own food might be easy-peasy, looking after them takes effort. You can even up the ante and opt for an indoor planting system like Click & Grow that is automated and include grow lights and irrigation systems!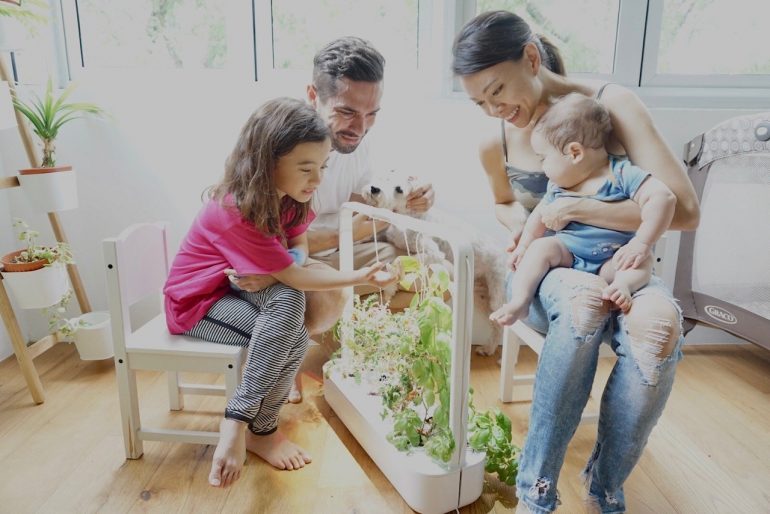 Attempt Hands-On Science Experiments
Keep your kids and your brain active with these easy to do 55 Science experiments from WeAreTeachers.
Experiment with vigorous interactions between everyday things and test the laws of physics! These experiments opens them up to more learning and gets their brain juices going plus it gets them actively engaged at home! SciShow Kids also has a whole series of science experiment videos on their YouTube Channel that'll be fun for both you and the kids to try out.
The best way to keep active at home? Come up with a routine that suits your family schedule and  incorporates both physical and mental activities with the ideas above. Your kids would love the variation and with older kids, you can get them to source for more inspiration too. With days at home being much of the new-normal nowadays, finding was to stay active is crucial towards keeping healthy and fit.