If anyone needs an energy boost, it's got to be busy mums. Plus, adding kids to the usual everyday grind can easily wear you out, super fast. And if you have a full-time career too, then you need an even bigger boost! Sometimes, maintaining a balanced diet isn't even an option especially on days when work has piled up and kids are on a roll. Fortunately, there are a whole load of healthy on-the-go, ready-to-eat snacks you can reach for to boost those energy levels, giving you an immediate lift in your step as well as steadying your blood sugar levels to keep you going for longer.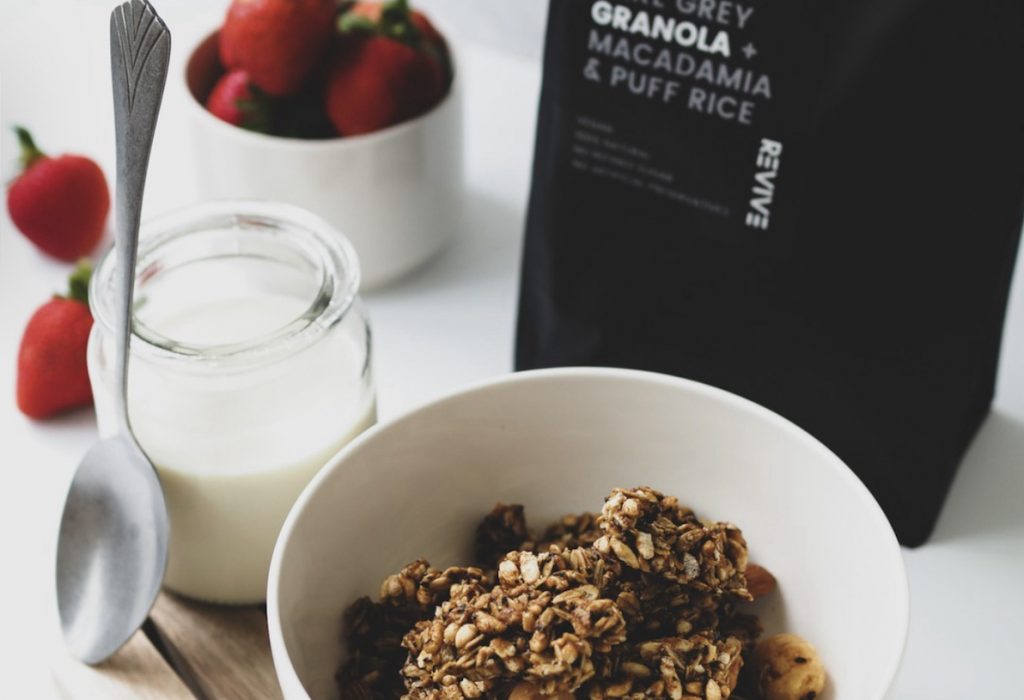 Revive began because they believe that when it comes to food, no one should have to compromise on taste for health. Their products are crafted with natural and wholesome ingredients. The company also promises that their products will always lead with a nutrient-rich first ingredient. These include whole grains, nuts or seeds, and all other ingredients used are beneficial to your health. Revive specialises in delicious granolas, overnight oats and natural nut butters that are made with top quality ingredients. Their granolas are not too sweet and taste all-natural. The Earl Grey Granola with Macadamia is baked with puff rice for an extra crunch and is absolutely divine. Nut lovers will love the subtle-earthly tones of their Matcha, Cashew and Almond flavour.
Best part? Revive's convenient healthy snack packs that not only tempt taste buds but fulfil your nutrition needs. Mums, add Revive's naturally sweet, great-tasting granola on yogurt or into your açai bowl and you've got yourself a healthy treat!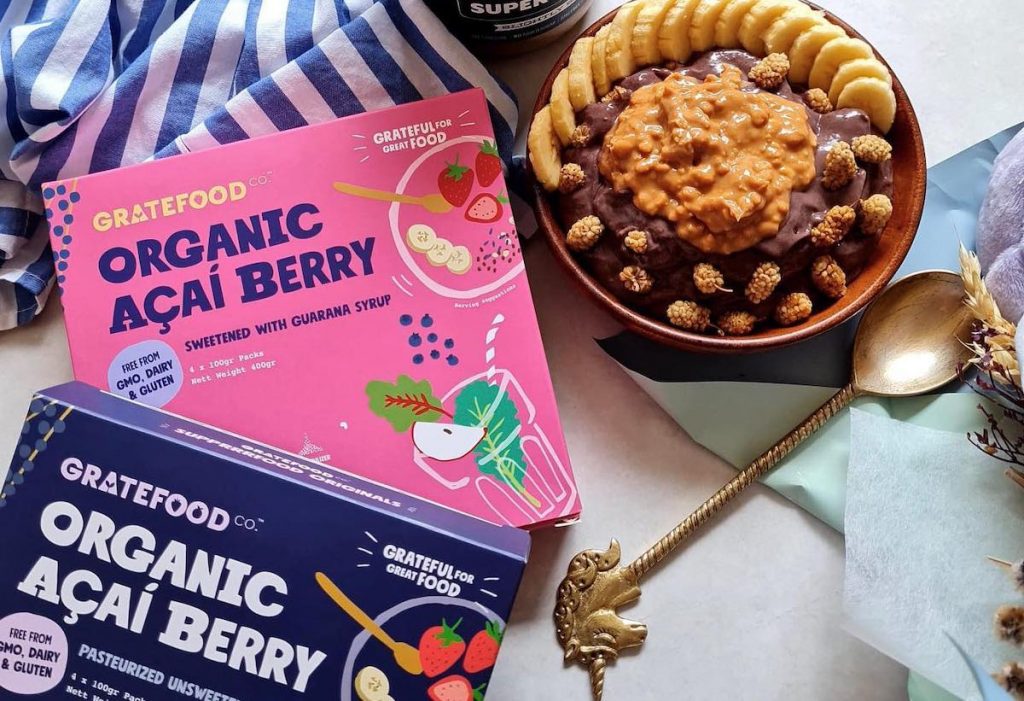 The name Gratefood sprouted from our thoughts of "gratefulness" and "great food" where we are grateful for plant-based food which is kinder to our environment and nourishes us to health and happiness. We have all heard the wonders of açai and Gratefood features this marvellous berry. Their ready-made bowls and smoothies are perfect for hardworking mums who don't have the time of day to even think about food! There are also easy recipes available on their website so you can prep a healthy treat anytime.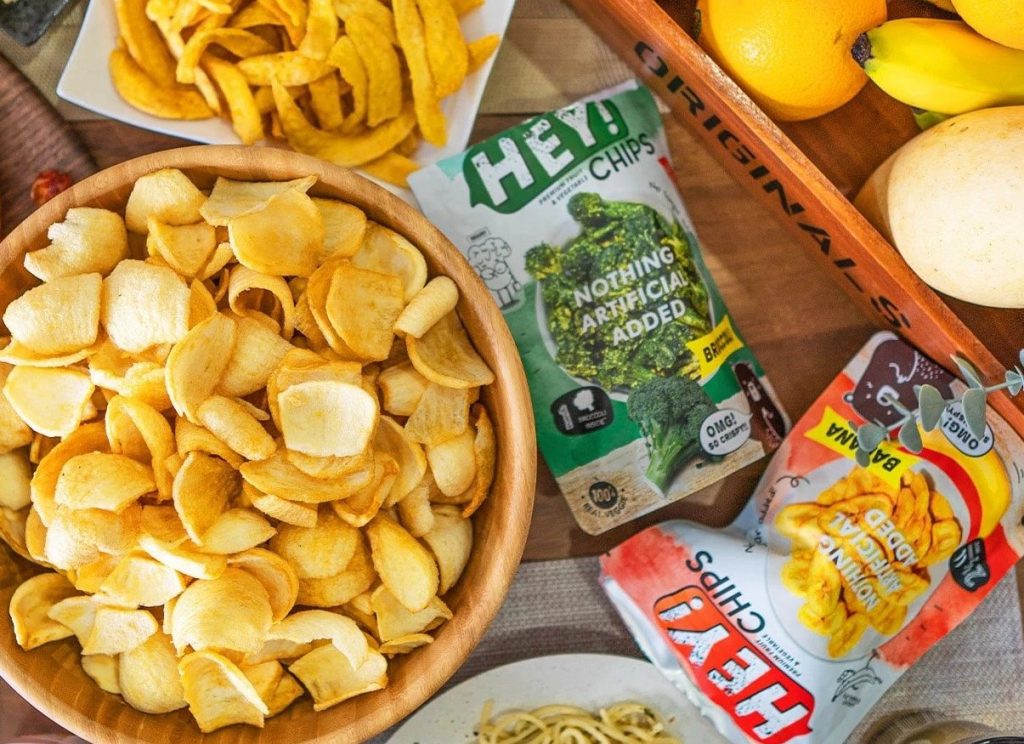 Healthy chips? Yes Hey! Chips heard you mama, and they've got just what you need for a mid-day perk-me-up. No sugar, no preservatives, no chemicals – that's Hey! Chips promise. These delicious fruit and vegetable chips are dehydrated at 60 to 80ºC to keep the natural flavours and nutrients, while reducing oxidation. That's why it feels like you are eating the real thing, but with a crisp! You can build your own box and mix-and-match your favourite flavours. Not too sure what to get? Check out their bundle boxes that let you try out all kinds of flavours too!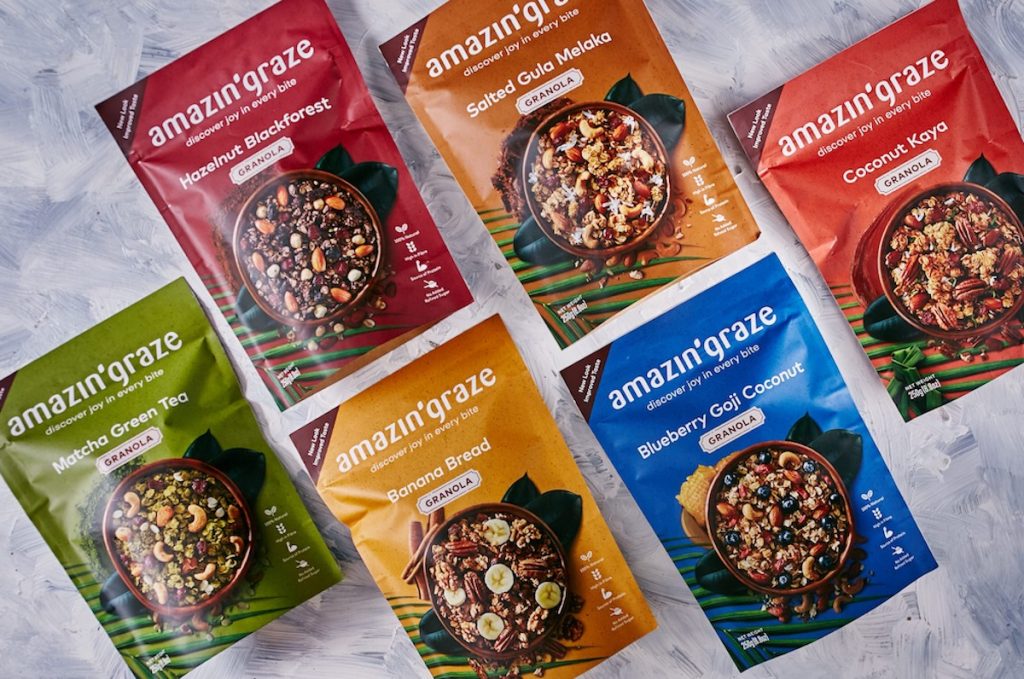 Amazin' Graze began in a home kitchen with a classic range of granolas and nut mixes that are still available today. Their nut mixes are absolutely one of the best with a fusion of tastes that you'd never would have thought would go well together. Crowd favourites include Pandan Coconut, Coconut Curry Lime, and Sweet Chili. In addition, they also offer Trail Mixes incorporating antioxidant berries, nut protein as well as immunity boosters – superb for super mums! We love how they offer a whole range of bundles so you can try out every single flavour or order those that you can't live without!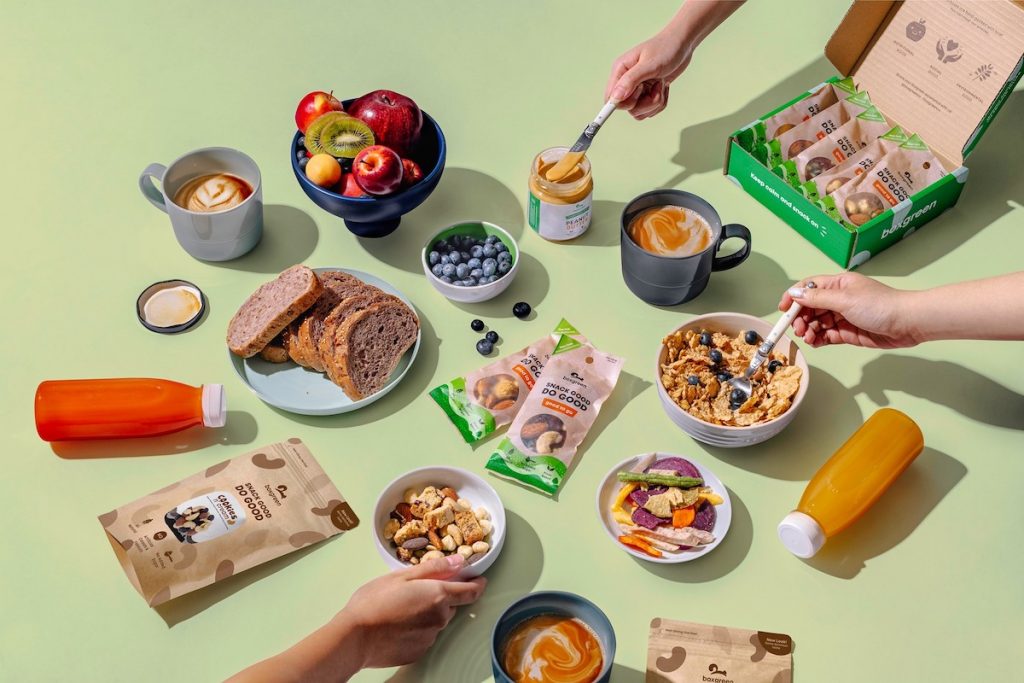 Boxgreen takes away the hassle of remembering to order your go-to snacks or leaving you in a lurch when you just need that one boost pack to sustain you throughout the day. The company offers an alternative to snacks that are high in sodium, and filled with artificial preservatives, colouring and flavours. Subscribing to their snacks is easy! All you have to do is build your box and fill it with delicious, wholesome snacks tailored to your needs. They will deliver it to your doorstep, hassle-free! Not sure what snacks to choose for the box? No worries! You can take a quiz to see what snacks suit you best. Try their best selling flavour, Peanut Pretzel Muddy Bites, and we guarantee, you'll be hooked!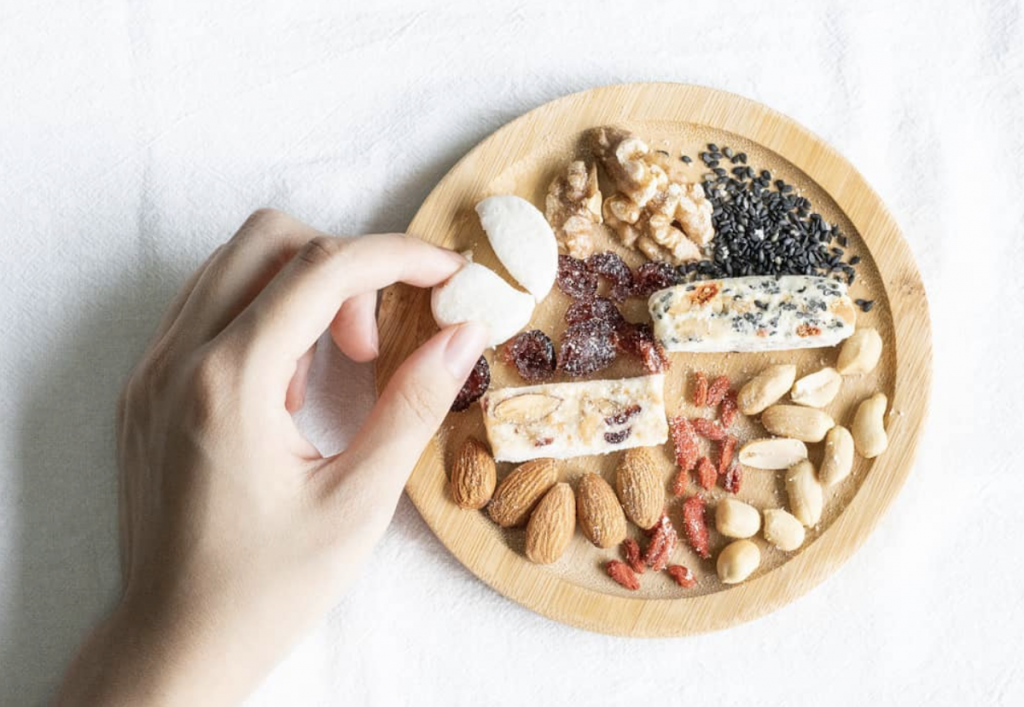 Got a sweet tooth? This home-biz specialising in nougat will leave you wanting more and more to get that burst of energy you need to sustain you throughout the day. Nougat Mama crafts their creations with fresh, quality ingredients, is low in sugar, and has no added preservatives or flavourings. Their signature bar is a packed with walnuts, peanuts, sesame seeds and goji berries. Each nougat is individually packed as it's so convenient to always have some handy in your mum-work bag. Simply pop one into your mouth when you're out and about and need a pick-me-up during the day!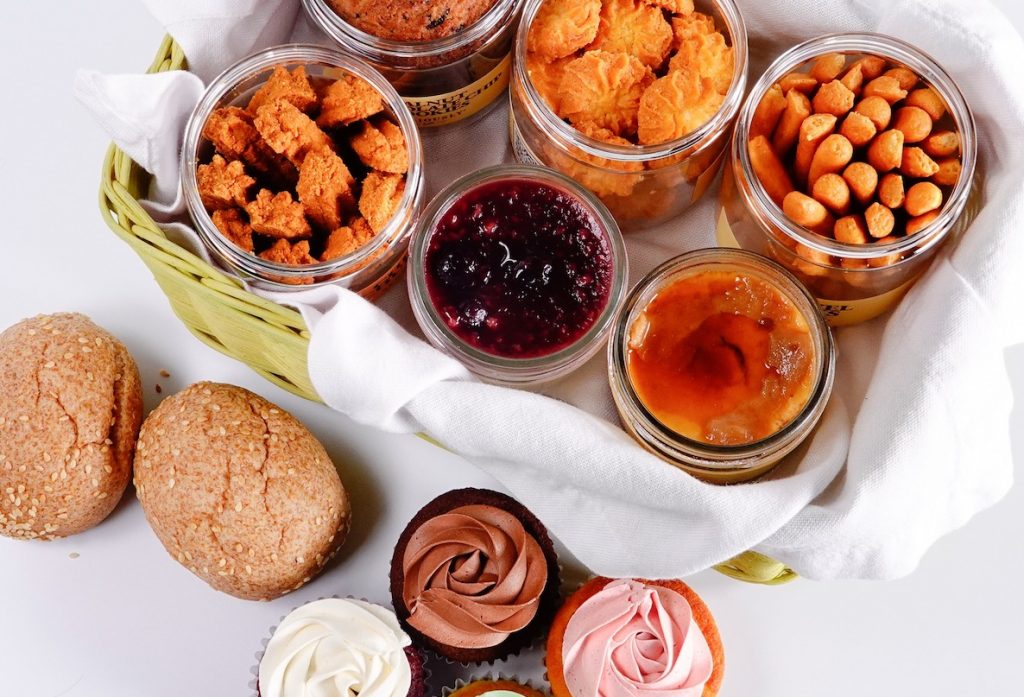 Stay on track with your keto diet with Seriously Keto's selection of wholesome bakes and snacks. This bakery is your one-stop-shop for keto and low-carb treats. Their keto bakery specialises in delicious low carb bread, cakes, and more. At Seriously Keto, one of their goals is to educate the community on the dangers of sugar consumption. Sugar is the root cause of many ailments due to its inflammatory nature. As such, they have created a selection of keto-compliant products including delectable snacks like Burnt Caramel Cookies, Cheese Churros, Pretzel Sticks, and even Mini Madeleines. These snacks are packaged in a convenient 70g jar that's handy to have at work or home when you have the munchies.