Christmas is one of the best times of the year to teach our kids giving. However, it is so easy to be caught up with gift shopping, feasting and decorating that we overlook demonstrating the true meaning of Christmas giving to our kids. More often than not, kids feel that this is the more a season for receiving than giving, but it is up to us to teach them the importance of not being greedy, expecting too much, taking what they have for granted, and most of all about the power of giving. There are many ways to use Christmas as a way to teach our kids about giving, what it means to give, and the effect that giving can have on the people that they give to. Here are some ways you can easily teach this invaluable lesson.
Making this an annual family affair is probably the easiest way to demonstrate how we can bless those who are less fortunate. Simply set a date each year end and give your kids some boxes. Before you have them go through their toys, set out some simple guidelines like they toys they have selected must not be broken, cleaned properly and placed in their original packaging up (where possible). It is always easy to part with toys that your kids no longer want, but sometimes you can add in a catch and have them donate one item that they actually love! In this way, they are taught that giving doesn't mean discarding items that they do not want and it means more to sincerely donate items they love too. Donating toys not only provide for kids who are in need, but it also makes space for any new toys that your children might receive for Christmas.
VOLUNTEER AT A CHARITY/NON-PROFIT ORGANISATION
Another fabulous way to teach kids about giving during Christmas would be to have the whole family volunteer at a charity or non-profit organisation. At foodbanks, kids will not only be doing the community a great service but it also raises their awareness that there are those less unfortunate who are unable to even afford a simple meal. Older kids can also volunteer their time to teach younger, underprivilege kids to read at the National Library's KidsREAD programme. Volunteering teaches children that giving is not just about providing tangible items but is also about giving their time to those in need.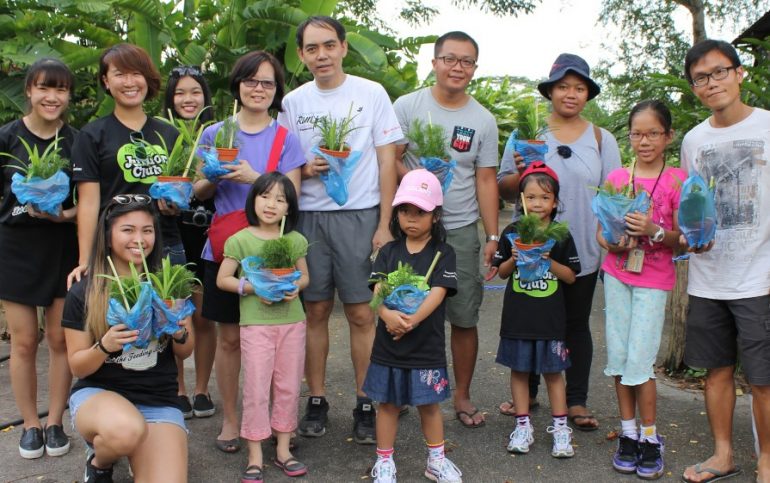 What better way to learn about giving than to give to peers? At Make-A-Wish Singapore, you can do just that by granting the wishes of children with critical illnesses. From planning the perfect birthday party to an amazing trip with their families and friends, Make-A-Wish takes each child on a carefully designed, unique journey where they anticipate and experience their most cherished wish coming true. Best part? You and your kids can be a part of this! If you want to take this a step further, you can sponsor a child as a family. This takes time, commitment and is rather personal because you will receive photos of your sponsored child, so you know exactly who your donations are helping. Sponsoring a child is great to not only teach your kids about giving but also about being grateful for their life and how they can also support other less fortunate children.
GO GIFT SHOPPING TOGETHER
We all know that gift shopping will be a whole lot easier and faster without the kids in tow. However, if you want to teach them all about giving, maybe it's time to dedicate shopping days with them and include them when buying gifts for friends and loved ones. Have them pick out gifts for their peers and guide them alongside as they make their choices. This is also a good time to teach them about budget as well as choosing meaningful gifts that will benefit others and not just because your child likes them.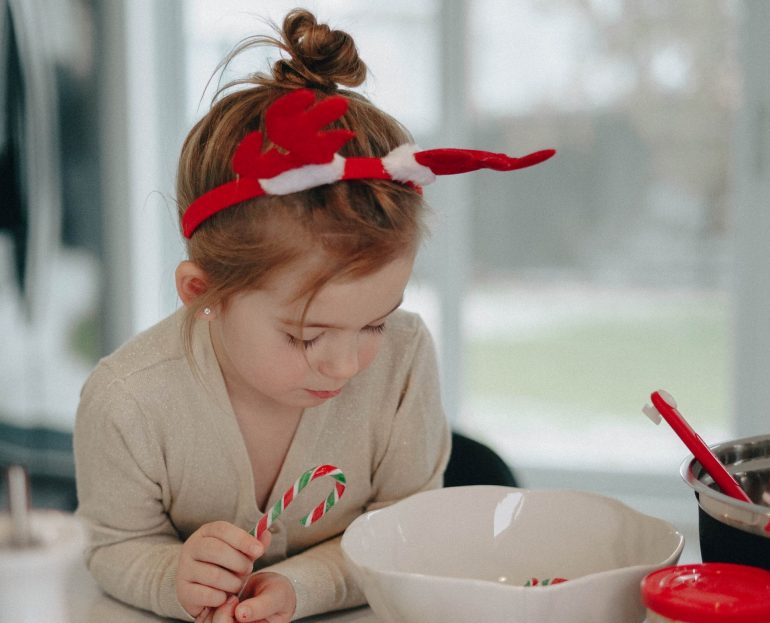 BAKE FOR NEIGHBOURS, FAMILY AND FRIENDS
Baking for neighbours, family and friends is always a good idea during the festive season. Instead of buying presents, teach kids that handmade gifts are always more meaningful as a lot more thought (and effort!) goes into them. Baking is also a great bonding activity as you have your kids help with baking the cookies, pies, and cakes. When everything is done, pack and dress them up in festive containers and have your child hand them out to your neighbours, friends, and relatives. This is also a fantastic activity to make into an annual family tradition.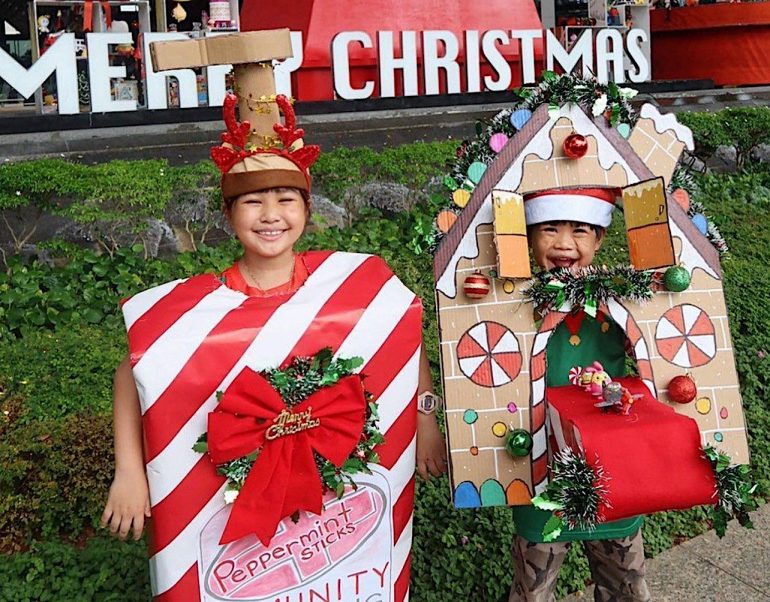 PARTICIPATE IN A CHARITY EVENT
How about participating in a charity event and support a good cause with the whole family? The annual Santa Run for Wishes goes virtual this year to raise funds for children with critical illnesses. Organised by Make-A-Wish Singapore, this Christmas-themed run invites runners to bring Santa back to Singapore from the North Pole and collaboratively clock the distance of 21,517km, which represents the distance from Singapore to the North Pole. You can also check out a whole list of participating merchants and their giving initiatives this year-end to see how you can participate too!
Christmas is indeed a great time to foster and develop a spirit of gratitude and generosity in your children. As the festive season is a upon us, may we be mindful and shift the focus from receiving to giving in ourselves as well as our kids.