You've made it past the first trimester, and now's the time that you can share the good news with your family and friends that you expecting. Here are six creative ways to tell those around you that you've a bun in the oven. 
1. Create a social media worthy announcement with an app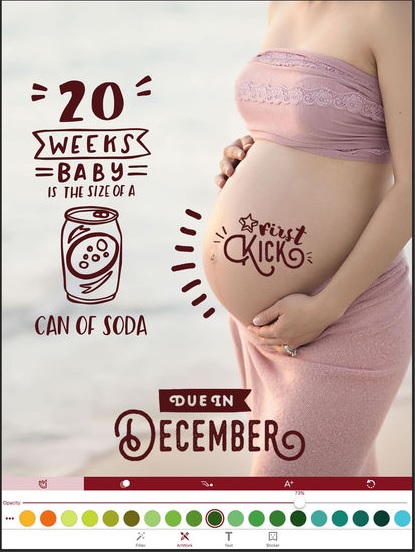 Don't just share a photo of your bump to say that you are expecting. Personalise it with doodles and stamps that show you will be having a new addition to the family. There is a myriad of apps out there that are filled with filters, fonts and everything you need to make your announcement standout. We like Baby Pics for the wide range of overlays and text colours that it has and the best part is that it can be used to make creative baby milestone pictures too. 
2. Create a physical work of art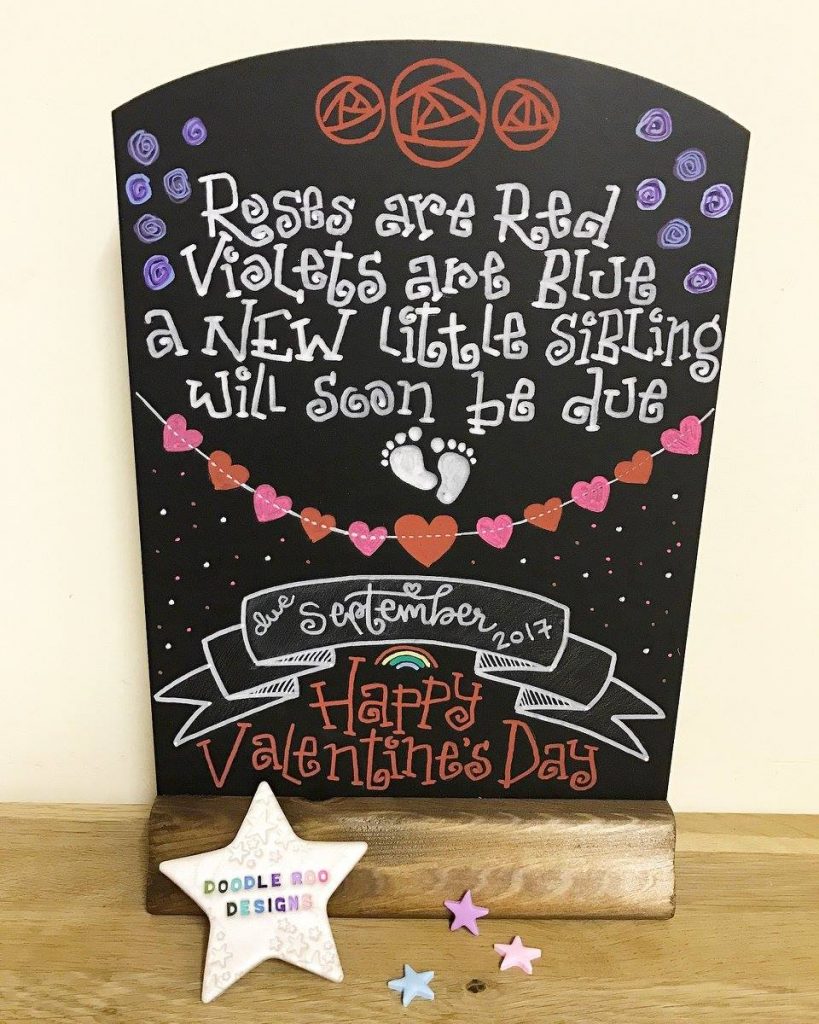 Nothing beats a gift made by hand, it is a great way to show off your artistic side and adds a personal touch to the announcement.
3. Send a customised present
If you have no time to make a gift or if art is not your forte, entrust the task of making a great gift to professionals such as Gift Less Ordinary to make a customised gift that carries the special message to your loved ones.
4. Get matching t-shirts for announcement
Take a cue from American country singer Jason Aldean and announce the arrival of your upcoming newborn with a photo with everyone decked in matching t-shirts.
5. Send a sweet treat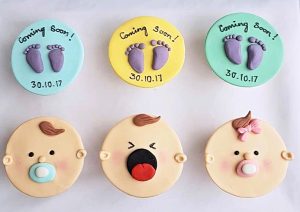 It's cute, gets the job done and fills the tummy too. Get customised edible announcements like this one by Corine and Cakes to share the good news. 
6. Get your furkid to share the news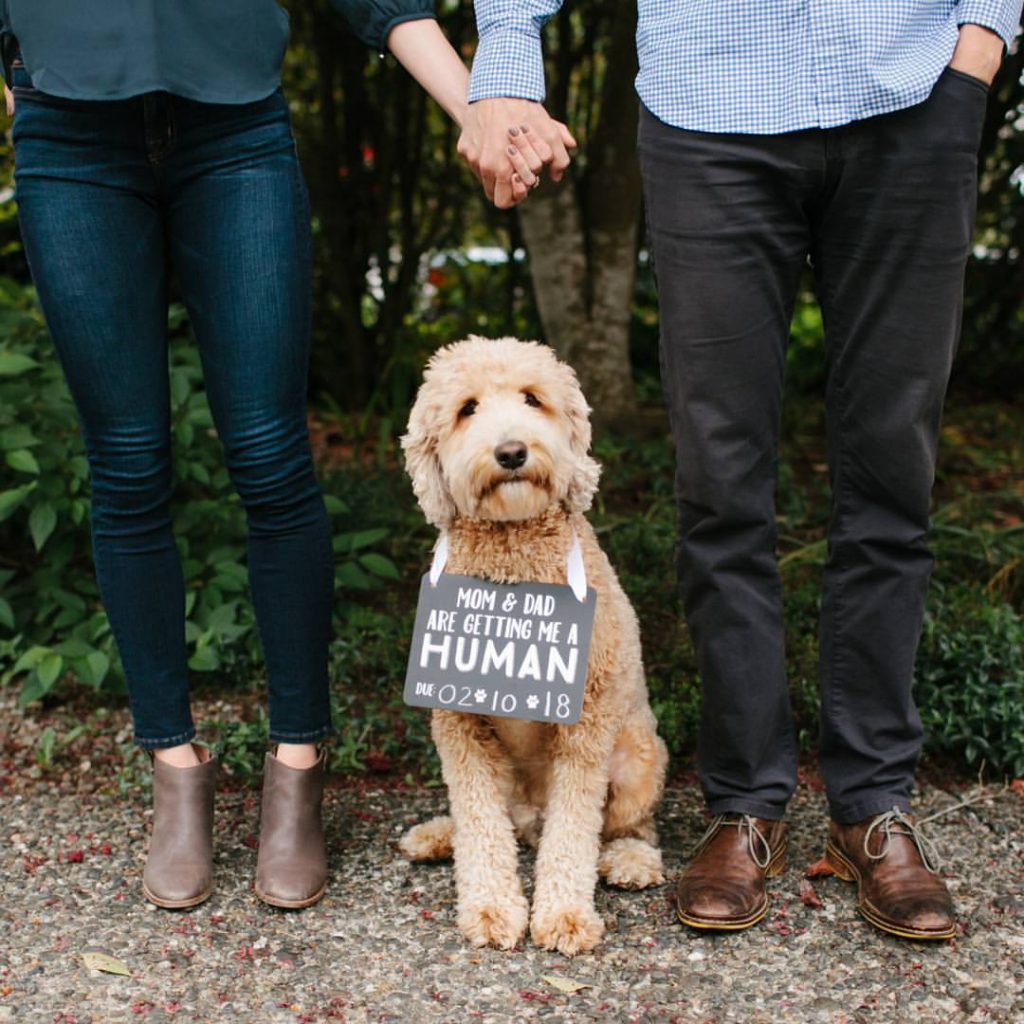 For pet owners or those who can borrow a pet for the day, get them to share the good news. They can wear cute signs or t-shirts to announce the pregnancy in photos that you can easily share.