Let's face it, who doesn't like a good pampering session that makes you look and feel more radiant afterwards. However as busy mums, taking time out to go for a facial is not always an option.
That's where face masks come in. They come in a wide variety of forms, from leave-in treatments to rinse-off forms, and they target everything from enlarged pores to dull skin, so what's there not to love.
Here are several masks that we suggest that you add to your collection for when your skin deserves a pampering; having a variety at hand will allow you to accurately meet your skin's needs, which change depending on the climate, how your body is doing and even your mood. 
Sulwhasoo First Care Activating Mask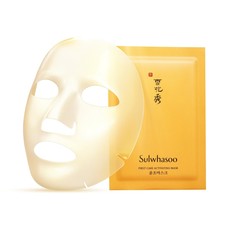 If you're a fan of the brand's First Care Activating Serum EX, you want this mask in your stash. The mask contains the equivalent of a third of a bottle of the serum to hydrate and soothe your skin.
When put on, you can instantly feel the amount of serum that your skin is being treated too. The mask itself is also not the typical serum-soaked cotton material. Instead, it is made from a unique micro net that adheres particularly well to the face. The results are rather instant too, with the skin looking more radiant instantly. It's the mask to put on hours before you have an important function to attend where you want to look your absolute best.
S$72 for 5 pieces, available at Sulwhasoo stores and counters.
Skin Inc Facial in A Flash Mask Series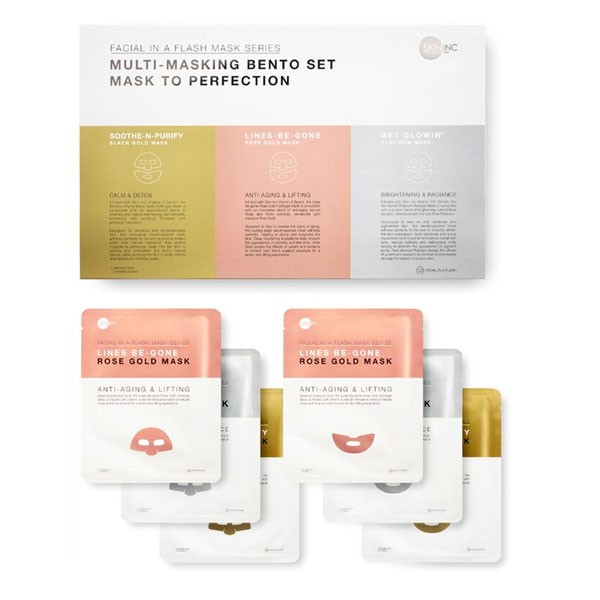 Skin Inc is well-known for its customised skin solutions, in particular, the My Daily Dose custom-blended serum cocktail. It's now allowing you to customise your very own face mask too in an innovative manner. The new product allows users to mix and match the top and bottom halves of their mask to target the specific concerns that they have.
The masks are made of hydrogel, and each one is infused with 20ml of one of the brand's serums. Admittedly it took awhile to get used to putting it on, as each piece was smaller than the usual full mask size. But once it was put on, the hydrogel makes it stick to your face, and you don't need to worry about it falling off. It was quite fun to see your face in a rose gold top half and a silver bottom, and even if you are interrupted by your kids halfway, you can attend to them without fear that the mask will slip off.
S$48 for a pack of three pairs, available at Skin Inc.
Su:m37 Bright Award Bubble De Mask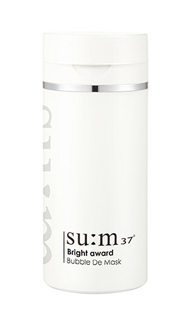 A multi-tasker, this facial mask has brightening, deep pore cleansing and skin smoothing properties, and quite unlike the typical wash-off masks, it foams up with you needing to do anything.
Made of only natural ingredients, you just need to apply a thin layer on and within seconds, the mask will start foaming up. When this happens there is a slight tingly feeling on the face and it really feels as if the mask is working its magic and cleansing deep into your pores. After rinsing off, the skin feels squeaky clean. It's something you want to use if you feel like your pores are clogged from a day of running about.
S$67 for a 100ml bottle, available at Tangs.
For Beloved Girl Mineral Cloud Silk Masks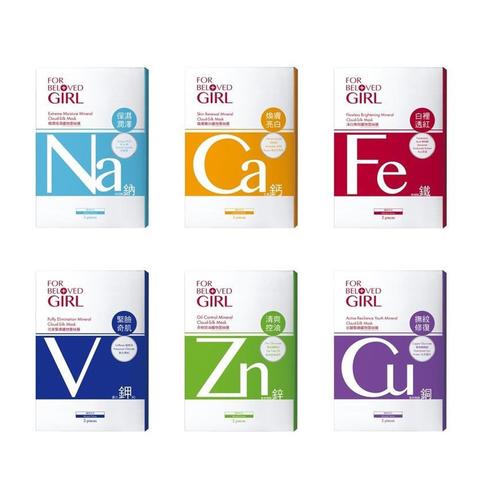 The more affordable sister brand of For Beloved Her was launched in Singapore earlier this year and they brought in Mineral Cloud-Silk masks that contain 1.88 bottles worth of mineral spray. The packaging is a reminder of being in science class, with the scientific symbols of calcium and zinc used to represent each type of mask that is formulated for different purposes.
'Cloud silk' references the extremely lightweight cotton material that the mask sheet is made from and which makes it a better fit. However, the same lightweight material that makes it slightly difficult to put on. After applying the Extreme Moisture mask, the skin feels properly hydrated and quenched.
S$16 for a pack of three, available at Sephora.
Fresh limited edition Umbrian Clay Purifying Mask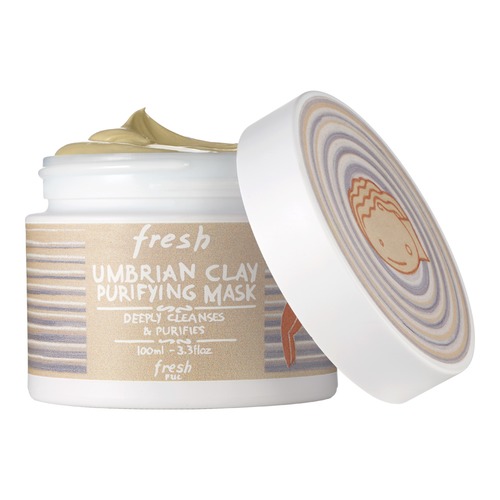 With three ways to use this one product, it's a great addition to any beauty regime. Featuring the use of Umbrian Clay from Umbria, Italy, which balances, purifies and clarifies the skin, when it is applied like onto the face, we like its smooth and easy application. Though you can feel the mask tightening up on your face after a while, it's not uncomfortable, and after washing it off, the skin feels suitably refreshed.
We also used it to target a red bump that was emerging. Put a small amount of the clay on the affected area, wait for it to dry before washing off. We're pleased to say that the next day, the redness was not too much of a bother. You can also mix it with a cleanser for a deeper cleanse. It now comes in a limited edition jar that showcases the design of Rommeti, a ceramics workshop in Umbria that uses this very same key ingredient for their pottery.
S$95 for a 100ml bottle, available at Fresh stores and counters.
The Body Shop Expert Facial Mask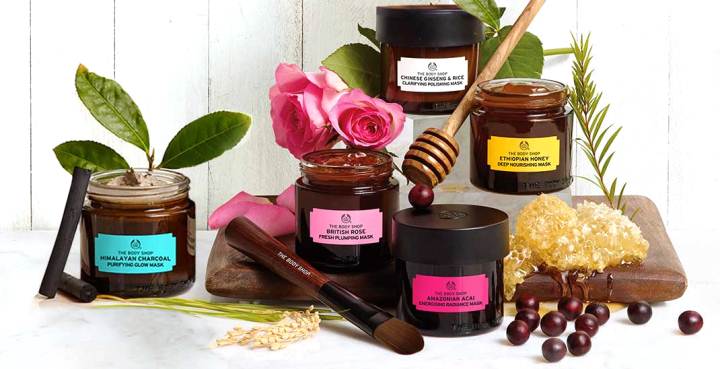 Riding on the multi-masking wave, The Body Shop came up with five vegetarian masks that utilise well-known traditional beauty remedies such as honey and rose that you can mix and match based on your skin's needs.
We tried the suggested mask application for a 'Replenish and Recharge Facial' and used the Amazonian Acai on the T-zone, Ethiopian Honey for the cheeks and British Rose to the chin. Even more than the effect it had on our skin, with the chin area feeling extremely polished and smooth, we loved how delicious it all smelt while it was on our face. Choose to apply a single mask on your entire face, or follow the charts they have for solutions for your skin.
S$32.90 for a 75ml bottle, available at The Body Shop.